Being a mama is hard enough as it is so I am all about finding things to make it easier! Strollers are at the top of my must have list for babies! Emerson still loves riding in a stroller at 3.5 years old so finding a good single and double stroller was vital for us! I'm sharing my personal stroller (well, strollers) and what accessories I found most helpful for having one baby or multiple babies!
My Stroller and Accessories
THESE ARE THE "CAN'T LEAVE HOME WITHOUT IT" MUST HAVES!
Once baby two was on her way, I began researching and talking to other more seasoned mamas about strollers, accessories, and anything that made their life easier. Here are my day to day products that I fell in love with!
UppaBaby Vista Stroller | Diaper Bag | Diaper Bag Insert for Purses | On the Go Sound Machine | Infant Carrier | Baby Carrier | Nursing Cover, Car Seat and Stroller Cover | Stroller Organizer | Stroller Bag Clips | Stroller Toys | Stroller Play Bar | Stroller Blankets for Girls and for Boys | Changing Pad for On the Go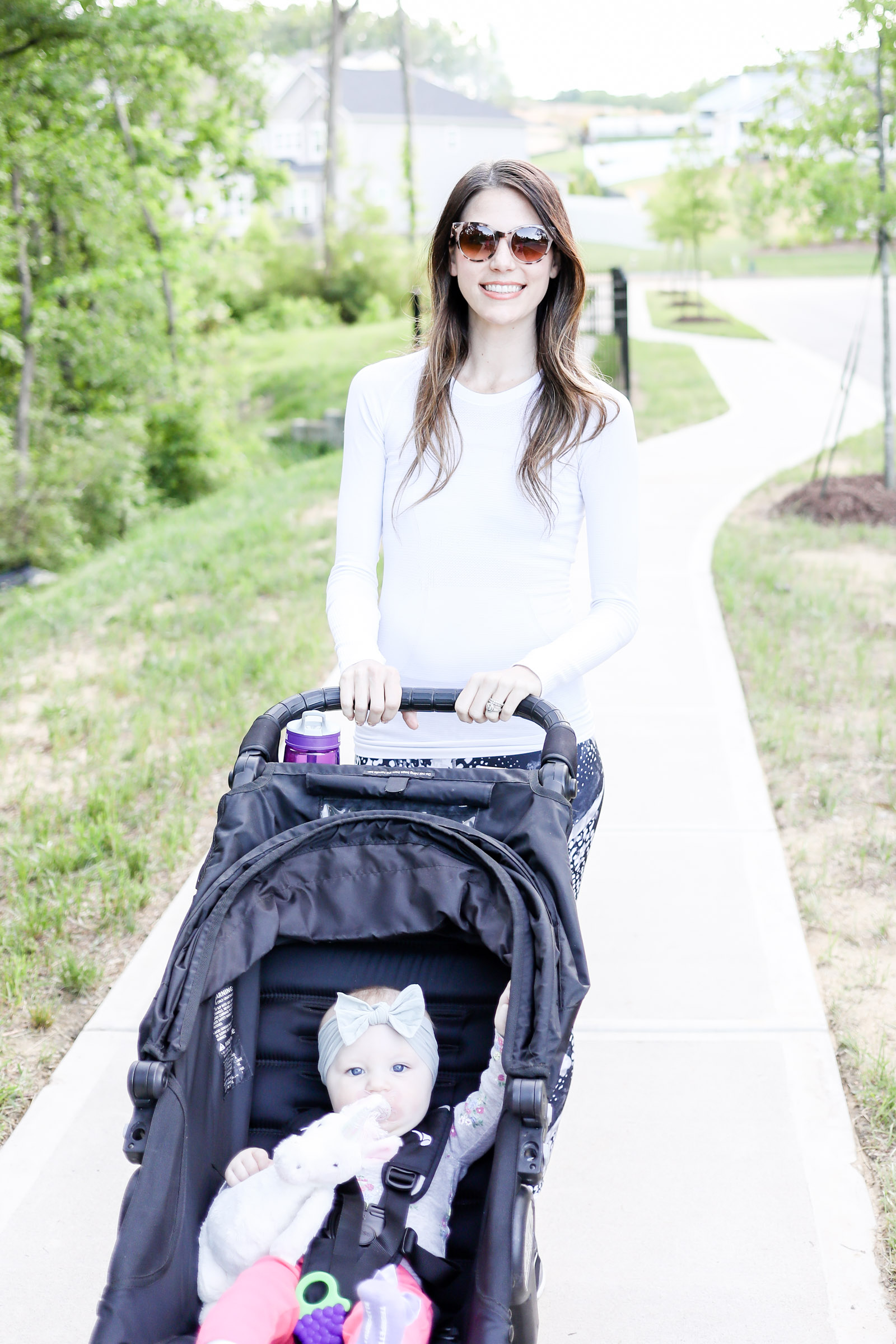 UppaBaby and City Select Strollers
I fell in love with our UppaBaby Vista because it is great for 1 or 2 kids! It's easy to configure and I could put my Maxi Cosi Car Seat on it easily with adapters. The UppaBaby is easy to fold, has an amazing storage basket, and the handle bar can be set to different lengths which is ideal!
I'm a huge fan of UppaBaby but I also love City Select Strollers, especially the Jogger. I still use this one and recommend it for those that have 2 kids but only one needs a stroller. It is so easy to maneuver and fold up! By far the quickest at opening and closing of any stroller!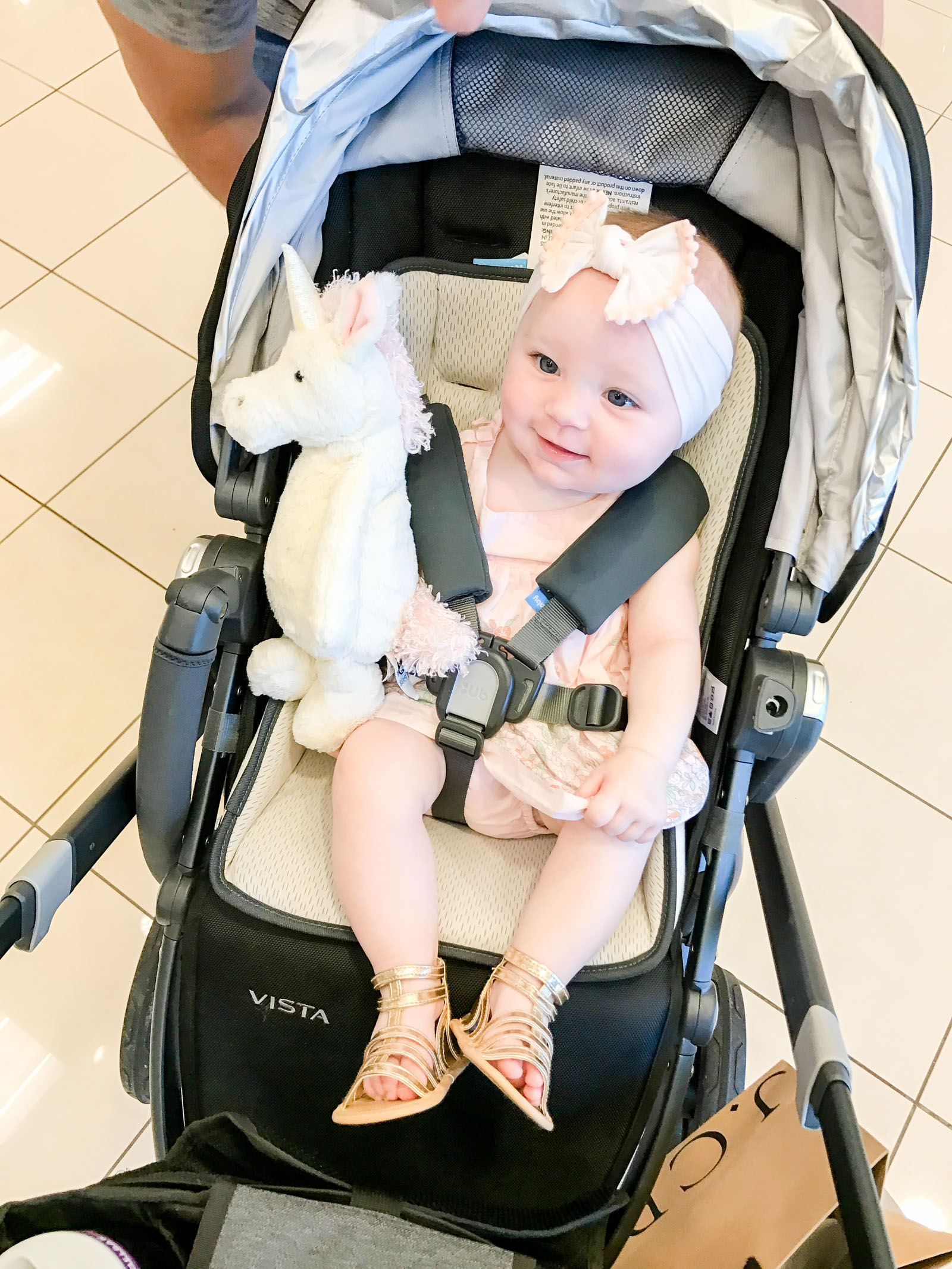 Stroller Accessories and Must Haves
I shared some of my overall must haves for my stroller and being on the go but let's face it, there are endless options! I rounded up the top sellers from specific categories and made sure they had top notch reviews! These are all both realistic and stylish products which make life easier and also look good doing so!
STROLLERS
You know by now that I love my UppaBaby, City Select Jogger, and Classic Pram. I've rounded them and some others up for you!

SOUND MACHINES AND FANS
These are a must. I use them in the car seat, stroller, on the go in restaurants or shopping, in the house, or traveling. They are priceless!

STROLLER ORGANIZERS
I have tried a few organizers and bag hooks over the years and I always settle on them being a must! My favorite hooks are these and I LOVE this organizer and this one.

DIAPER BAGS
I have to admit, I have a small obsession with diaper bags. Lately, I am loving the new Pottery Barn diaper bag selection! You can also find the cutest ones on Amazon like this multi functional and cute backpack diaper bag!

BLANKETS AND TOYS
These super soft blankets are my must have for my stroller AND every day life with a baby. Their quality is great, they are affordable, and they are versatile for hot or cold weather. The new beach print is too cute! There are endless stroller blankets depending on your needs but I always keep one in the stroller (just be careful covering the stroller in heat, it can over heat a baby).

CHANGING PADS AND ACCESSORIES
Just for fun, I looked through most of Etsy (haha) and found cute covers for some of the top selling strollers! Along the way, I found some other accessories that I've added to my baby shopping list!


I really love the idea of having a cover for a stroller! Easy to clean and quite cute! They do have a selection of car seats covers as well on Etsy but please be mindful that changing your actual carseat cover will void your warranty and can be potentially dangerous.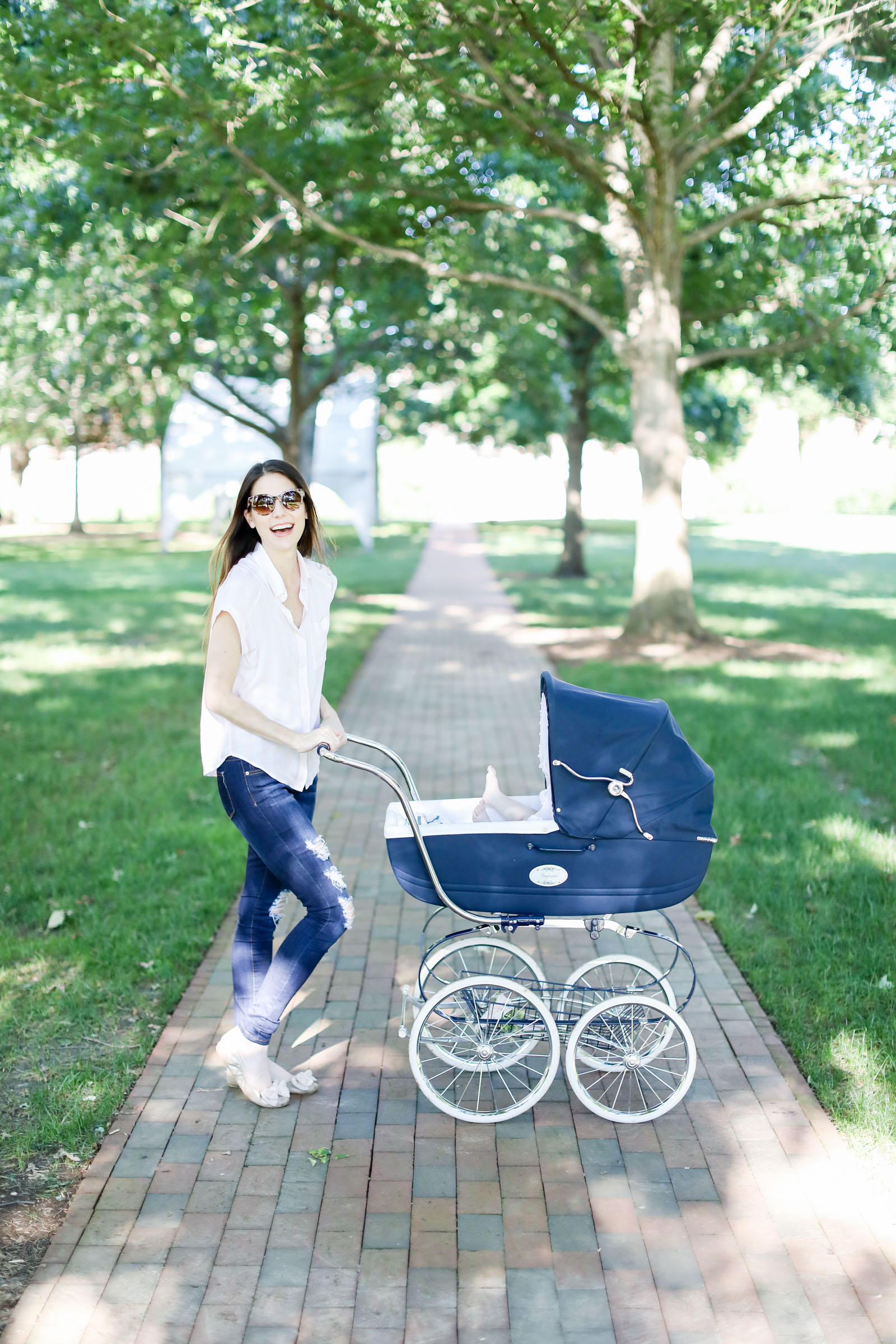 I couldn't resist having a classic pram for Emerson and Ryann Whitney! Granted, it isn't very functional but it is classy and cute! Thankfully, the European maker, Ingelsina, also makes practical ones, too! These strollers are well made and perfect for day to day errands and walks! I even love their bassinet which comes in a few adorable colors!