World Breastfeeding Week
Today marks the last day of World Breastfeeding Week and I've been thinking about this post all week long. I've seen countless beautiful images of moms breastfeeding their babies and it has been so wonderful! Breastfeeding for me was a number one priority for both my children. Unfortunately, due to medical issues and a long laundry list of other reasons, breastfeeding didn't happen the way I wanted. I know I am not alone in my struggle so I hope this post will encourage and bring healing to some mamas and also celebrate those that are and can breastfeed.
Breast or Bottle
After failing twice at breastfeeding, my heart was truly broken. I wanted so badly to nurse our children and to share the bond that I thought only happened with a baby at the breast. While I agree that breastfeeding is important, it's not a choice that everyone gets to make. What I learned through my struggles and heartache was the bond between a mother and baby doesn't just happen through breastfeeding.
So to the amazing breastfeeding mamas, you rock! We all know it's a full time job and you're doing an amazing job with that baby who always wants to nurse, wakes up through the night, and seems to never leave the nipple. And to the killer bottle feeding mamas, you're job isn't easy either. You're up just as much, holding, soothing, and comforting your baby on top of cleaning those bottles over and over and over again.
What's important is that our babies know we are a safe place… a comfort in the chaos, and a place where unconditional love always is. That doesn't come through a breast, it comes through the heart. I hope we can all come together and focus on the love we give to our children and the strength it takes daily to raise them into incredible, world changing adults. Whether breast, bottle, or g-tube fed, there is no argument that fed is best.
This is Bottle Feeding
If your heart has ever ached over how you've fed your child, I want you to know you aren't alone. There are struggles whether you are nursing, bottle feeding, or if your baby has a g-tube or other form of eating. None of us get off easy in motherhood so I hope you can find your happy place with you and your babies. Find the confidence, healing, encouragement, and beauty that you deserve. Your baby loves you and sees you as completely whole and everything they need so take a deep breath, feed that baby, and do what works for you and your family.
I hope these images encourage those that may have felt sad seeing all the beautiful images of babies nursing through this last week. Us bottle feeding mamas have them, too. Take a moment, look at that sweet baby, and know you are everything they'll ever need.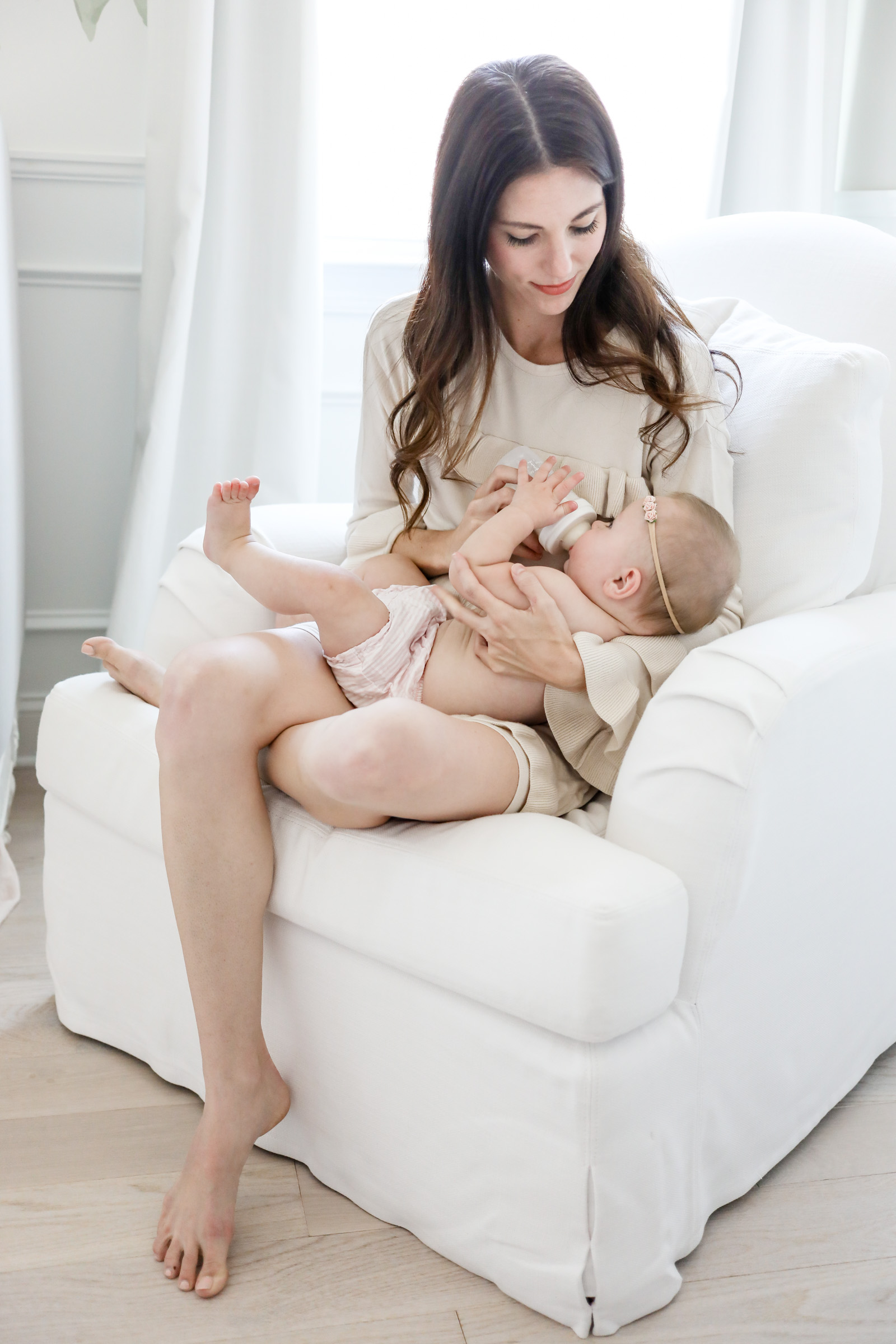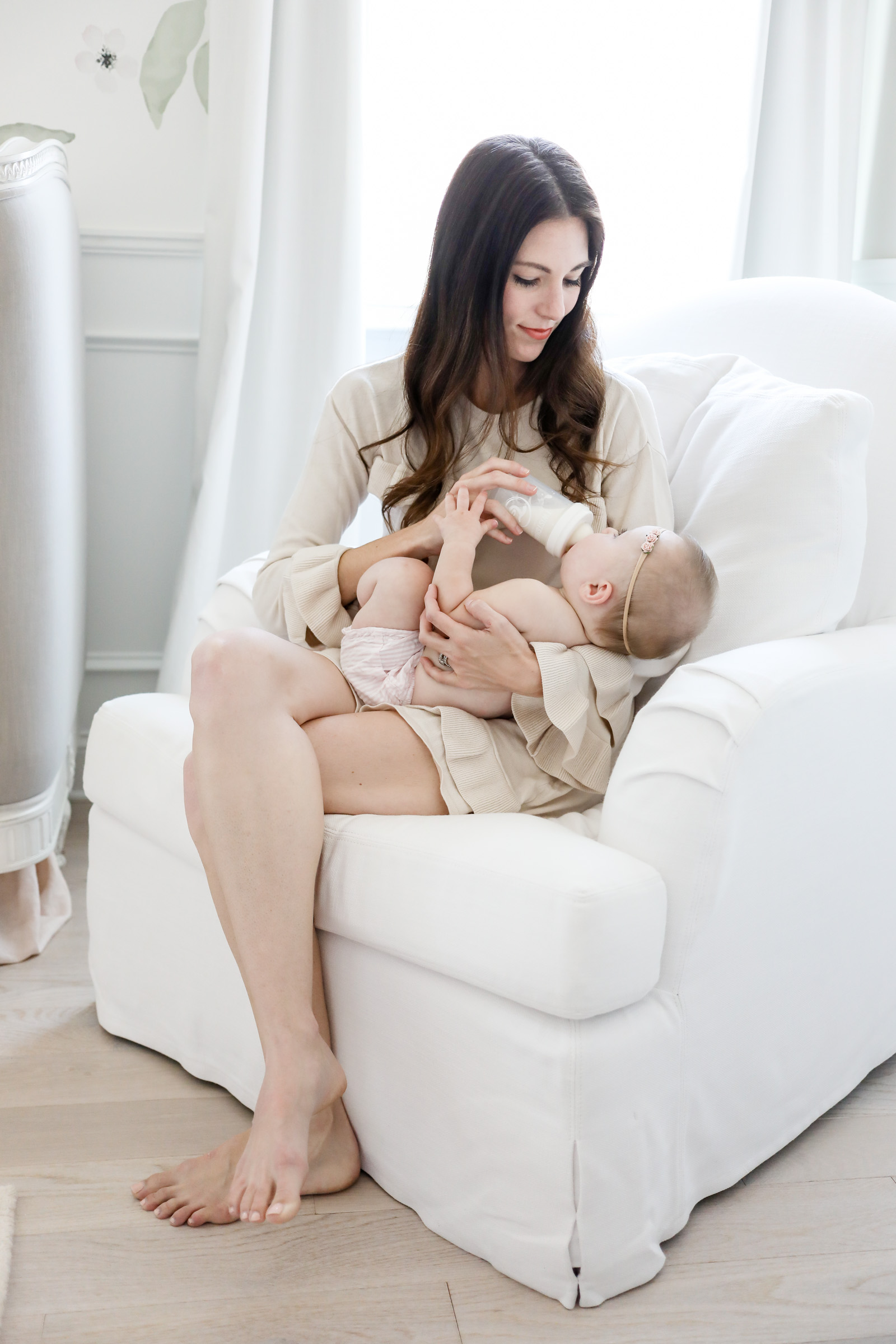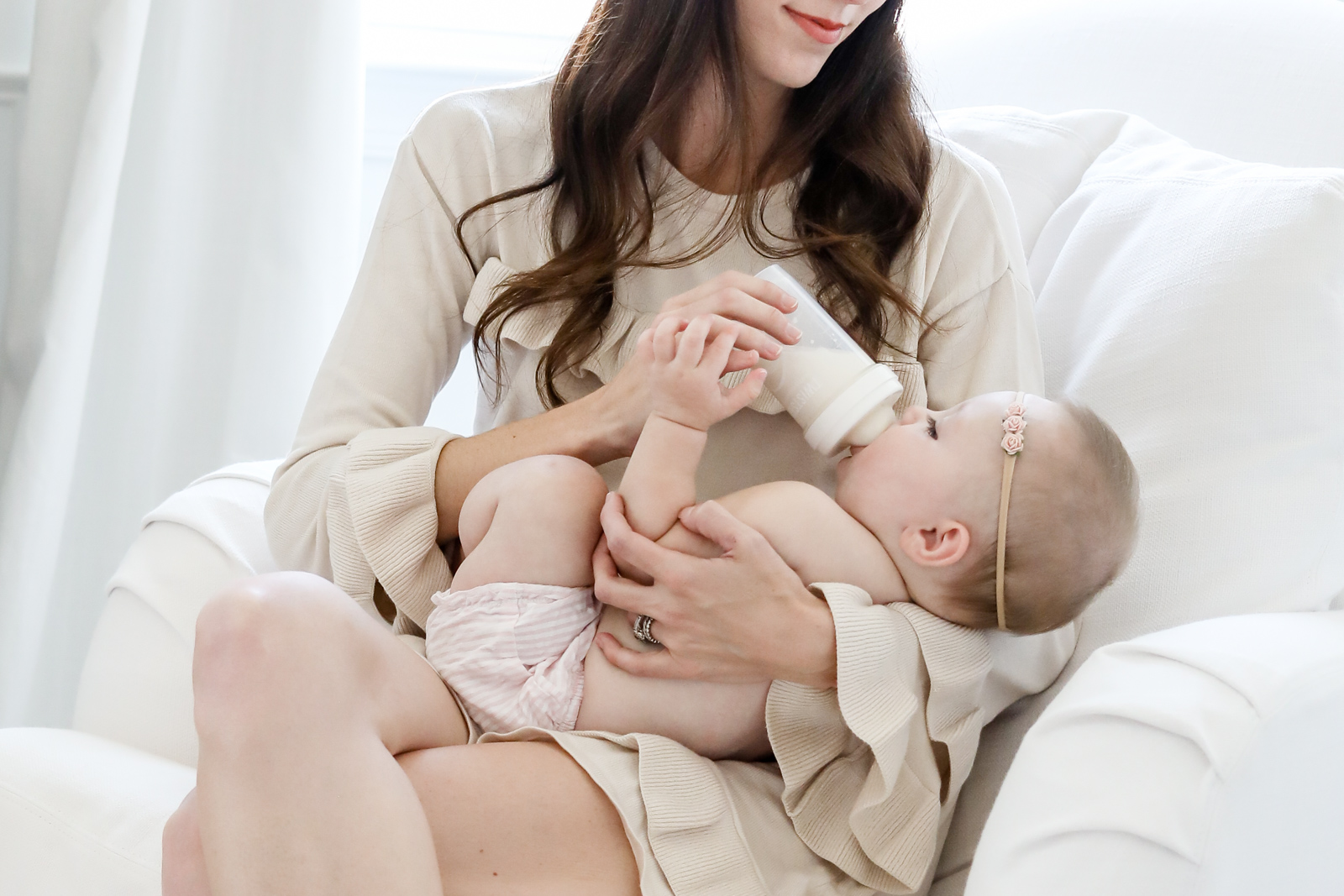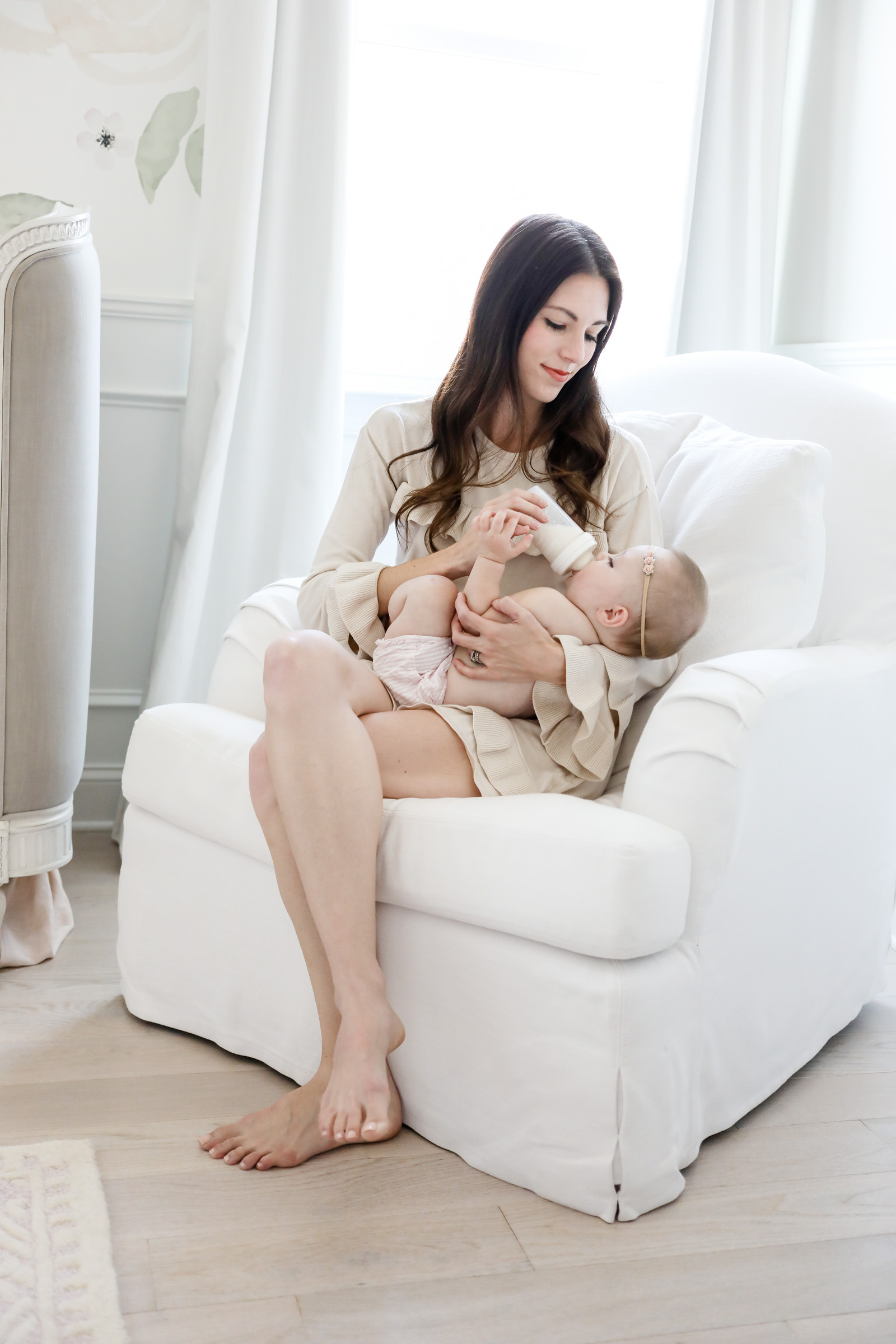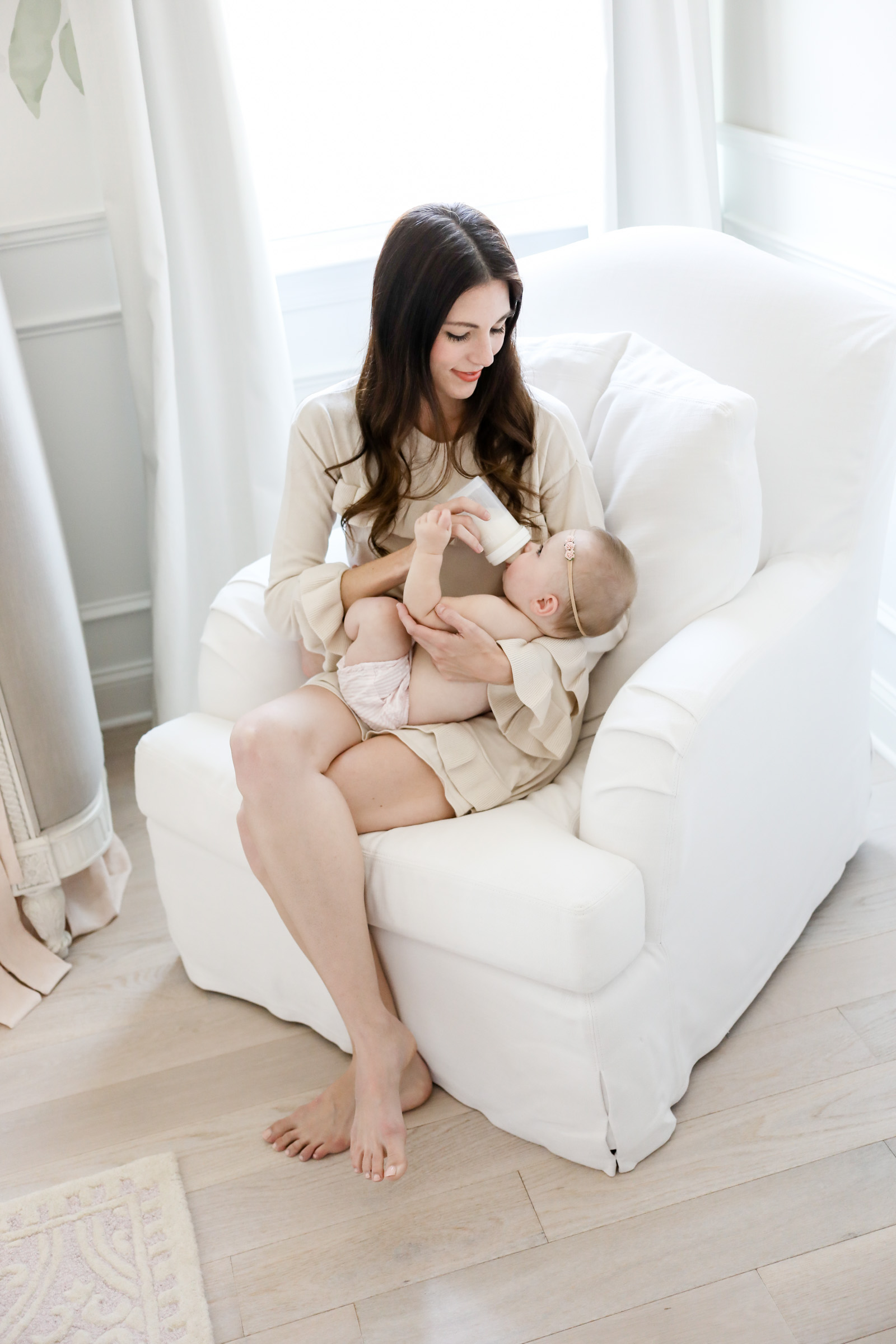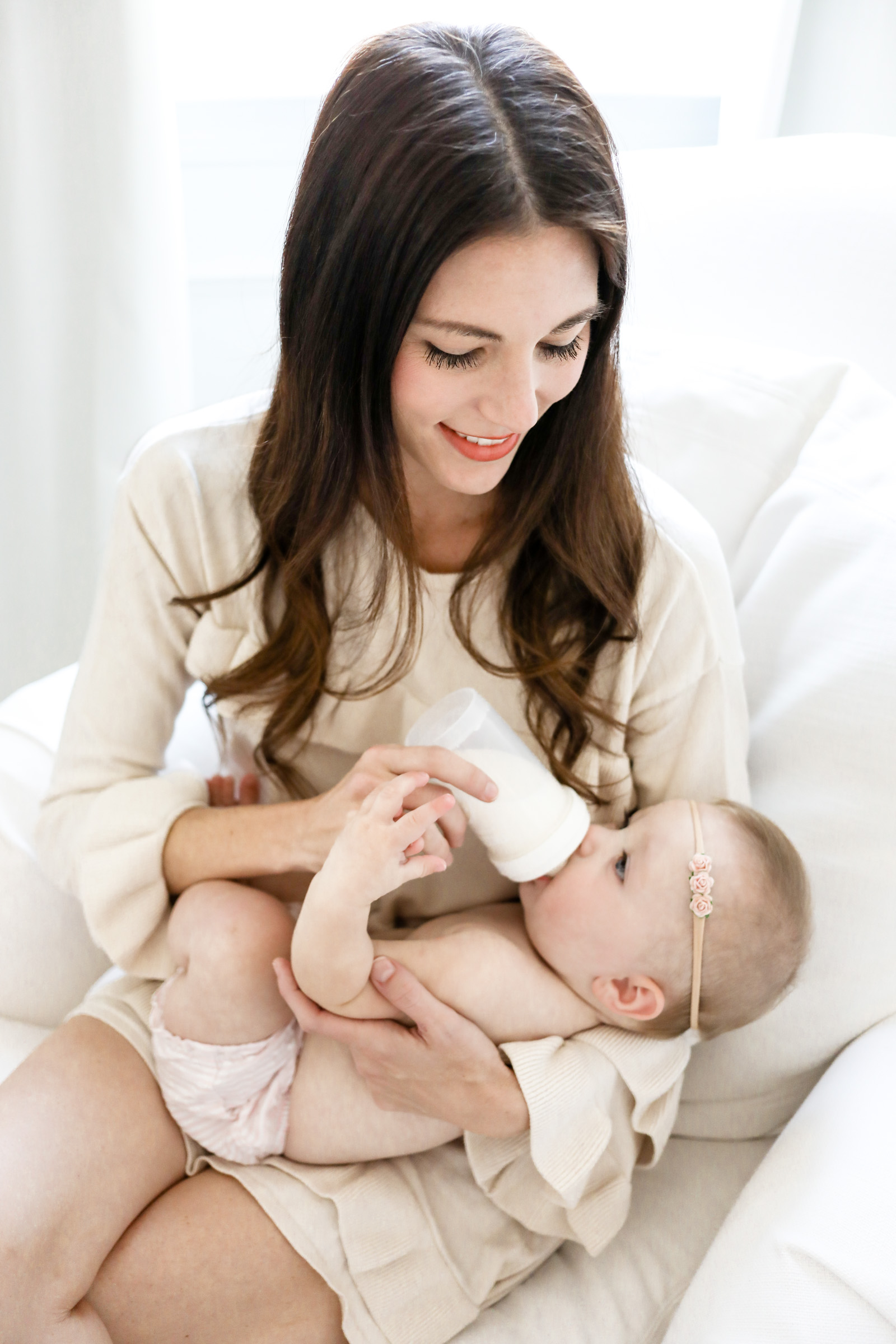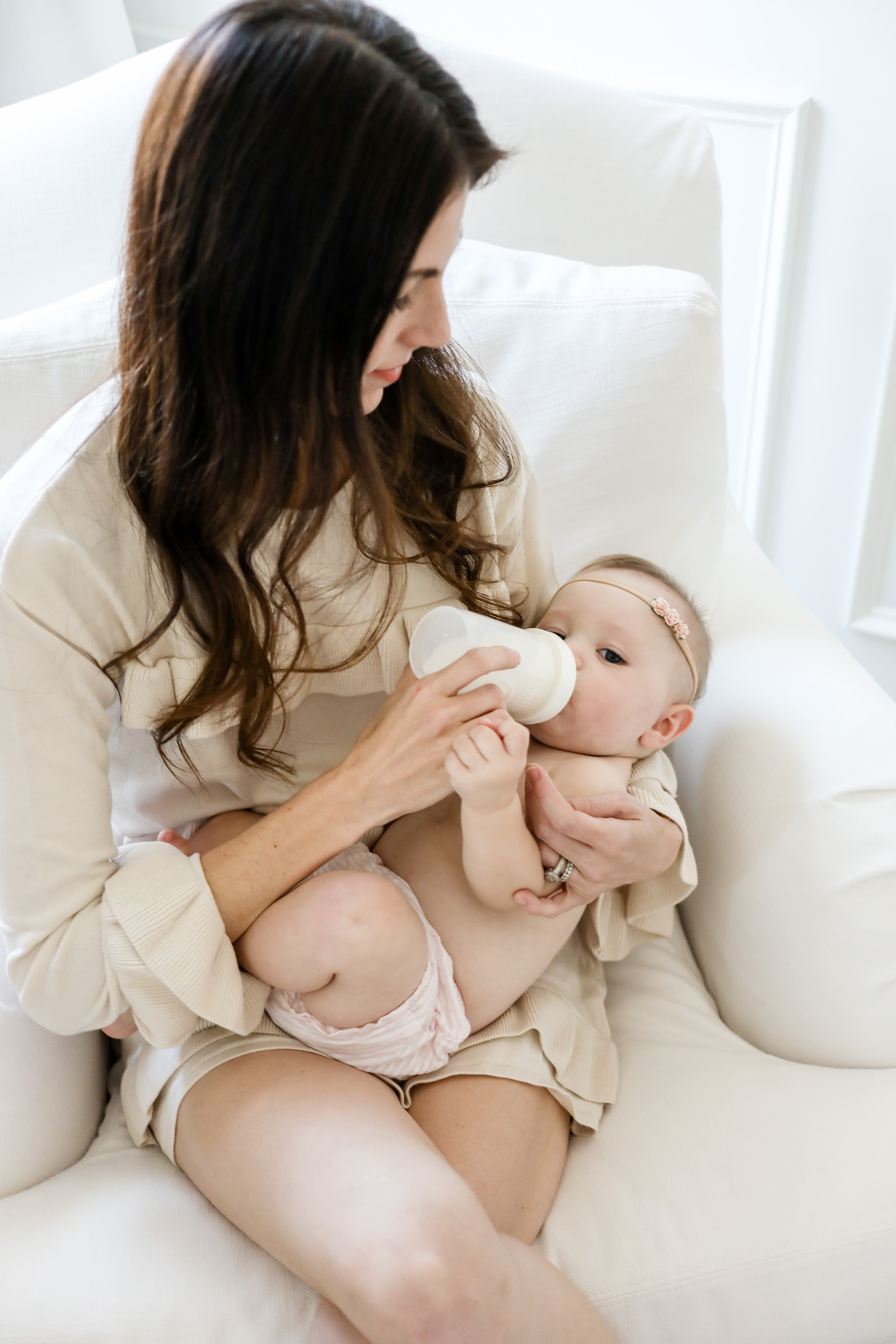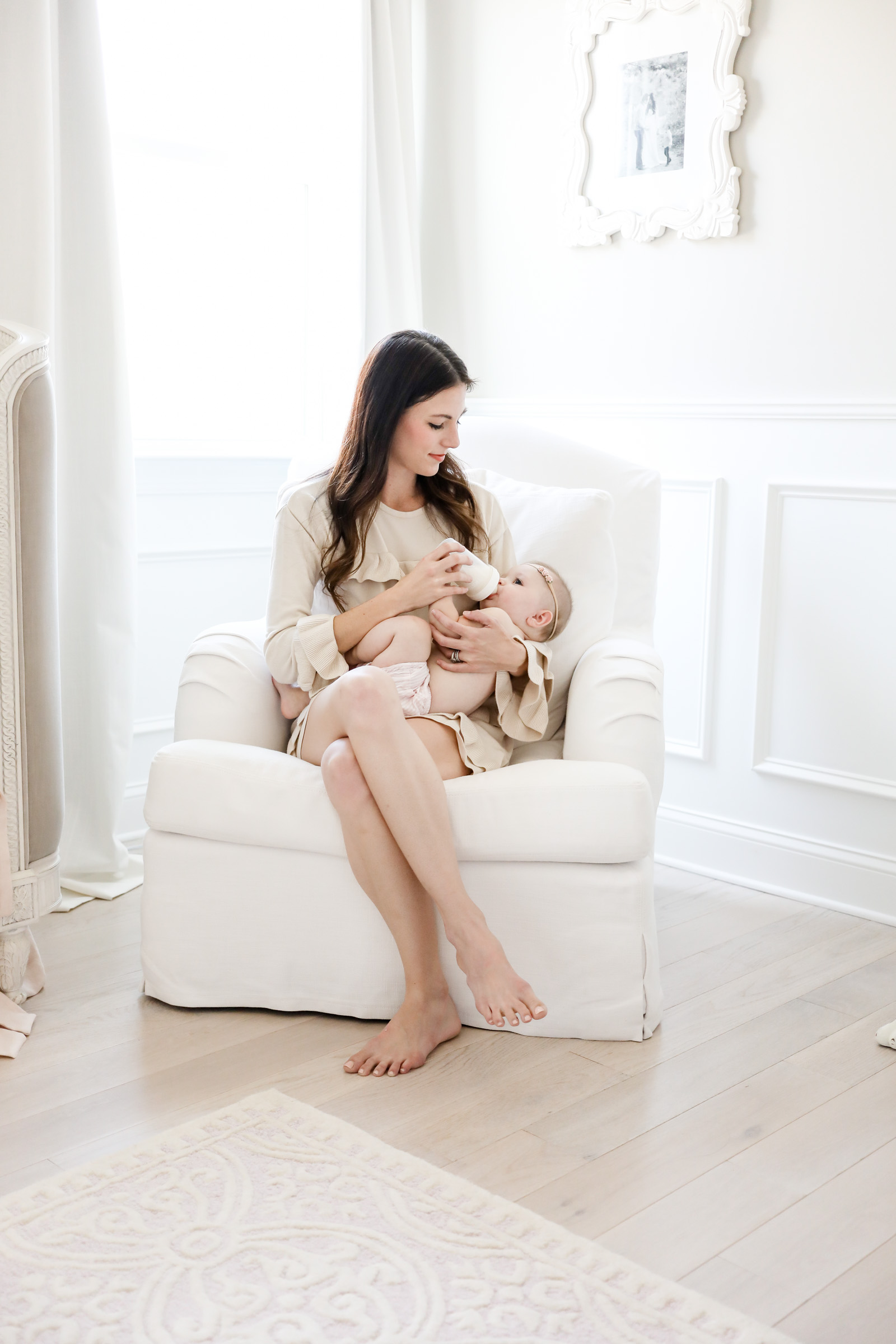 Shop The Details: My Ruffle Dress | Ryann Whitney's Headband | The Best Pink Anti-Fussy Bottles  | Pink Rug (currently on sale) | Ryann Whitney's Peony Wallpaper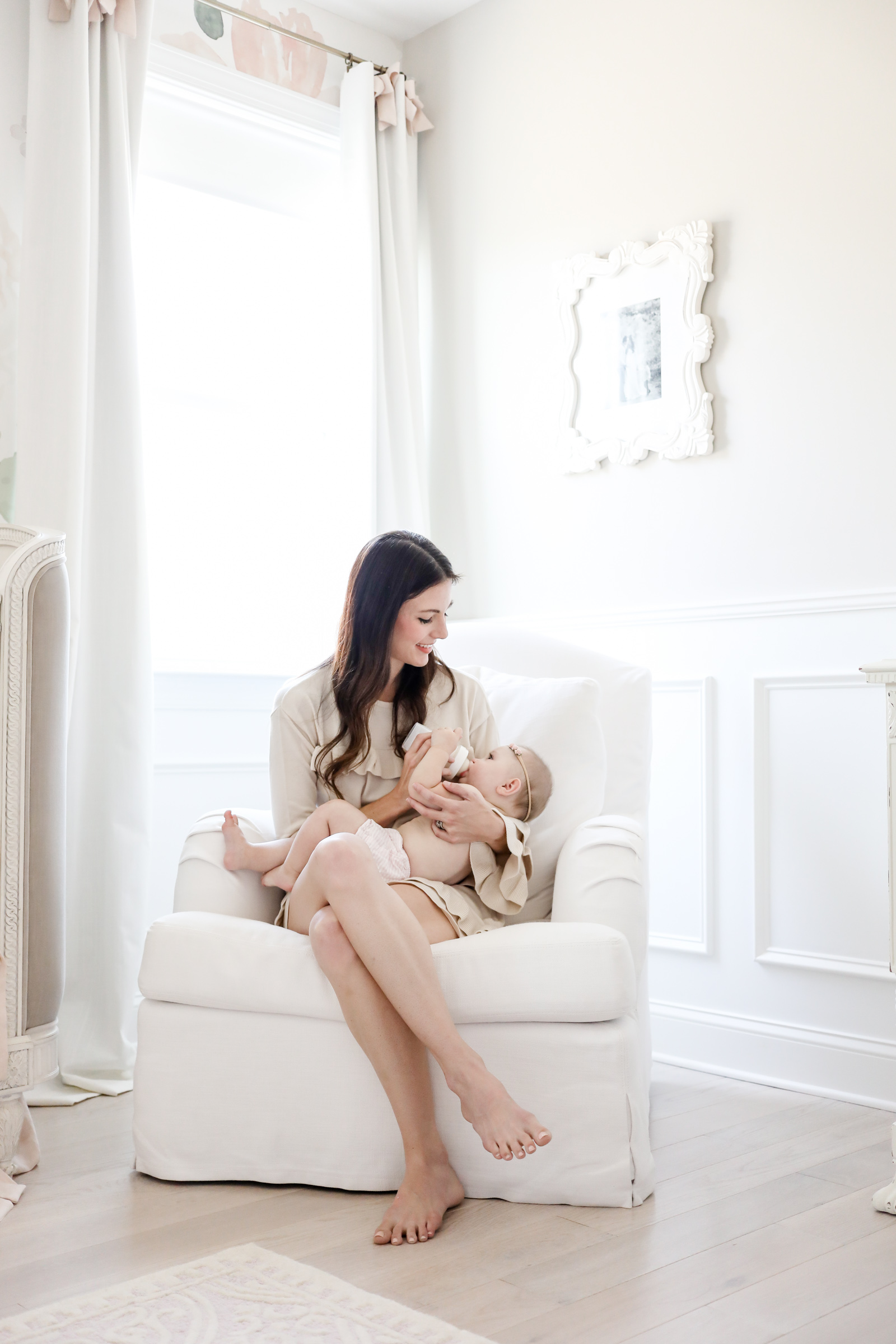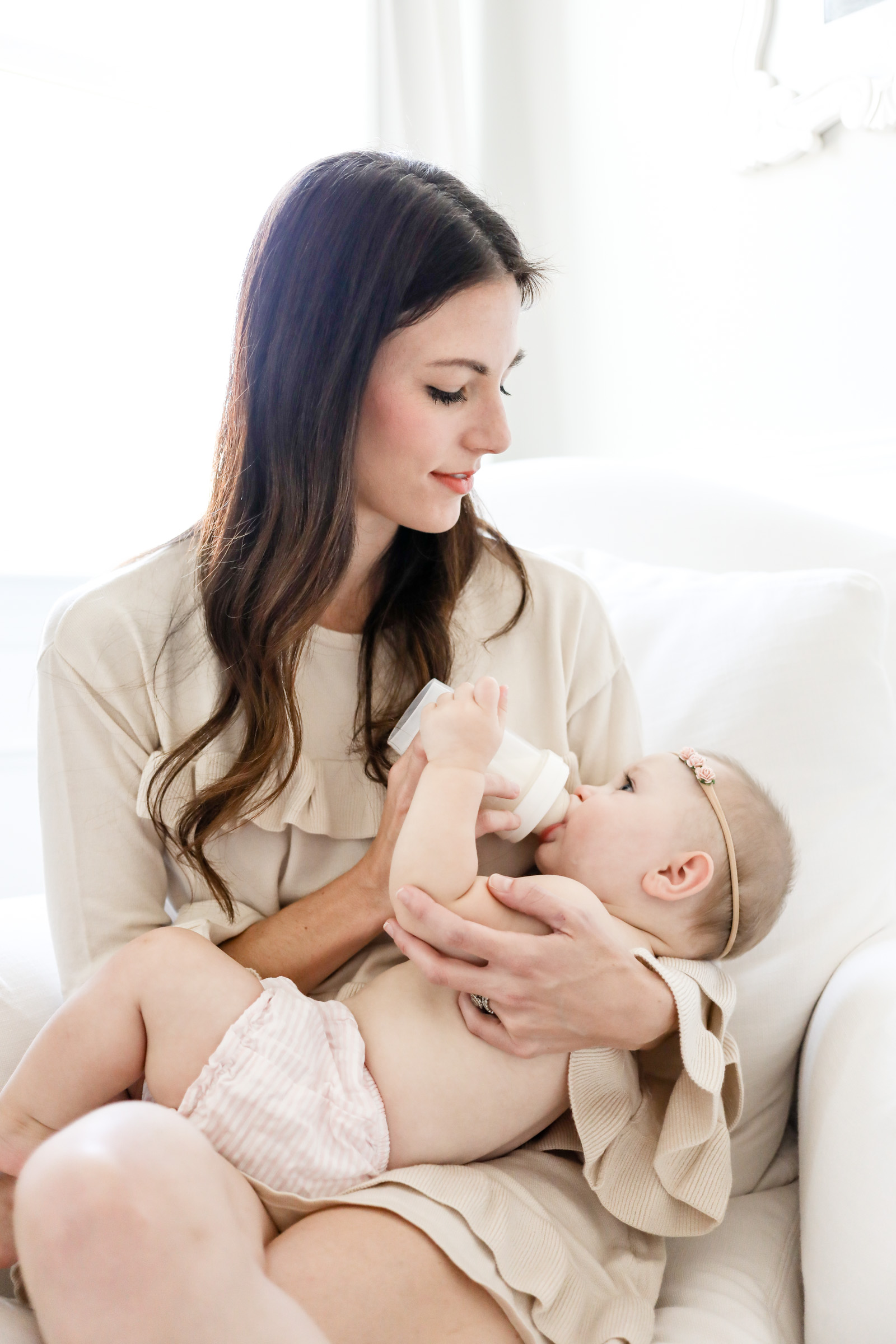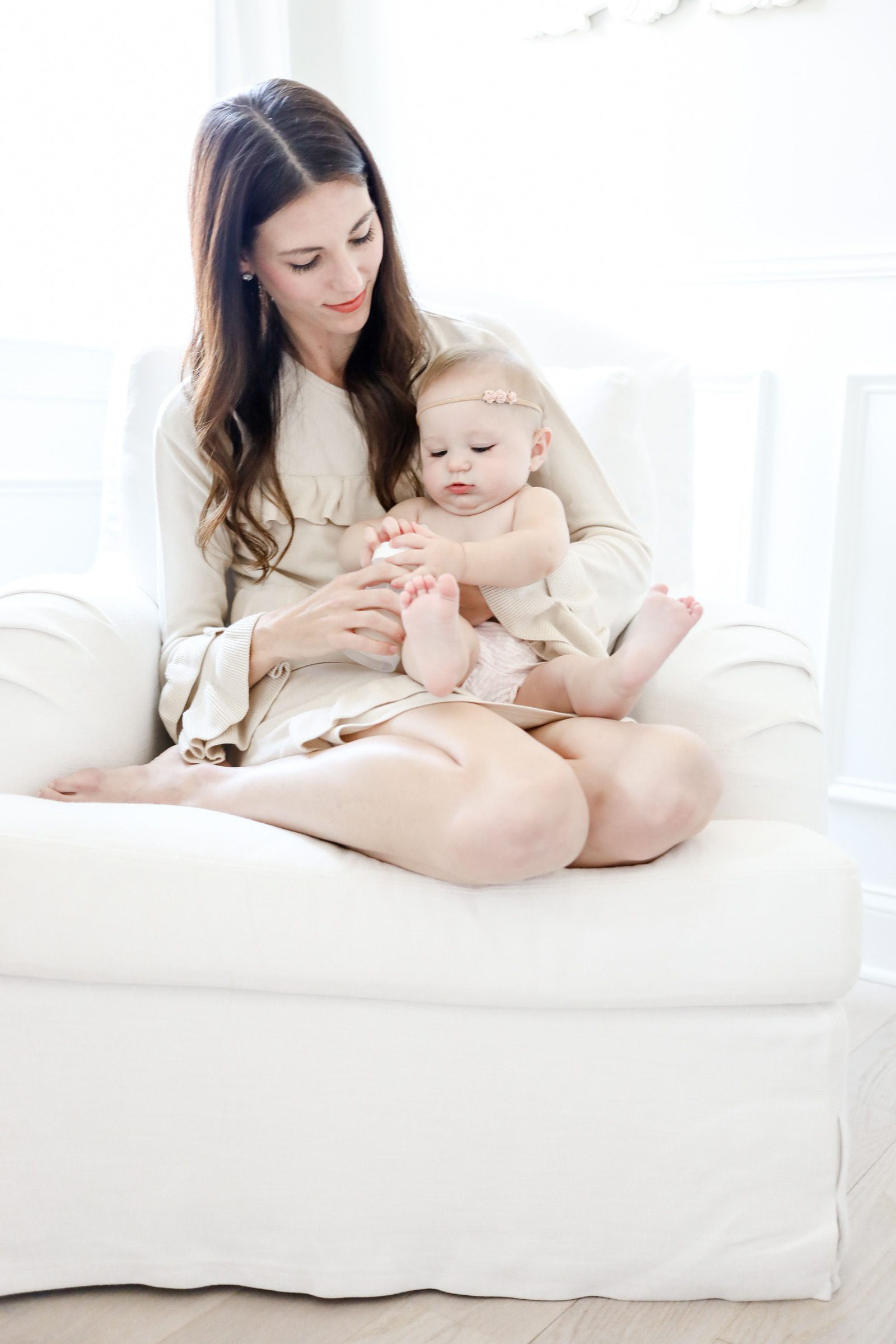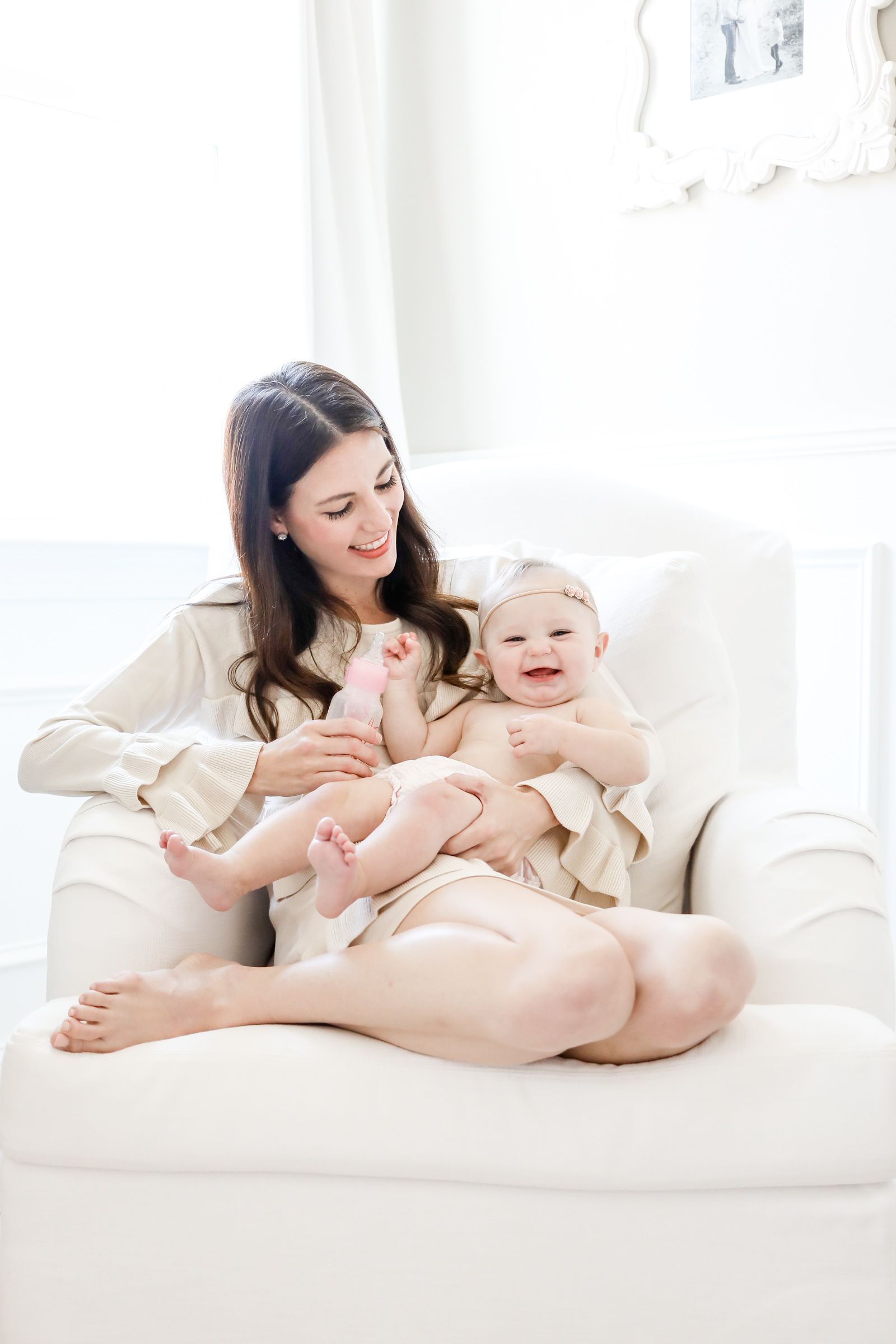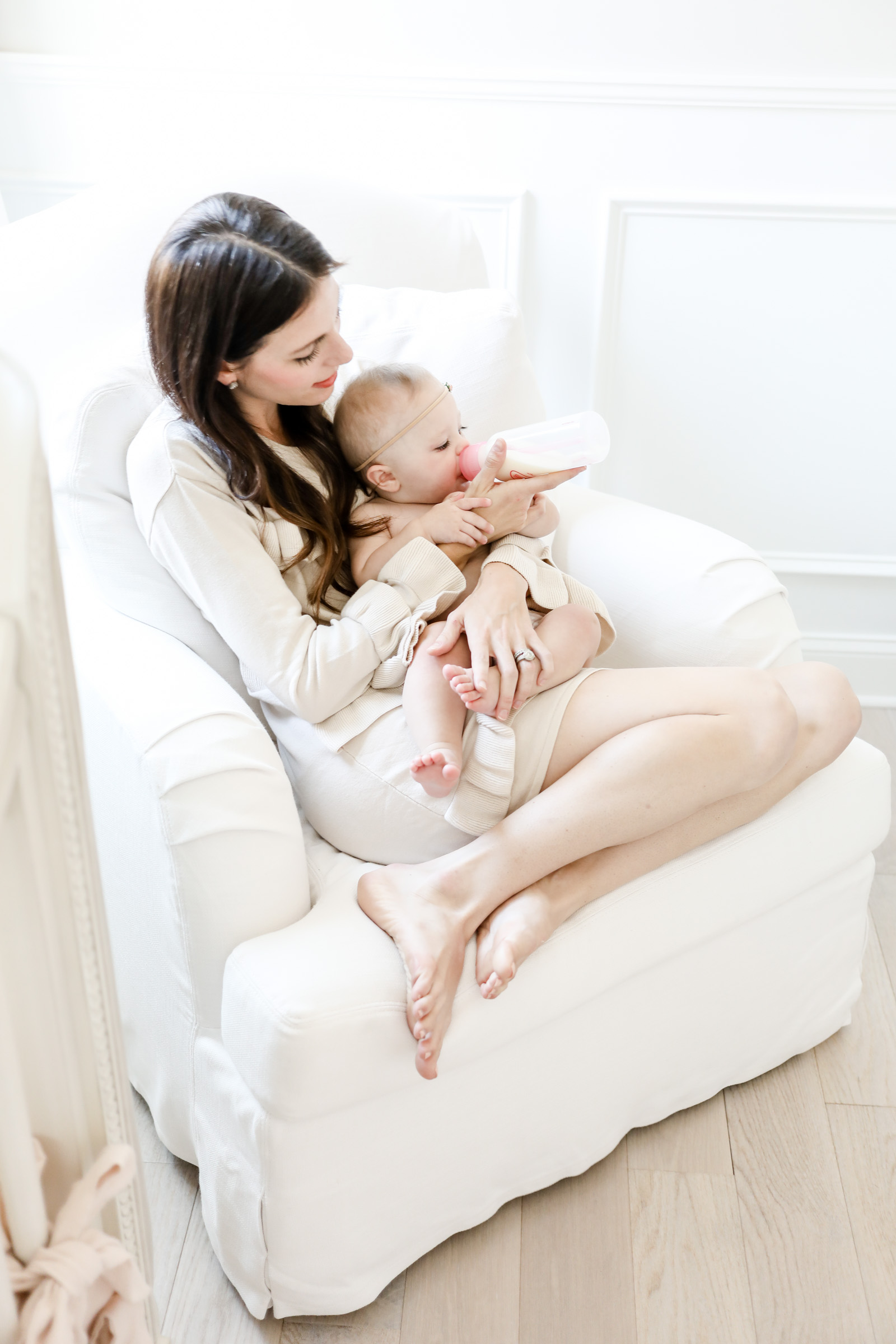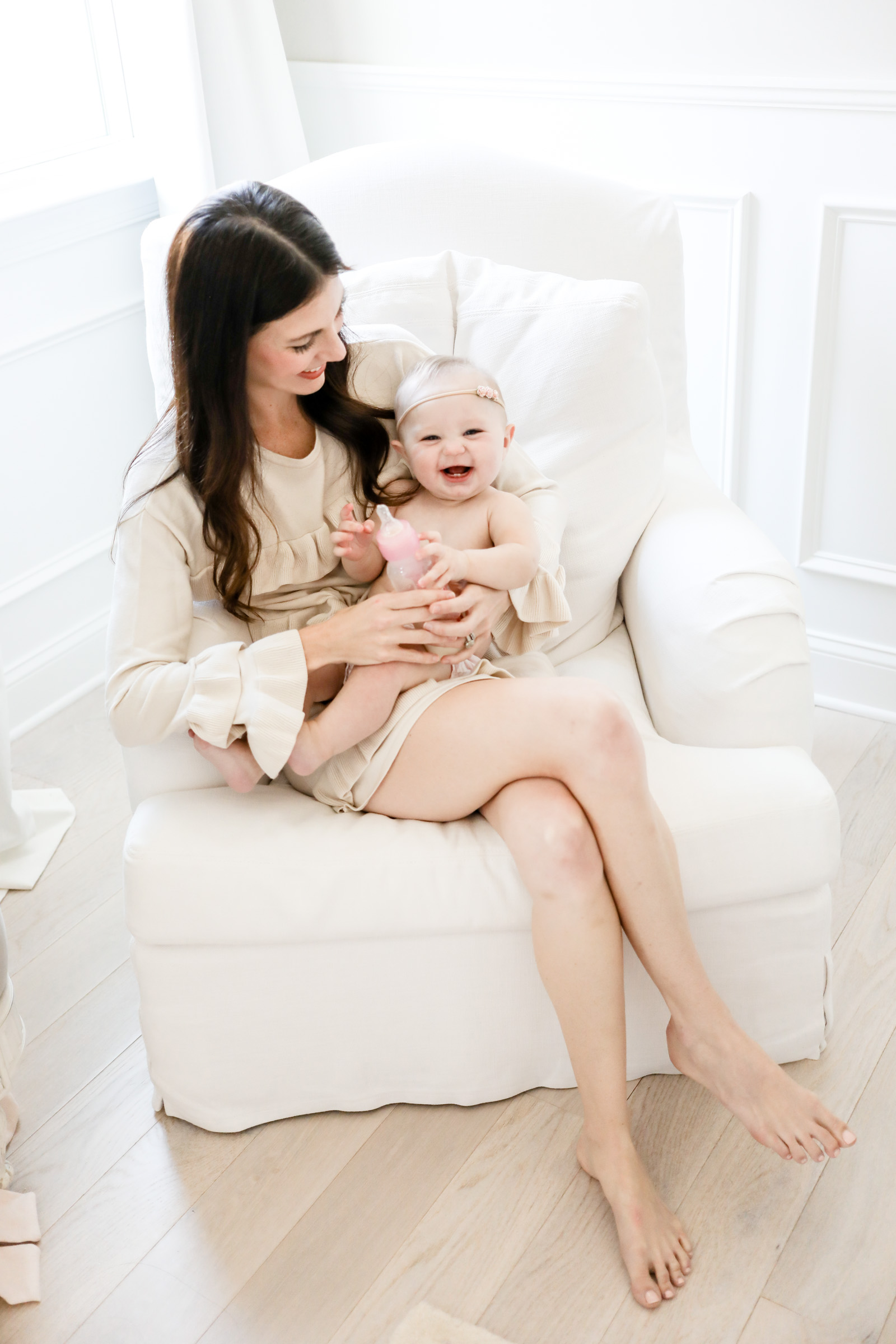 Happy World Breastfeeding, Bottle Feeding, G-Tube Feeding Week!