I've absolutely fallen in love with dressing up my bump! I always default to comfortable clothing (usually my favorite Splendid maternity leggings and lululemon running top) but I still like to dress up, especially for date night! The good news is, there are some styles of non-maternity clothing that you can still wear even in the later weeks of pregnancy! Here I am at 38 weeks, well over 45lbs over my pre-pregnancy weight, and still able to comfortably wear my favorite J Crew fall pieces. Huge props to J Crew for creating timeless clothing that truly fits my body during each phase of pregnancy!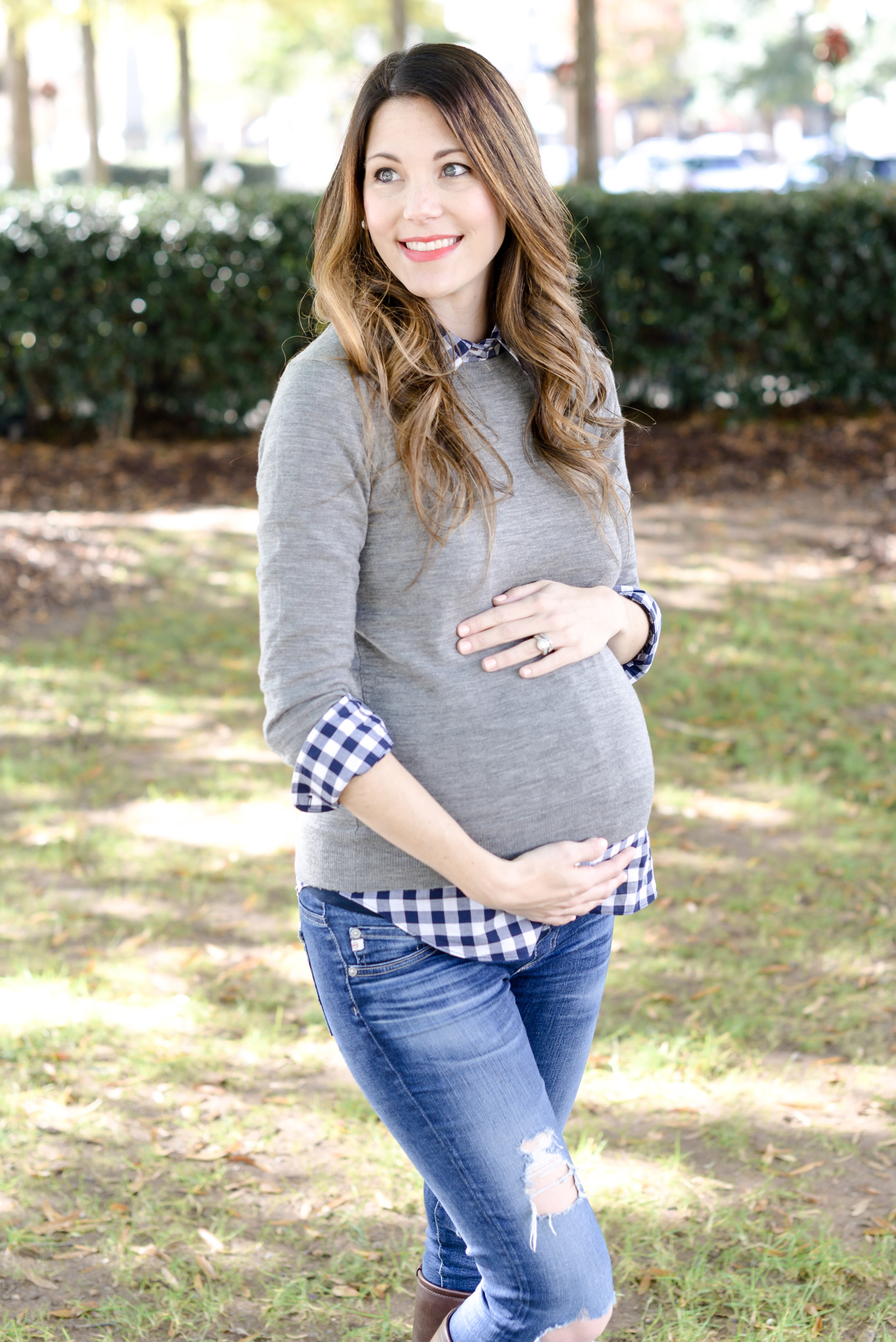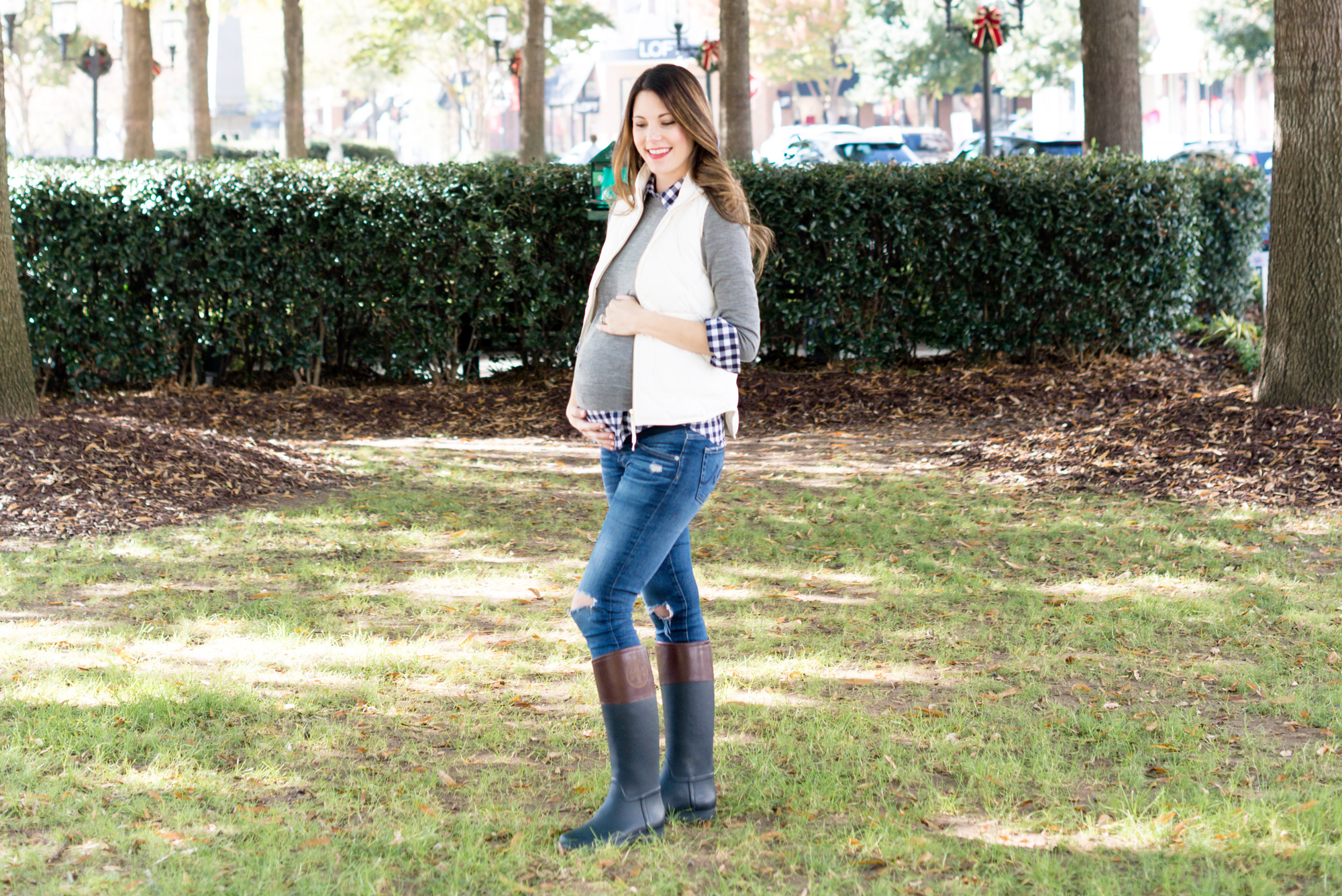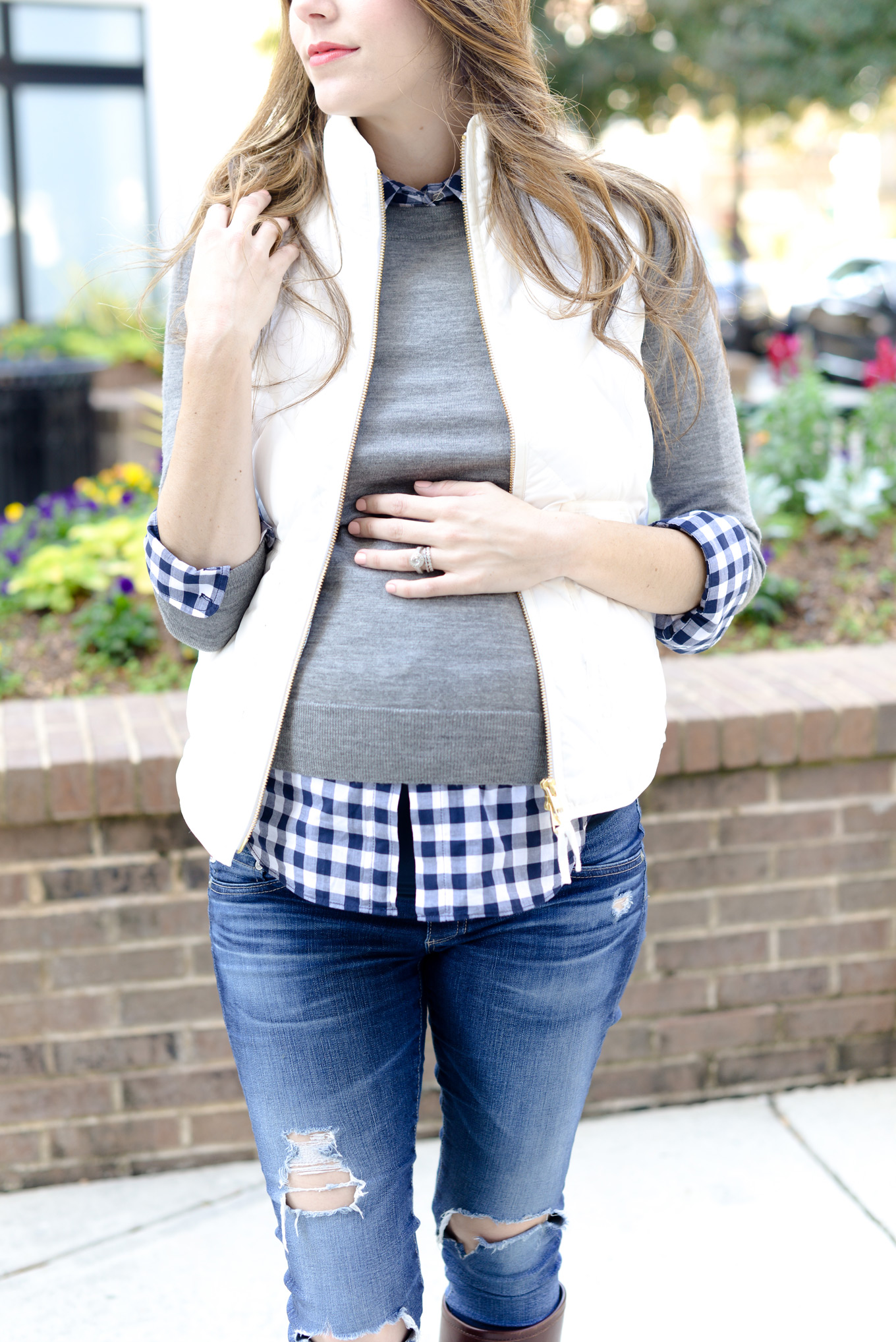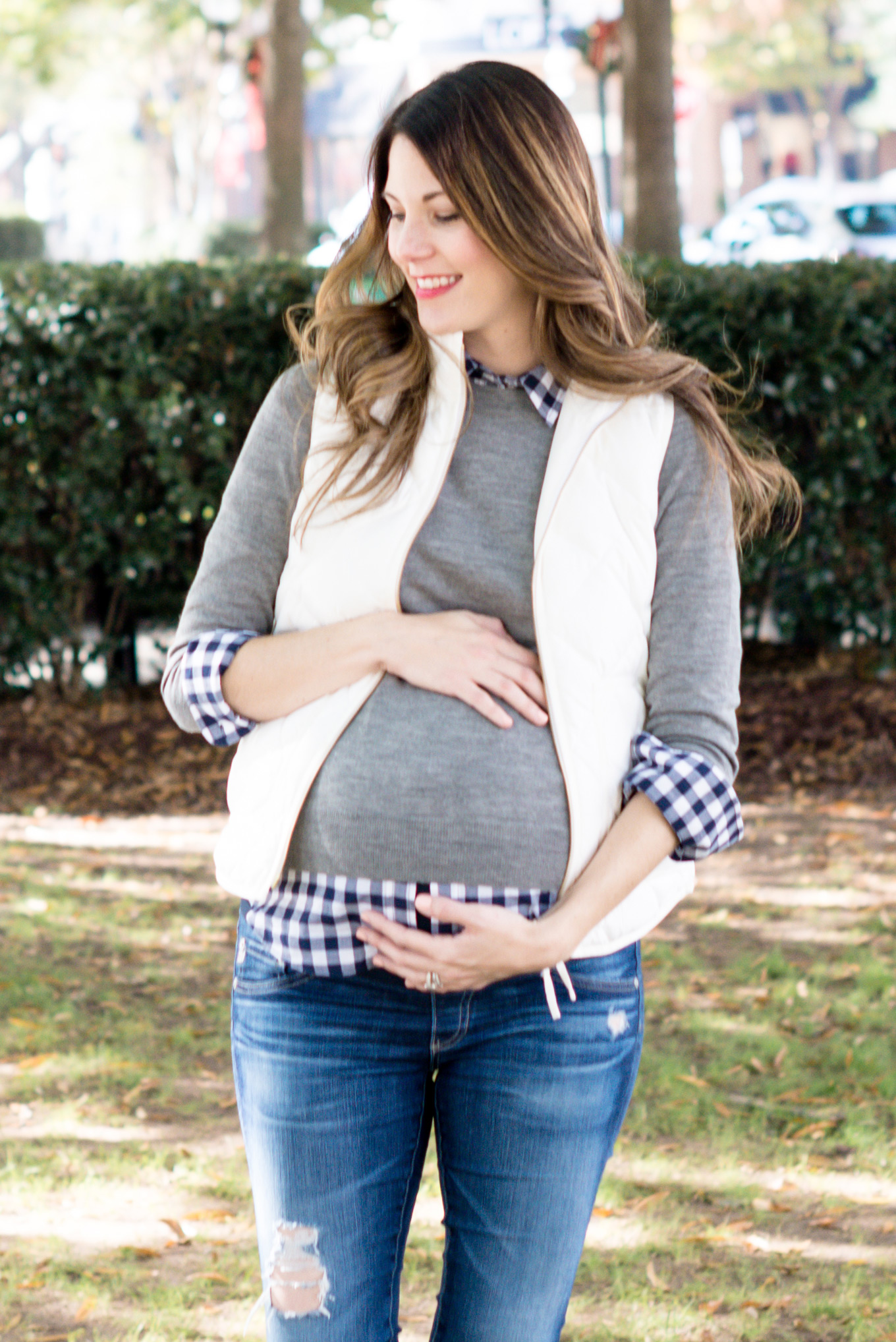 Using your pre-pregnancy clothes!
Less than 6 weeks into this pregnancy, I was ready for maternity jeans. I turned to AG Jeans' incredible maternity to line and chose a classic, dark skinny jean as well as the more casual, distressed jeans I paired with my favorite J Crew pieces. You can find non-maternity AG Jeans here! You will thank me years down the road when your jeans still look and feel incredible!
The J Crew pieces were all non-maternity and the key to using your pre-pregnancy clothes comes down to layers and length! Start with something long for your base layer. My first go to is the J Crew Boy Shirt that more than covers my bump and looks great whether fitted or loose. Next up, choose a layer that is slightly shorter than your base layer. I went with one of J Crew's best sweaters, the Tippi Sweater in heather smoke. The wool stretches comfortably to fit your bump but will easily go back to your non-bump body after your baby is in your arms! Having a shorter sweater over a longer layer dresses up the bump and is still comfortable!
Let's not forget the best part of fall… adding on vests (and scarfs, and cute socks)! J Crew carries several colors and styles of their quilted vest but the white one has been my favorite! It's light weight, down filled, and incredibly comfortable! Adding on a vest to any dress the bump outfit will help slim down any trouble areas and point the focus back to that cute bump!
Tip! If your current sweaters won't stretch over your bump, adding an additional open cardigan or scarf between your base layer and vest will work just as good!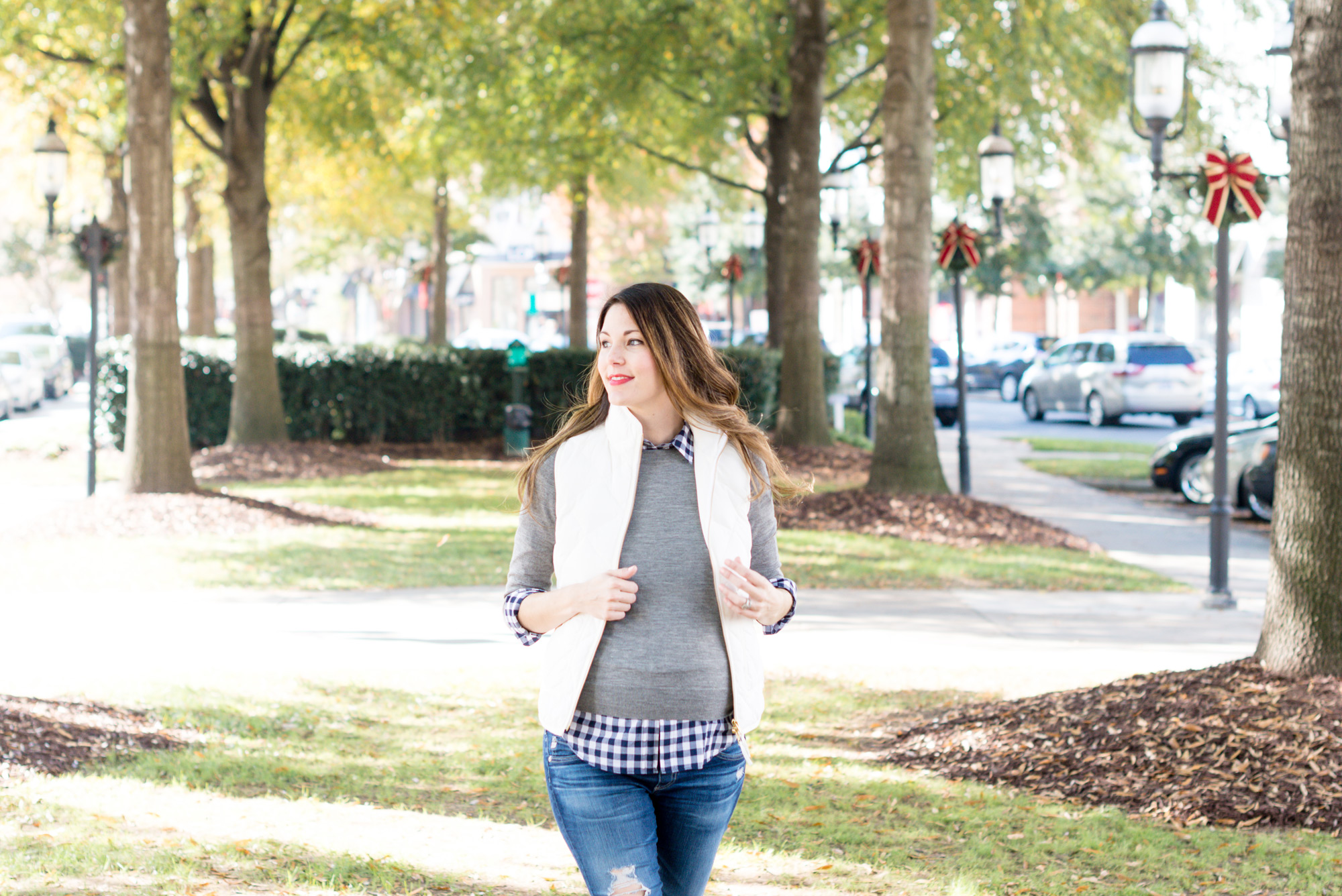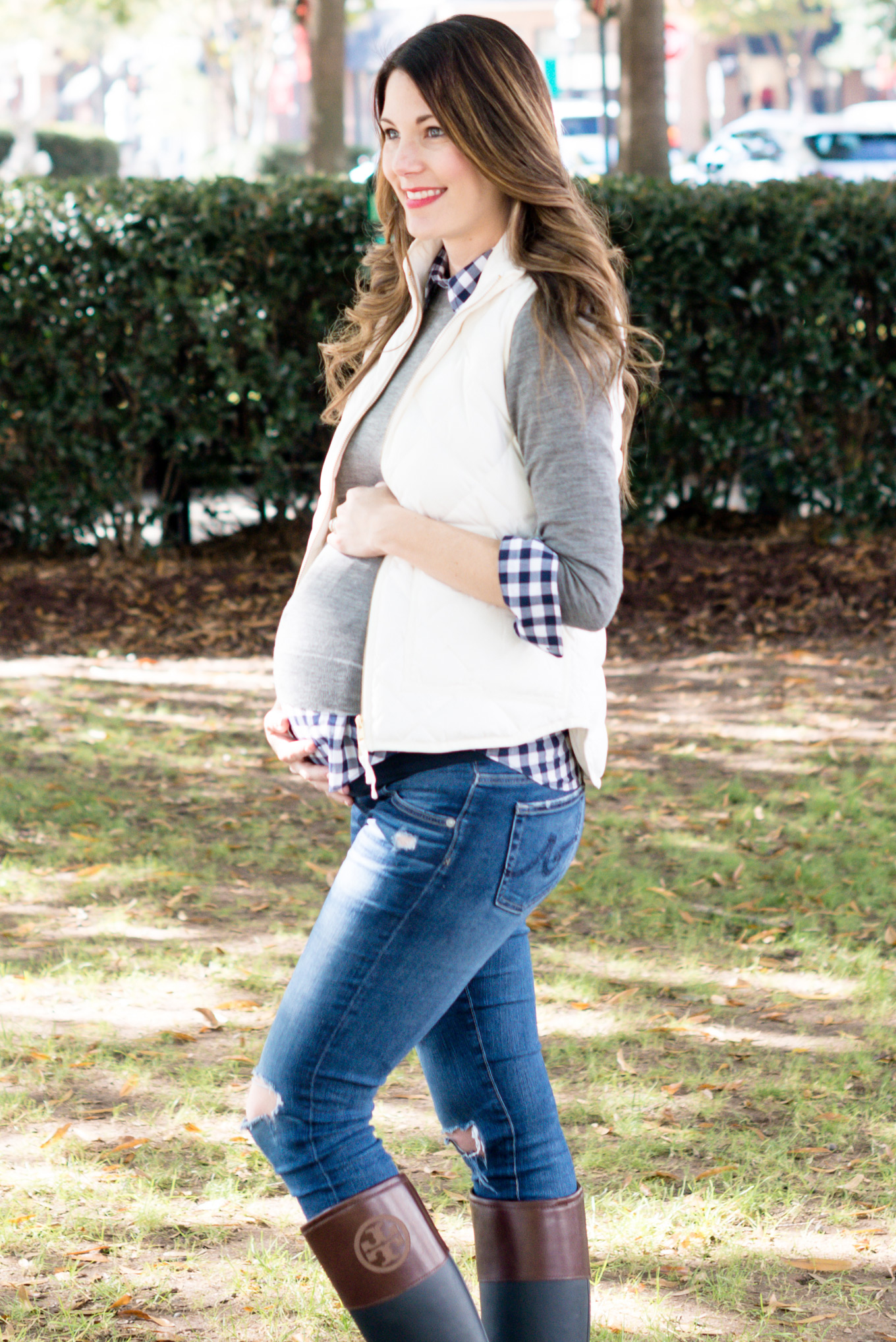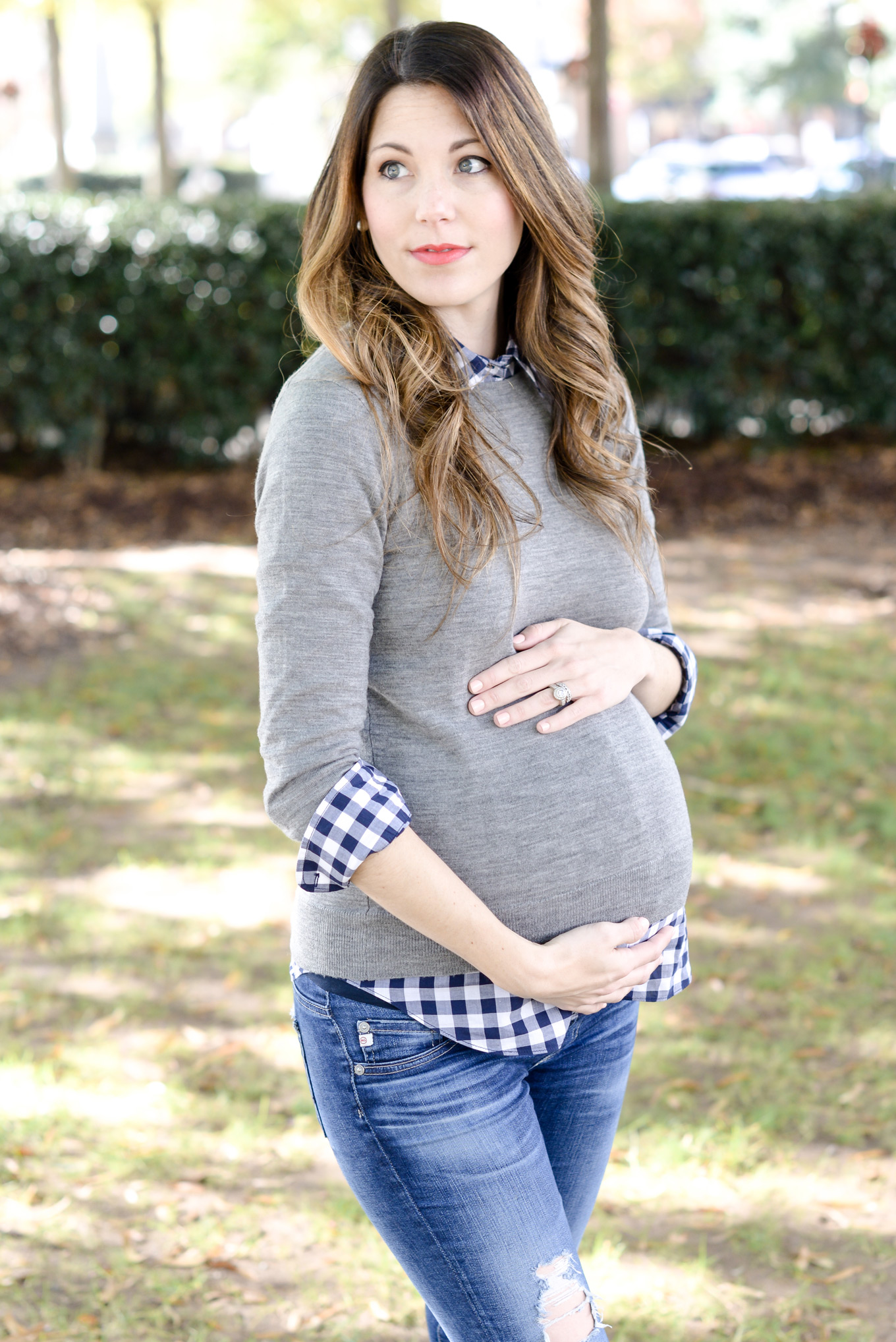 Don't Forget the Feet
Height and length are your best friends both during pregnancy and after. Especially for the fall, my favorite shoot is a tall Tory Burch boot. For this outfit I paired it with Nordstrom's Tory Burch rain boot! My all time favorite boot for almost all seasons is the Tory Burch Riding Boot which I would recommend before a rain boot because it's more versatile!