Dressing Little Girls for Spring
Dressing little girls is one of the best parts of being a girl mama. I love the shopping, styling, and of course seeing my little doll all dressed up! Don't be fooled, I still have just as much fun shopping for my little boy, Emerson! I'll be sharing my favorite boy finds next but first up is what I found recently for Ryann Whitney who is quickly outgrowing all of her clothes!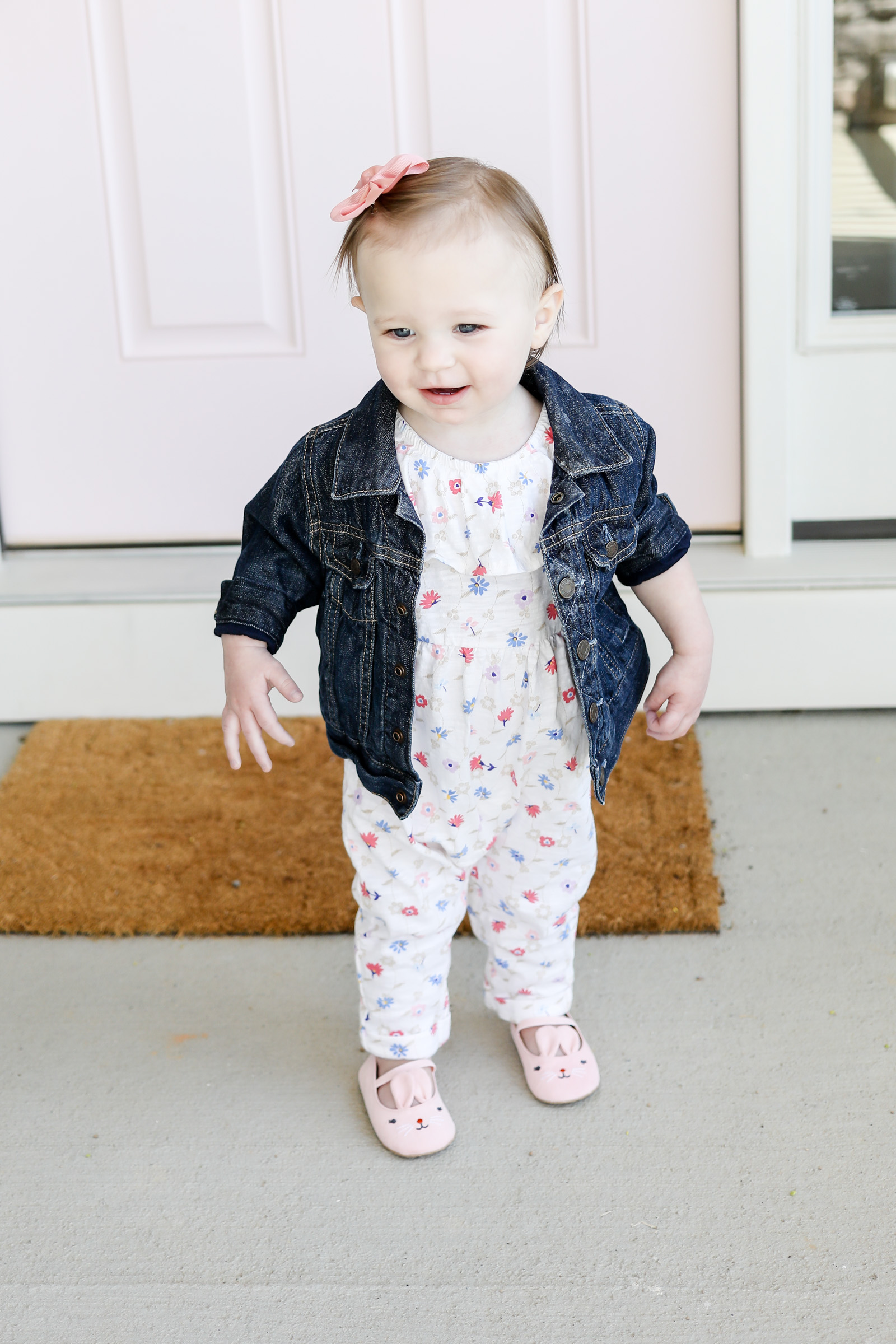 I normally spend hours looking through different online stores to find what I am looking for. My go to's are H&M, Gap, and Boden. I recently saw an advertisement for a huge Old Navy sale and decided to check out their online selection since shopping at my local store with 2 kids is more like a workout than a fun activity (kidding. kinda). I ended up finding everything I needed for Ryann Whitney…and more! I got huge discounts, free shipping, and of course I used my favorite rebate apps for even more cash back. You can read about those money saving apps in this post if you missed it. Between their sales and my rebate app, I saved nearly 50% off my total!
MY FAVORITE WAYS TO GET CASH BACK WHILE I SHOP
My favorite app for clothes and beauty products is Ebates. I've always made money back shopping for the kids and for me! For groceries, I make a lot back using IBotta. Lastly, DOSH is the best for local eating out and larger % back on some specialty shopping.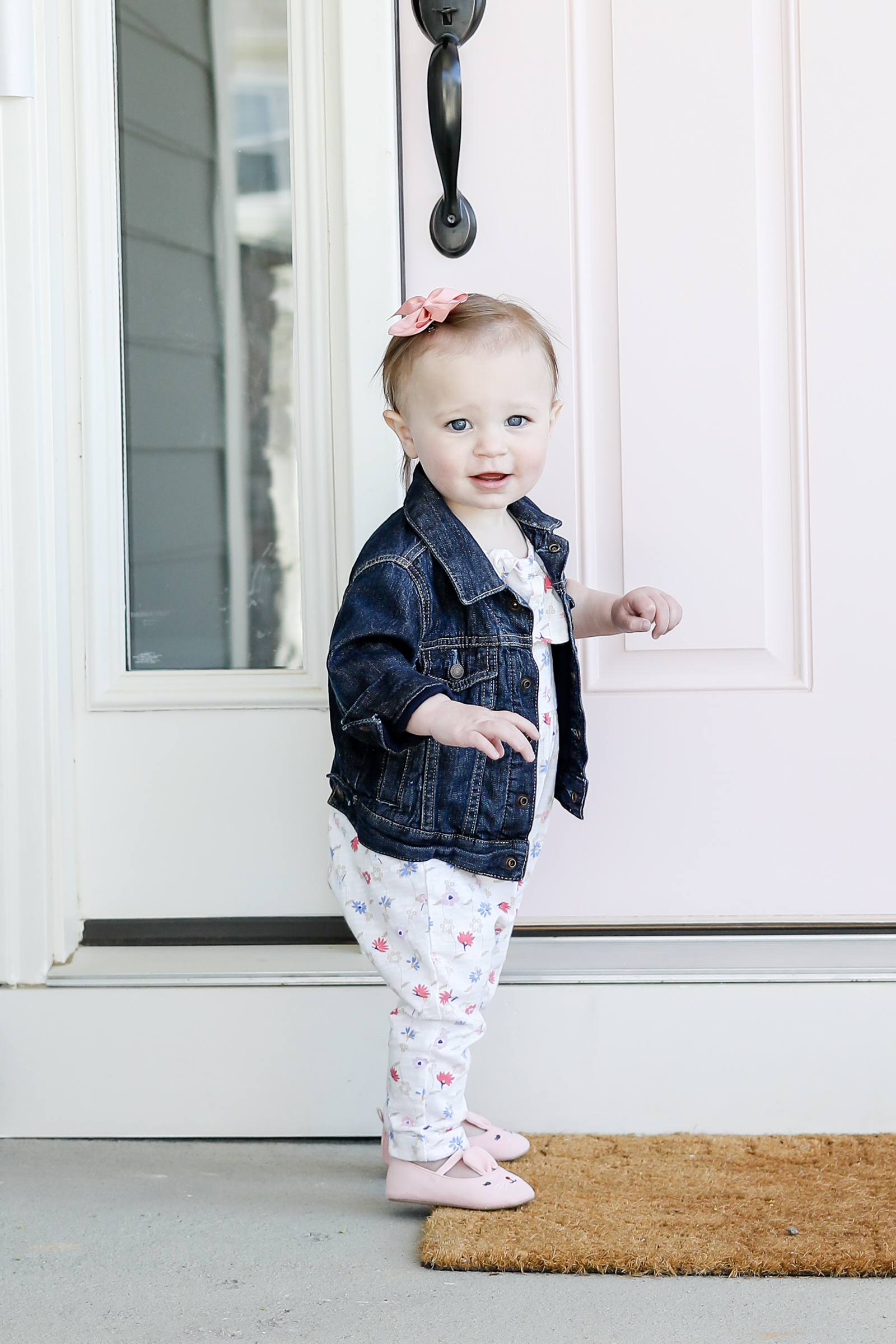 SHOP RYANN WHITNEY'S LOOK
Dressing little girls doesn't have to be expensive… it's all about layering, finding unique pieces, and not splurging on the basics. I find very simple pieces and then add in my unique finds to make the outfit pop! Don't forget the accessories! Those don't have to break the bank either. Our favorite go to are these bows from Amazon. You can get every color needed for under $10!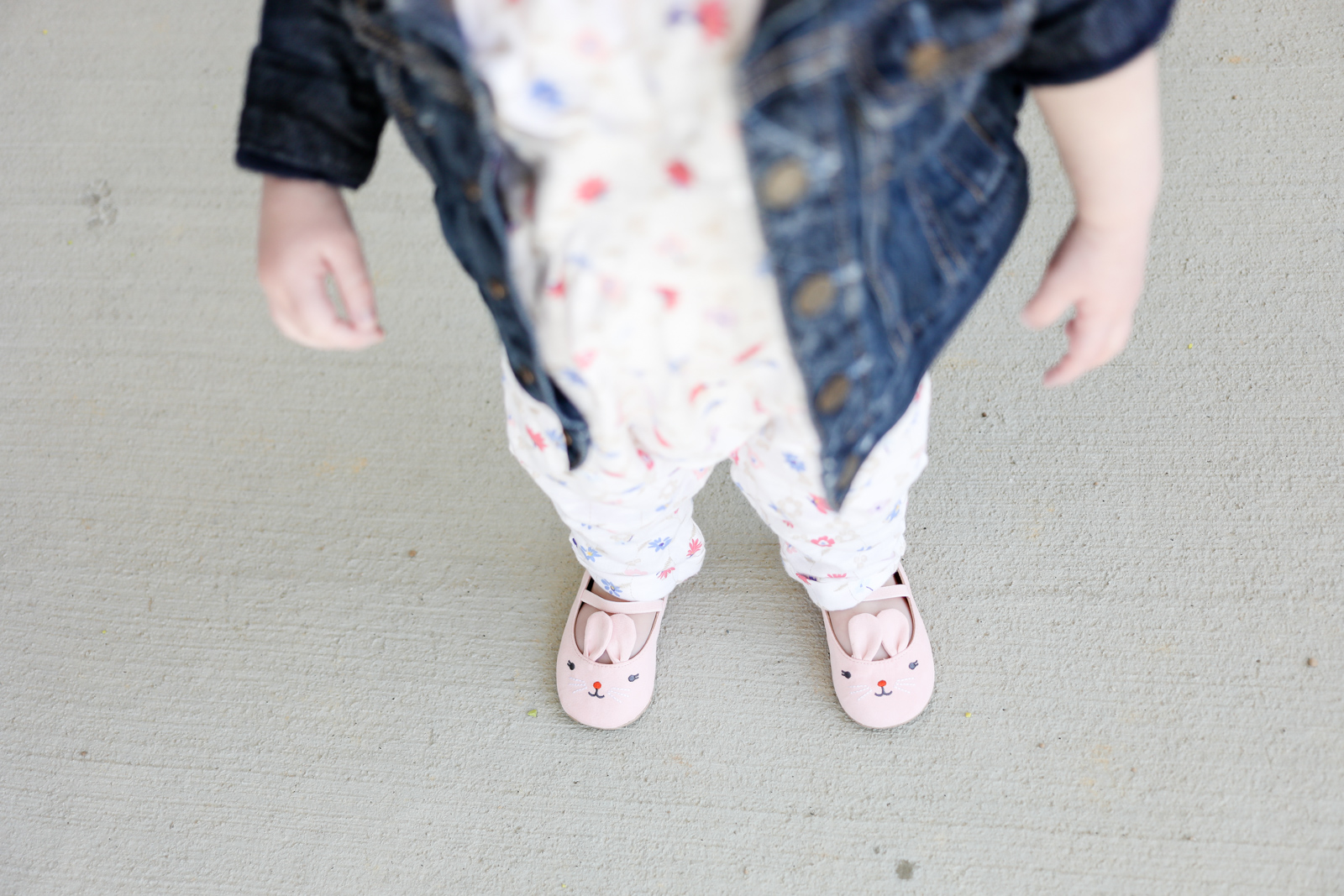 I love creating outfits and looks for my babies! Here is exactly what I purchased this season for each category. Keep in mind, when you add the items to your cart, you get more discounts at checkout without having any special card or promo code. I love that! I aim for 3-5 pairs of pants, 5-8 shirts, and then add in the fun outfits like rompers, bubbles, and unique pieces. A good rule of thumb is to find the least expensive options for the basics and things like pants and onesies. I save most of my budget for the fun things like bunny shoes! Speaking of bunny shoes… how adorable are these!?

Ok, now that you have those cute bunnies added to your cart, let's look through the other adorable things on sale!
SHOP THE BEST OF THE SALE
Shoes

Rompers & Bubbles

Dresses

Cute Sets

Legging & Jackets

Shorts & Basics

How fun are all those pieces! There are plenty more things I could have bought but I decided we better save some budget for Emerson… and the new baby… Ha!
Thanks for taking a little leap into Spring with us and chatting about dressing up little girls!! We can't wait to wear our bubbles and rompers when the weather warms up! Happy (almost) Spring!