There is nothing I love more than fresh flowers and floral prints! I have had dreams of peony plants in our yard for as long as I can remember! Right now, our yard needs some color so we ventured off to our local nursery that has the most beautiful gardens, fish ponds, trees, and paths to walk along! It was so inspiring and so serene, too! I'd love to fill a few flower boxes with their garden roses and long hanging greenery!
Planting flowers has always helped me to celebrate new seasons in life and also helped me through some hard times. When we experienced the loss of our baby with a painful miscarriage last year, I knew I had to have something to plant so that I could watch it grow. We named our angel baby Joshua and on his due date, my husband brought home a beautiful maple tree to plant thats leaves would turn a beautiful red fall color in October, our due date month. It has been beautiful to watch it lose its leaves in the Winter and bloom beautifully in the Spring. I am sure I will cry some tears when the leaves turn that beautiful red in October.
But enough tears… let's talk J.Crew! They decided to win me over with these bow shorts that are classy and comfortable! Paired with their floral ruffle tank and I couldn't have felt more like Spring! The shorts come in the floral print as well and I think I may have to pick those up, too! For my fellow pink lovers, I don't think we can resist the pink option either! Here are my favorite pieces from a day in the garden! P.S. I share Ryann Whitney's wardrobe details at the end!
OUTFIT DETAILS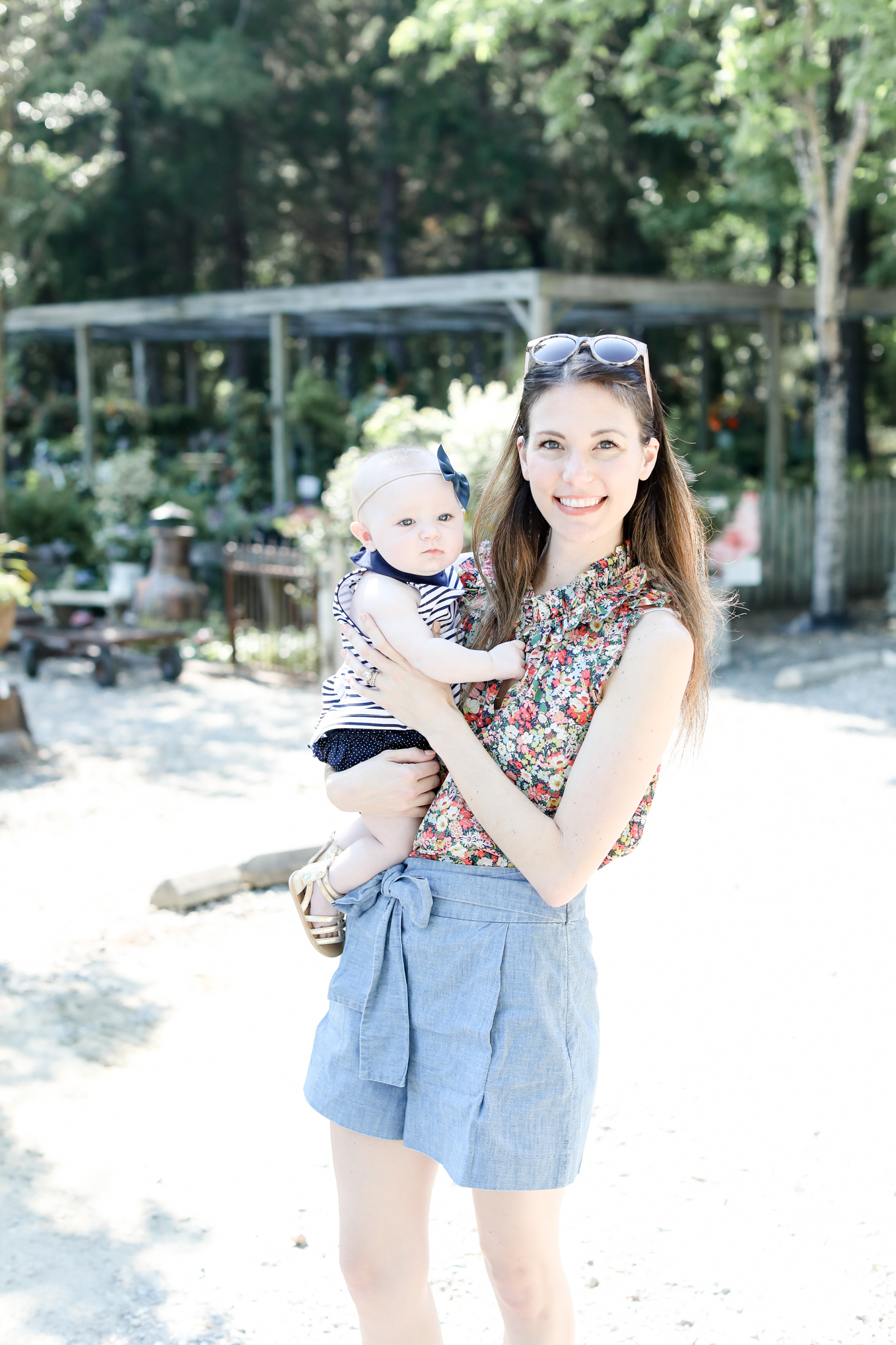 Can we FIRST talk about my sunglasses? I found them at Anthropologie and I love them! They need to re-stock them but in the mean time, these similar ones are a steal at $38! J.Crew has some cute pink ones that I fell in love with! At $118, I feel like they should be a part of anyone's wardrobe! I also found some incredible sunglasses at my fav store, Nordstrom. Check out their tortoise selection! My favorites are these for $24 and I really love the black fade color of these round ones for $89! If your budget is a little higher, these Ted Baker's are to die for at $149! He tends to have a lot of bows in his line so I always enjoy his pieces! Lastly, a splurge of $319, these pinkies are total perfection! You'll be set with any of those killer pairs as Summer quickly starts!
If you're like me and love Amazon Prime, check this post out for some amazing dupes! They're great deals and come in 2 days! Win-win!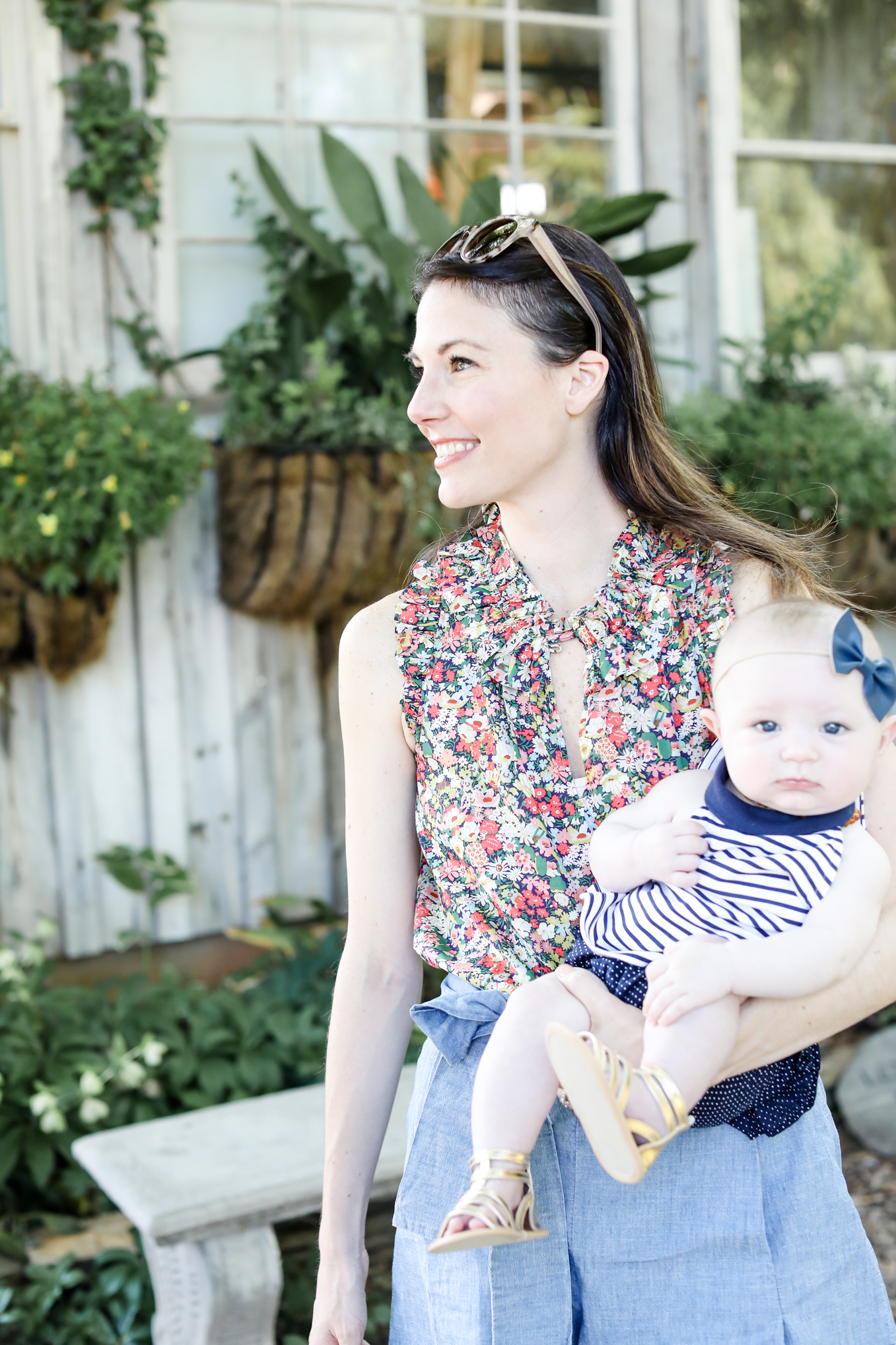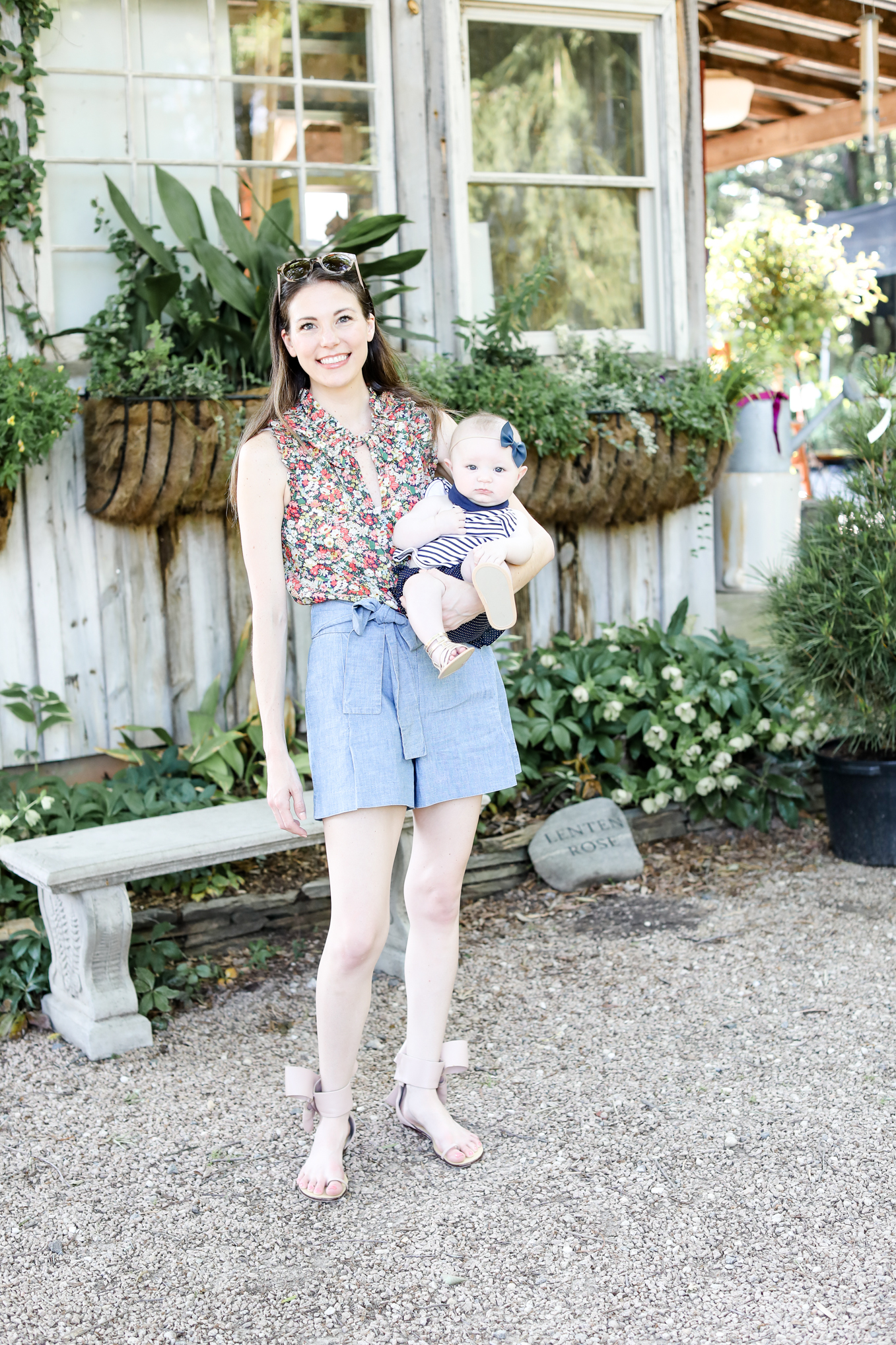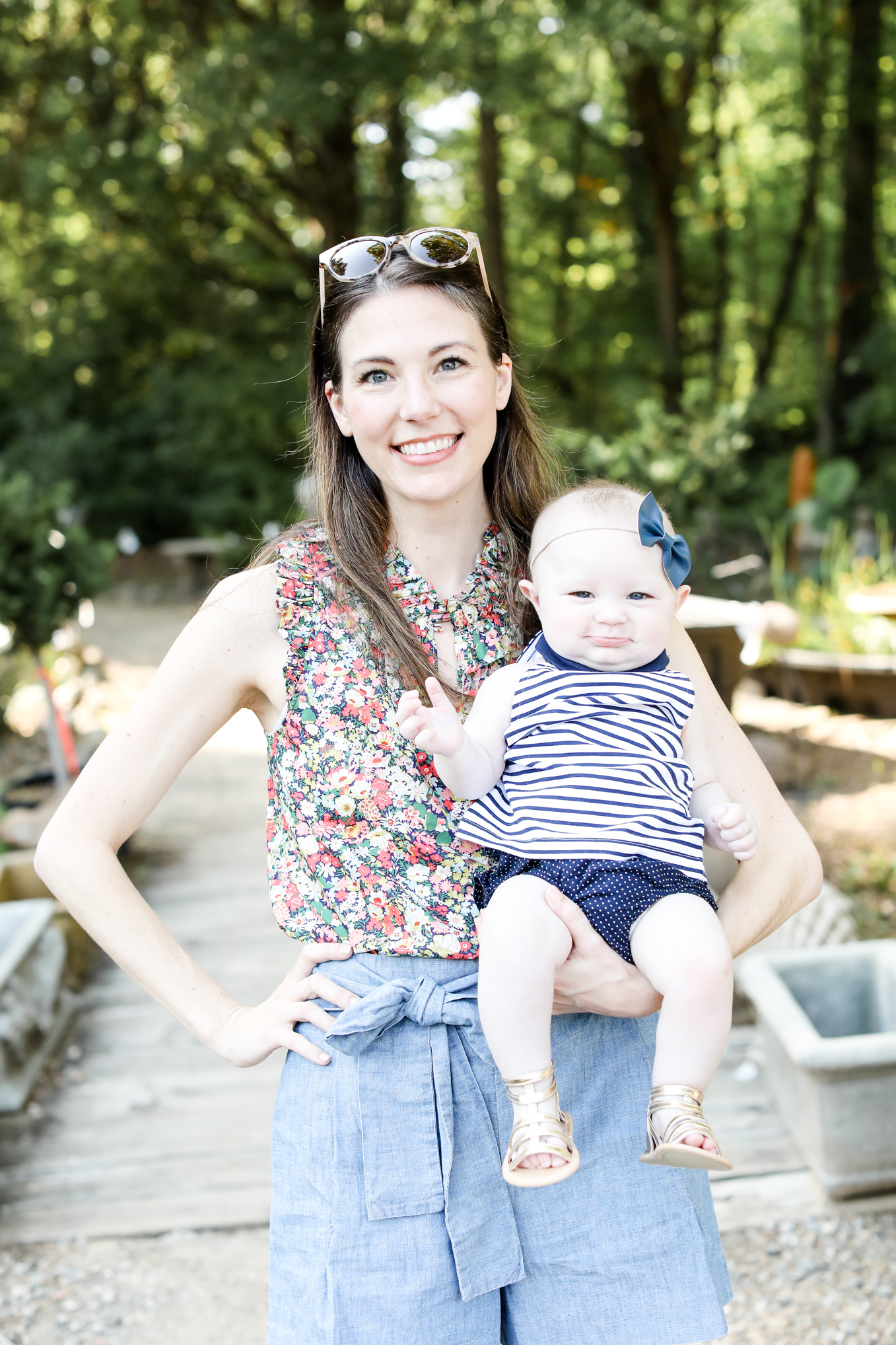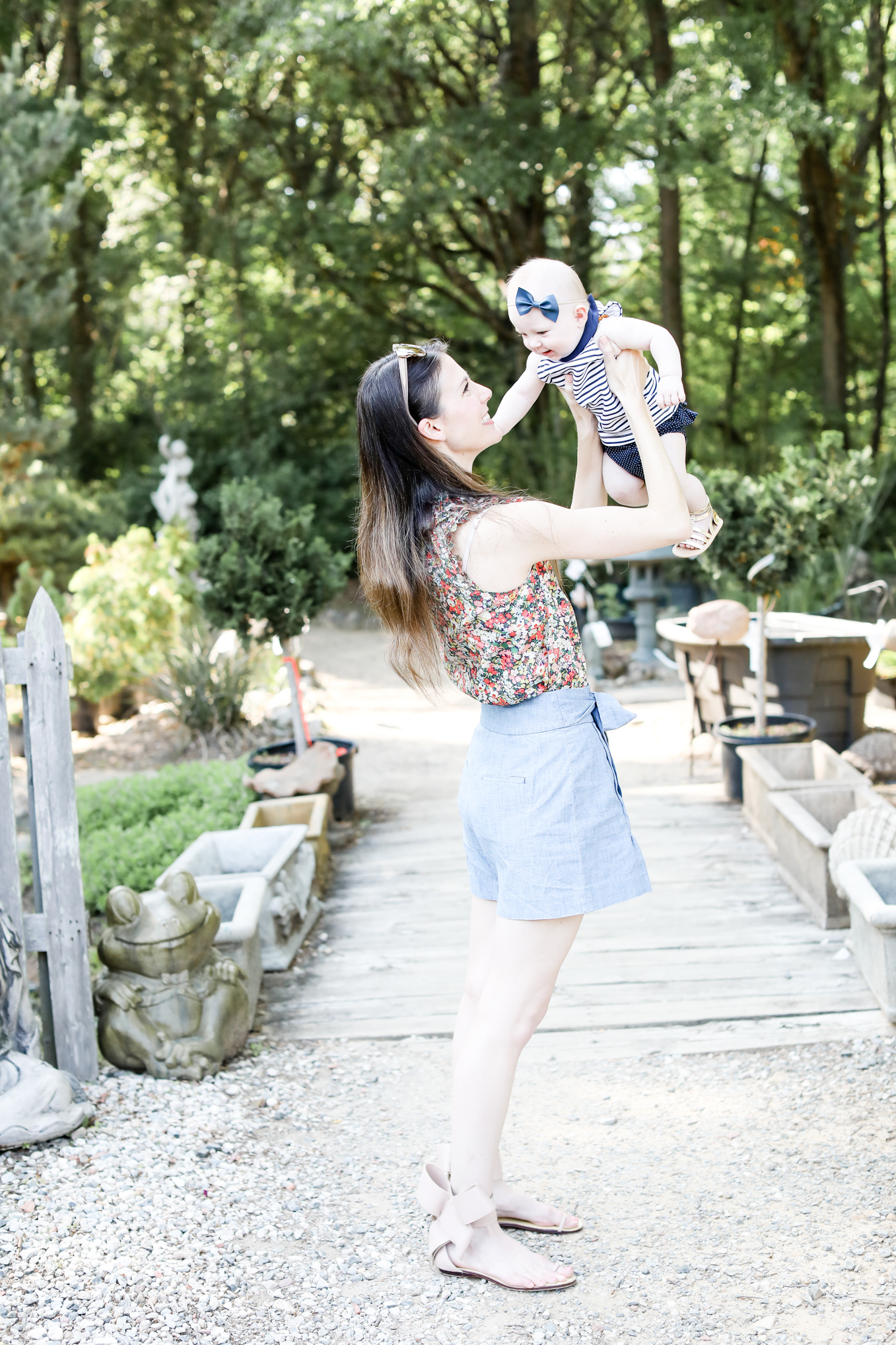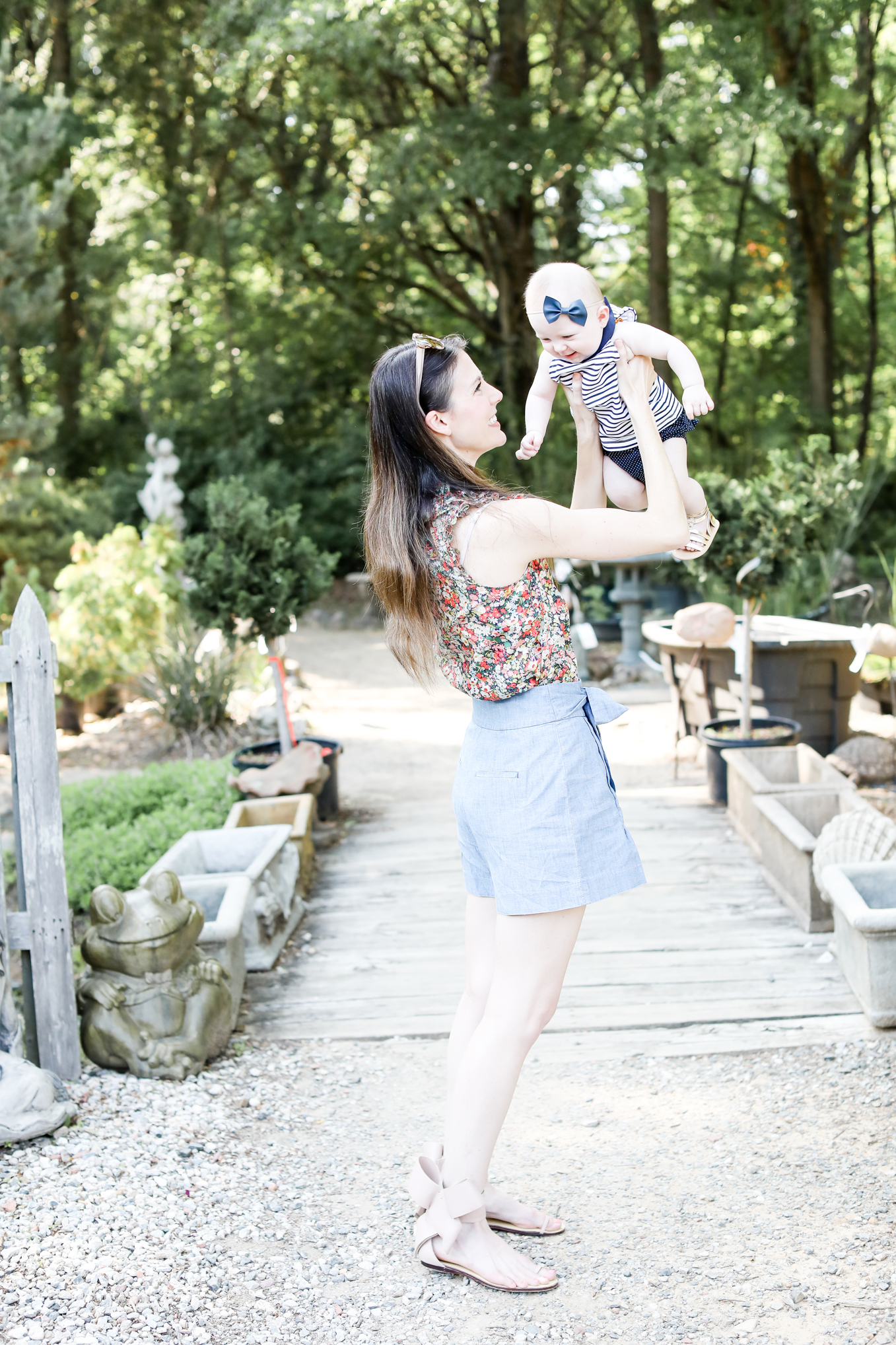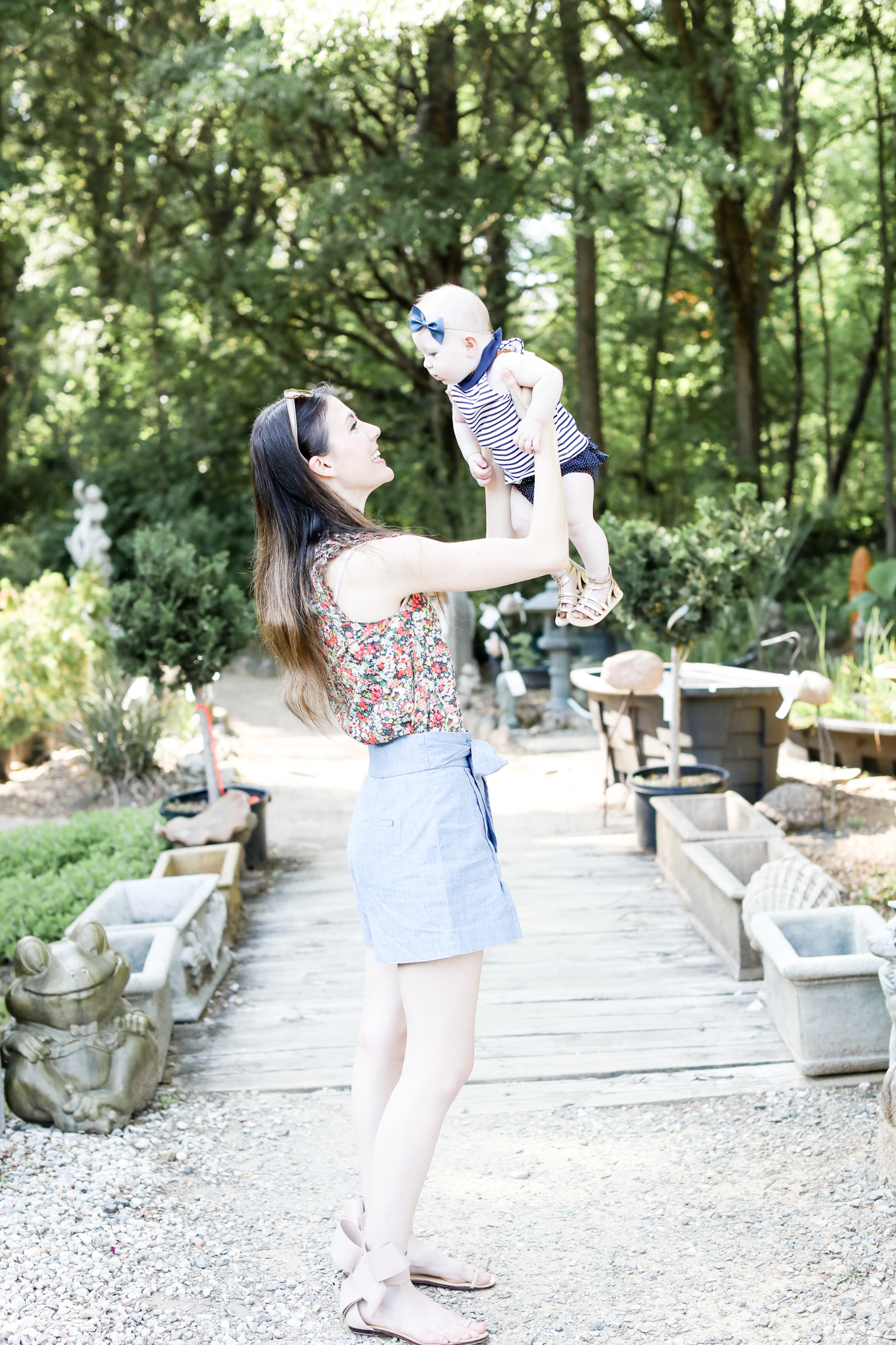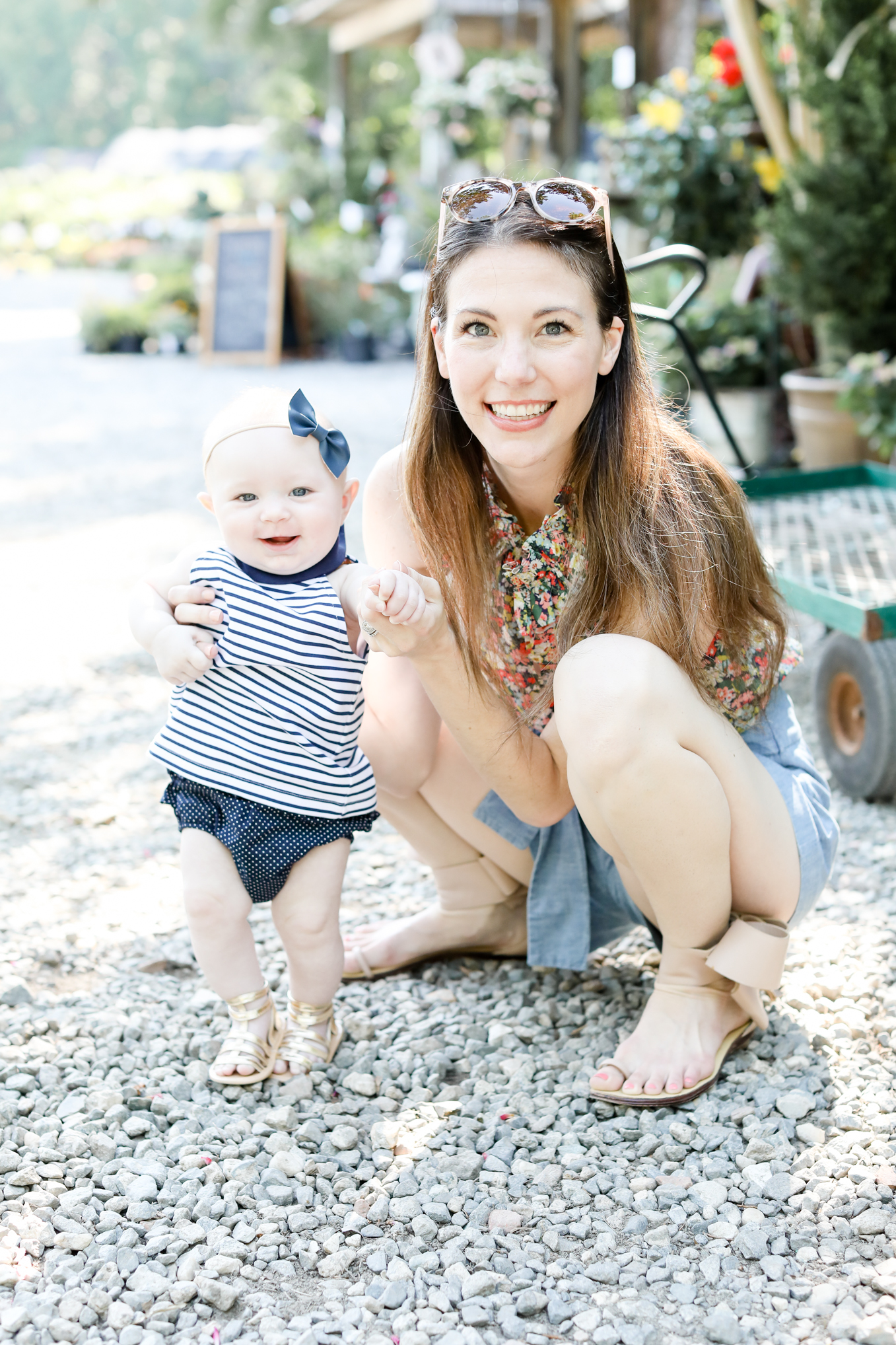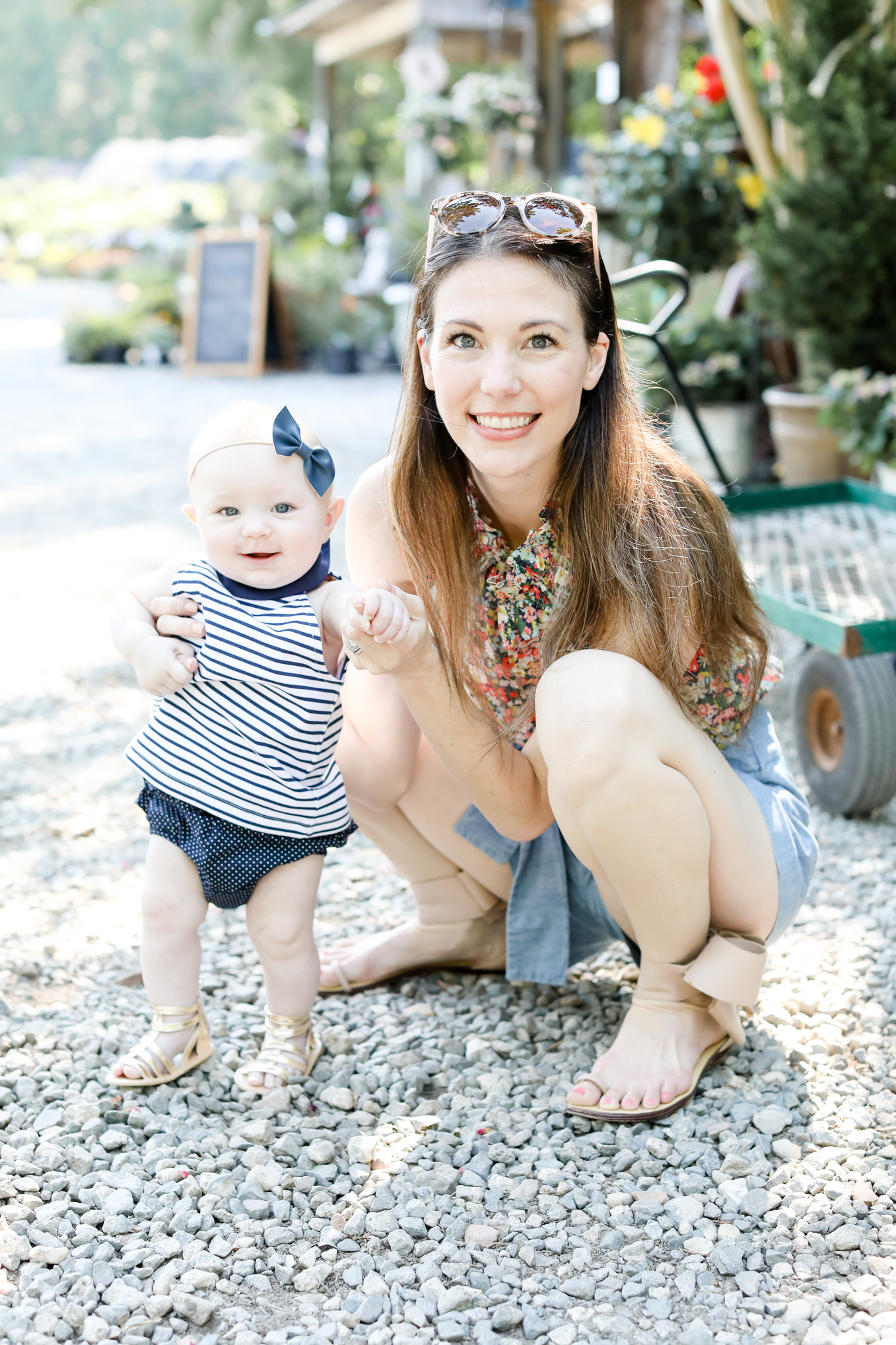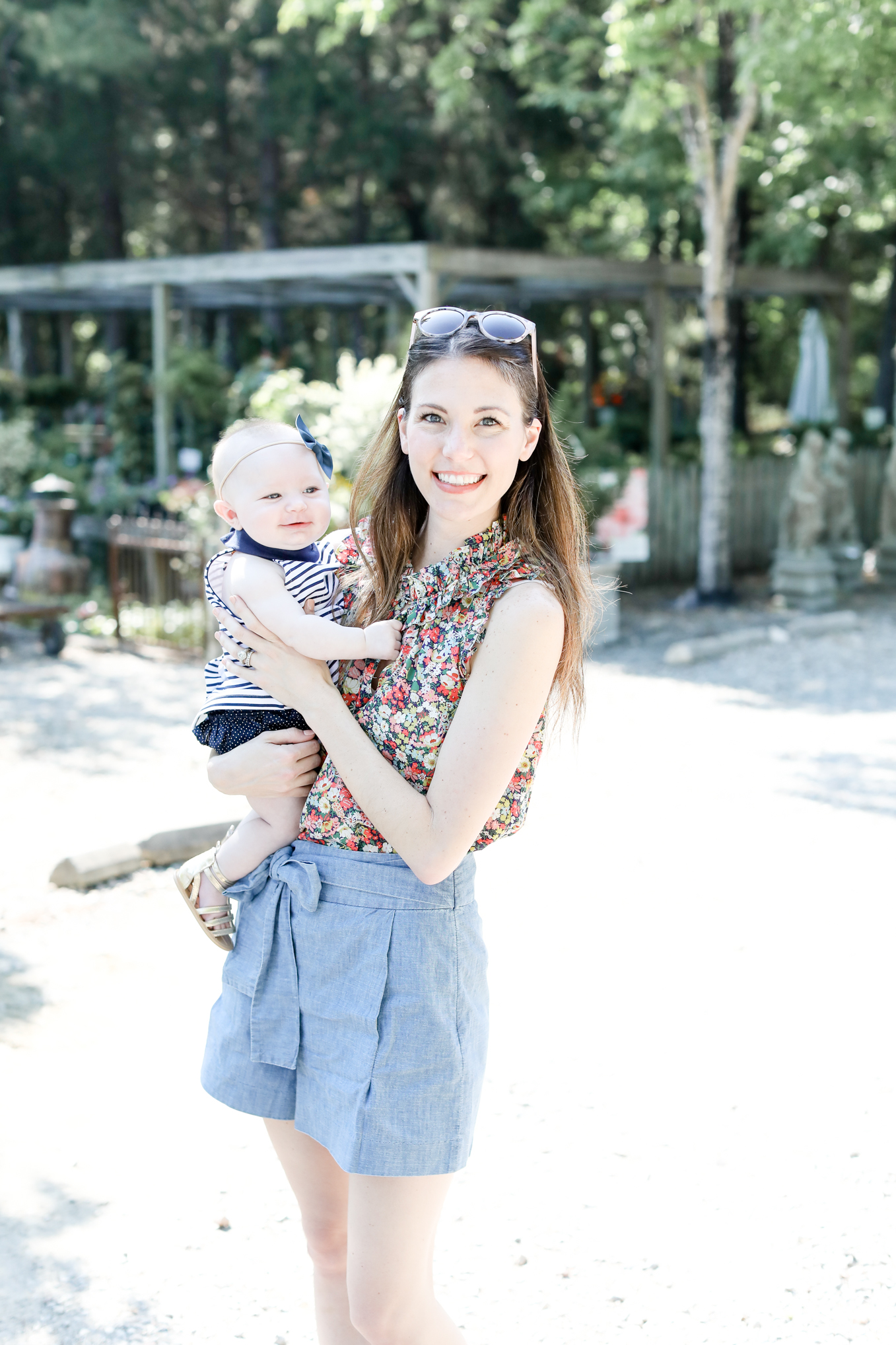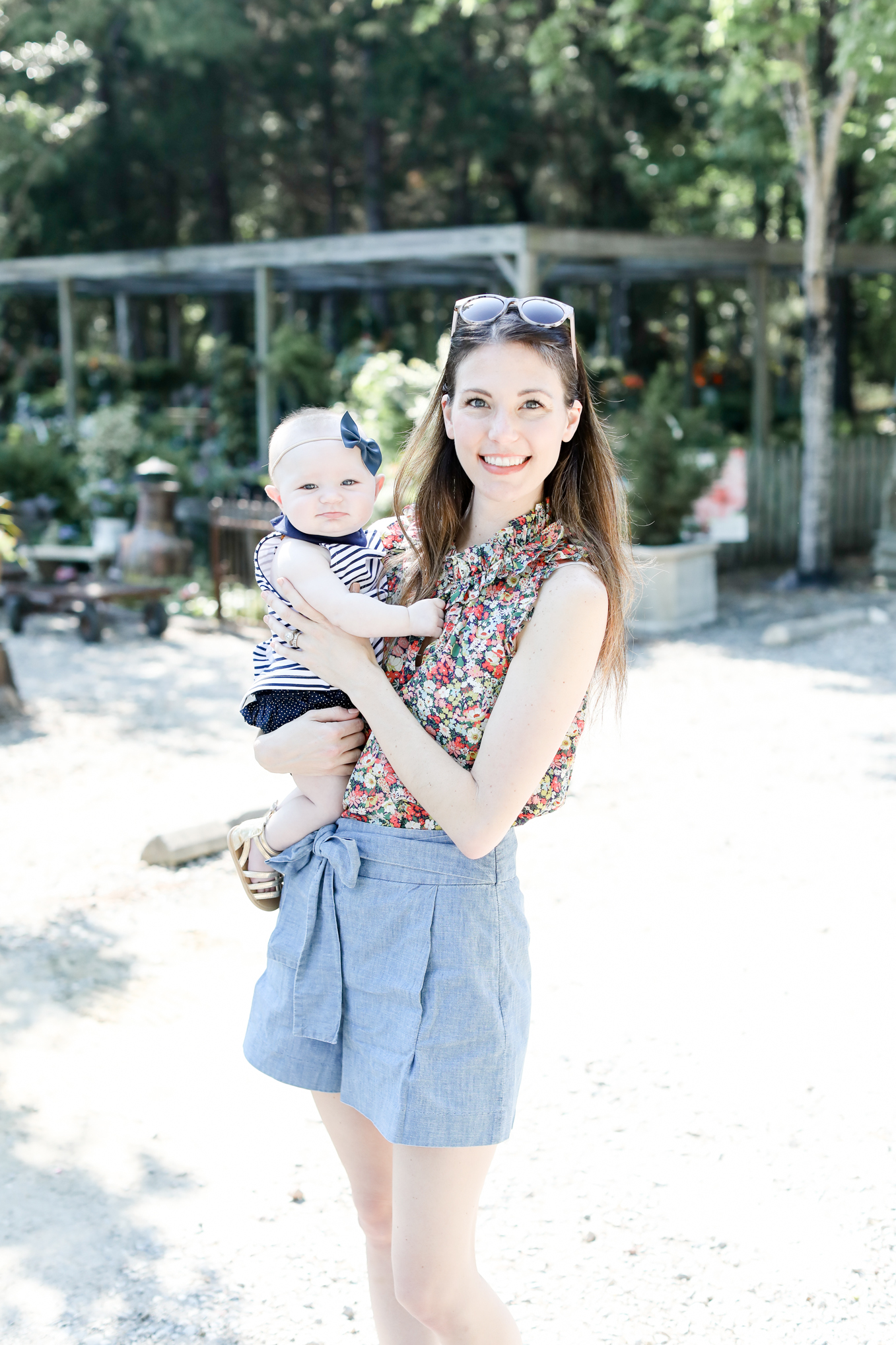 We had such a great time at the gardens and I know I will head back soon! For those asking, Ryann Whitney's shoes are the BEST! They actually stay on and are easy to get on even with a wiggly 5 month old! Here gladiators can be found here for $12! Her top is from Janie and Jack and I love putting cute bloomers under it since it fits more like a dress! You can find cute bloomers here! It's so fun shopping for girls!