I've never been much of a modern or formal girl so my dream home has always been a farmhouse. I put my own special spin on my farmhouse decor but I love how everything has been coming together! I would have loved to buy an old house with lots of charm but I was too scared to take on a fixer upper. The biggest challenge for me was trying to make this new house look "not new." Haha!
Shop The Look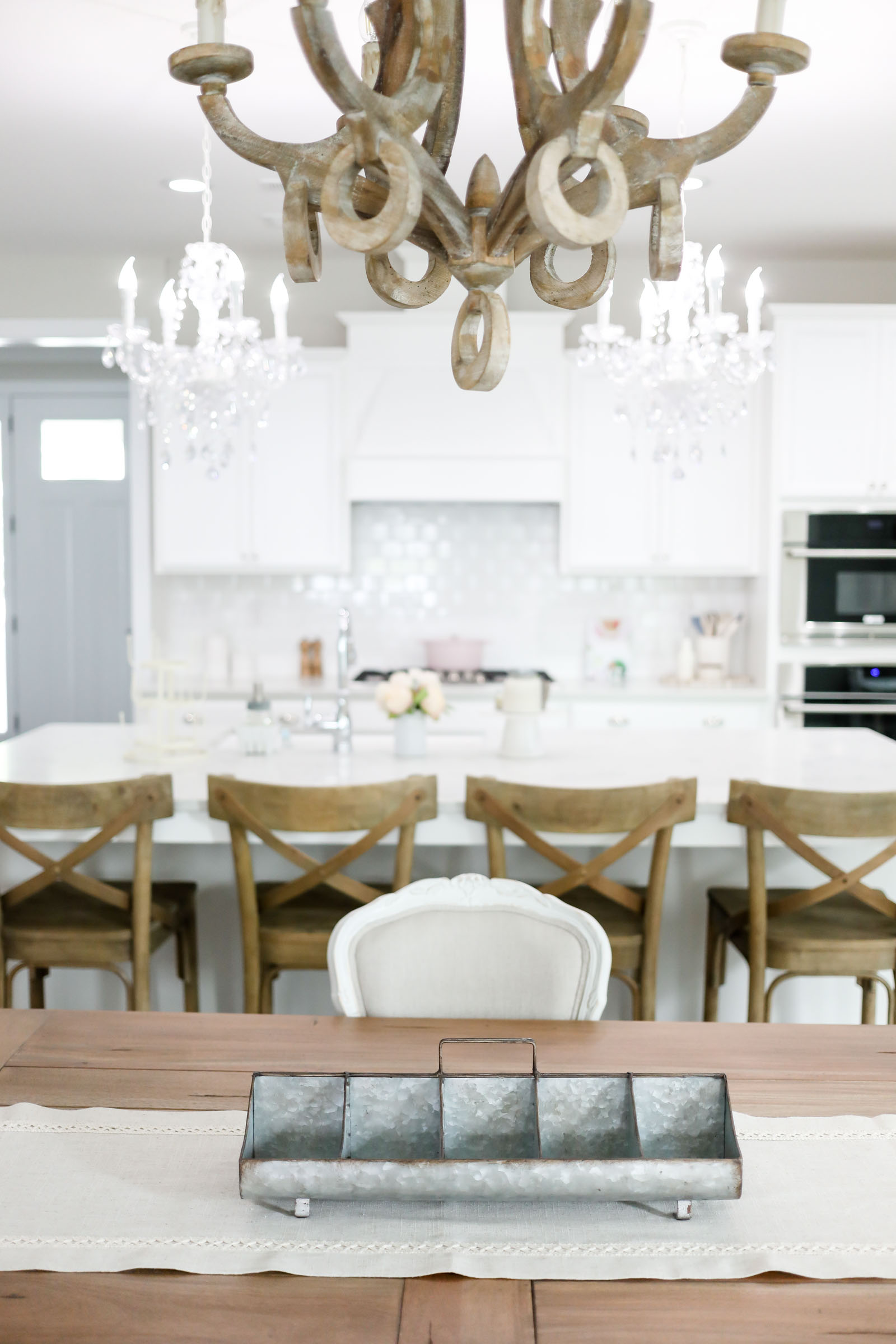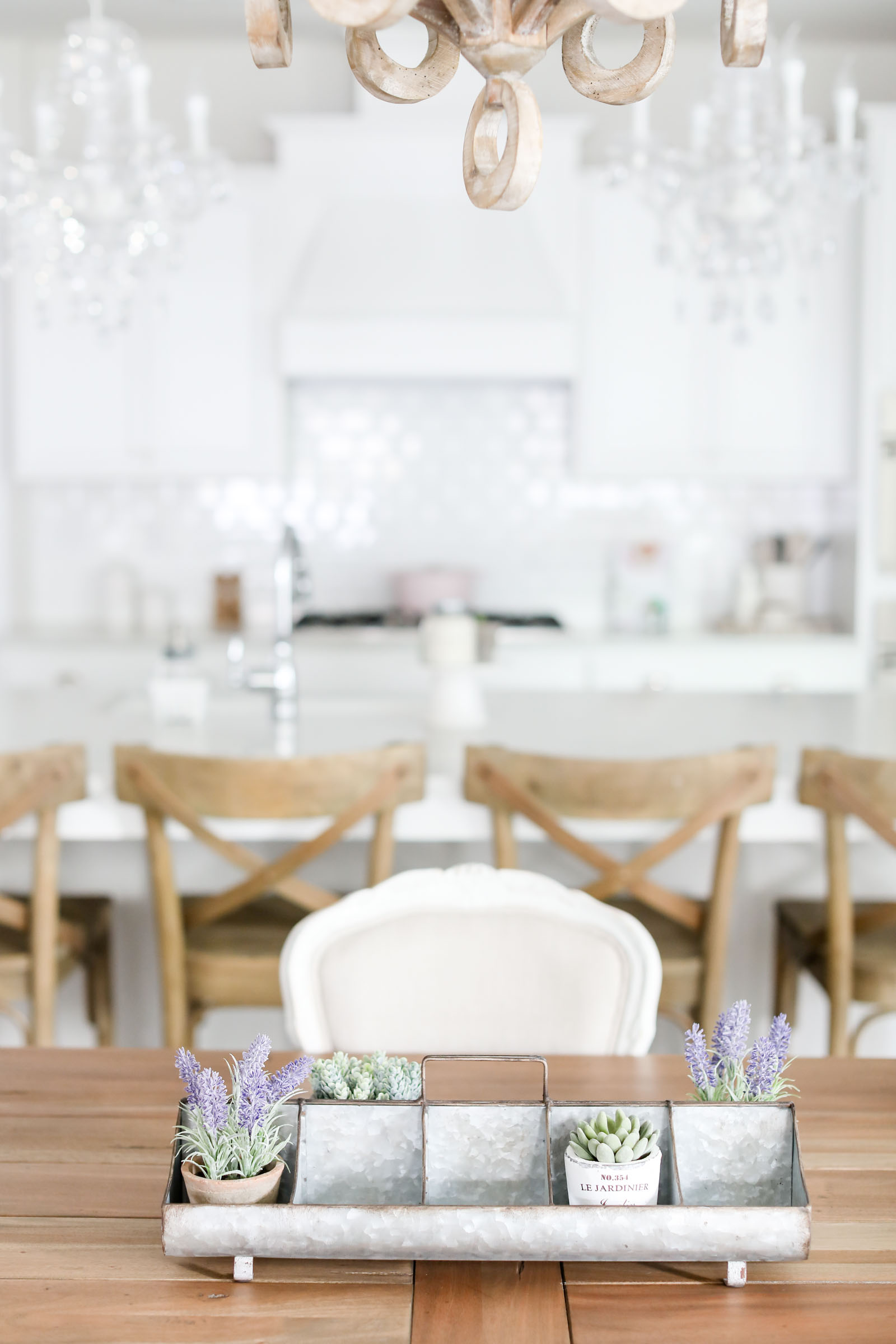 Galvanized Centerpiece/Lavender/Succulents/Capensia Plant/White Pot/More Pots Here and Here
Something I do often is change up my table centerpiece! I love dressing it up for the holidays and bringing it to life with fresh blooms! Having babies and toddlers in the house changes a lot about my decor choices so this time, I went with a kid friendly centerpiece. For me, kid friendly means they really can't hurt it (or it can't hurt them) AND they can actually play with it. My little boy likes to put his toys in the chicken feeder compartments and sort his cars as he sees fit! I love that he can get creative with this piece! It would make for a great arts and crafts organizer after I am done with it, too!
I first started with a linen runner which I LOVE but later decided to make it even more kid friendly and removed it. It's easily washable if you choose to get one and this one is such a great price! I also loved these options that start at $8: French Design, White with Trim, or Burlap with Lace. I totally use fake plants because I tend to kill everything and let's be honest, who has time to remember to water them? and Yes, I can kill succulents too…pretty impressive, right?
Farmhouse Finds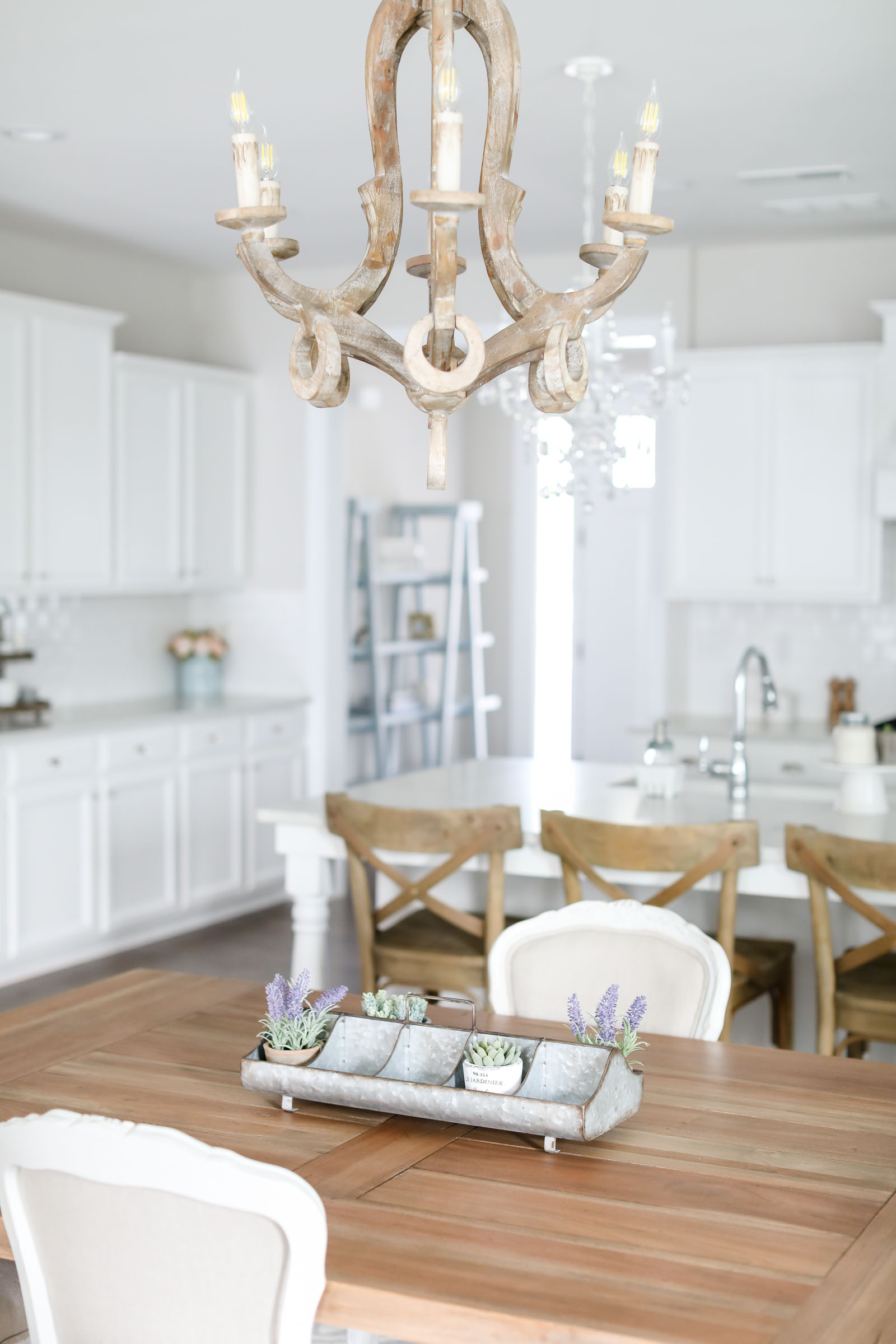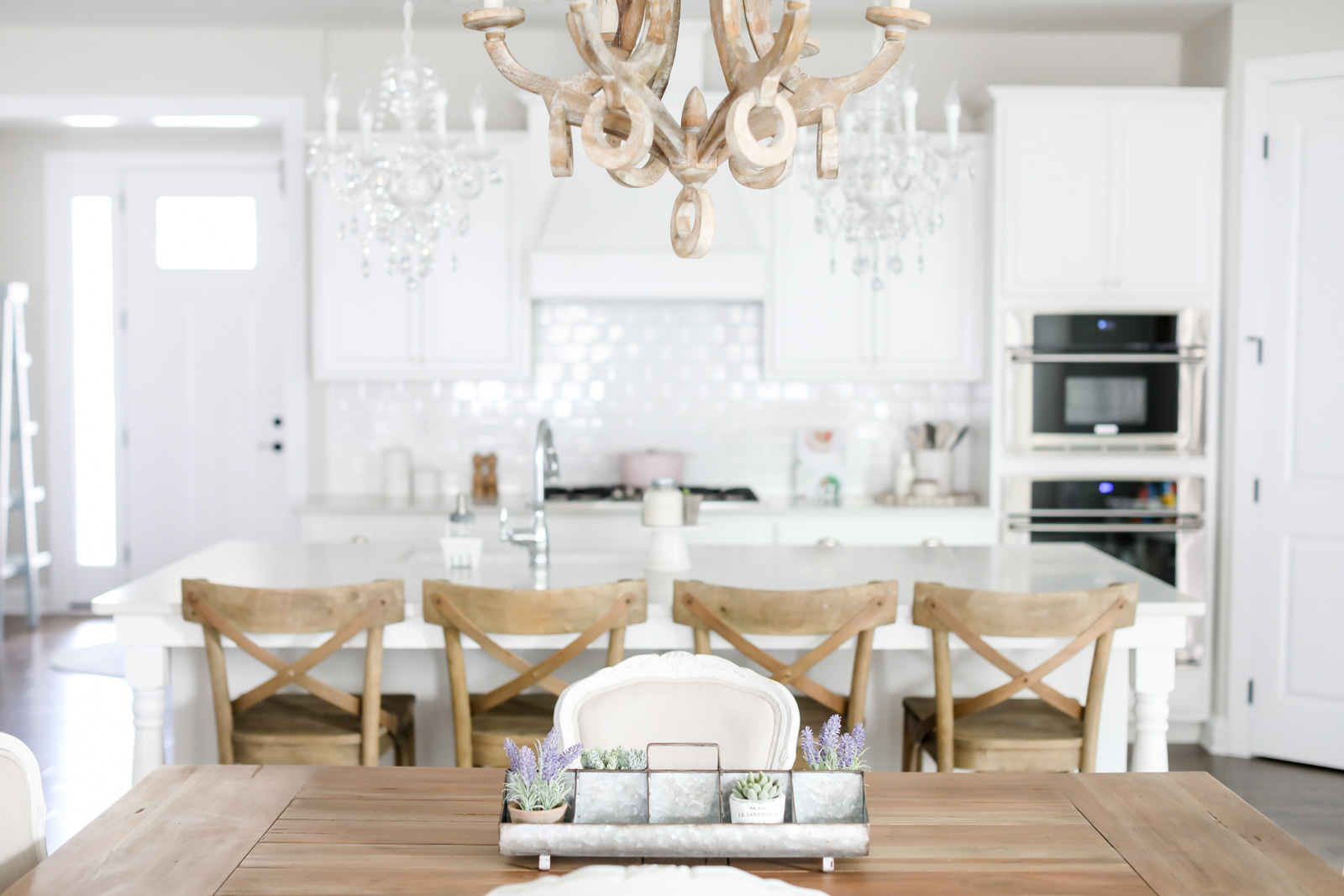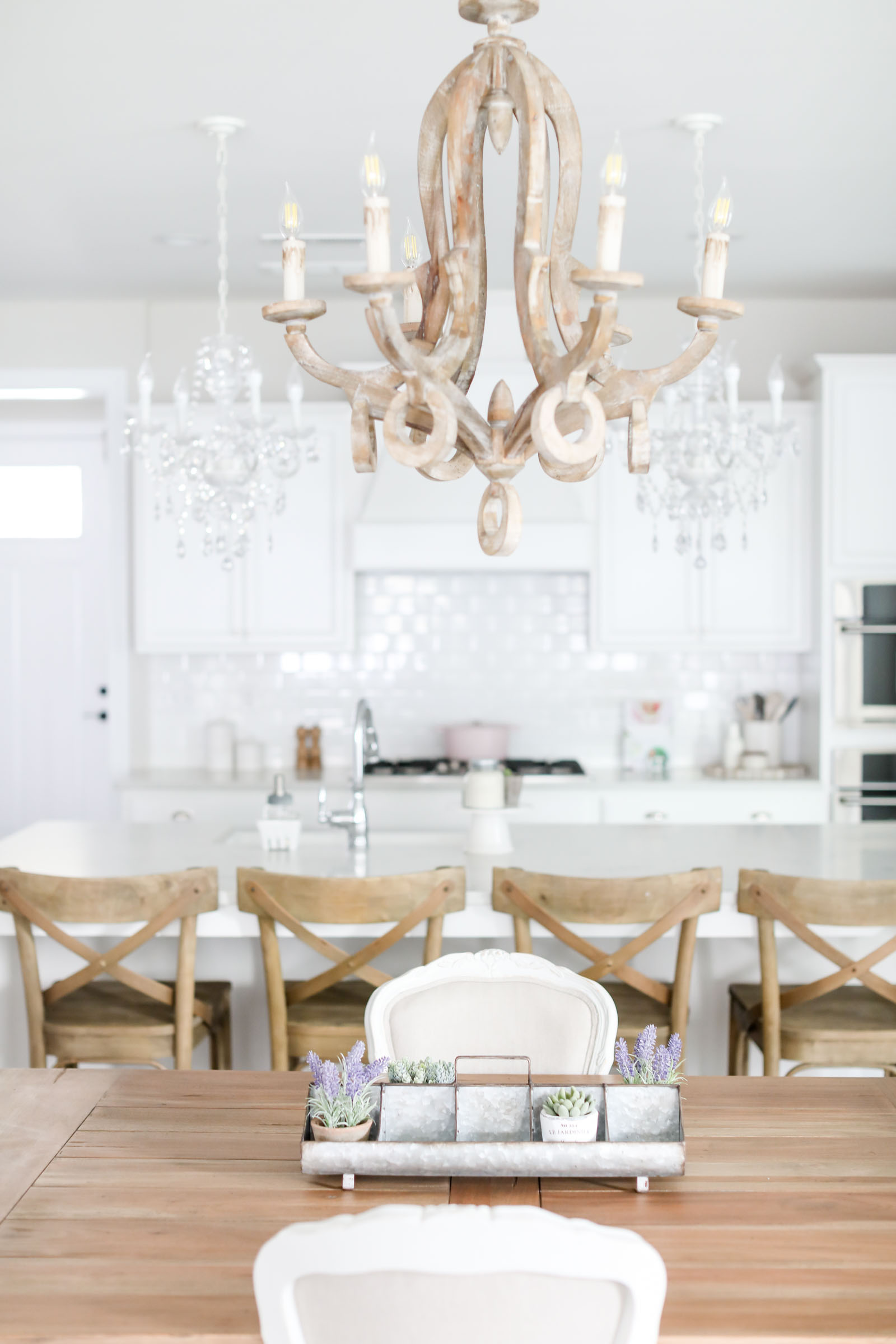 Picking Your Colors
I love using Pinterest for color palettes! This helps when you are out and about picking things for your space. I bring my color options usually on my phone to remind myself what color pieces I am looking for! That makes sure everything ties together. I pulled the lavender purple from my dining room into my kitchen with these blooms below. I change it up every once in awhile but always make sure that the colors flow from room to room!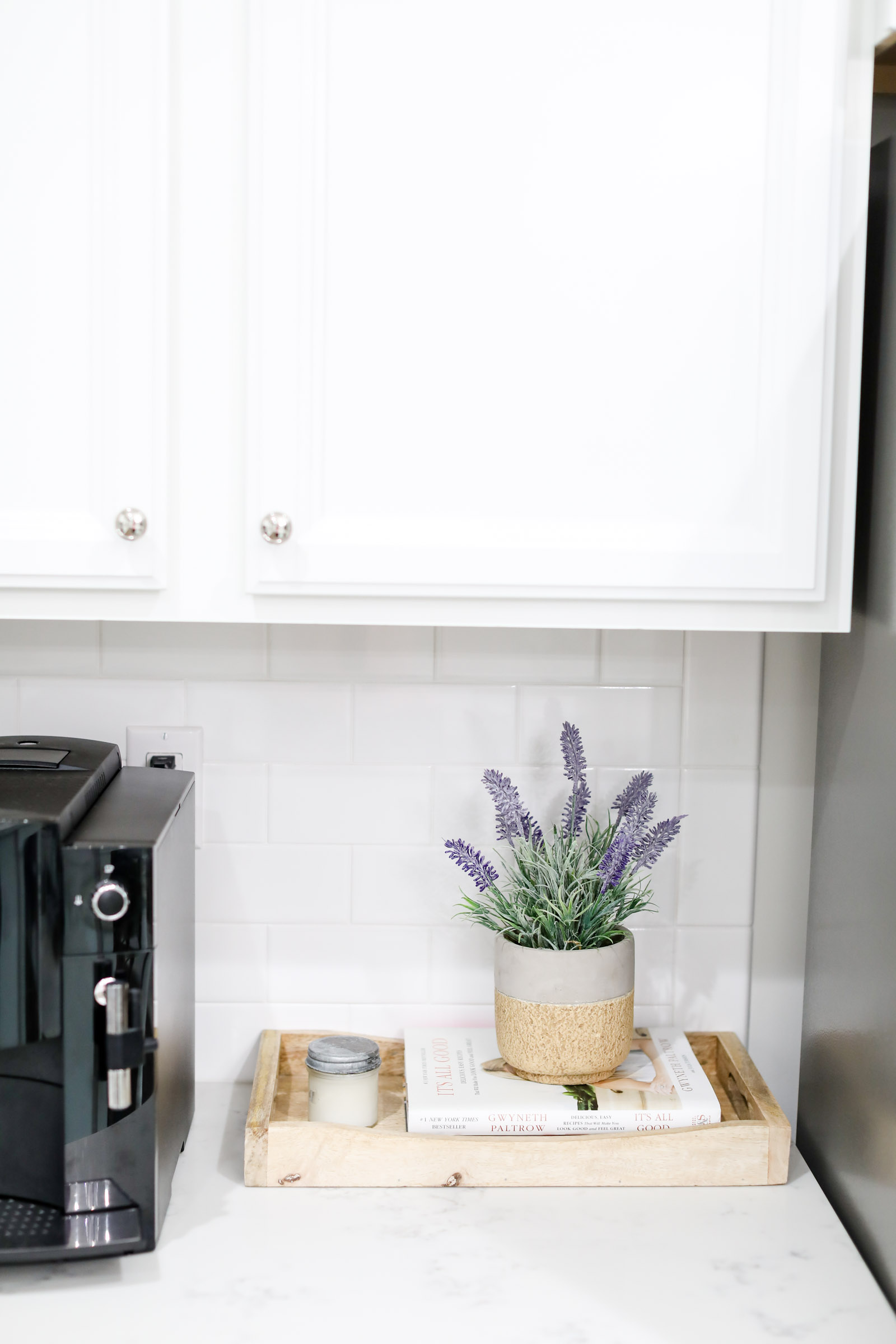 The farm girl herself, Joanna Gaines, has an amazing line of paint colors now that are great for inspiration! My two favorite palettes are below! Check them out and happy decorating!