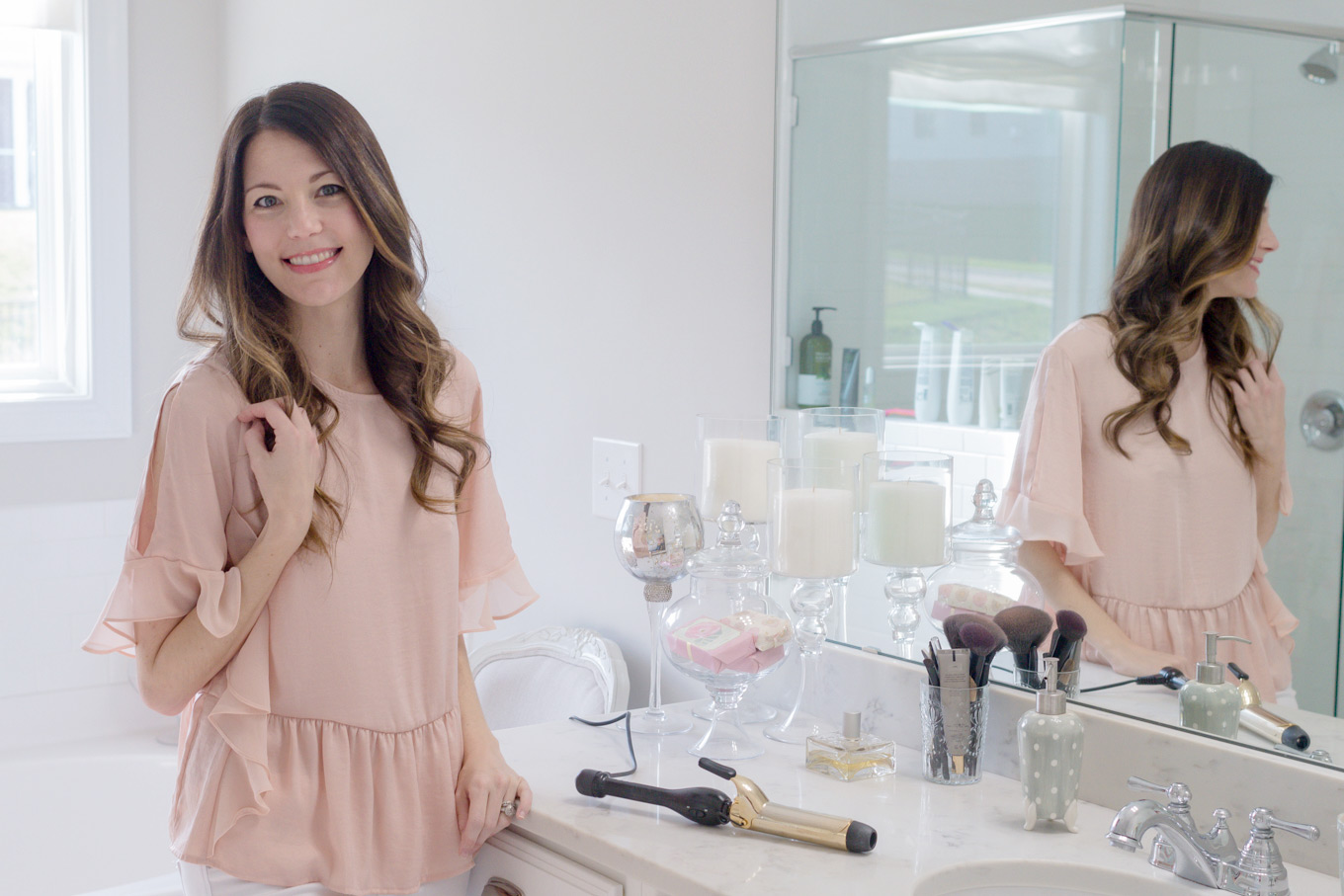 Babies are truly wonderful, aren't they? My 2 little blessings came with lots of snuggles, smiles, and the inevitable, hair loss. This time around, the girl hormones really did a number on my hair so I went to my fav salon for some help! I loved the Olaplex treatment and it did a lot for my dryness from coloring it and the lack of shine from babies and exhaustion. It is a process to keep up with so I did a little research on some hair primers that would help slow down the damage going on with my hair.
Small disclaimer, since shooting for and writing this post, I did order a small trial kit from Kerastase and I am excited to compare it to what I have found! Anyways, back to what I LOVE.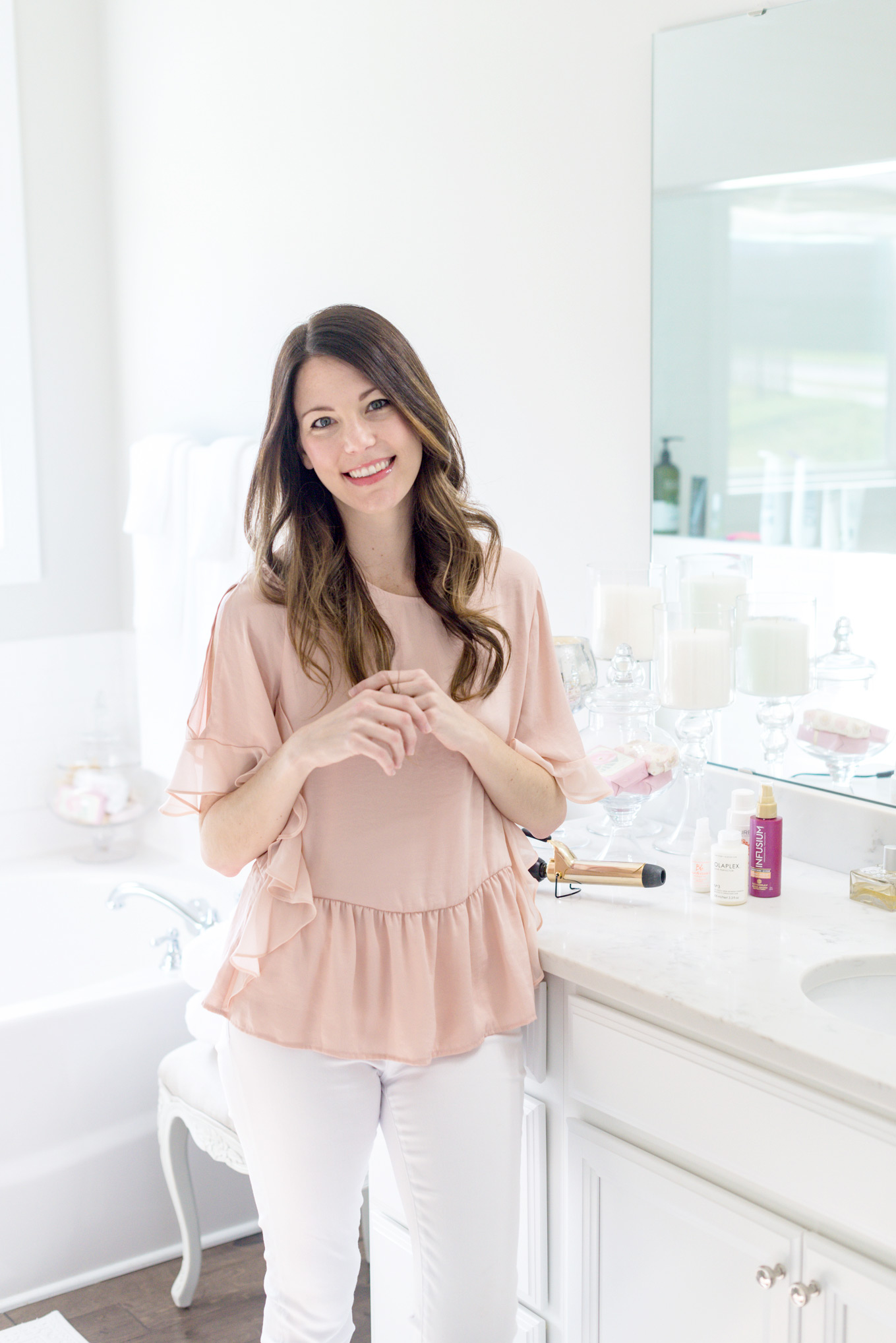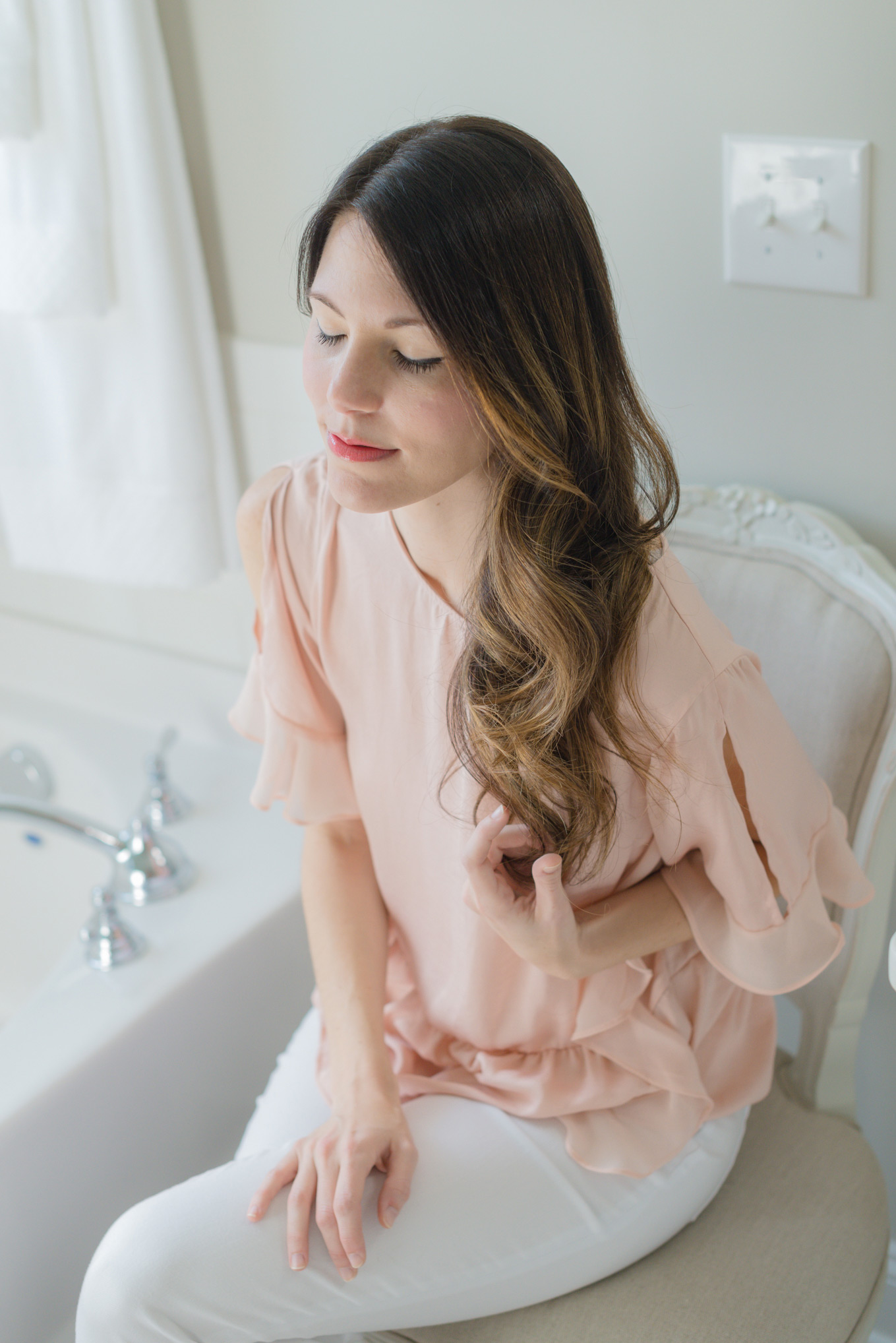 First up, primer. It's a must! These two have been so helpful for me! Right after the shower, I spray the Bumble and Bumble's Invisible Oil Primer Bumble and Bumble's Invisible Oil Primer
on mostly my ends and then prime my hair with the Infusium Repair & Renew Smoothing Serum Infusium Repair & Renew Smoothing Serum
. Another serum that I have loved is also by Infusium, The Miracle Therapy Infusium 23 Miracle Therapy Leave-In Treatment Serum. Both of these have allowed my hair to dry naturally without looking like a total hot mess express. The added benefit of no more frizz saved me from being a slave to my blow dryer!
If you're struggling with the dry ends or breakage, treat yourself once a week to the Olaplex treatment! There are 3 stages but the No 3 is my favorite! Olaplex Hair Perfector Repairing Treatment
It goes a long way and is like a face mask for your hair! And let's be honest, what is better than an at home facial, hair mask, and a glass of wine?!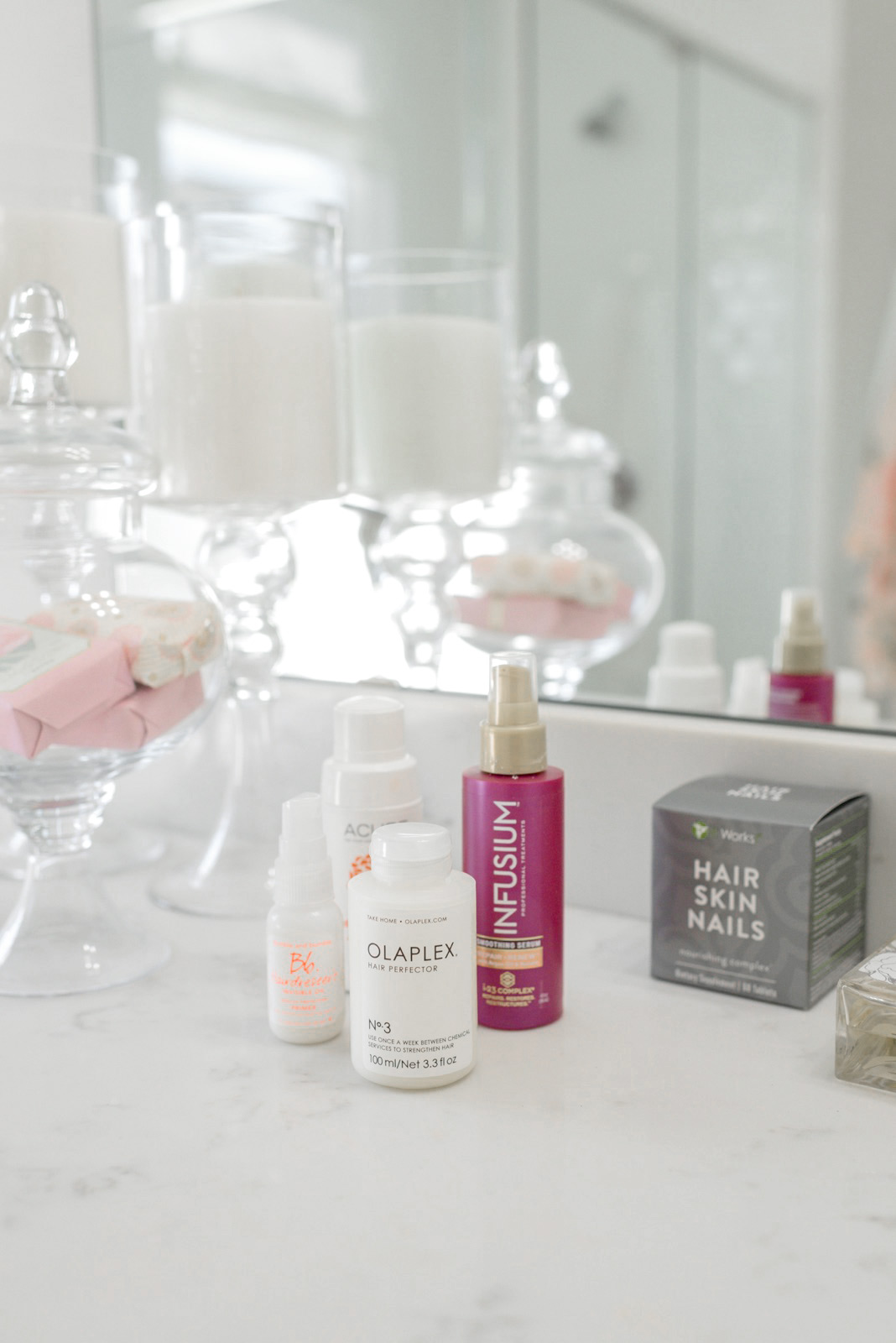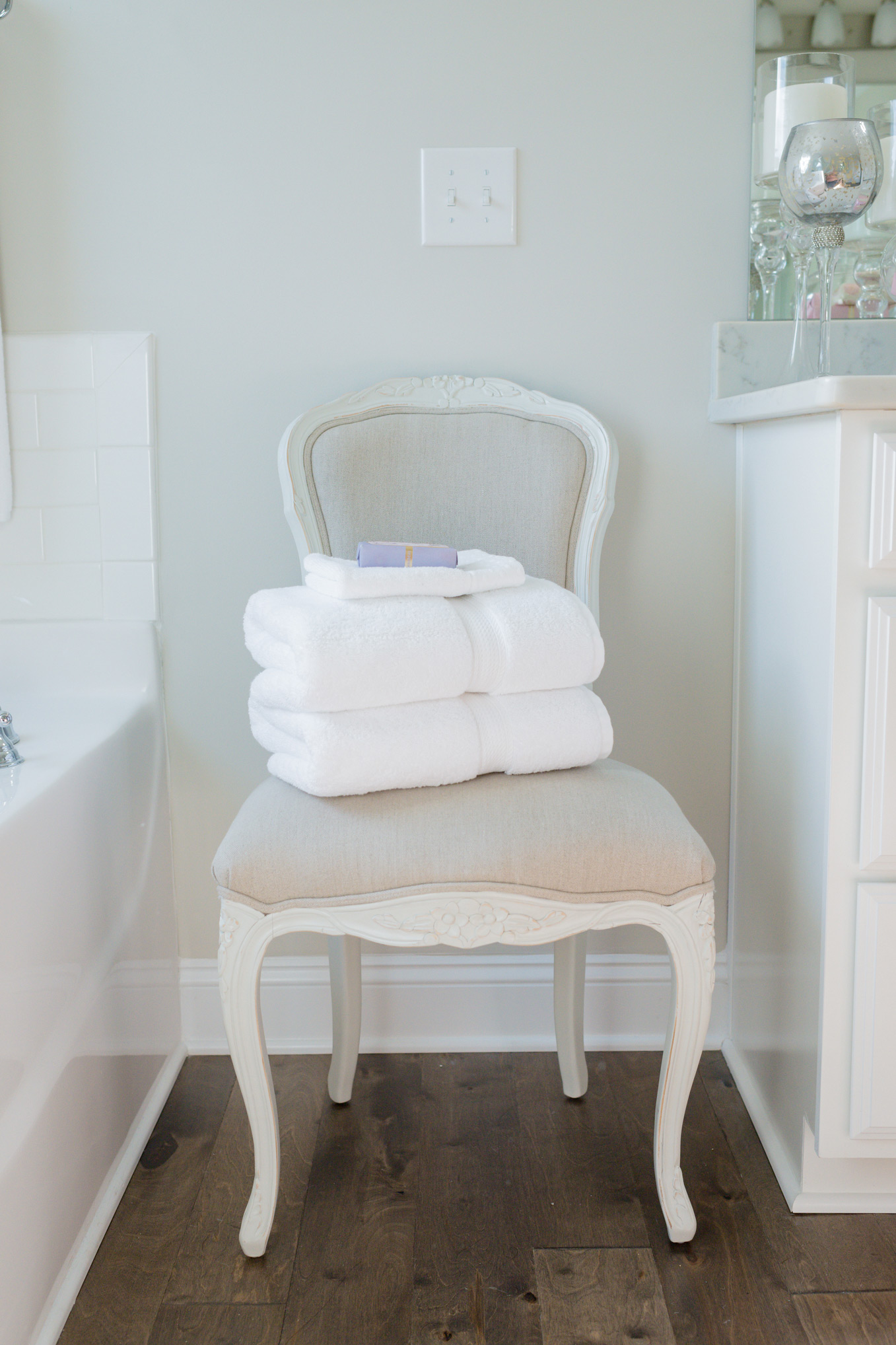 PS. I was chatting with my neighbor who owns a local spa and salon about hair care and getting her expertise. Her hubby is a Sales Rep for L'Oreal and also dished out about what products he recommends. She added that one of the best things for keeping your hair healthy is a great blow dryer! Nano Technology is key so if you are like me and ready to try it all, I will be getting a new blow dryer next!
Here's what I have my eye on… BaBylissPRO Nano Titanium Dryer