This past weekend was all about family and rest, just what I needed! After a night in on Friday and a couple sleepless babies, we caught up on rest and were ready to make the weekend great! With Nordstrom's biggest sale of the year ending on Sunday, we made one last run through their amazing mark downs! At the moment, my closet floor is a complete mess of pretty new things scattered across the floor! More on the new additions later this week!
THE BIG 6 MONTHS!
Ryann Whitney turned 6 months recently and I wanted to re-create a photo we did of Emerson at 6 months old! We had a blast with her and my most favorite stroller, our Inglesina Pram. This shot is definitely wall worthy material! I can never get enough of her in that flower crown! One of the best accessories we have for her! This amazing Etsy shop made matching ones for me and Ryann! You can message her for details!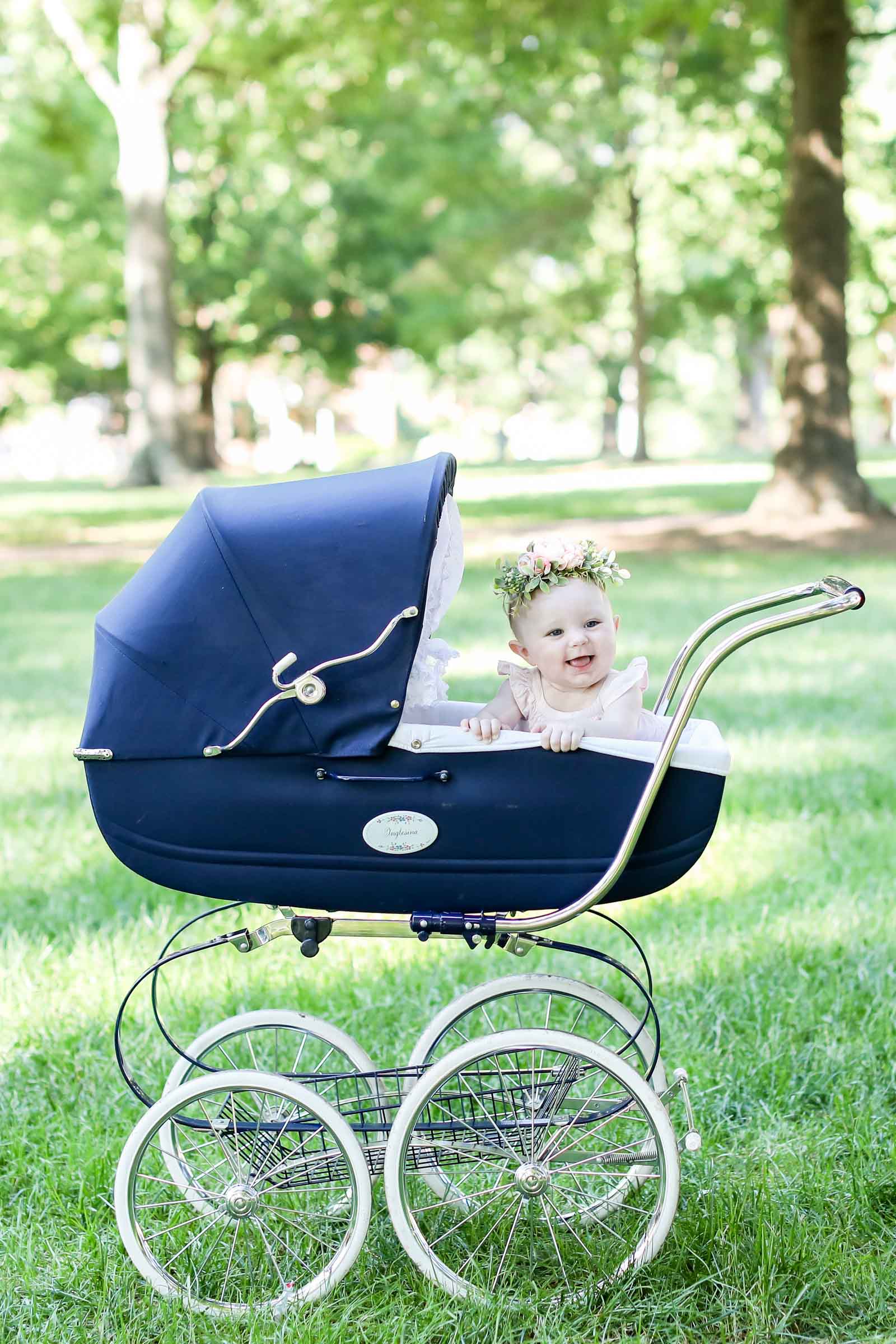 WEEKEND STYLES
My sweet little girl wasn't the only girl dressed up this weekend! My new favorite dress makes another appearance and I couldn't help but wear bright blues against the clear skies! Although I do love my heels, I found these gorgeous blush and gold flats that I now can't stop wearing! Perfect for Summer!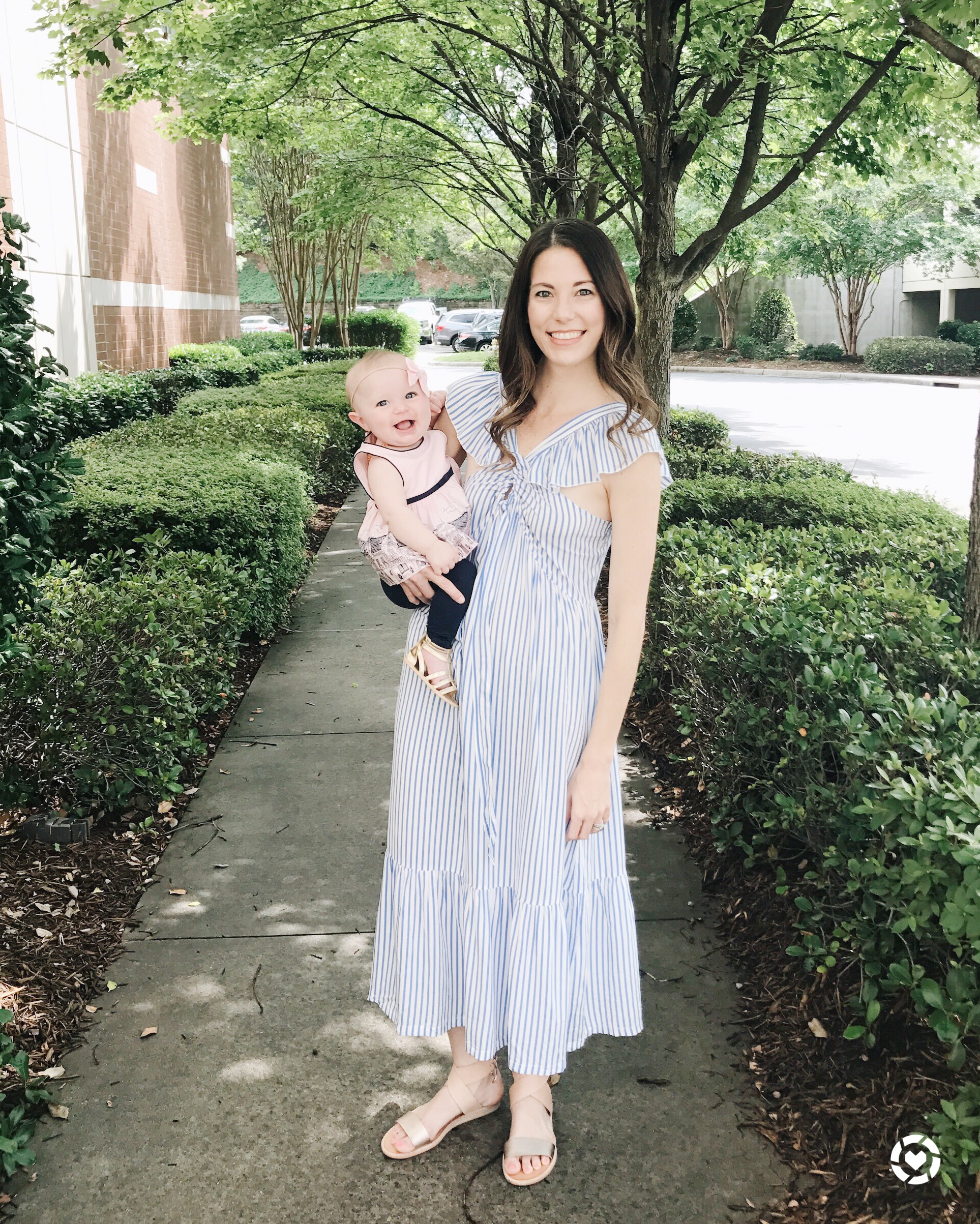 SHOP MY OUTFITS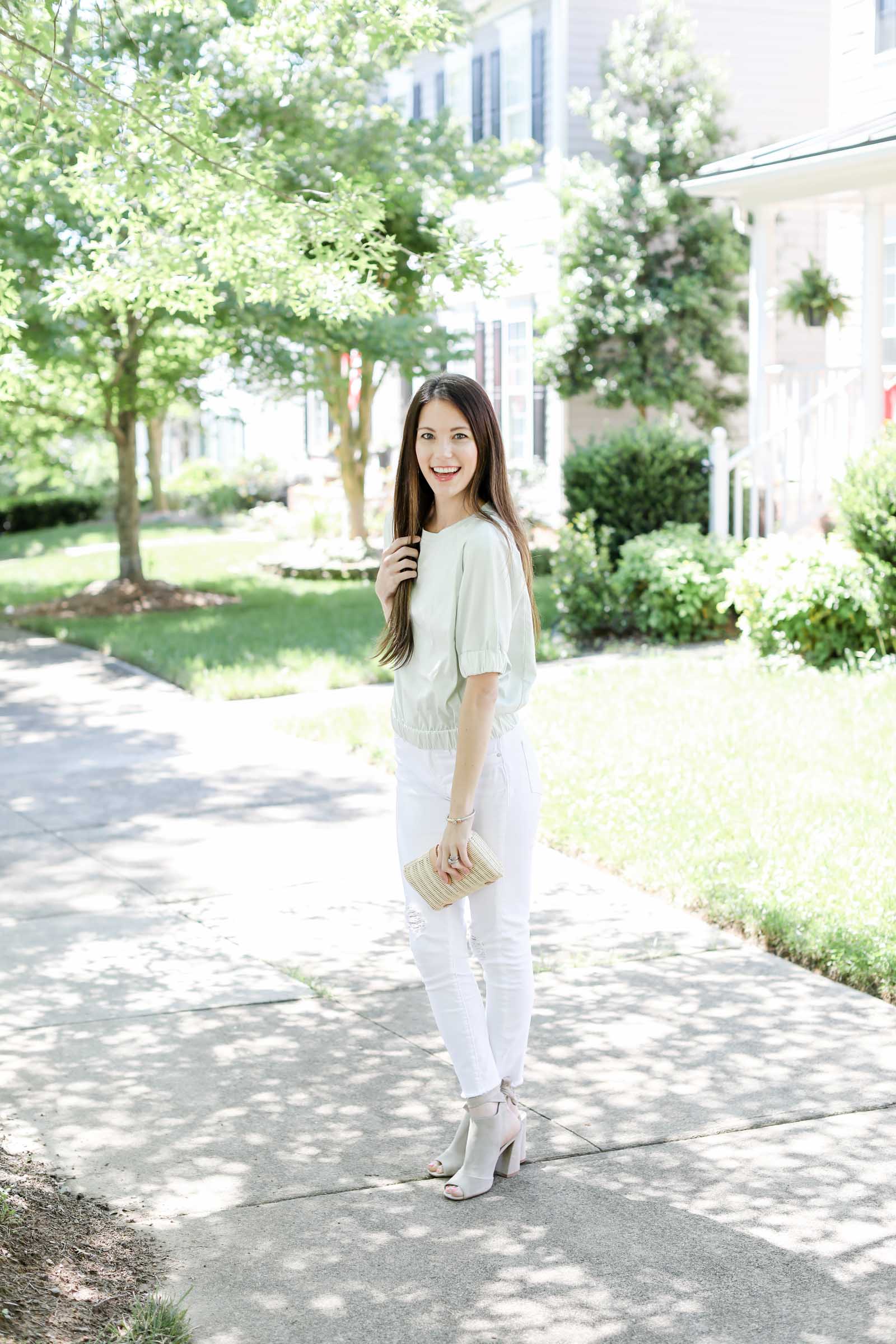 Our neighborhood has the most beautiful garden district! Every day I talk about covering our yard with peony plants but then I am reminded that I have no green thumb whatsoever. Haha! I have a lot to learn and then I am replacing all the grass with peonies!
When most of my days (and nights) are spent with babies in toe, I have to be comfortable! On the days I get to spend a few minutes getting ready, I have to be baby-ready, too! These white jeans, wedges, and some of my go to tops meet my criteria and I can still feel cute even if I haven't showered for a couple days… sigh… mama life, right? I am such a lover of small clutches too, I can throw them in my big bag and take them into the store quickly! Clutches and small cross body bags are such a great way to complete an outfit!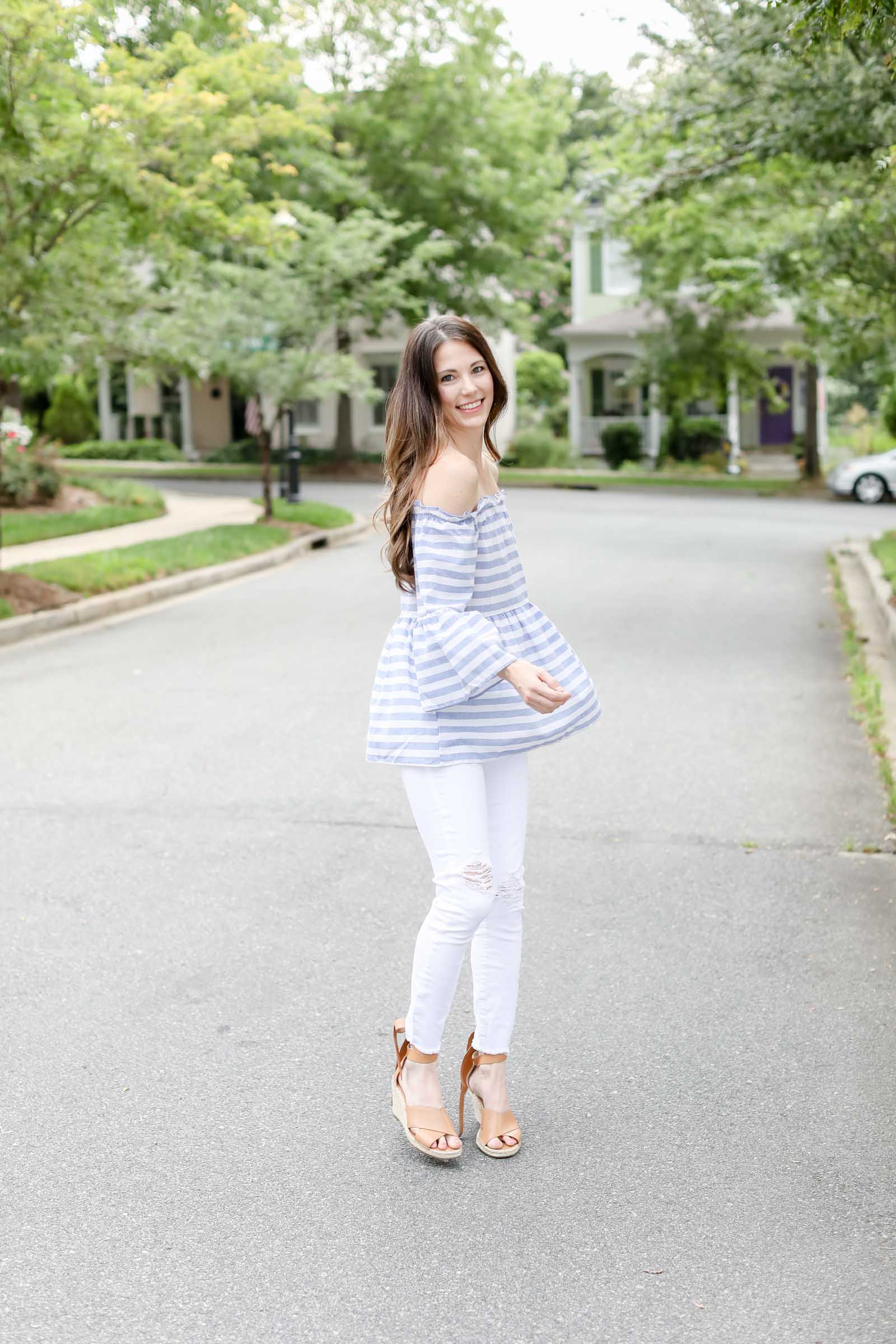 I hope your weekend was wonderful! Thanks for taking a Look Back at ours!