Happy Monday!! Sometimes coming back from the weekend can be tough, right? Luckily, we had a restful and fun weekend and now I am back in the "cloffice" dreaming of our date and fun times with the babies! After staying in Friday night, we thoroughly enjoyed Saturday and the gorgeous weather! I was so excited to wear my new coral top from Nordstrom and now I love it even more! I paired it with my favorite (mom friendly) white jeans that are so comfortable with the perfect amount of distressing at the knee! They are top sellers right now at Nordstrom and I can see why! At $59, you really can't beat them and I find myself wearing them for casual events and even more dressy date nights! If you like more and less distressing, there are so mnay great options HERE! 

OUTFIT DETAILS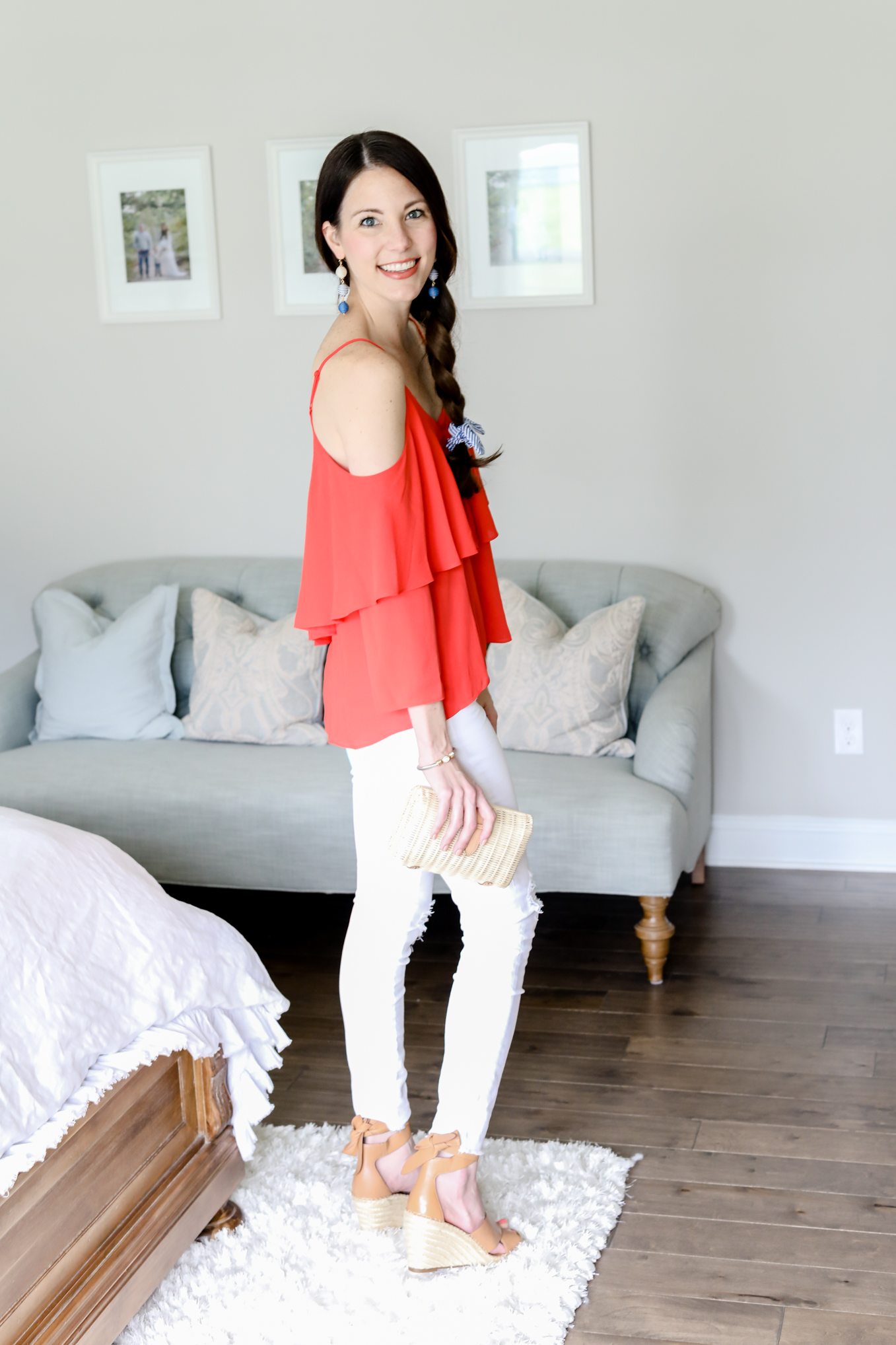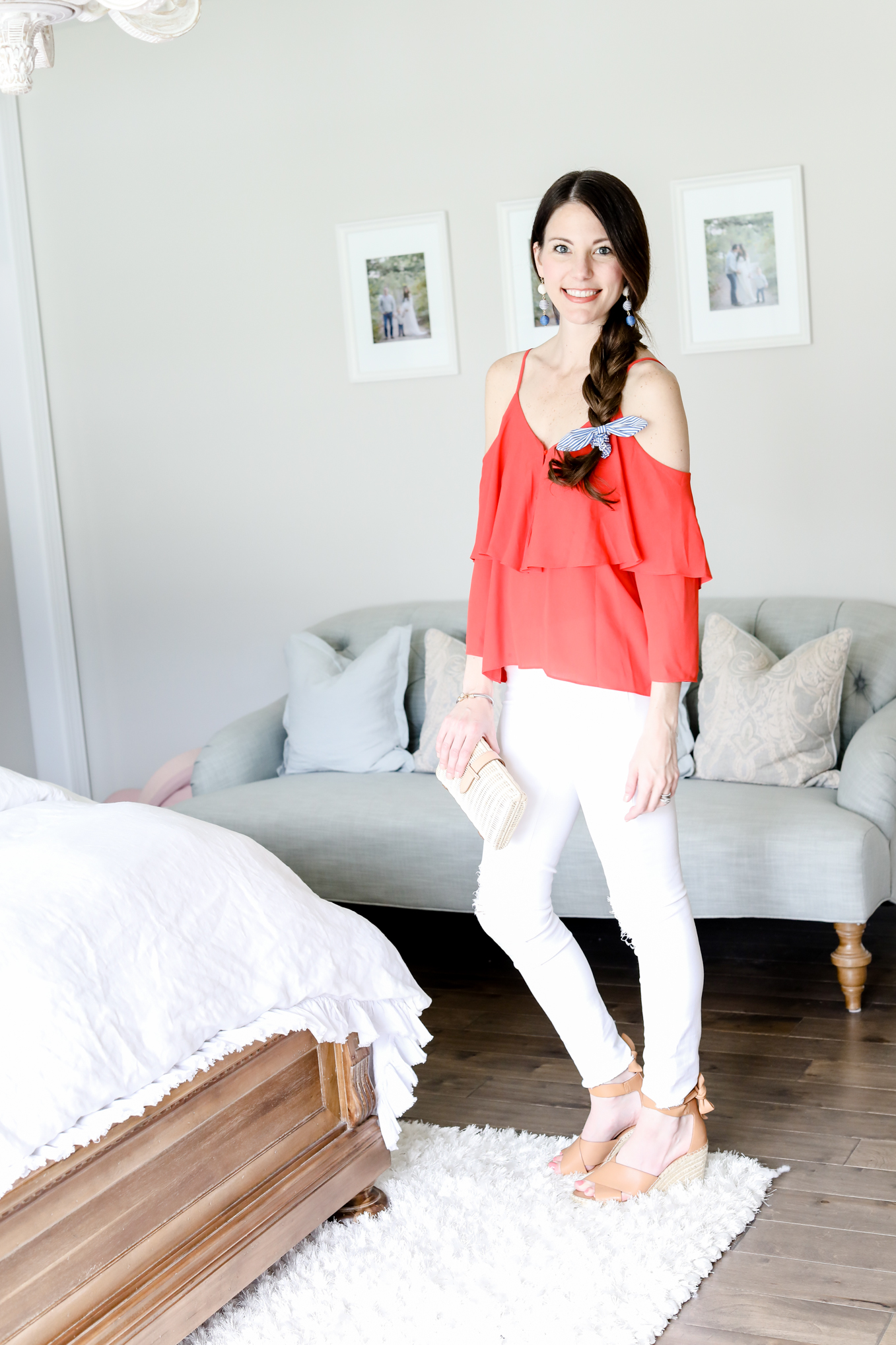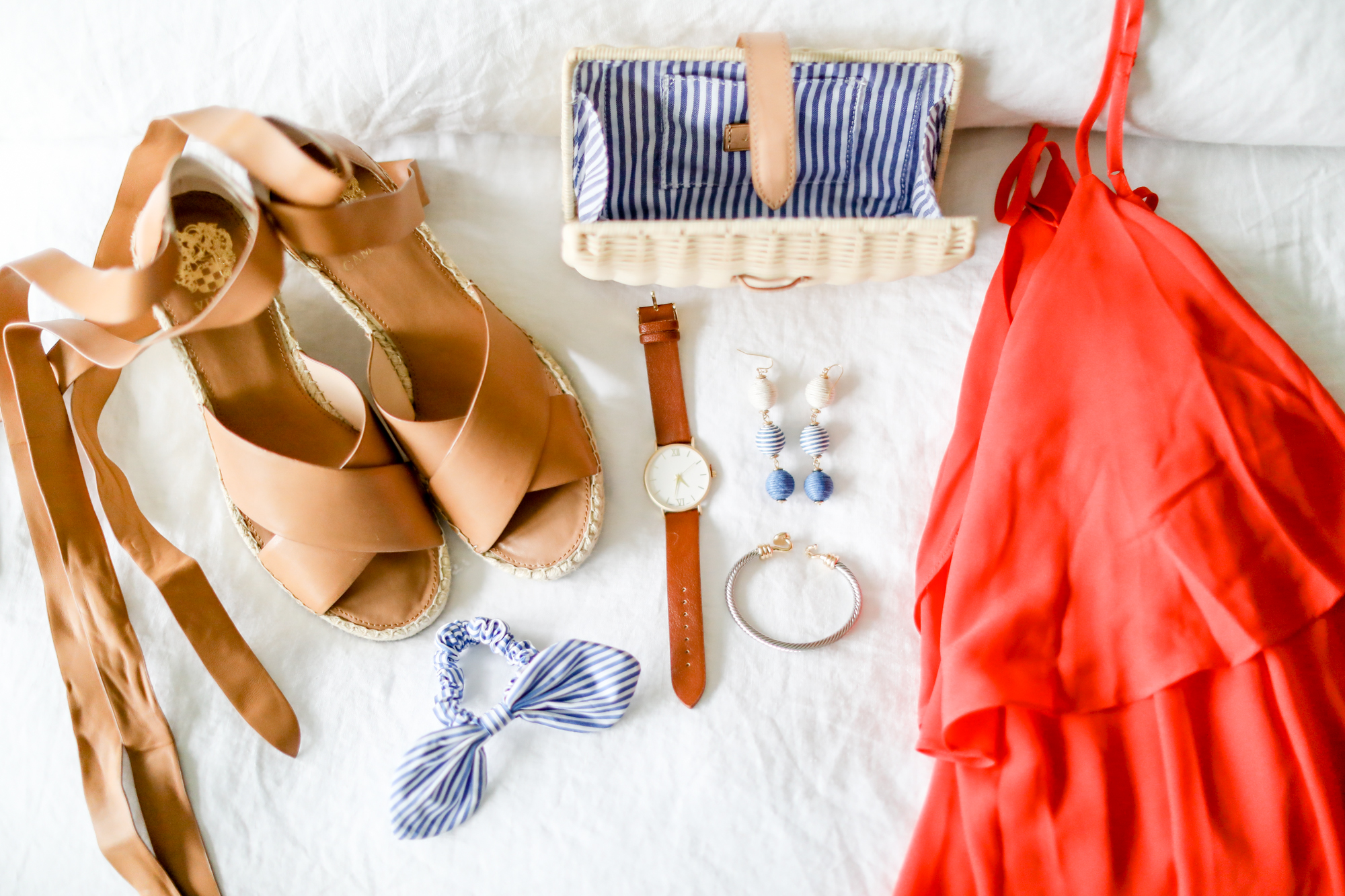 J.Crew
has adorable new arrivals and this
clutch
didn't leave my hand this weekend! The
stripe bow hair tie
was also too cute to pass up! I couldn't resist them when I knew I had the perfect earrings to go with them! I am definitely on a blue kick as you can tell! I always manage to find something cute at Charming Charlie's and their new Austin Earrings are to die for! You can see all the colors
here
and I want them all! They are lightweight and there is a color for every outfit! Of course, I also picked up the
blush ones
! The small ones are $12 and the bigger size are $12! Amazing!
Ya'll know how much I love Vince Camuto and his adorable yet comfortable shoes! When I saw these, there was no saying no! Haha! They tie in the perfect bow at my heel and I am so excited about wearing them more! They are $98 right now at Nordstrom and fit true to size!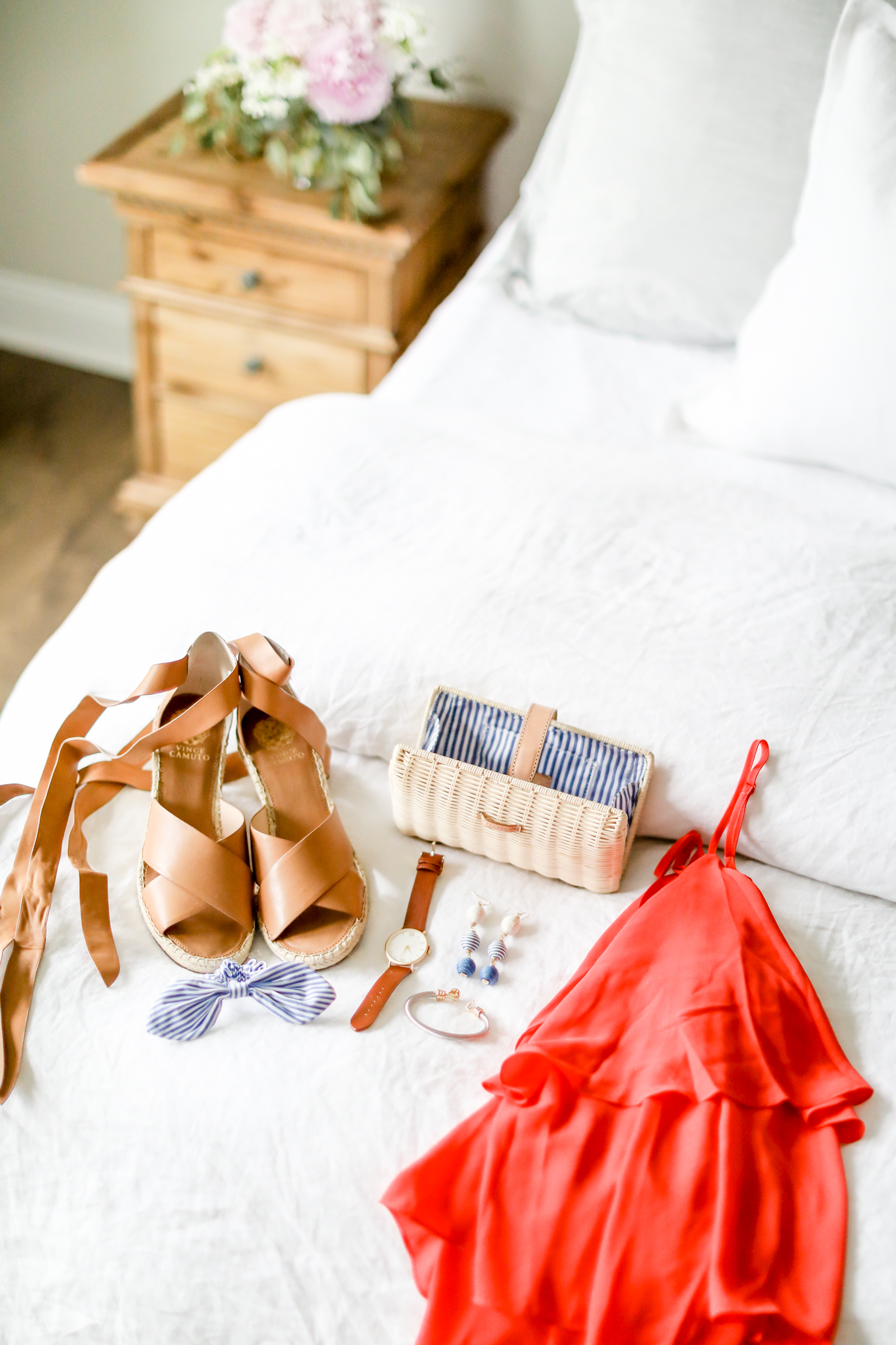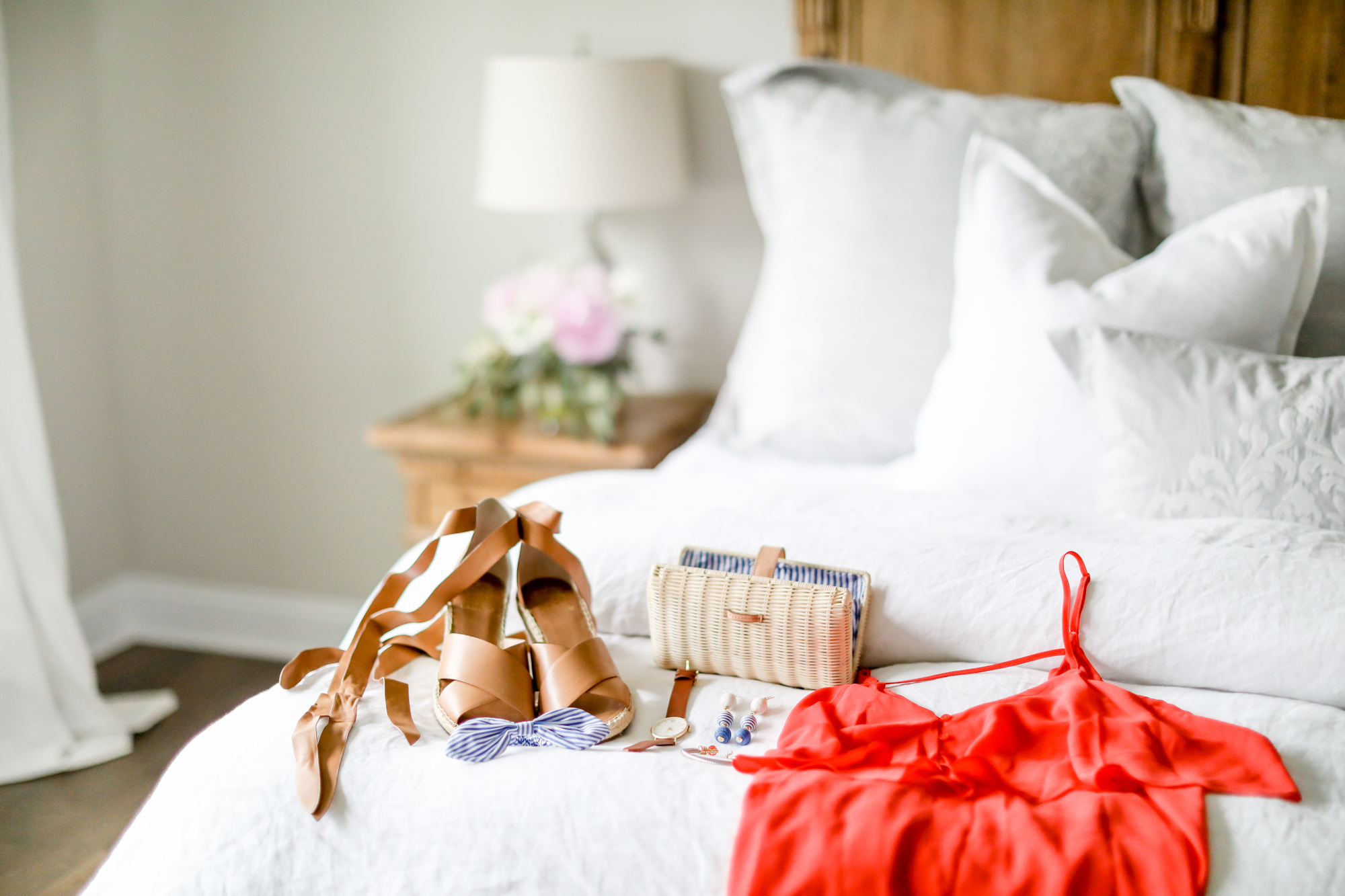 This little cutie and her brother had a babysitter for a bit because Everett surprised me with a date night! There truly isn't a better feeling than when you're about to fold laundry and your hubby says, "You have 20 minutes to get ready, we are going on a date!" I was so excited to run out the door and have some dinner and wine outside with my love! By the looks of her face, I think Ryann Whitney was ok with us leaving as long as she had her unicorn! For those asking, this most cozy little unicorn can be found here and she LOVES it!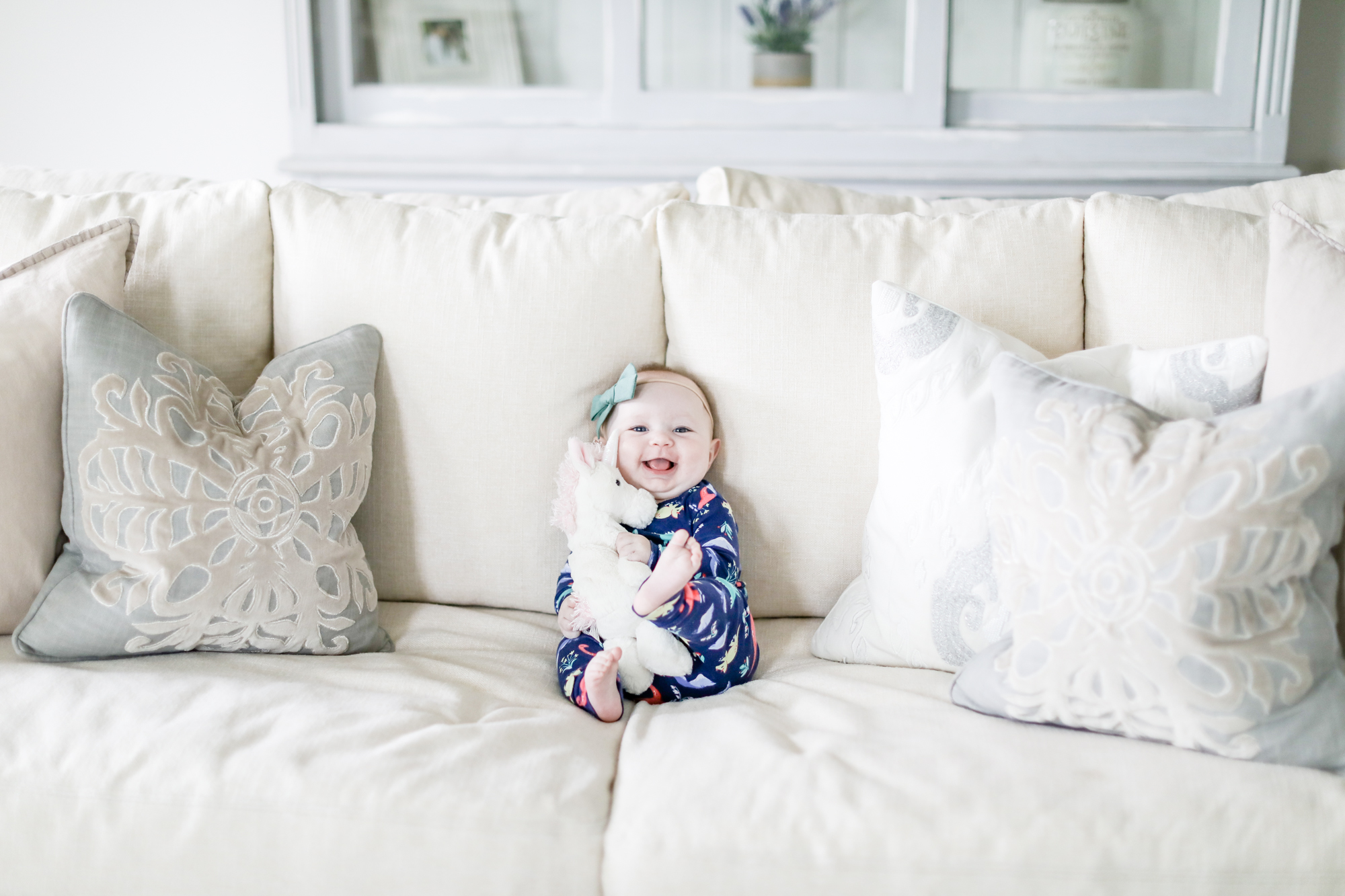 Now for the yummy date night! I love time with my other half and we enjoyed our time at one of our favorites spots and even snuck into Target without children after!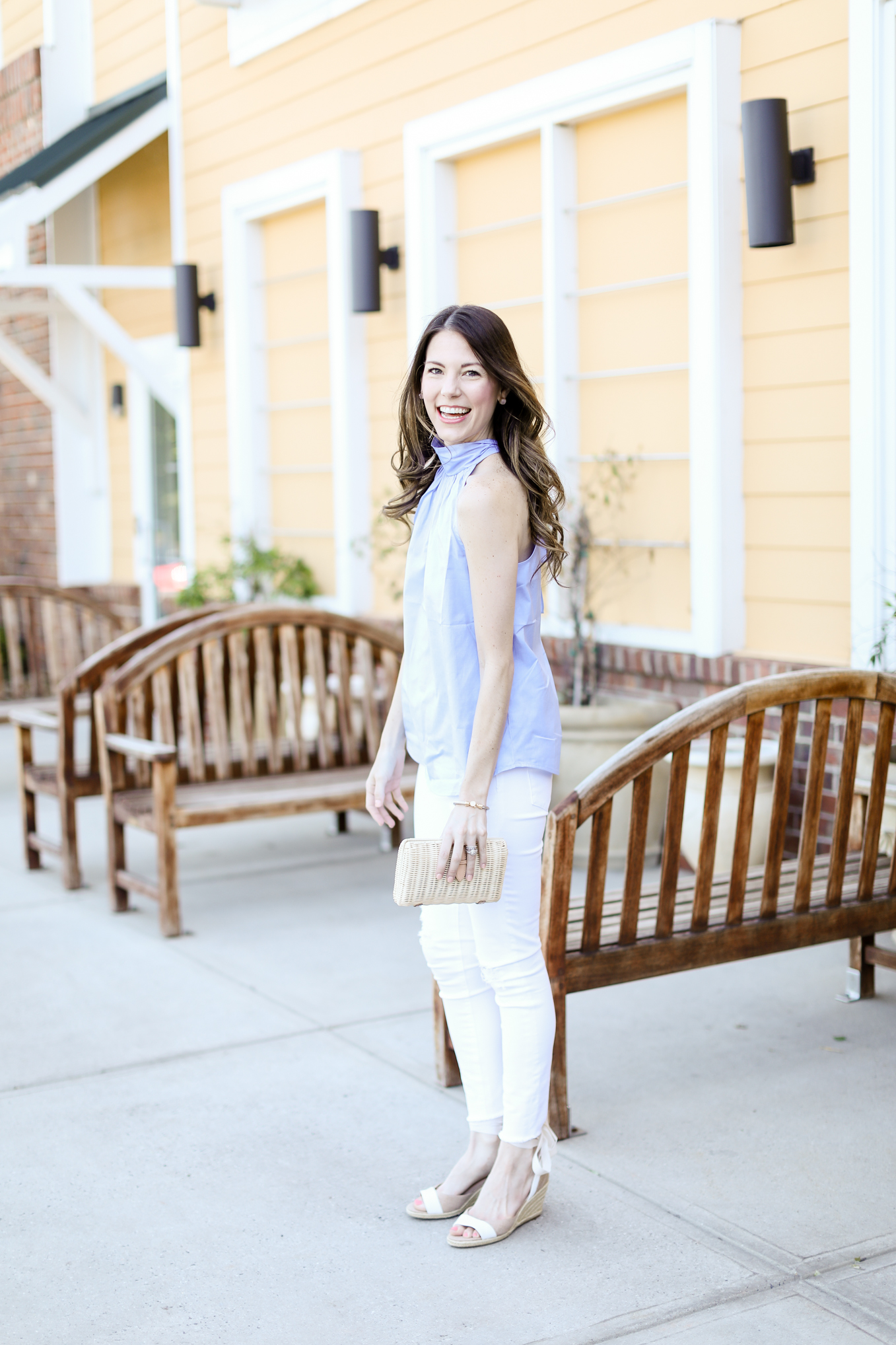 OUTFIT DETAILS

When you combine hubby time, outdoor dining, and wine, there is no option but to have a great time! As you can see, I dressed up my fav white jeans again with another new arrival from J.Crew! Surprise Surprise, it's blue… I see a new habit forming here! This top ties in the back around your neck into an adorable bow and it comes in blue and yellow, perfect colors for Spring and Summer! The high neck is comfortable and so stylish!
Dare I say, I think I found the perfect wedges? I was on the hunt for very versatile white or neutral wedges and I finally found them! You know as a mama, I have to have comfortable, too, and these covered all my must haves! At $78, I couldn't be happier with these! Definitely a close second to my Vince Camuto heels!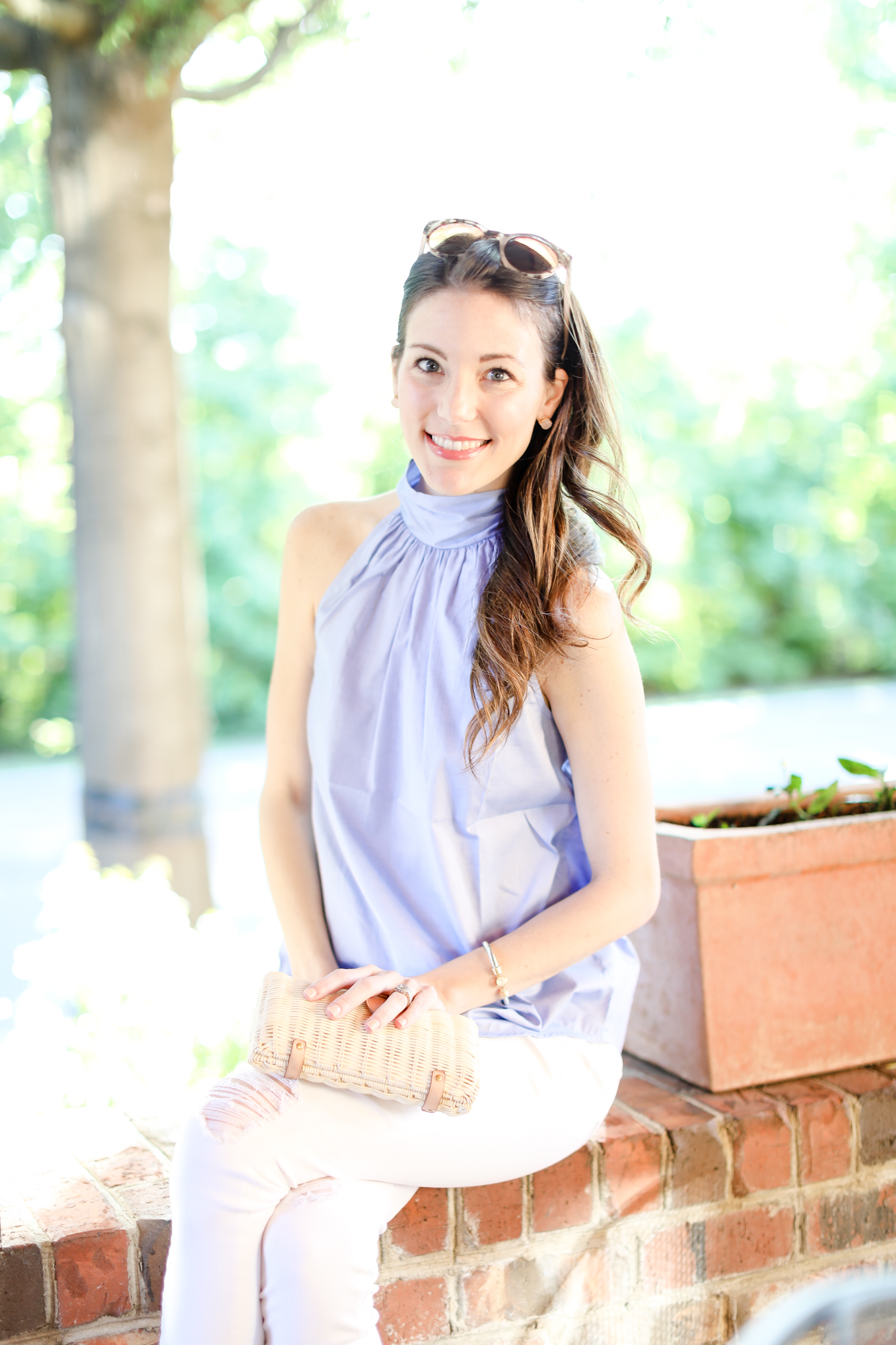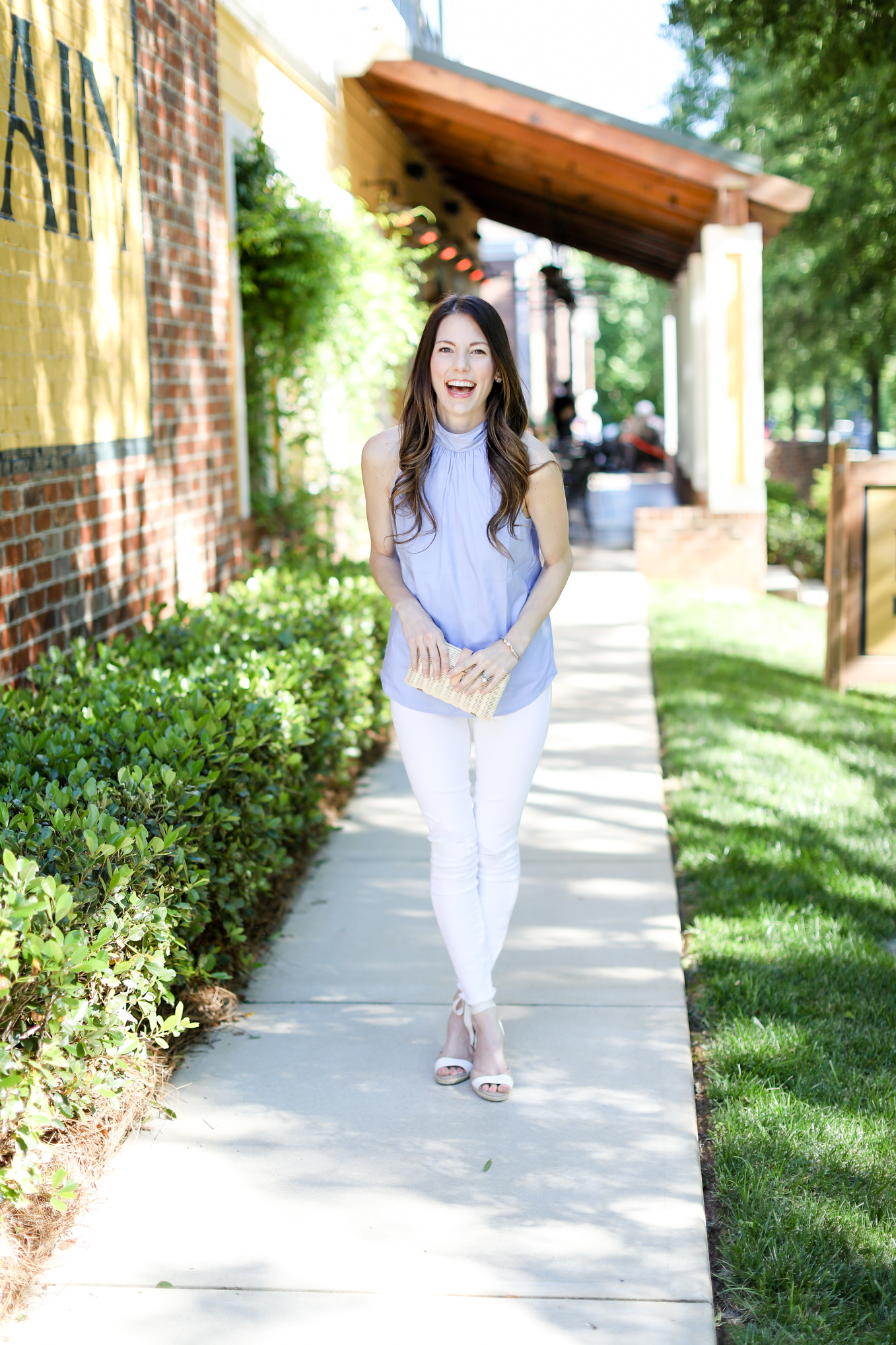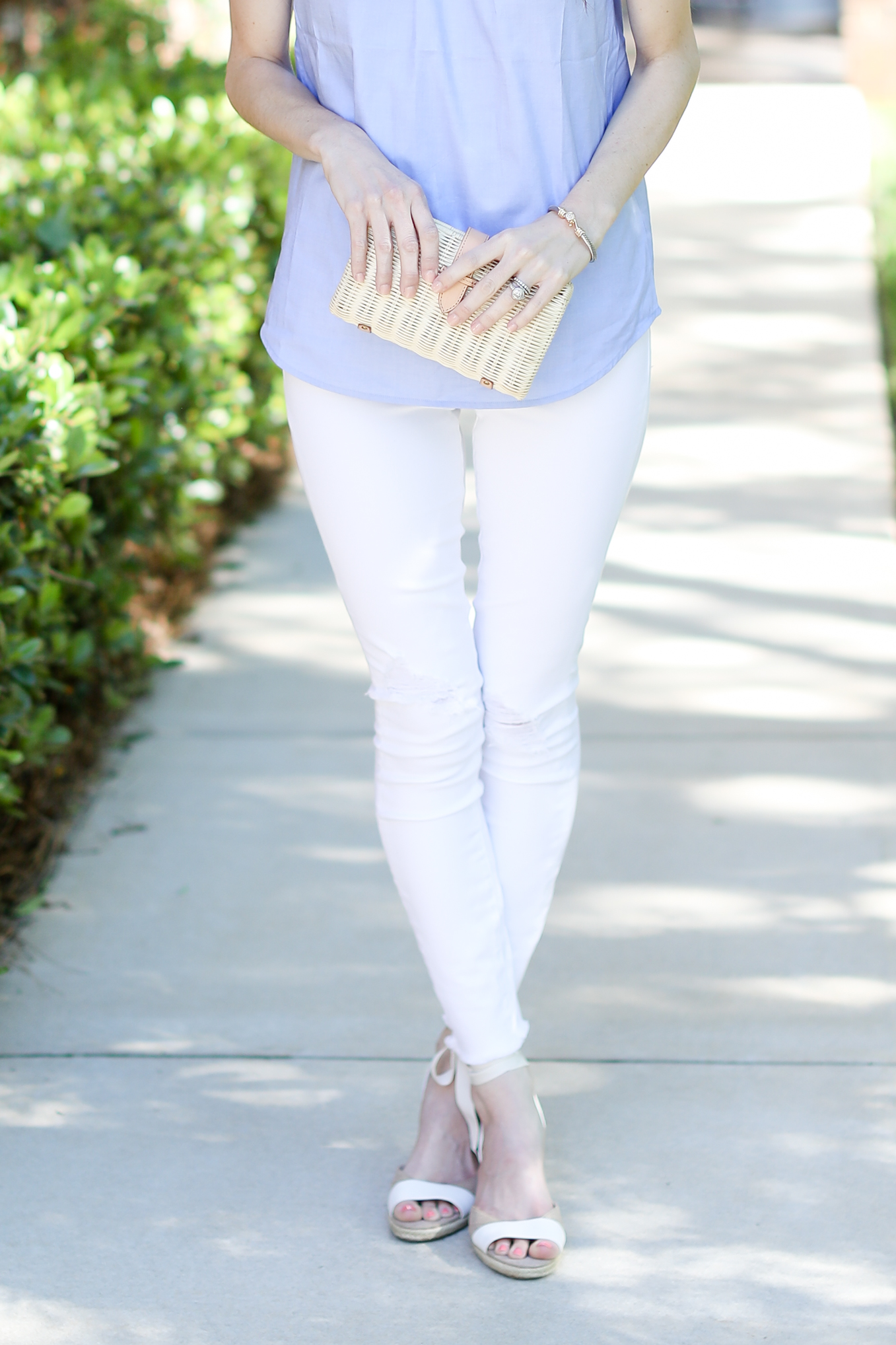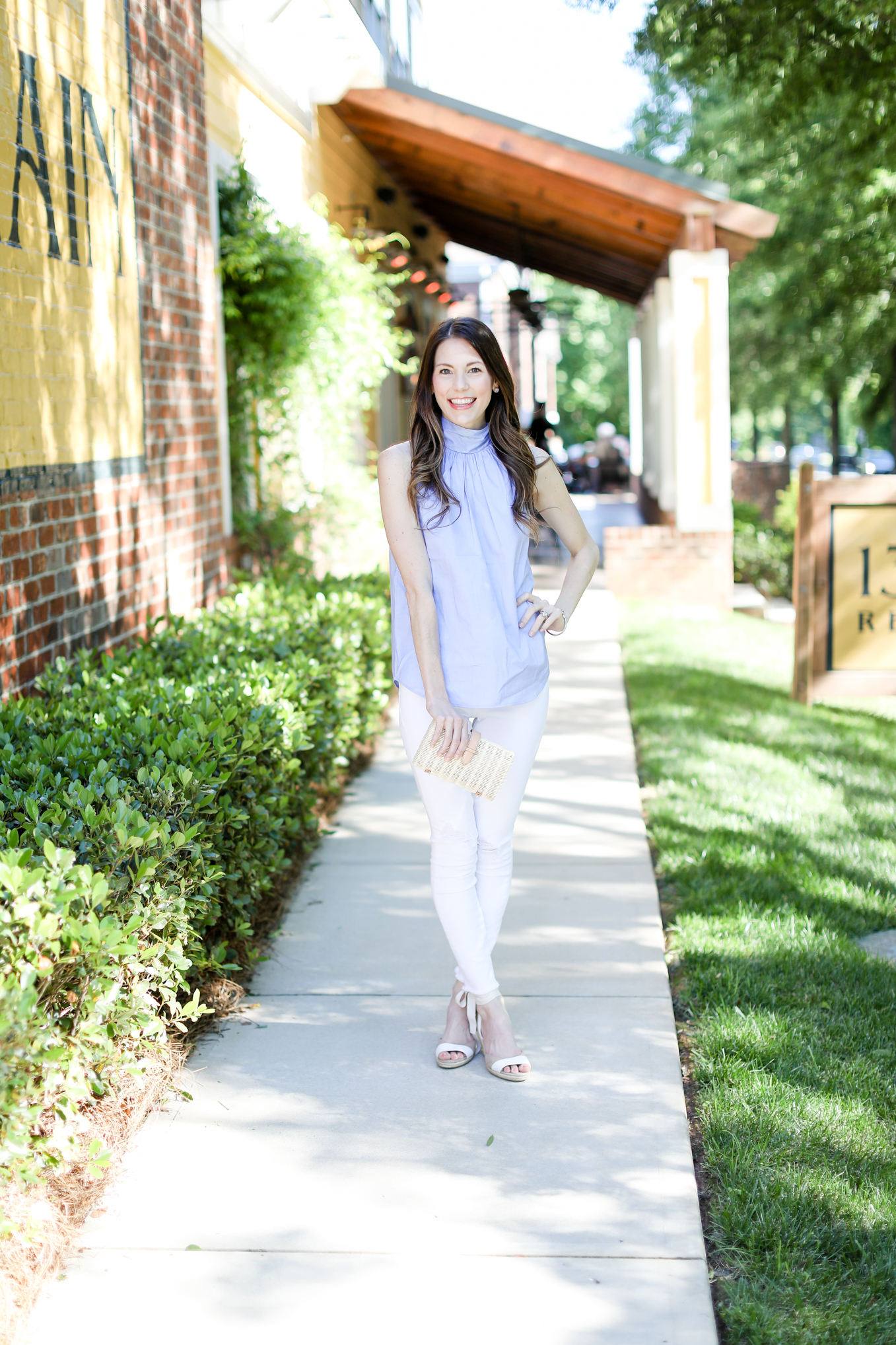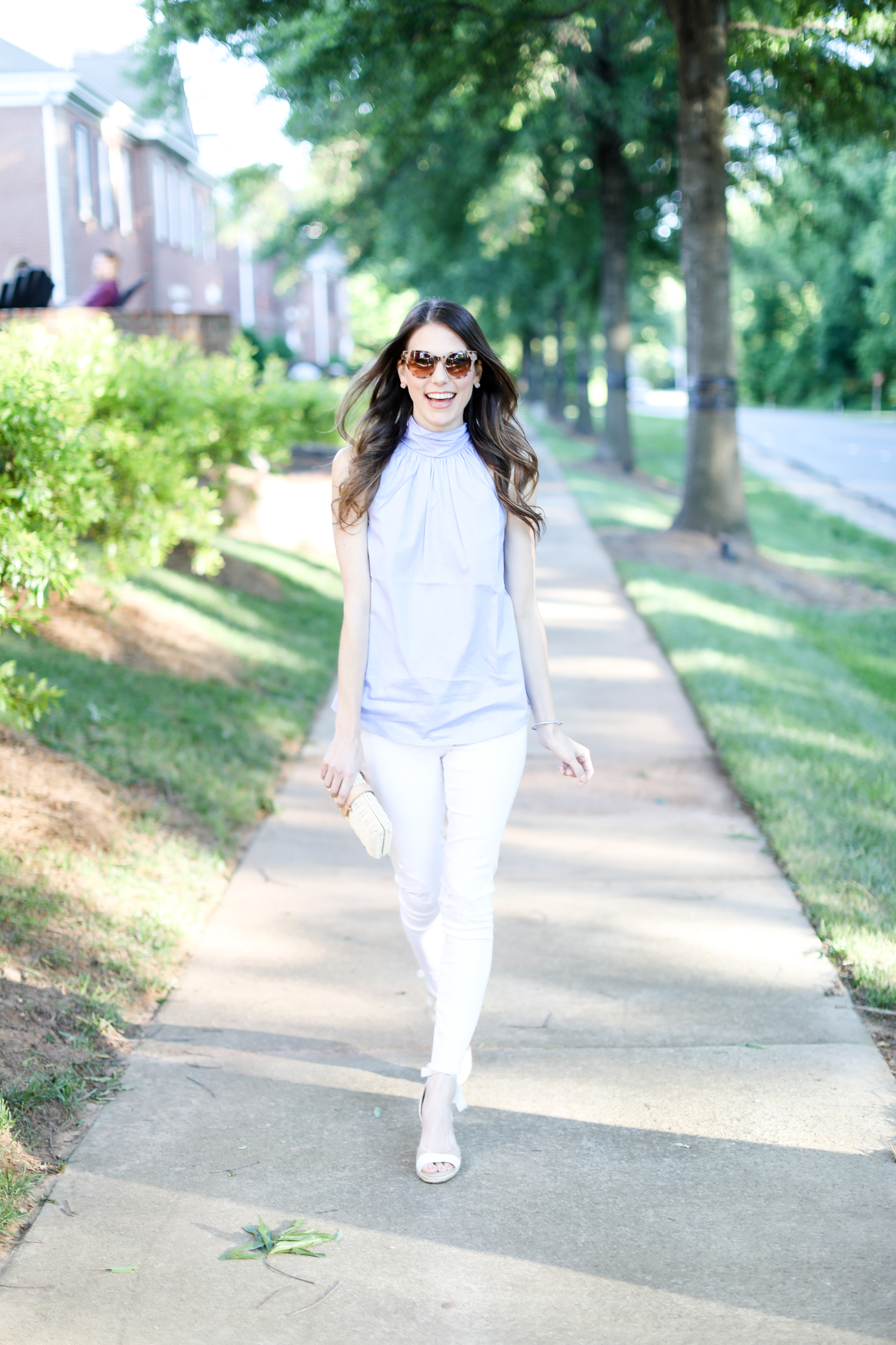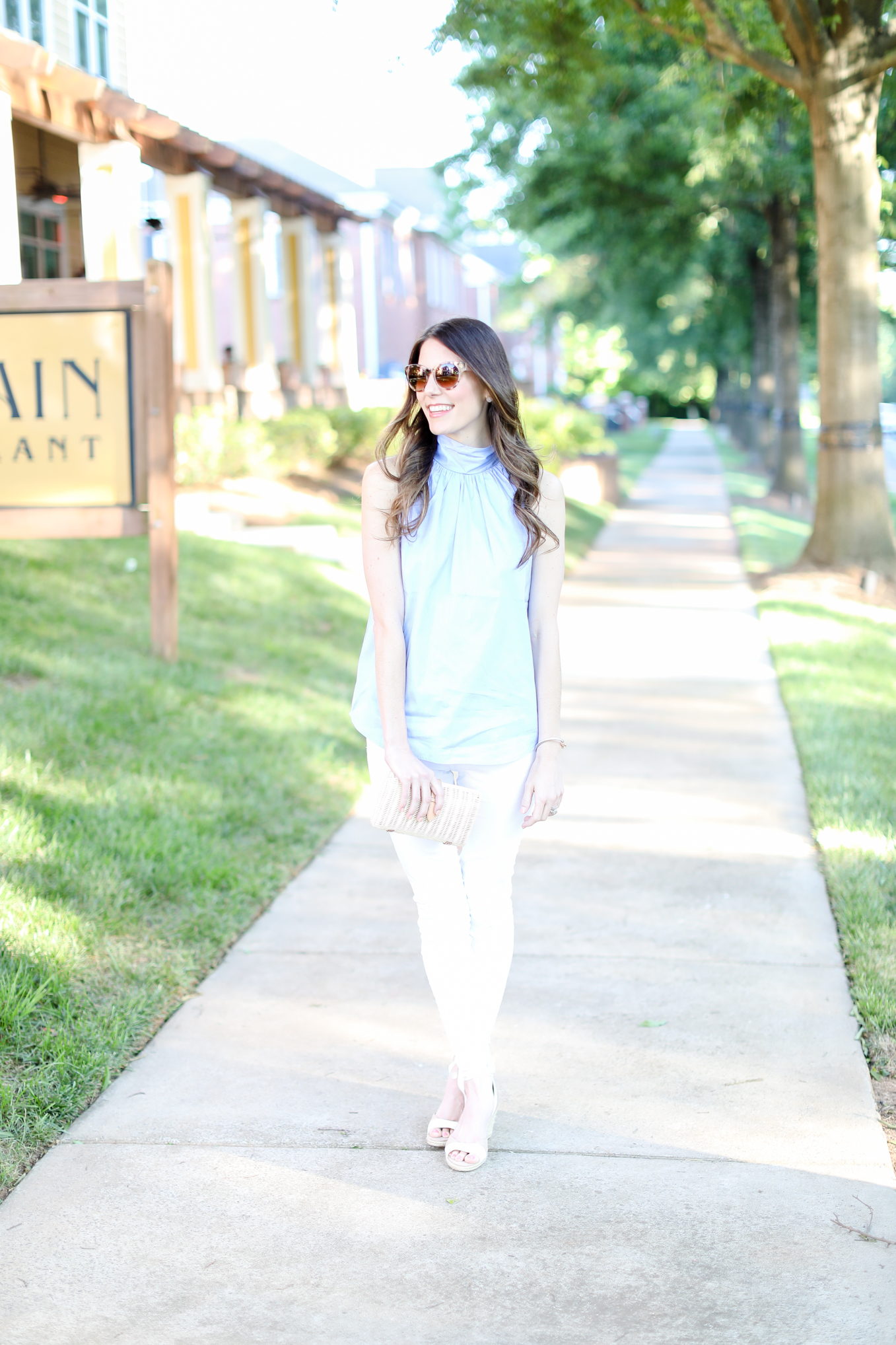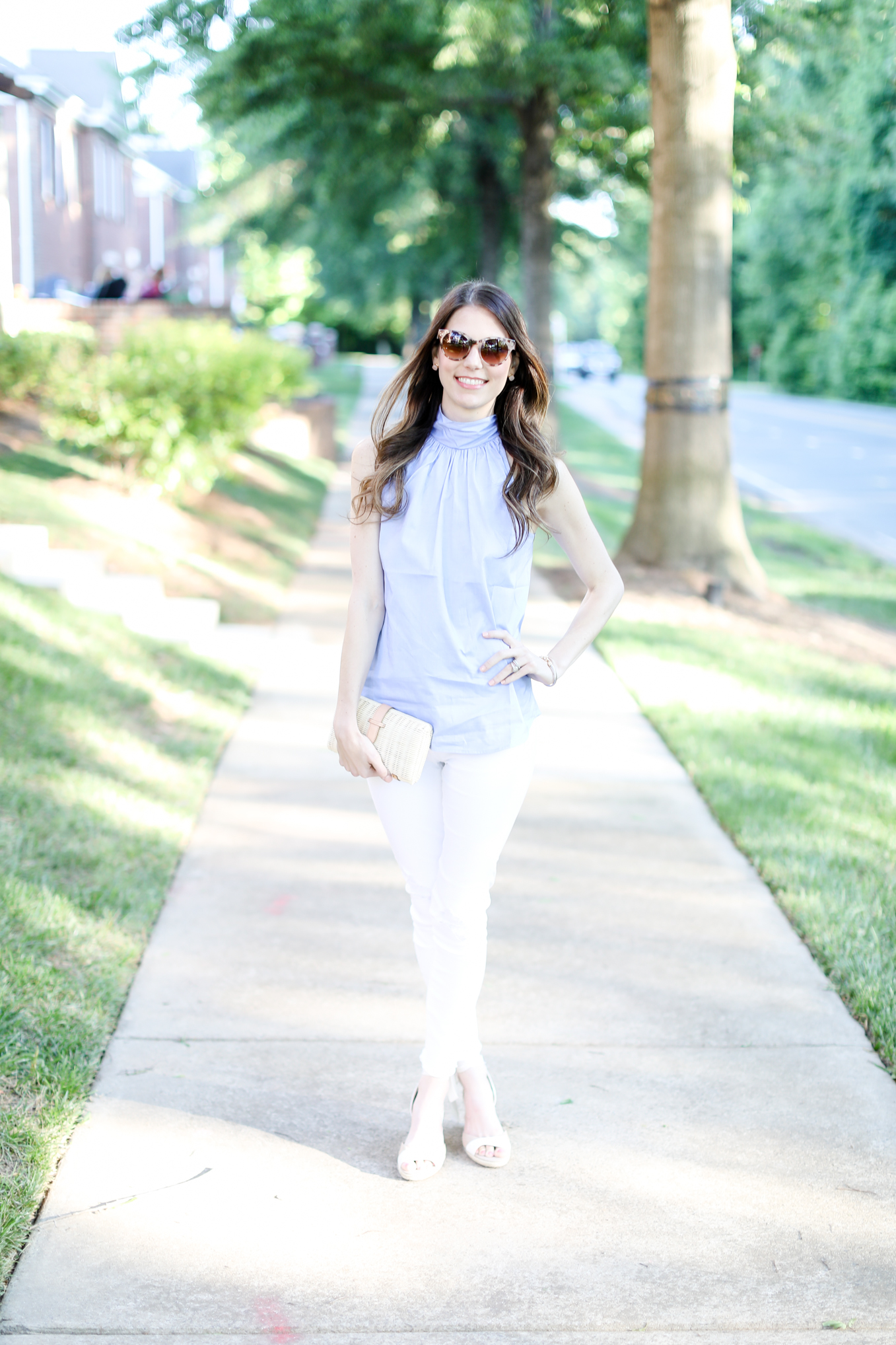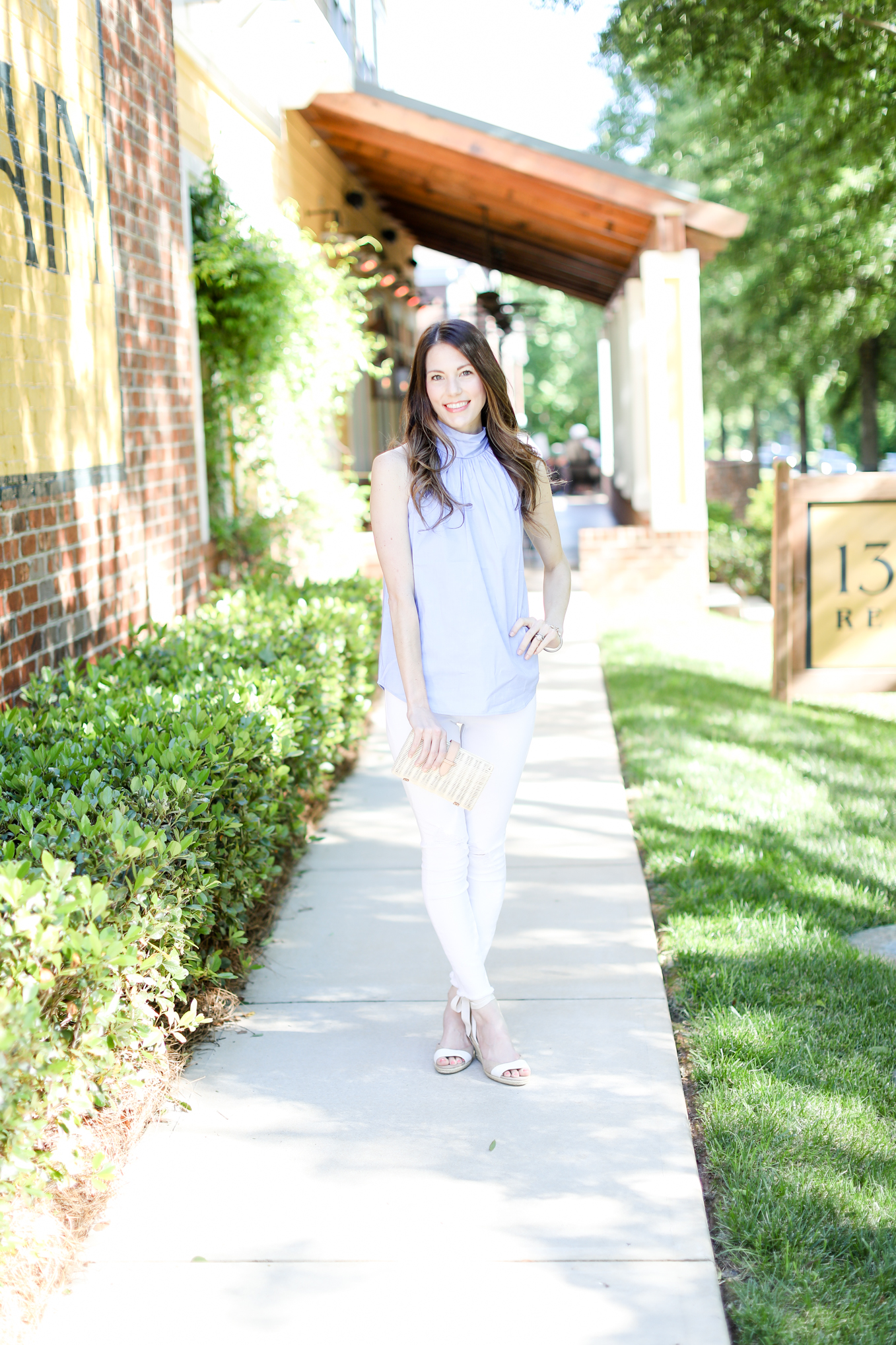 Thanks for taking a look back at our weekend! Here's to a great week and adding a little style into each day!