Happy Memorial Day! This is definitely one of the best weekends of the year! Although those that serve and have served our country should be celebrated daily, it is nice to focus on those that gave the ultimate sacrifice for our country! With family in the service, I know I am truly grateful for their bravery and sacrifice! That being said, I love to show my red, white, and blue pride for Memorial Day and get started for more celebrating in July! I love how classy blue and white look together and I tend to add in a little natural straw or texture to bring it all together! Top it off with a red bow and I am all set for showing my American pride!
I'm sharing my two favorite blue top looks and I plan to add one of these adorable red accessories to pop my blue and white! These amazing Kendra Scott earrings will certainly be at the top of the list! If you're wearing red for the holiday, they have the most perfect cobalt blue earrings that I am swooning over! See all the colors here! Yesterday I shared my favorite pieces from Nordstrom's BIG Half Yearly Sale! This adorable blue chambray top happens to be 40% off and perfect for the weekend! Also, this stripe off shoulder top is a MUST! If you missed my top picks from the sale, you can shop them here!
OUTFIT DETAILS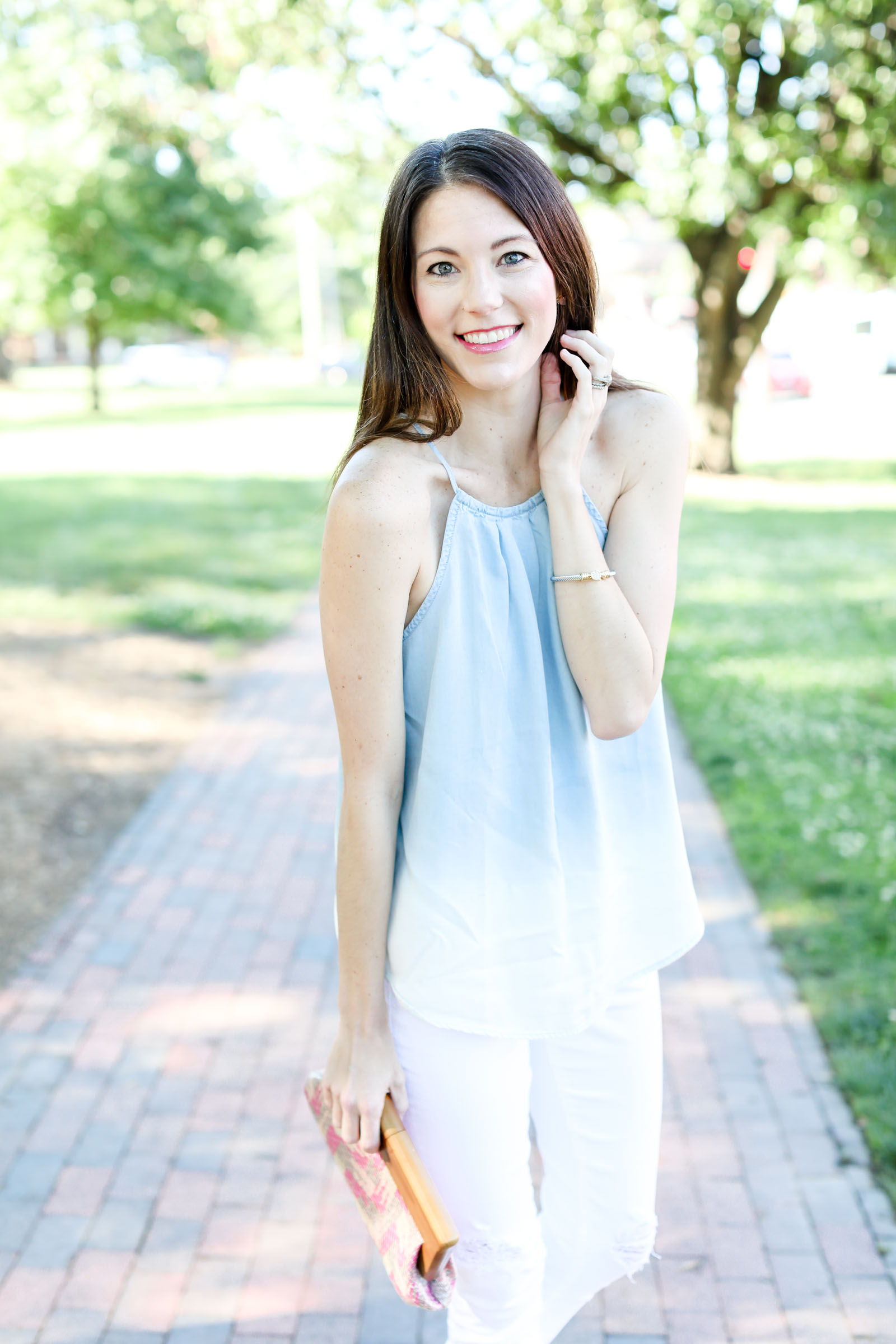 Dressing Up in RWB
I did a little online shopping and found some of my favorite pieces that work for Memorial Day and 4th of July! Here are some great options for the holidays as well as year round classic pieces! I had to include a few family options because let's be honest, there isn't that many things that are cuter than a color coordinated family! My daughter has these bows and they are perfect for any age! They are super comfortable, stretchy and leave a much smaller mark on her head! The red, white and blue pack is too cute! There are so many great options for this holiday weekend, enjoy dressing it up no matter what you do to celebrate!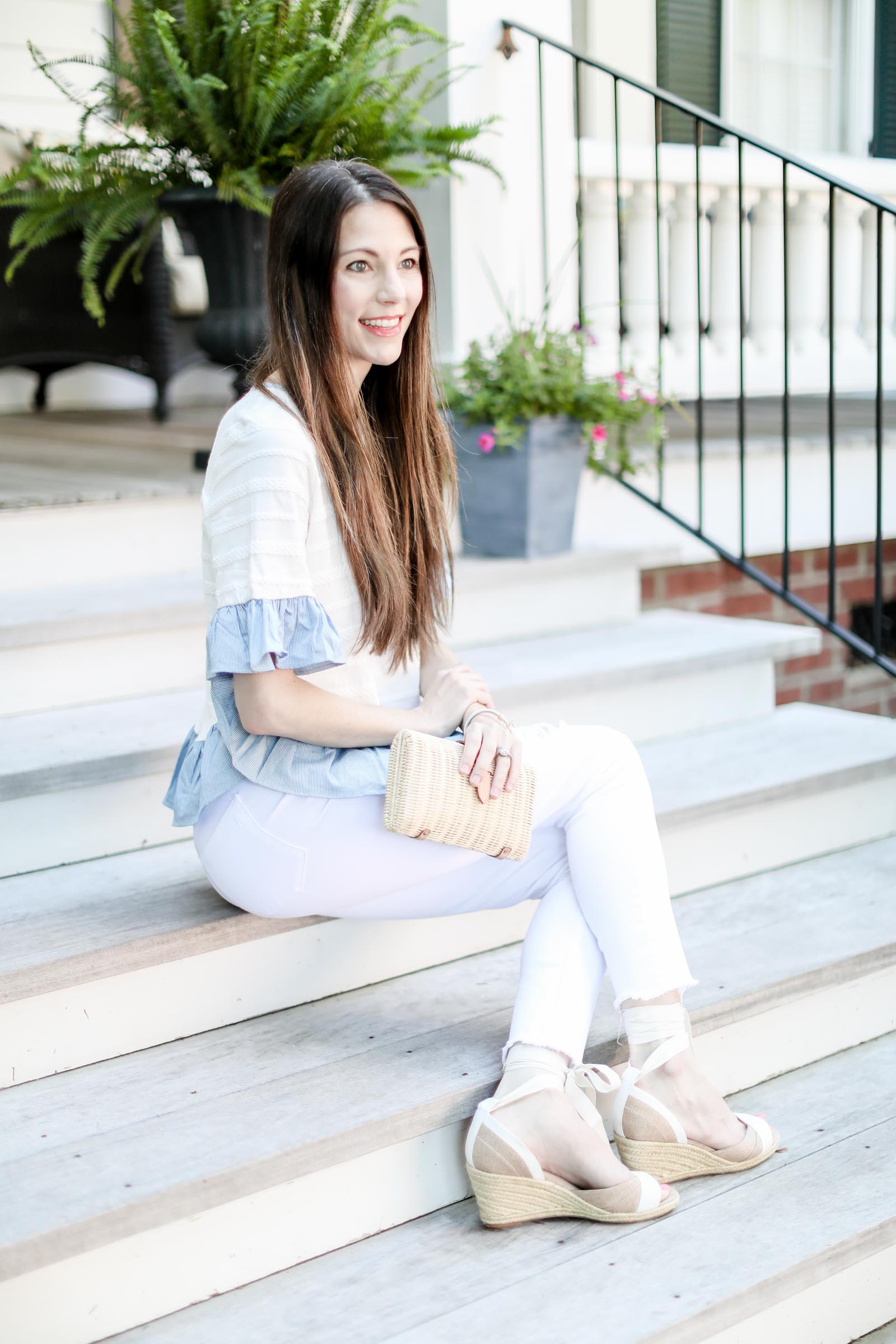 Have a safe and Happy Memorial Day! If you or someone you love has served our country, thank you!