This has to be my most favorite day of the year! A day dedicated to my favorite color? You better believe I am celebrating! Pink has become a color with many shades so you can easily find one to fall in love with.
pretty in pink
The color has even broken the gender requirement that only girls can wear it and boys must wear blue. There truly is nothing cuter than my husband in pink except for my son, Emerson, in pink! Before I confessed my love to my now husband, Everett, I saw him at church once and notoriously shouted, "Stand up and hug me in that pink shirt!" Needless to say, he started wearing that shirt more often.

So pink obviously has a special place in my heart and since having our baby girl, the color has pretty much taken over our house, car, laundry lint filter, and decor but you won't ever see me complaining!
With multiple shades present in the Pantone Fashion Color Report for Spring/Summer, there can be pressure to wear it the right way. I wanted to share my love for the color today but also give some helpful ideas on how to add in a pop of it into your life! Before we get to that, let's all come together and swoon over some of the cutest shades of blush and magenta gracing the Internet.

As if  the color of my front door doesn't give it away, I somehow fit some pink into every day! Whether it's a simple dress or a strong pop in my ensemble, pink can easily be added into most outfits!
This ASOS dress is a definite go to for me. It's comfortable, flattering, and can be paired with my favorite (and ultra comfy) Vince Camuto heels or blush flats! I love my Louis Vuitton bag and if you're a mama, you MUST get this insert that lets any of your bags (designer or not) become an organized diaper bag! It's also featured in my Baby Shop!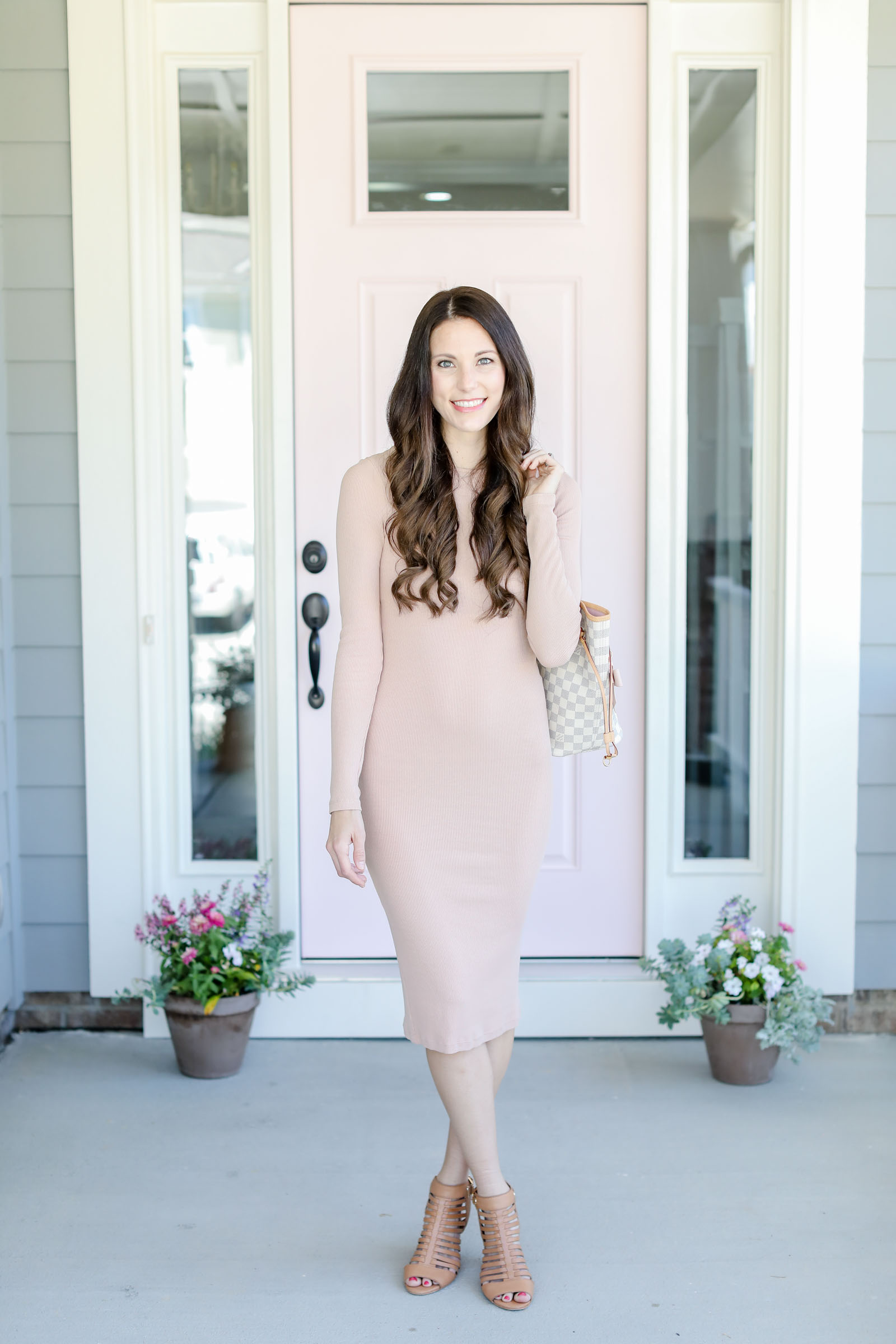 Adding in Pops of Color
For those of us that aren't ready to take the pink plunge yet, adding in a pop of pink to your pink-less outfit is a great place to start! I added a brighter pop with this crossbody bag to a blue and white outfit! Mamas, you can also use your children for a cute pop of pink, haha!
SHOP THE LOOKS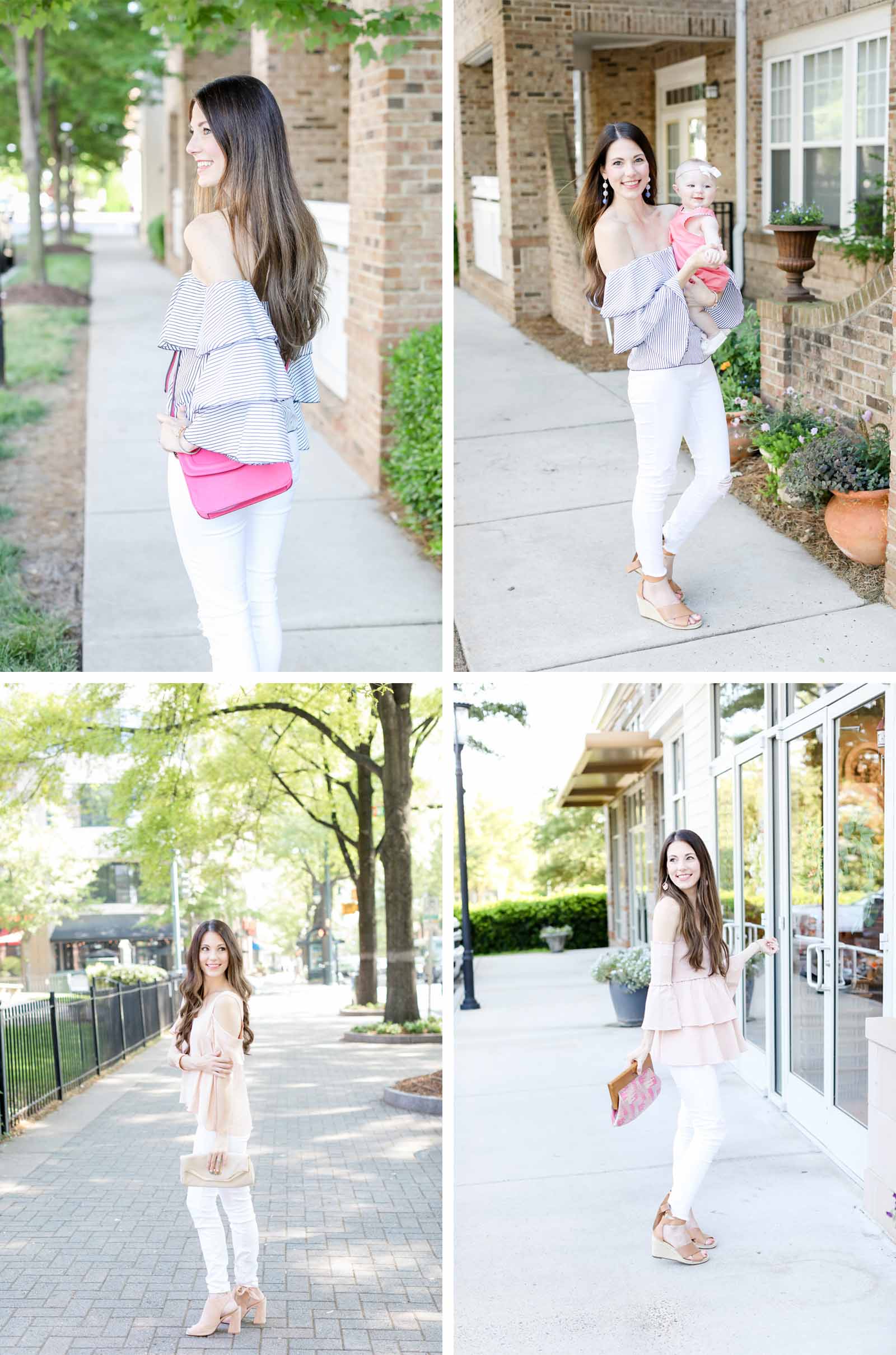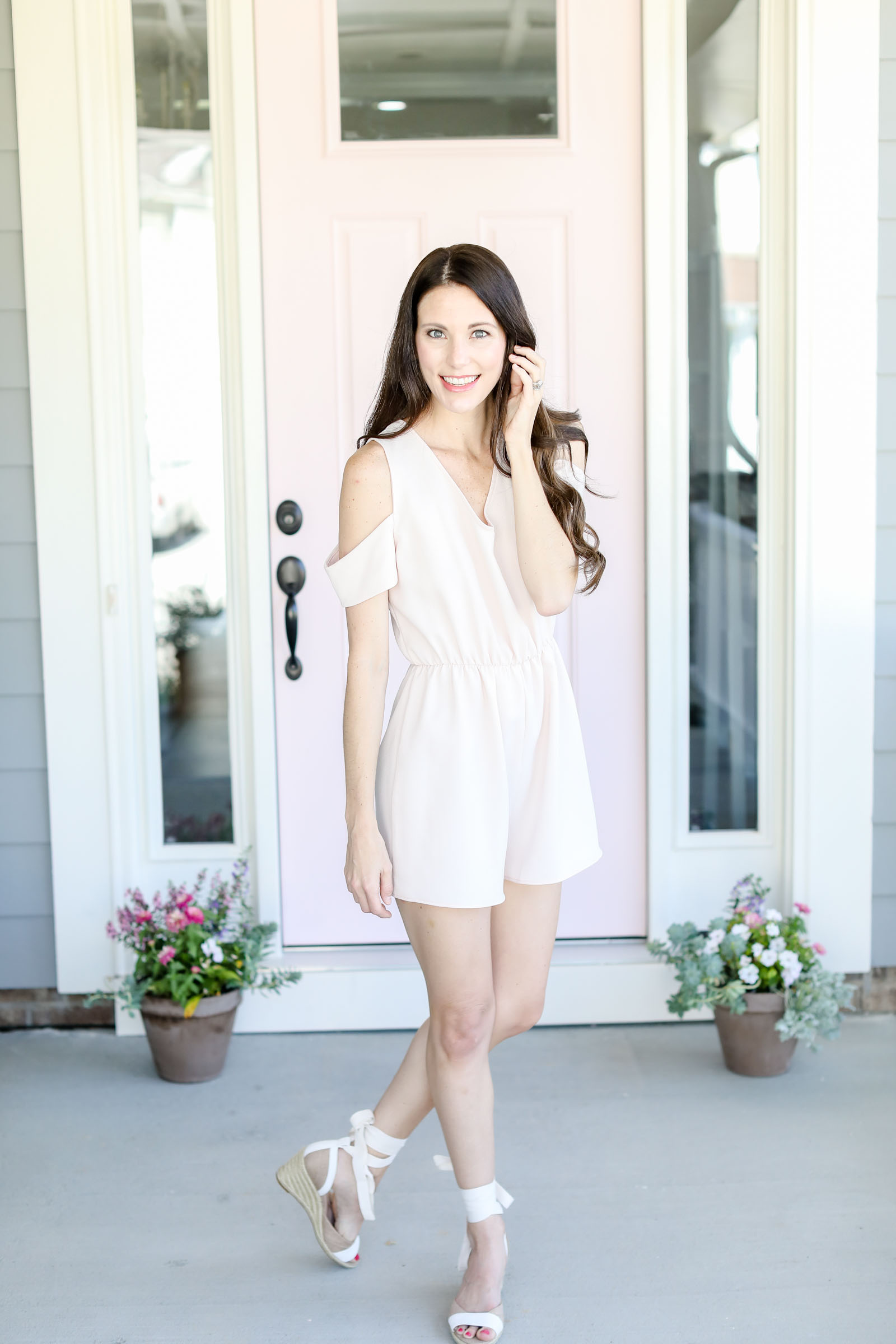 polishes
One of the ways I like to de-stress is by painting my nails. I spend too much time browsing this page looking at all the pretty polishes! Nail polishes are a great way to add any color into your every day life! Here are some of the most popular polishes of the season! My favorite go to colors aremore neutral shade, this one with a little more bubble gum color to it, and this bargain priced polish pack!

When it comes to adding in more pink to your life, we can't forget opportunities outside cute polishes and wardrobe pieces. I rounded up a few more great pieces from style to decorating your front door! I can't wait to incorporate some of these into my life this Summer!