Being pregnant is one of my most favorite things! Pregnant in the Summer? Well, that can pose a few challenges to stay comfortable and cute! Rest assured, I have been there twice and after quite a few requests, I have put together my guide for being Pregnant in the Summer with the ultimate priorities: comfortable, classy, and cute!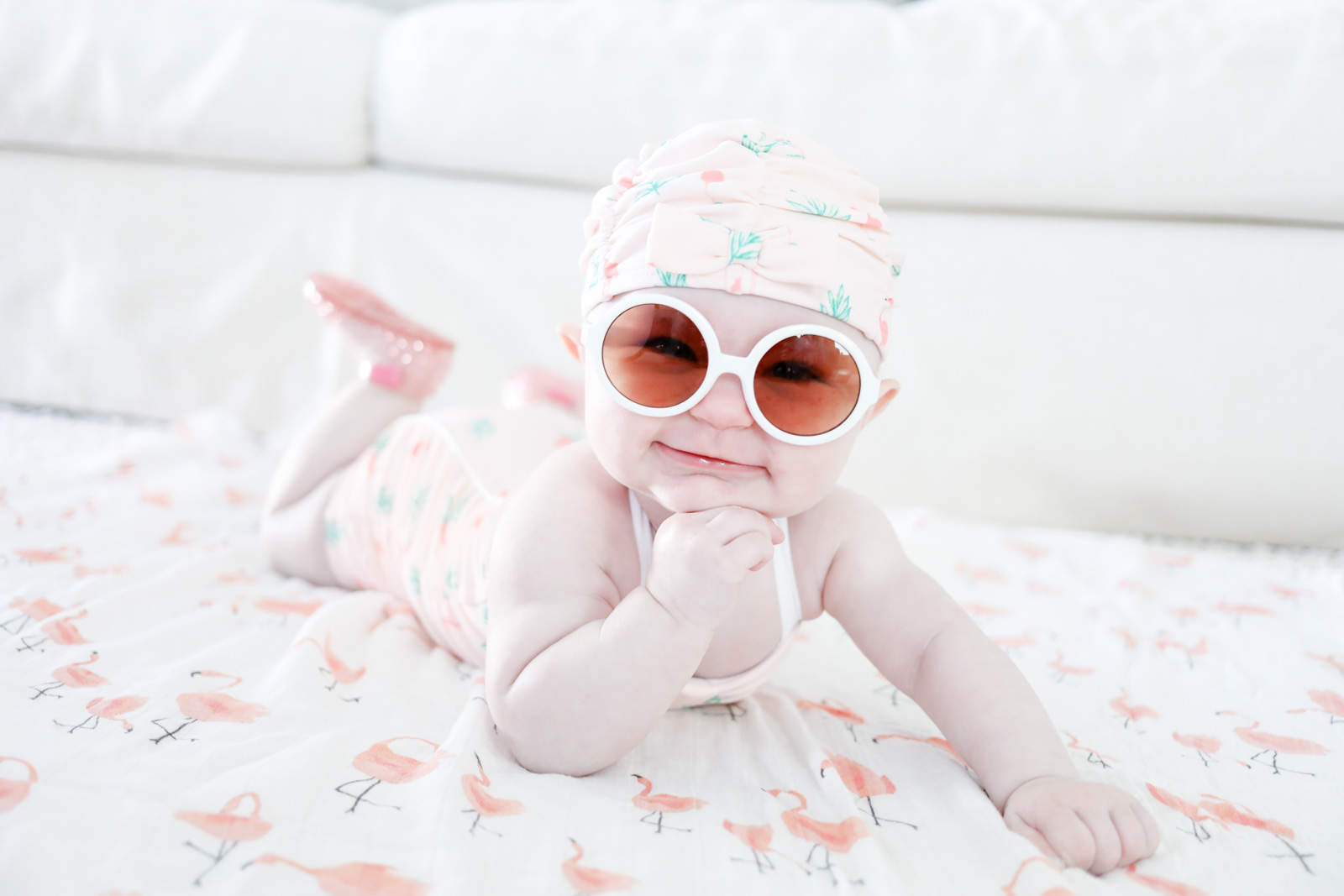 Pregnant Priorities for Summer
I was pregnant with Ryann Whitney in the heat of the Summer while having a 2.5 year old to chase around! I quickly had to find out what was going to work and not work to stay comfortable and feel confident, especially since I was sick 24/7 for 20 weeks (thanks for that, sweet girl). My absolute MUST buy that I actually still wear today are these maternity and nursing leggings. They are by far the best quality, most comfortable, breathable, and versatile. They are great for Summer, Winter, sleeping, or dressing up! I literally lived in them every day of pregnancy, while nursing, and now they still make it on my body a couple times a week. You can't NOT have these leggings, trust me, you'll write to me and sing their praises!
A couple other necessary Summer accessories for me while pregnant were having a great water bottle and a comfortable bag for snacks and diaper bag items. I love this water bottle and it really encouraged me to stay hydrated! If something is cute, I am more likely to use it so I always go for a stylish water bottle. I also love this waterproof diaper backpack. It isn't obvious that it's a diaper bag so if you don't have other babies yet, you're good to go! I love how stylish it is and the color options are great for any outfit! My favorites are lavender, peach, and grey.
If you want to stick with your designer bag, I recommend these diaper bag inserts, (mini and regular size). Even if you are a mama to be, having this to organize your bag is priceless!

Maternity Summer Styles
I am a big dress lover as it is but even more so when I am carrying a little bambino. I've rounded up this Summer's cutest maternity dresses and a couple bonus styles to make the weather as manageable as possible. Lemons are one of the cutest trends right now so this lemon print dress is my top pick! Another budget friendly option that is also on Amazon is this cute flowy lemon print dress!

My go to stores for maternity dresses and stylish clothes are here and here! I can't resist ASOS's Maternity store! It's amazing!
Swim and Sun Styles
Let's be honest, basking in the sun with a cute bump is a must! Being pregnant doesn't mean you have to wear a black garbage bag to the pool or beach! I am a big fan of maternity swimsuit bottoms that you can wear with a normal top! The top selling maternity bottoms are: these boy shorts, over belly bottoms, and these cute reversible ones! There are endless top options here and I've selected my top picks for you below!
PAIR YOUR MATERNITY BOTTOMS WITH THESE SUMMER FAVORITES

BEST SELLING MATERNITY SWIMSUITS

CAN'T GO WRONG WITH THESE BUMP APPROVED SWIMSUITS

COVER UP WITH THESE

DRESS IT UP WITH THESE
You can see more poolside accessories to dress up any outfit and baby bump in
this post
! Happy Summer and enjoy that baby bump! Dress it up and embrace the beauty of pregnancy in all seasons!