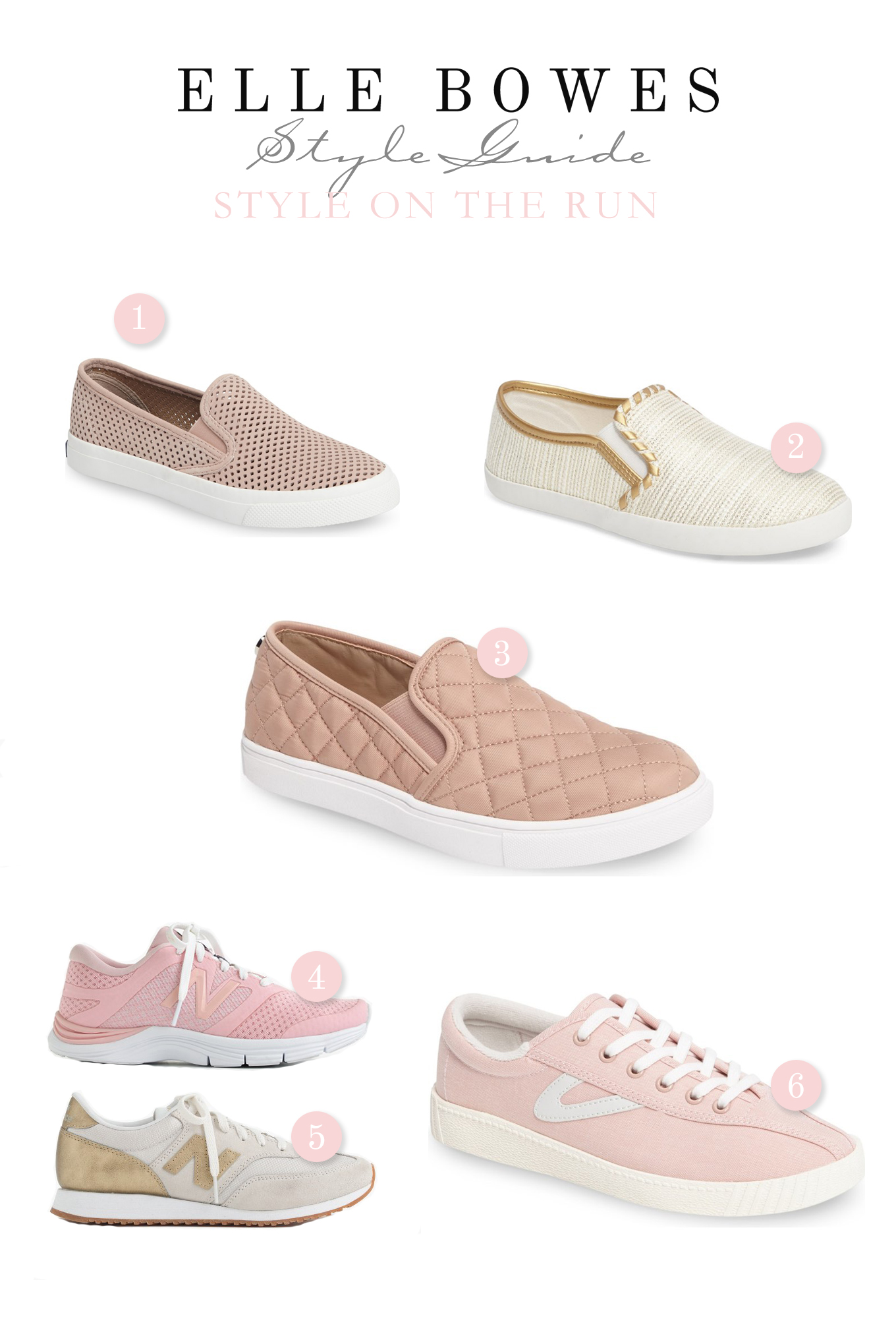 COMFORTABLE AND CUTE!
I am all about staying comfortable while in style and these sneakers are just the ticket for both! I love the idea of wearing sneakers to run errands and keep up with the kids, but that doesn't mean I have to look frumpy. There are so many great options, from actual athletic shoes to casual slip-ons, that are functional but still make you feel pulled together when wearing them. And since they're practical, I'm allowed one of each, right??
There are so many blush colored sneakers that I am loving right now!! Even though blush is always a staple color for me (just scroll through my Instagram feed if you weren't aware!), it is a huge trend this spring and popping up everywhere!
Blush is definitely considered a neutral this season but that doesn't mean I forgot about the classic neutrals! These can be paired with just about anything and I especially love the ones with a metallic touch that keep them exciting.  Any time I can wear comfy shoes with a t-shirt and still look pulled together is a big win for me!
Here are some of my favorite picks that can get you from running errands to date night and everything in between—you could even squeeze in a workout with some of them!! I love that comfortable options are so in style right now and can't wait to pick up a few pairs to add to my collection. They go with just about anything and can go just about anywhere. What are your favorite ways to style your sneakers??
Love the perforated look for when the weather is warming up!
I didn't know Jack Rogers made slip-on sneakers, but count me in!
Quilting and blush – so feminine!
They always have the best collaborations!!
Sporty but love the metallic detailing!!
Laces keep these classic looking and functional.