Wearing: Grace Multi-Layered Pearl Necklace | Pink Ruffle Top (similar here) | The Best White Jeans | To Die For 4 Carat "Diamond" Earrings | My Favorite Long Stay Nail Polish: Light Pink and Darker Pink
My first shipment of Fall scarves arrived yesterday and it got me so excited for the cold weather!! Then I stepped outside and remembered, it is still very much Summer and I have to embrace the sunny days for a little longer! Even though I am super excited about these pretty scarves, I am still really in love with my favorite Summer accessories! After all, nothing is more timeless than pinks and pearls!

I have always been a pearl girl. To this day (5 years later) I still wear the pearl earrings that Everett gave me on our wedding day. They are so timeless and classic! I tend to like simplicity when it comes to jewelry so when I saw this adorable pearl necklace, I knew it would be perfect for my wardrobe! I wore a similar one (seen here) in this post on Summer must have styles and they are both so cute! Shopping local is important to me and Prep Obsessed is one of my absolute favorite stores from my home town! They ship all over and always have exactly what I am looking for! The layered pearl necklace and bauble pearl necklace are amongst their best sellers!
Summer Accessories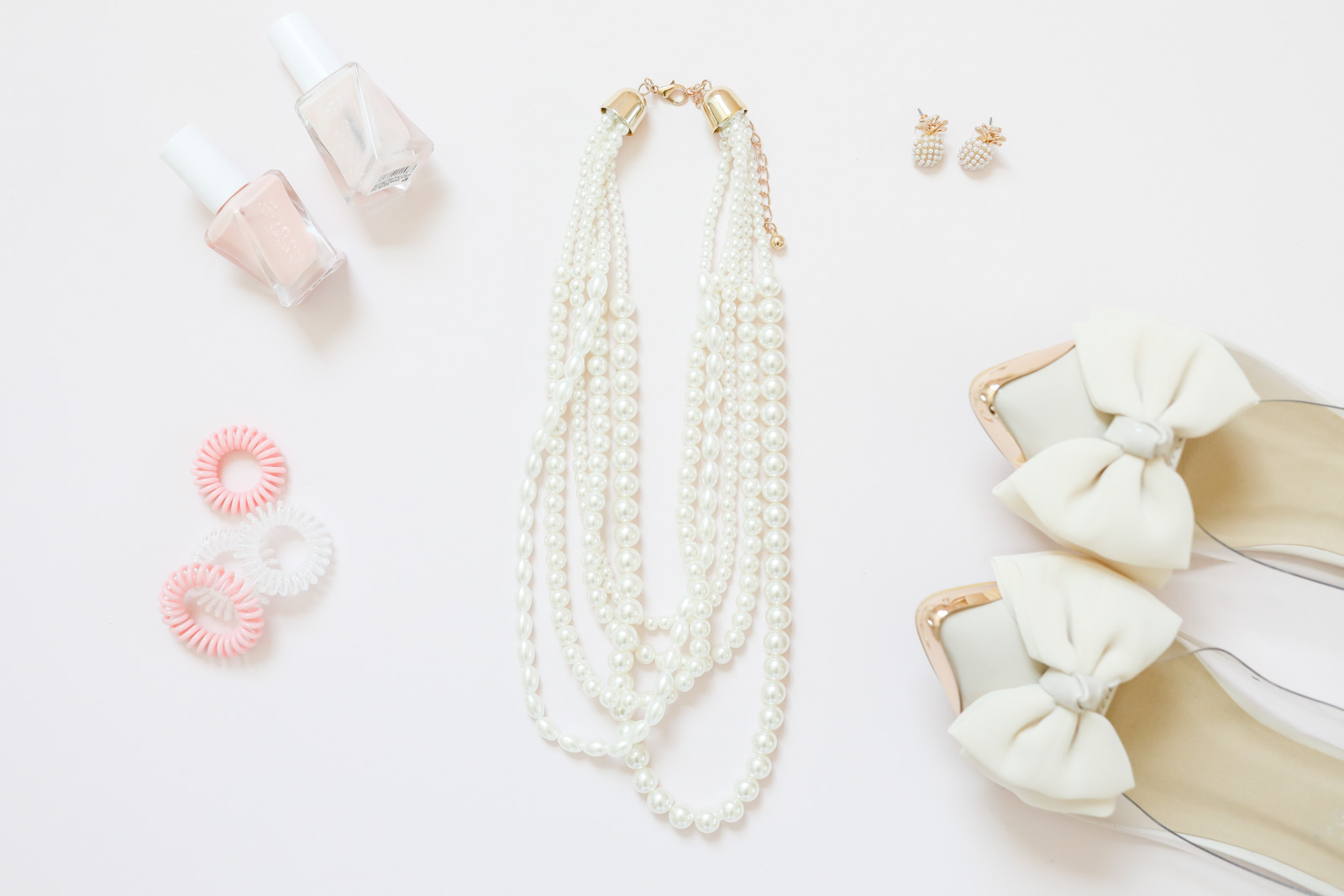 These hair ties are the. absolute. best! No creases, don't pull your hair out, don't make your head or neck ache when you pull your hair back, and are not as easily losable like other hair ties! I love how less damaged they make my hair especially when I use them daily! They have a few fun colors, here!
Since you will now be pulling your hair back (and loving every minute) you will have to pick up a pair of this adorable pearl pineapple earrings! Just when I thought the pineapple trend couldn't get better, they added pearls. That's a win win in my book!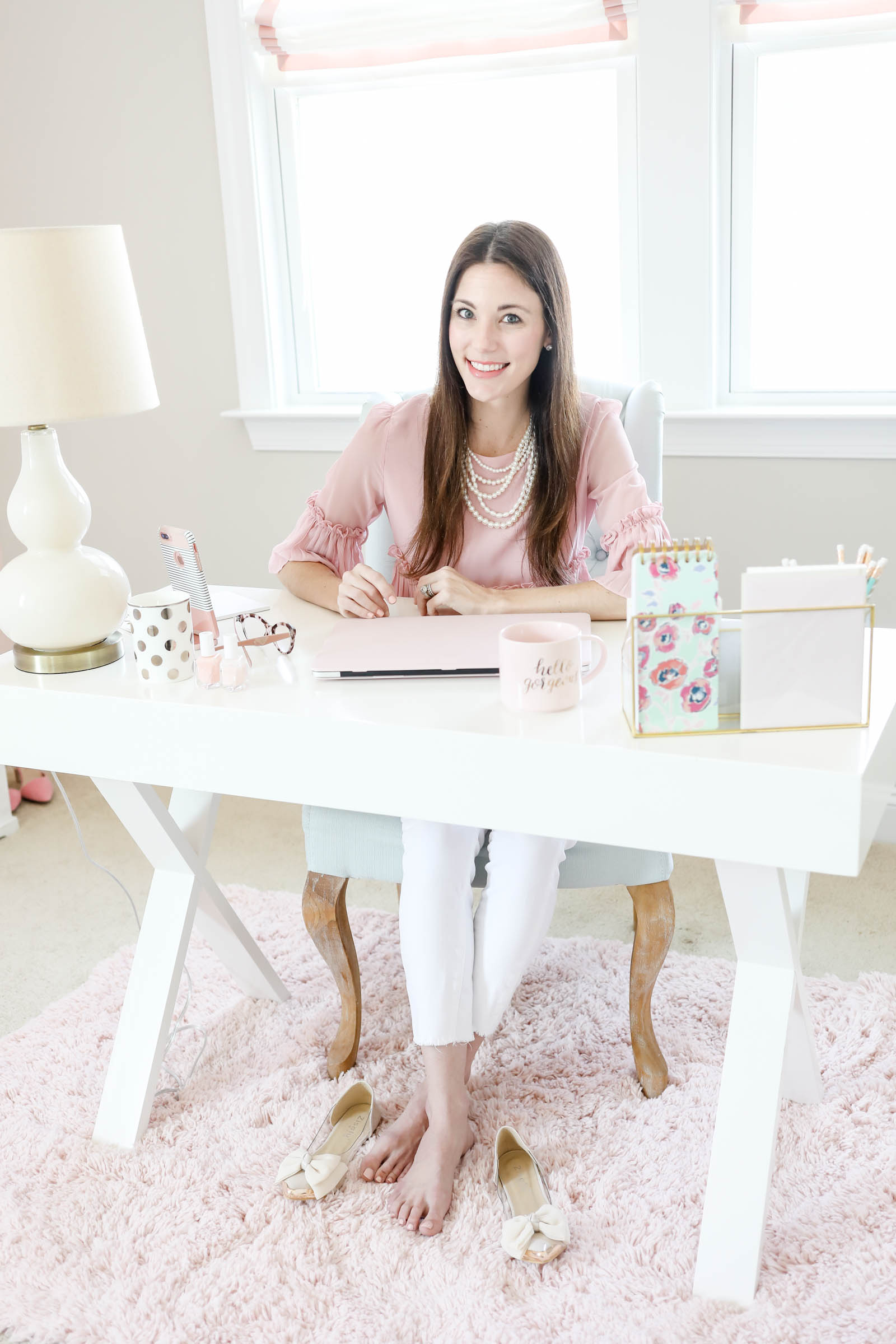 Lucky for me, with my last name "Bowes", I can get away with buying just about anything that has a bow on it! That rule definitely applies to shoes! When I found these bow flats on Amazon, I was really excited! Definitely size UP! They run small but are rather comfortable! I have the pink and the beige!
I love the new Amazon Fashion but you can also find a few great deals at Nordstrom. You can find their bow flats here!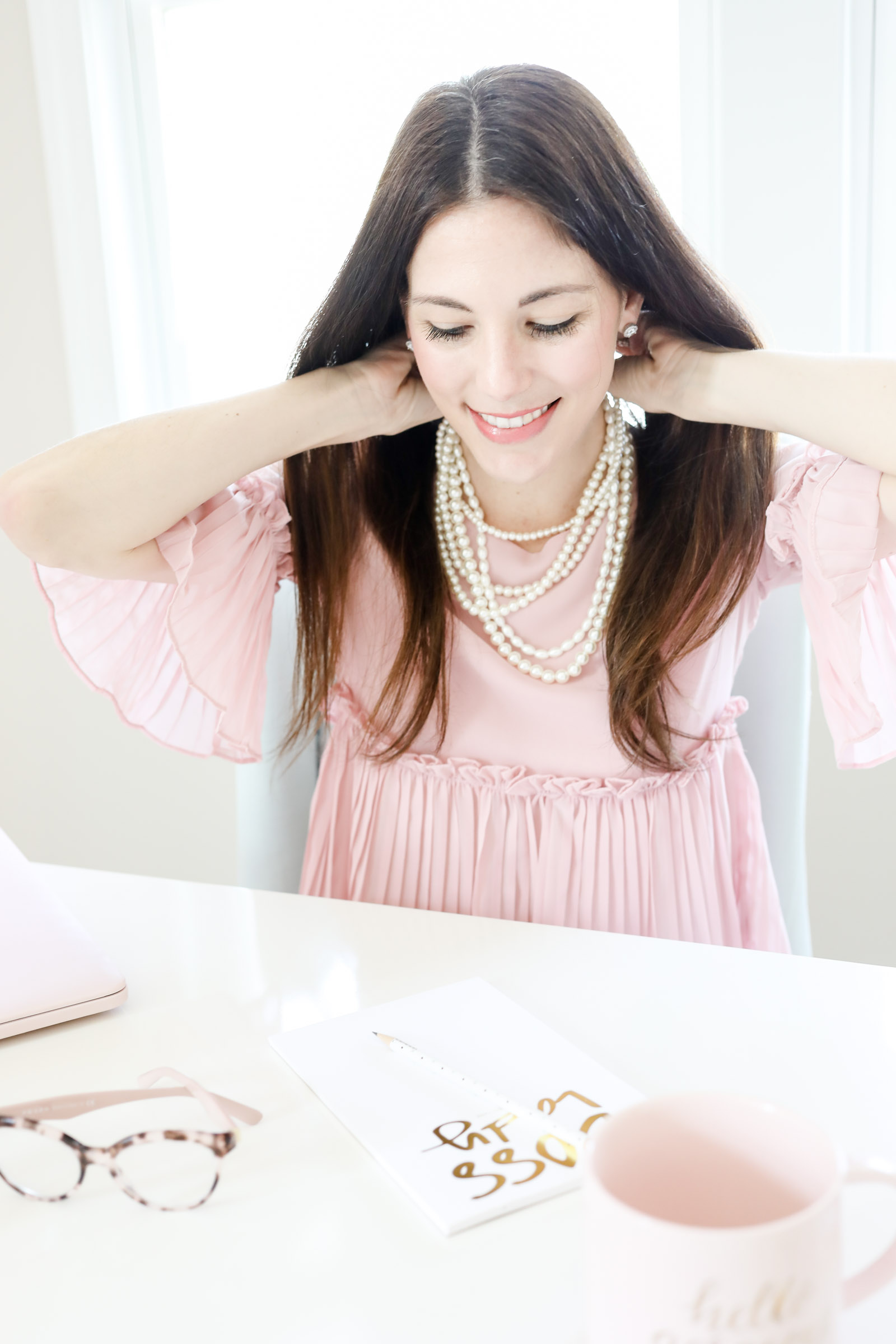 Pink Tops for Summer

The trend for the color pink is not going anywhere fast! These tops will be great while we wrap up Summer! The shades of pink also go really well with pearls and cute flats for Summer accessories! There are some seriously great sales on some of those tops!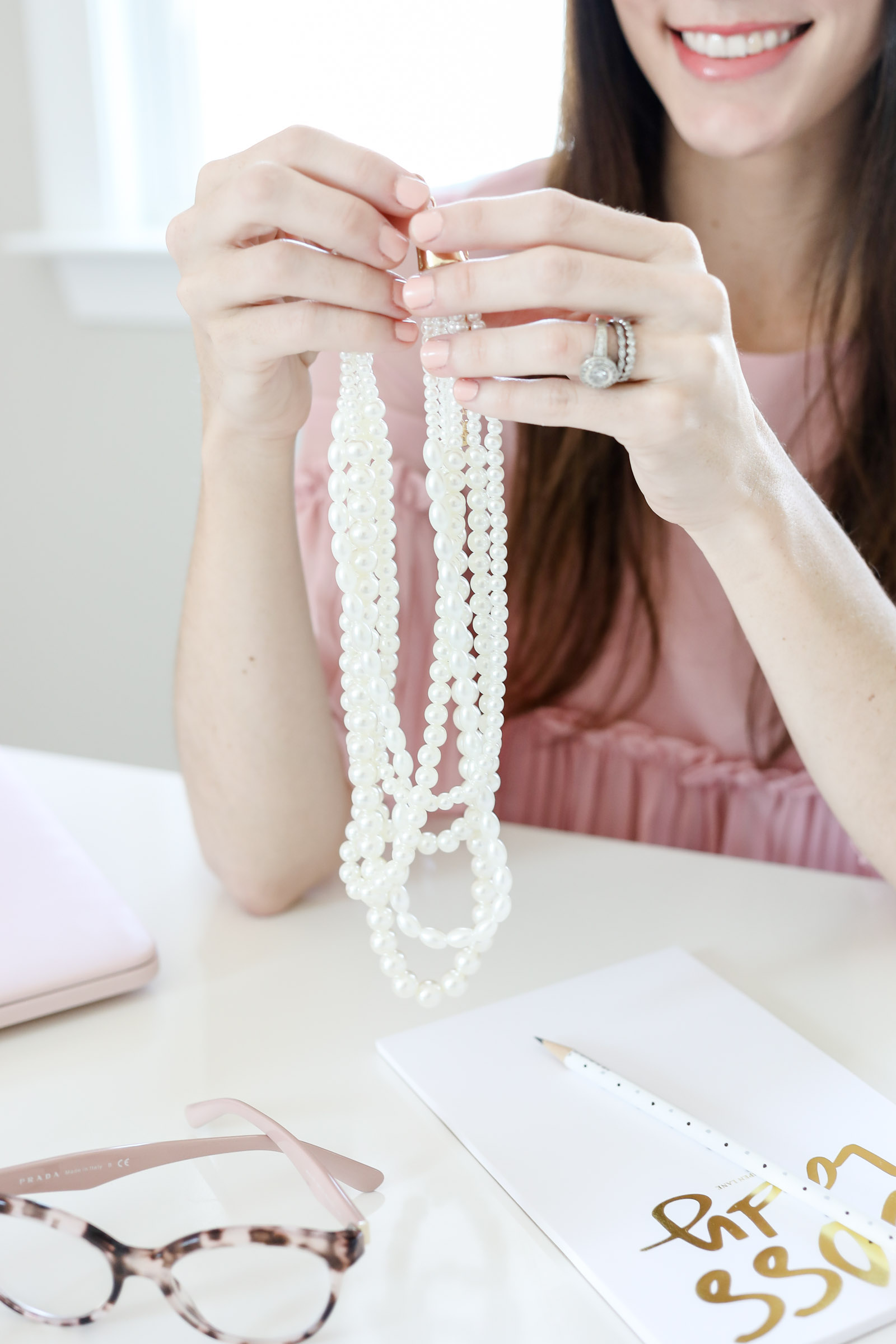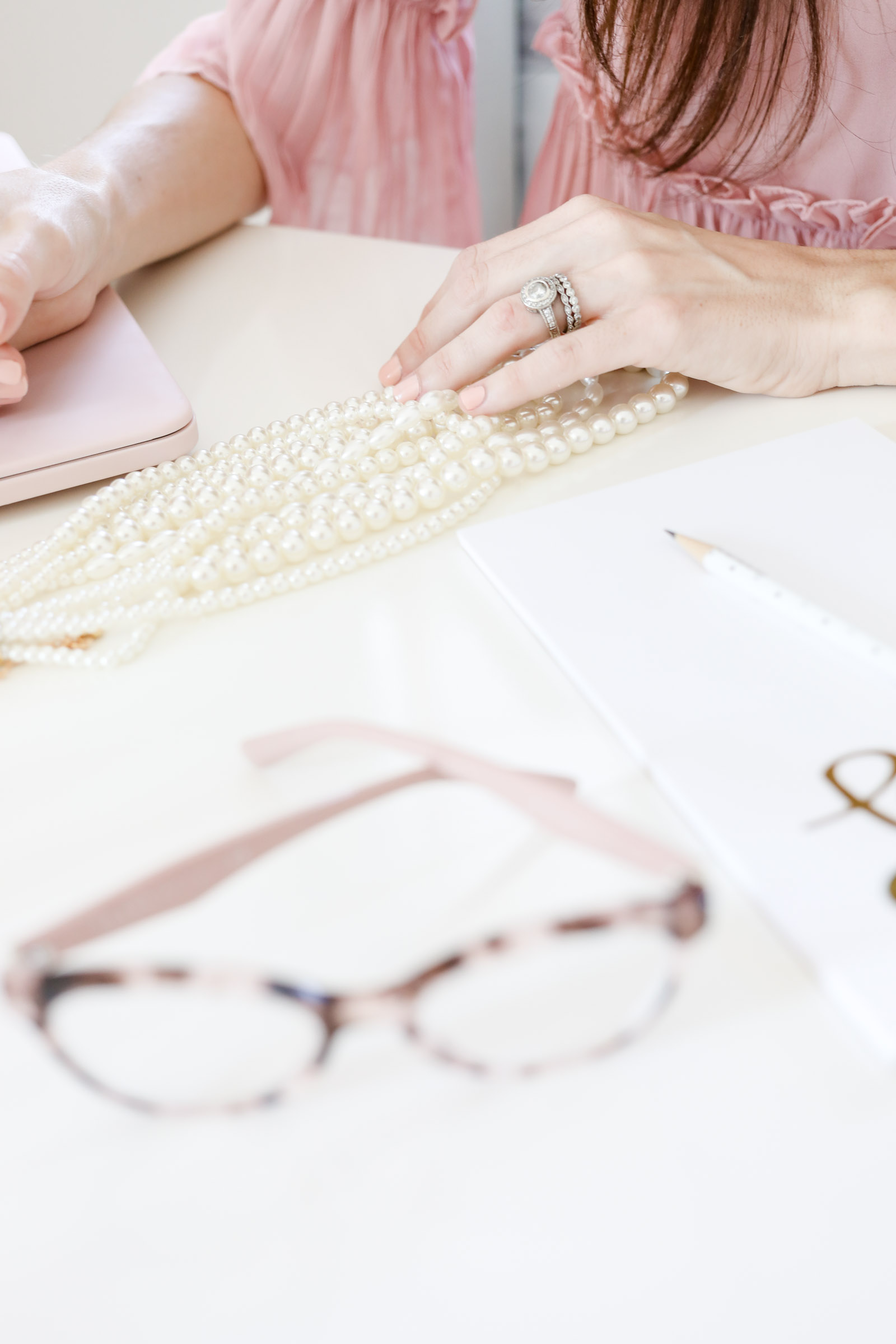 If you're ready to re-start your Summer vacation now, scroll through this post and imagine yourself sitting by the water, soaking up the sun and enjoying some snacks! Before we know it, we will be trading those swimsuits in for scarves!