It's been a busy week over here so I am just catching up on taking a look back on our weekend! 2017 has been about prioritizing things for me so God and my family have been #1. Something I also learned is that marriage comes before kids and that has really set us up for a win! I like to surprise Everett with special trips, dates, or gifts and this past weekend, I had a special date planned!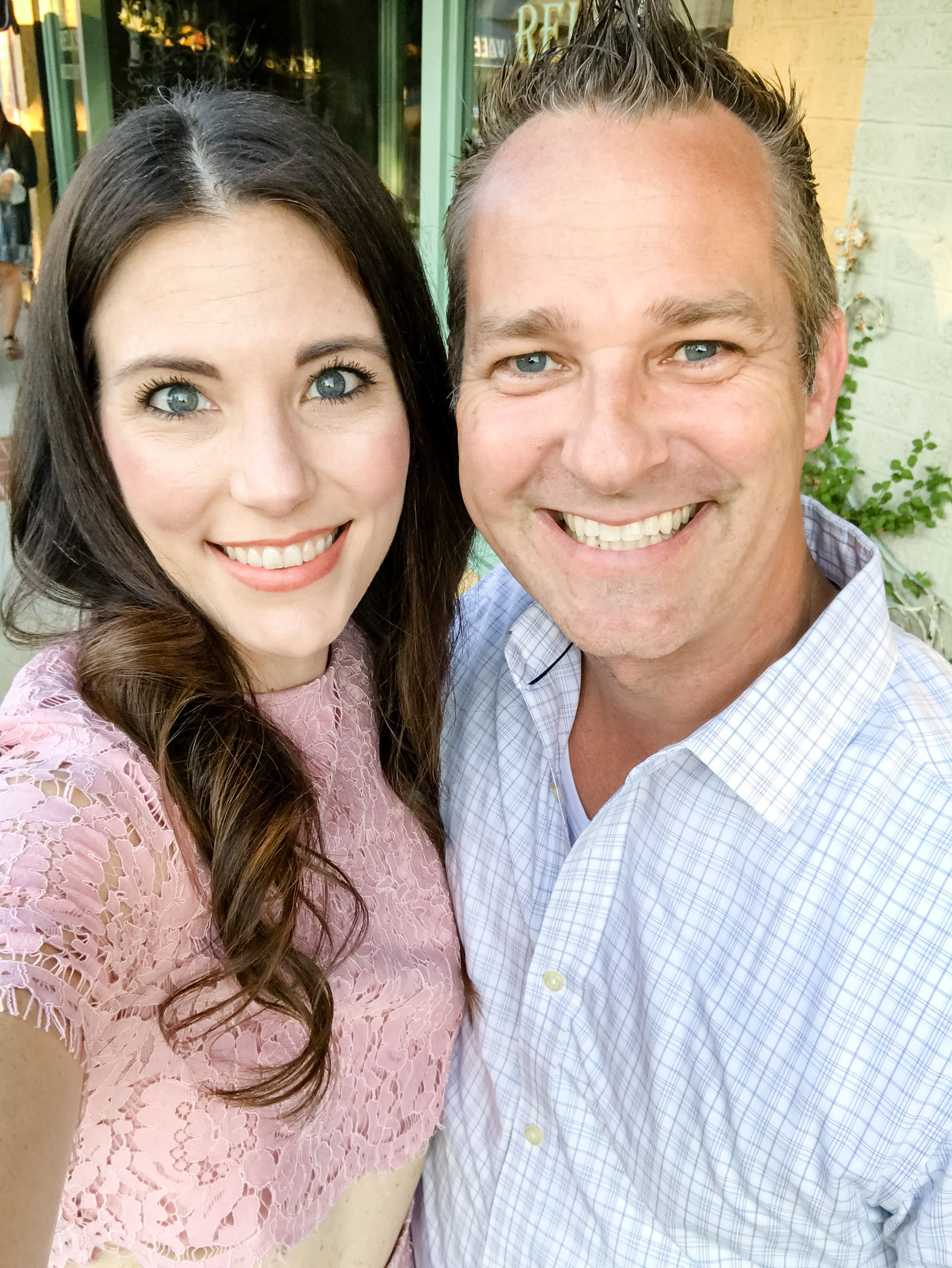 Everett loves a good ribeye so I found a great restaurant not too far away that had some incredible dinner options! We spent our time eating, sipping on cocktails and wine, and enjoying each other! Normally on our dates, we eat at 5:30 and are back home by 8:00! I wanted to do things a little different so I made the reservation for 8:00! It was really romantic to eat when it was actually dark out! Needless to say, we crashed when we got home… parent life.
SHOP THE LOOK
Pink Lace Crop Dress | 4ct "Diamond" Earrings | Long Lash Primer | Long Lash Mascara | Lash Growth Serum or Here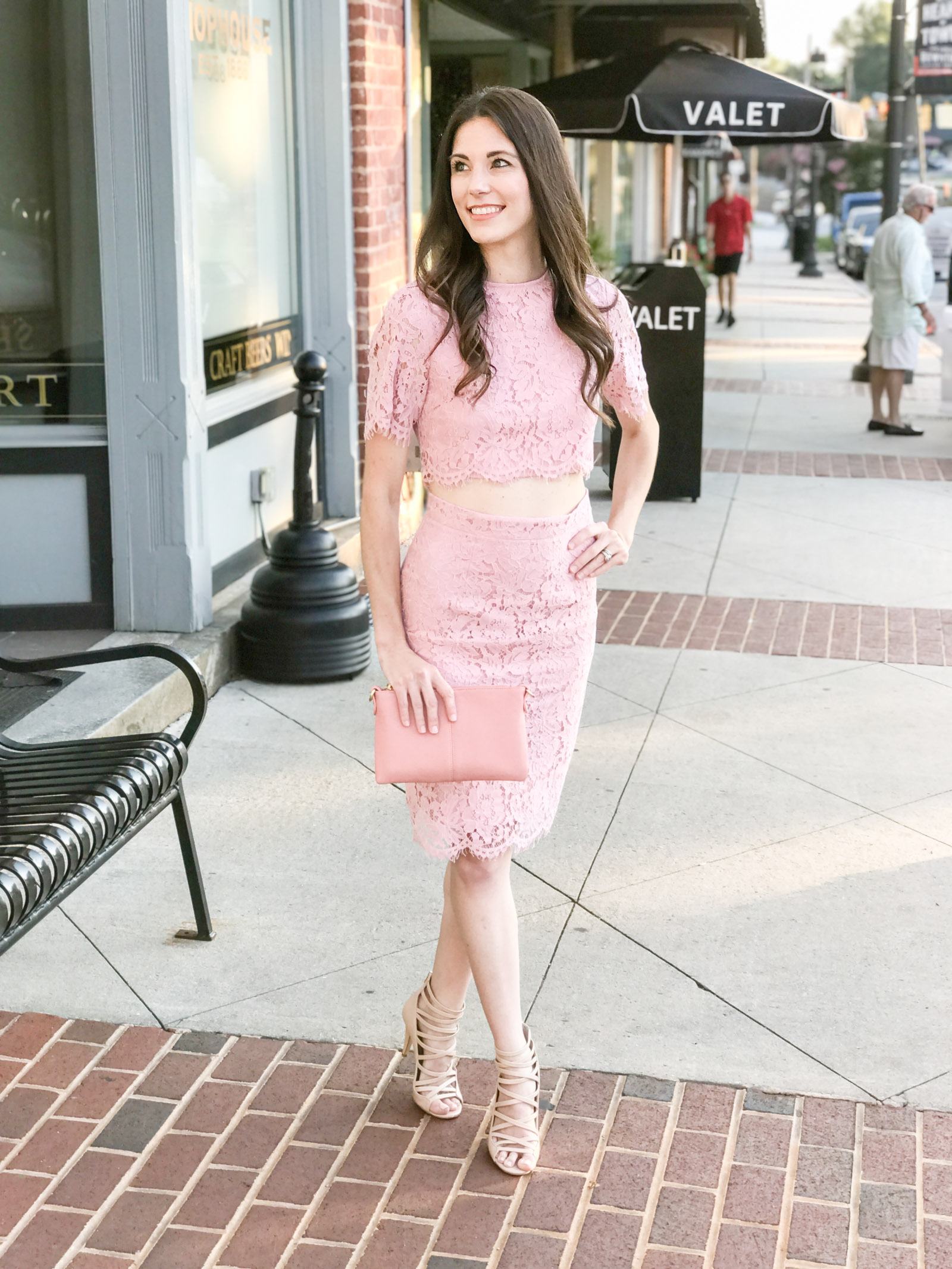 I have been dying to wear this crop top midi dress and the blush lace detail was perfect for this occasion! This dress was only $28 and I love it! It's comfortable and looks great with our without a necklace! I've been wearing a lot of pink on pink on pink and date night was no exception! I've been adding a few of these pink clutches to my collection lately and they are perfect for date night!
Blush pink is definitely going to be a strong color for Fall so I put together a few options for date nights, girls nights, or just a night out with friends! When the weather cools off, you can easily layer a coat over any of these pieces!
PINK CROP TOP DRESSES

STRAPPY HEELS

PERFECT PINK CLUTCHES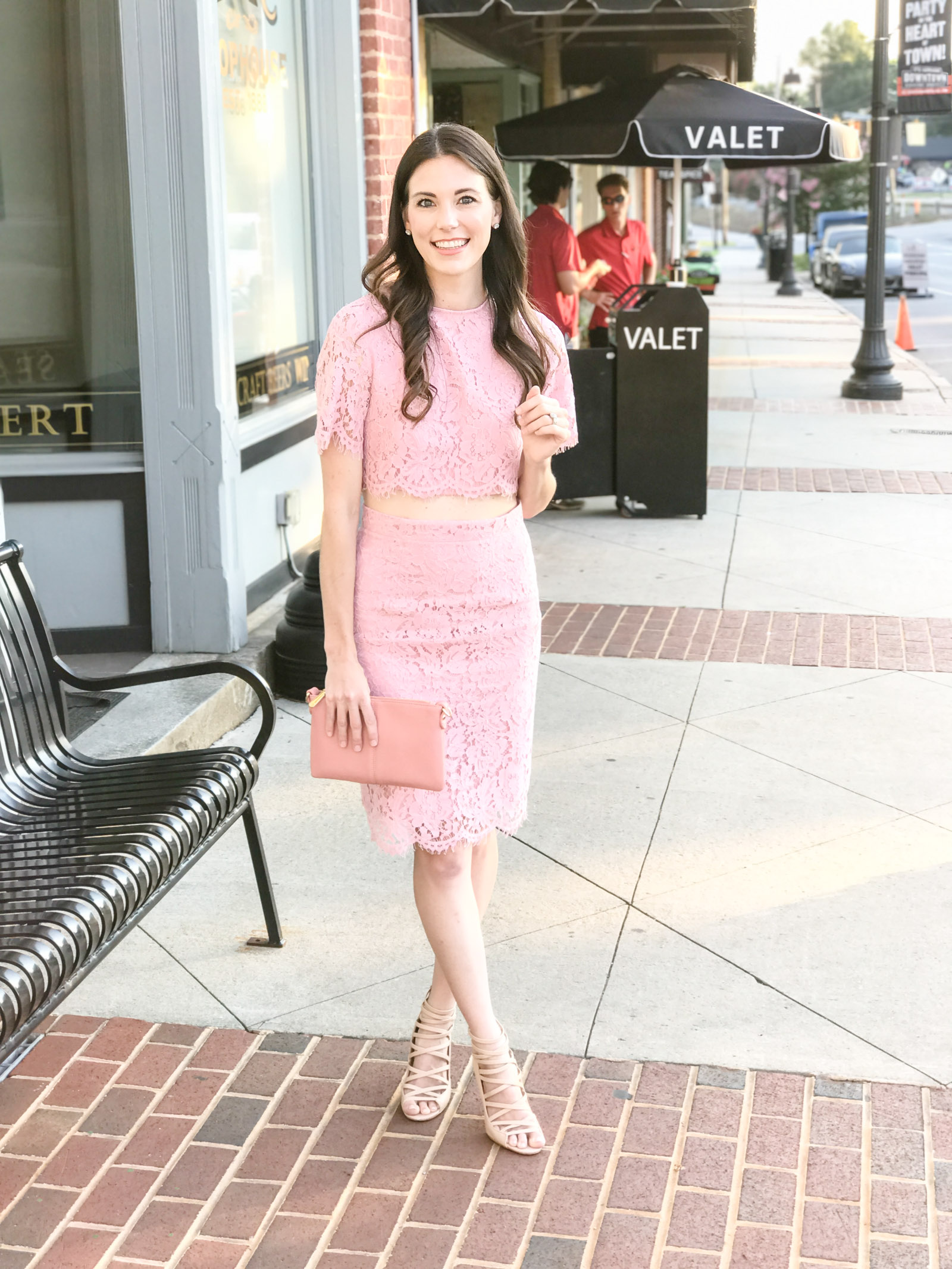 I also love the idea of incorporating just a crop top into my wardrobe! This top is great for layering or just wearing on it's own! You can't beat the price either! I have my eye on a few other lace and crop tops for my shopping list and I am sharing them as well!

SHOPPING LIST TOPS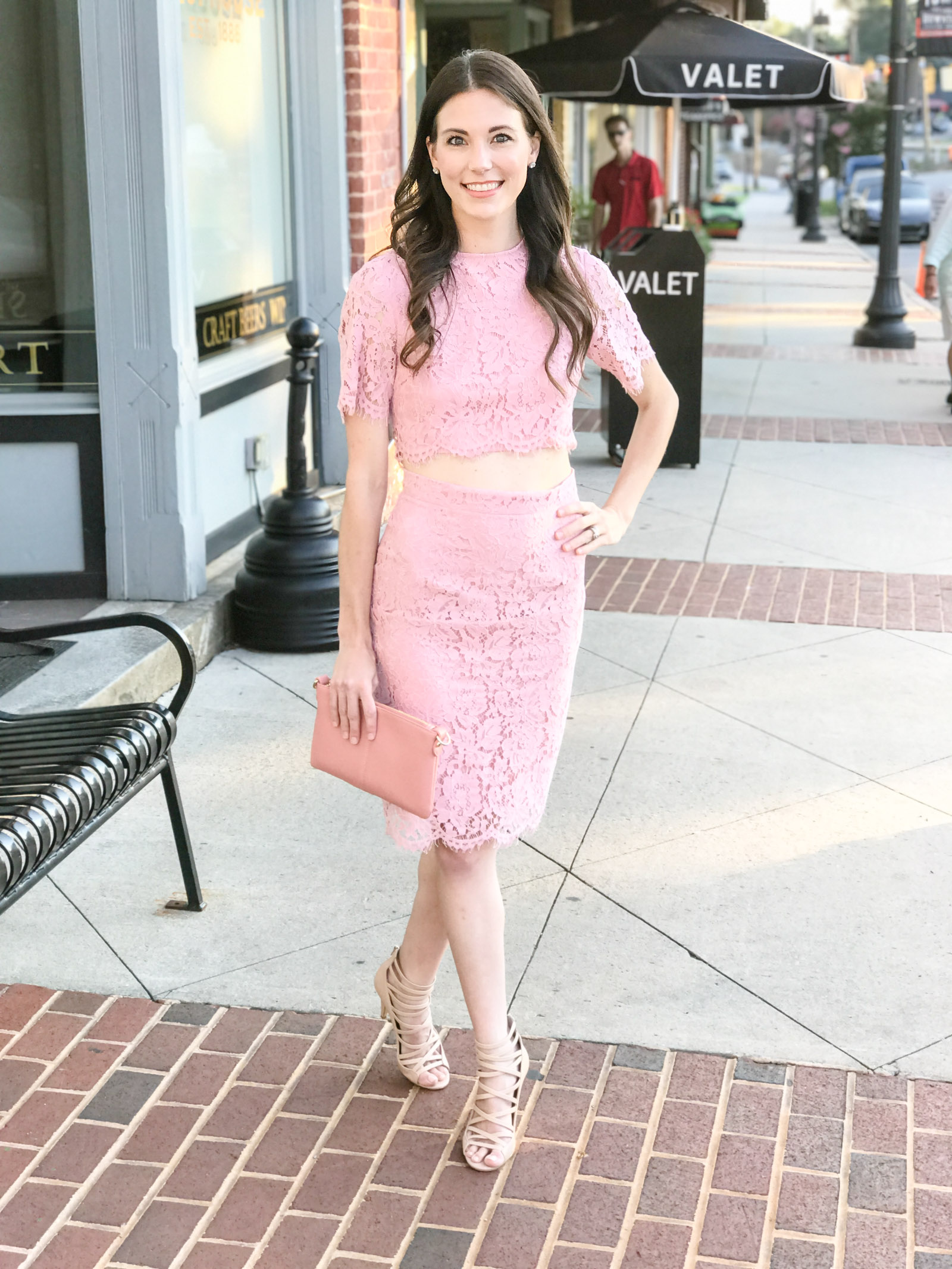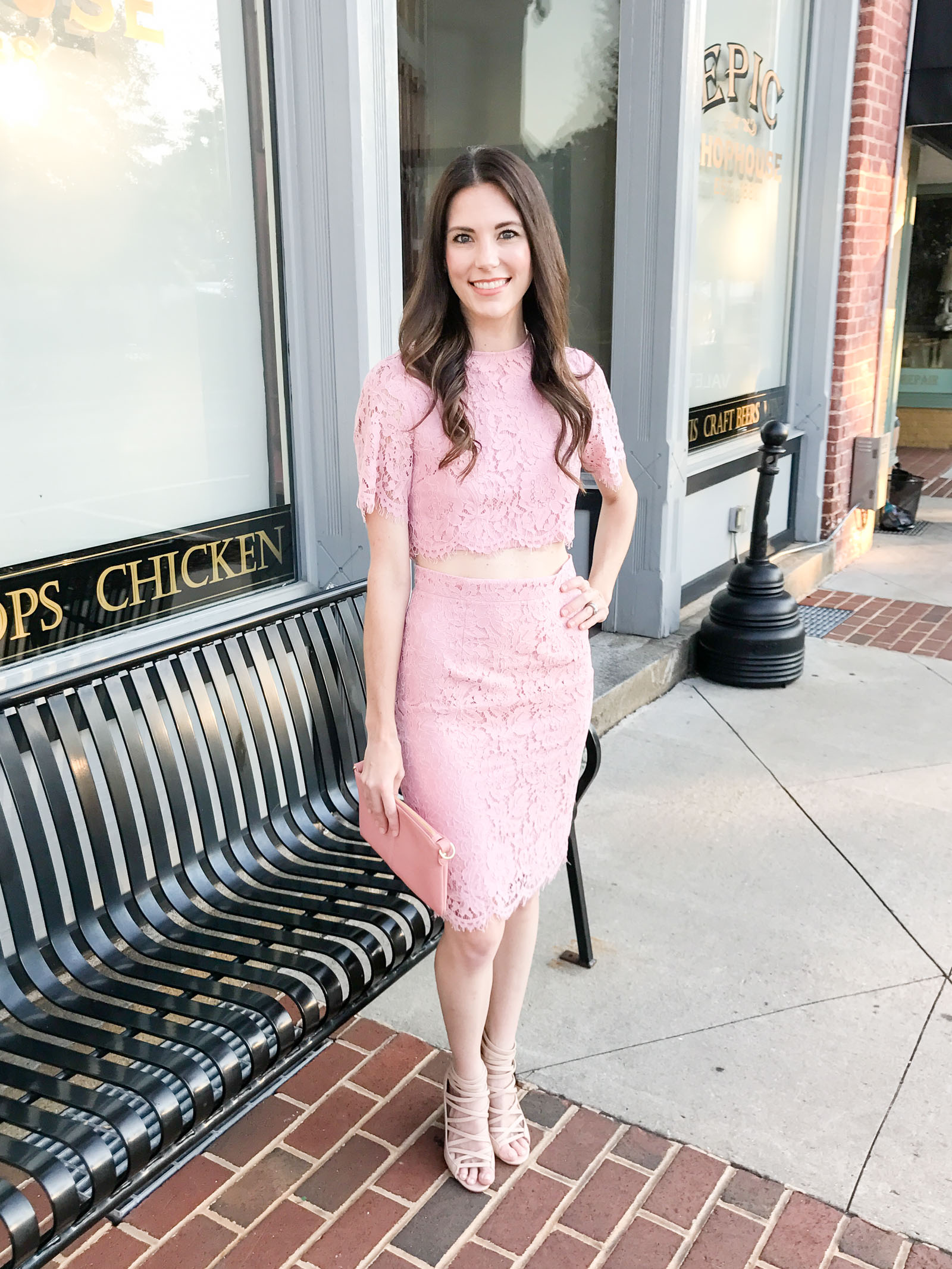 Thanks for taking a look back on the weekend with me! You can see my previous look back post here if you missed it!