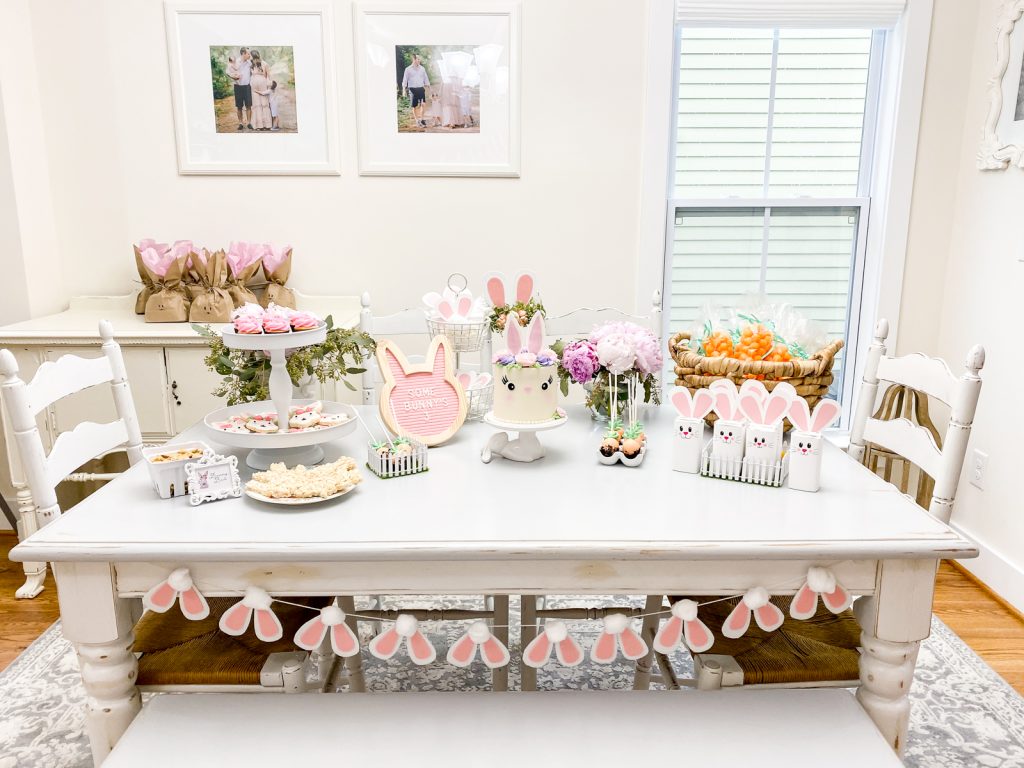 SOME BUNNY'S 3!
I LOVED how Ryann's adorable bunny themed birthday party turned out! Every mama knows this feeling… I blinked and my baby grew up. I was just thinking about Ryann Whitney's 1st birthday and reminiscing through all the pretty details! If you missed the mini wedding, you can see her Flower Themed 1st Birthday Party here! It was a bit, well…over the top.
Ryann's 2nd birthday was just after Remy came home from the hospital after his 104+ day stay so needless to say, the celebration was minimal.
A LAST MINUTE PARTY
Since we are a bit back on our feet, I couldn't say no when my sweet girl asked for a big bunny party, but with just a week notice! Insert panic. I managed to pull off a super cute bunny themed party that she loved and even though we couldn't have a ton of people around Remy because of his immune system, we all had a blast!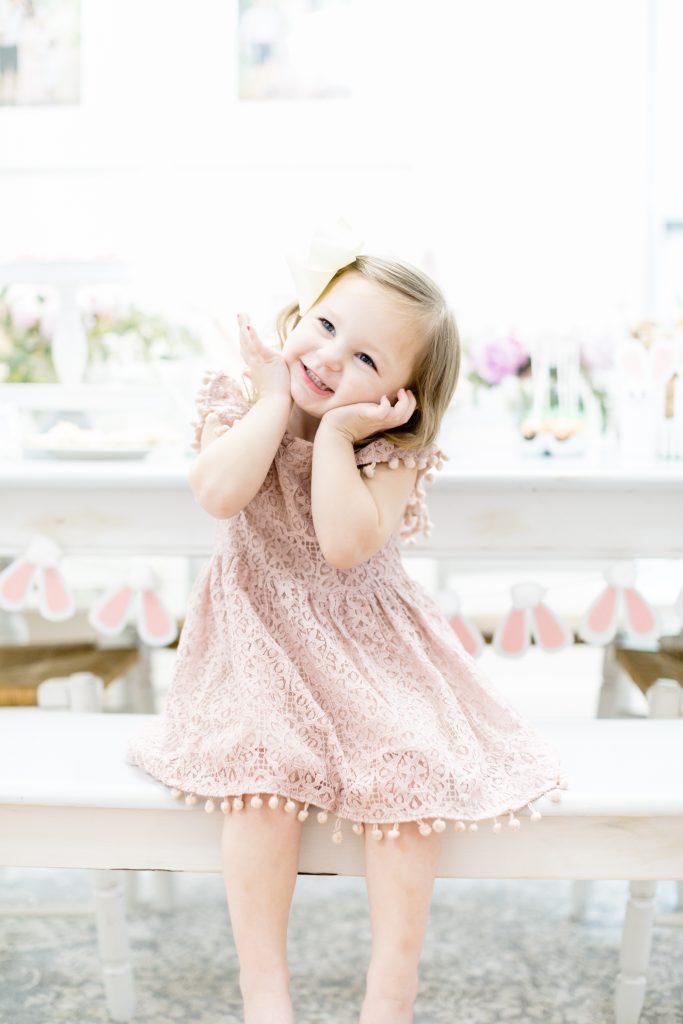 FOR THOSE THAT CAME FOR THE FOOD…
I fell in love with this idea I found on Pinterest: a Mexican layered dip in the shape of a carrot. The important part was that is was adorable, and the 2nd most important part, it was DELICIOUS! I used this recipe and skipped the olives and lettuce. But truly, this was the best part of the party.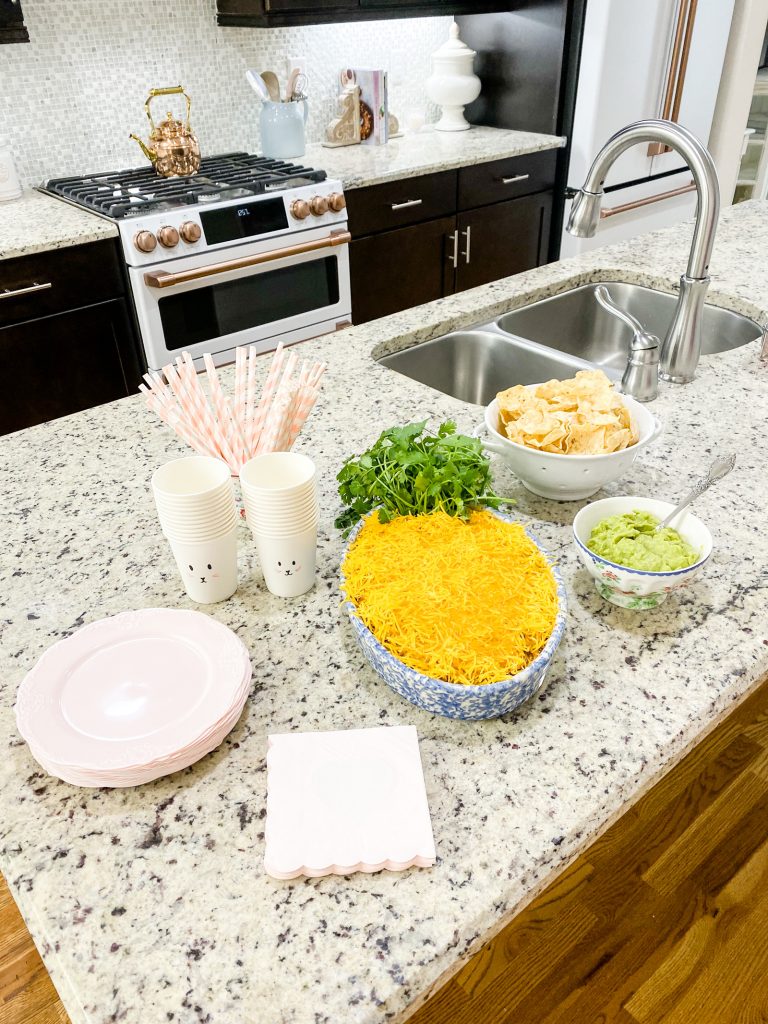 THE DETAILS
When it came to the details, I went to Pinterest for ideas but used Amazon for all the things! You can see the main party details here and below are the items I found on Amazon that shipped quick enough for the party! I went with no-sew sock bunnies for party favors and they were a hit! I also took a little marker to some white cups to make them look like bunnies, super easy and it added the perfect detail to the food area!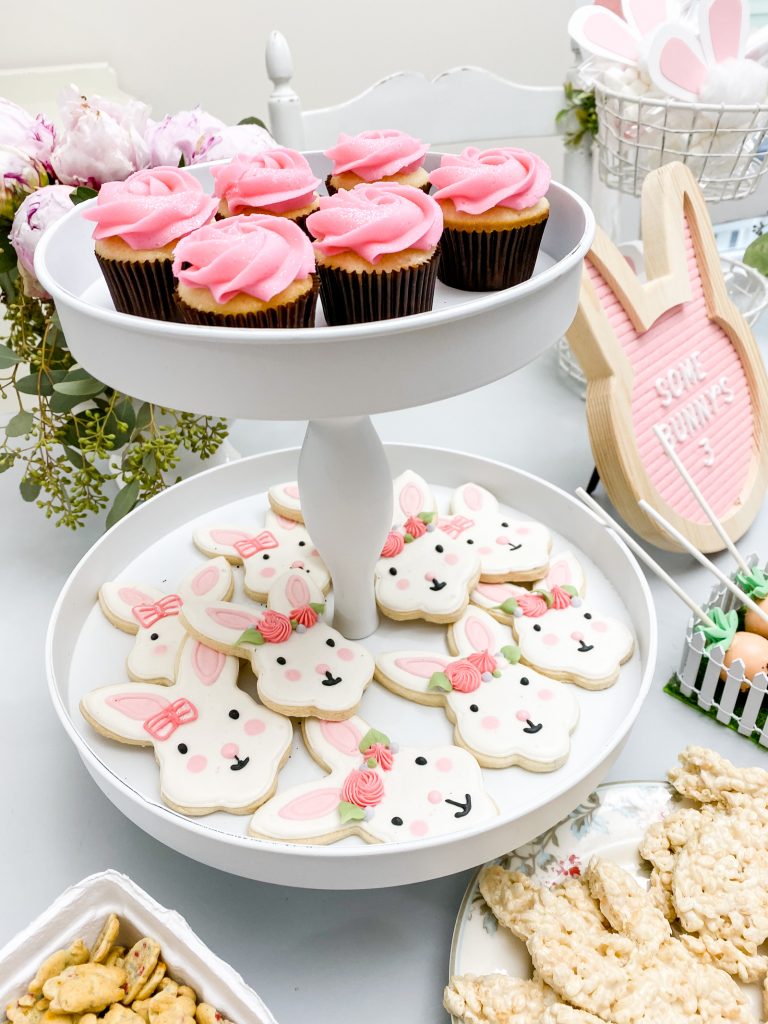 A little creativity and a couple late nights and this party was complete! Thankfully the local bakery and cake maker could fit in our order for cookies and the cake pops! I think overall, the kids LOVED the bunny juice boxes and desserts! I am so grateful for our beautiful children and I'm so excited to kick off the holidays because most of our birthdays are also in the next 6 weeks! Ryann's bunny themed birthday party was the best start to it all! Happy 3rd birthday to my littlest bunny girl!