When we found out we were pregnant with a girl, I couldn't contain my excitement! I thought about every part of her little life, including her first birthday party, long before she was even earth-side. When our precious angel, Ryann Whitney arrived, she was just the doll I hoped for! I knew my love for flowers would go perfectly with all her cuteness so I started photographing her monthly with a flower shaped number representing the age she was that month. If you haven't seen it, here is the post on her nursery that has watercolor peony wallpaper as well! When those 12 months went by (extremely quickly, I'll add) I wrapped up her first year with a floral birthday party!! It was the most perfect day for our baby girl and she loved being the center of all the attention.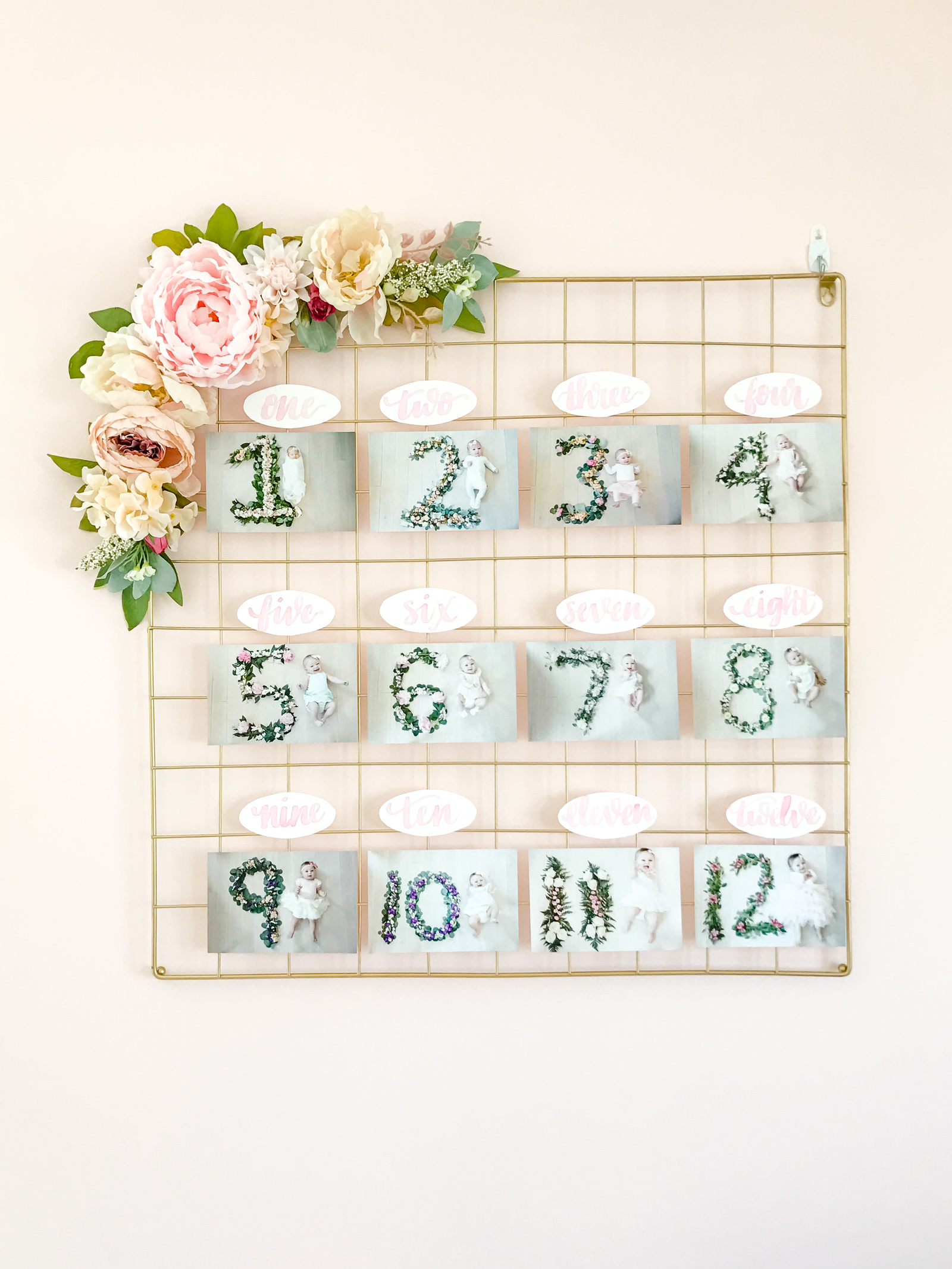 1st Birthday Flower Party
At Ryann Whitney's birthday, each guest made their own custom flower crown with the help of Cory that owns Bells Box Collective, colored custom floral coloring sheets, ate lots of sweets, and of course, got their picture taken with the floral back drop! We had all the amazing custom lettering and signs made from an amazing local calligrapher, Lettered Lovely by Amy. She did one for the flower crown station that said, "Crown Yourself, Little Queen" since Ryann means Little Queen in Irish.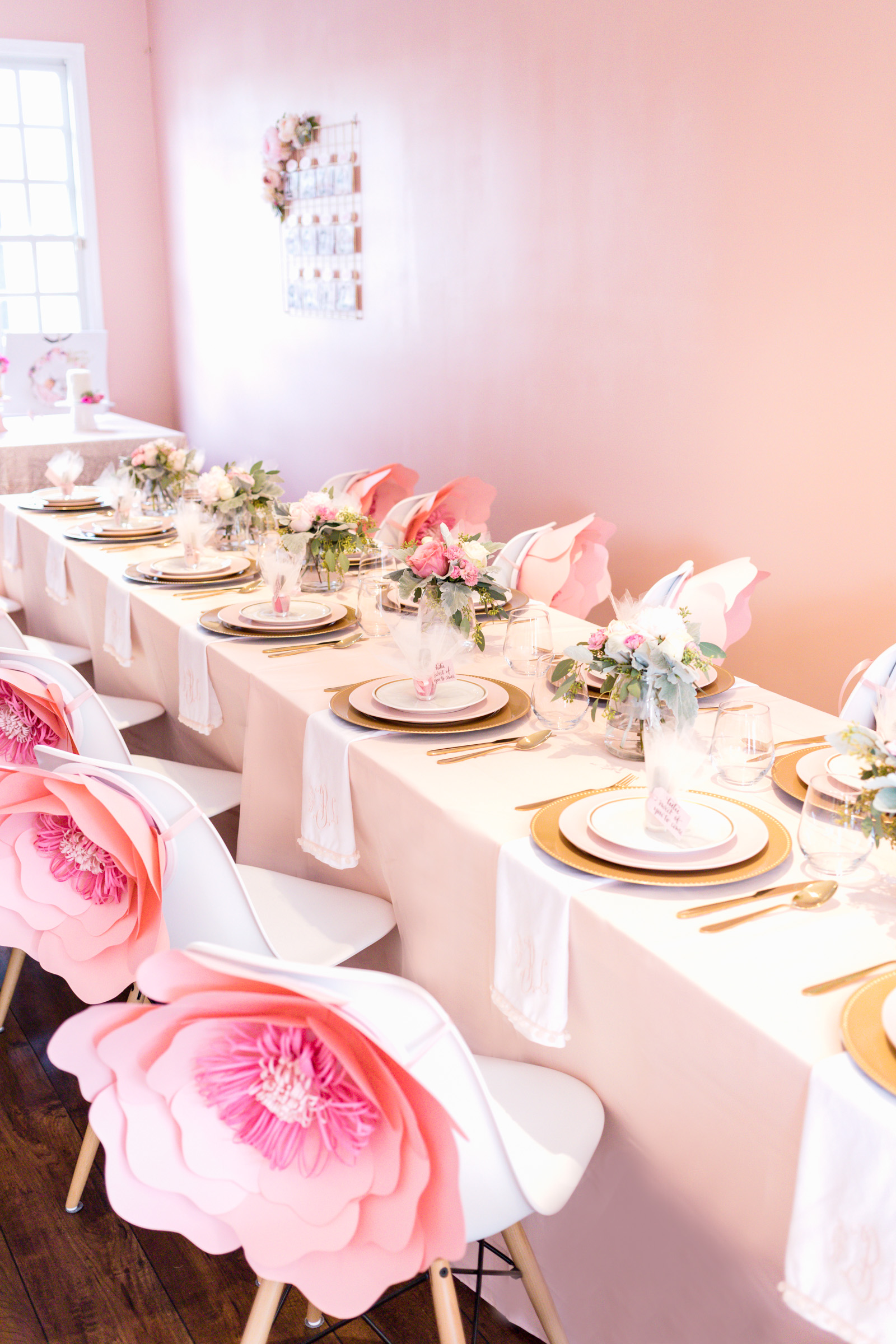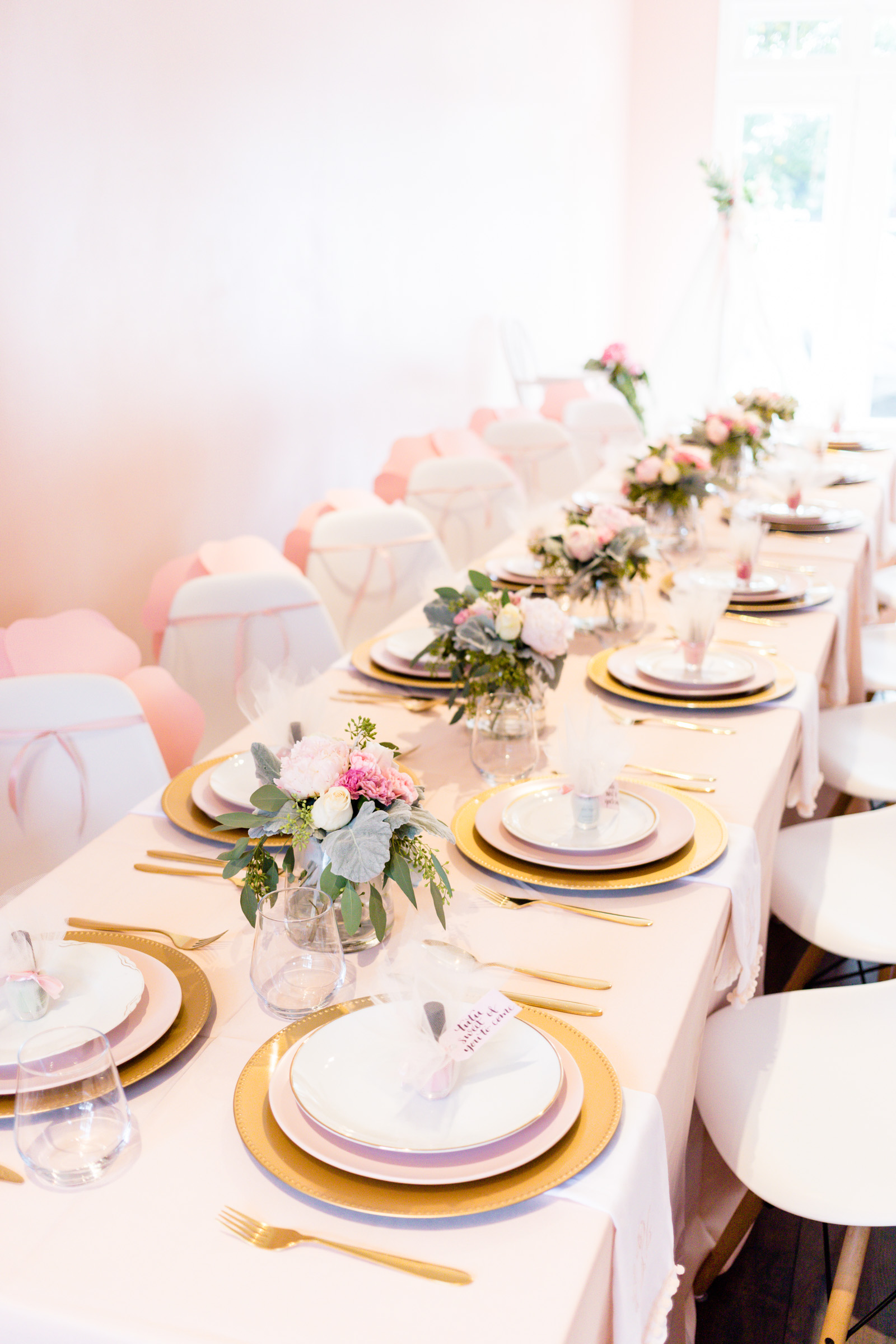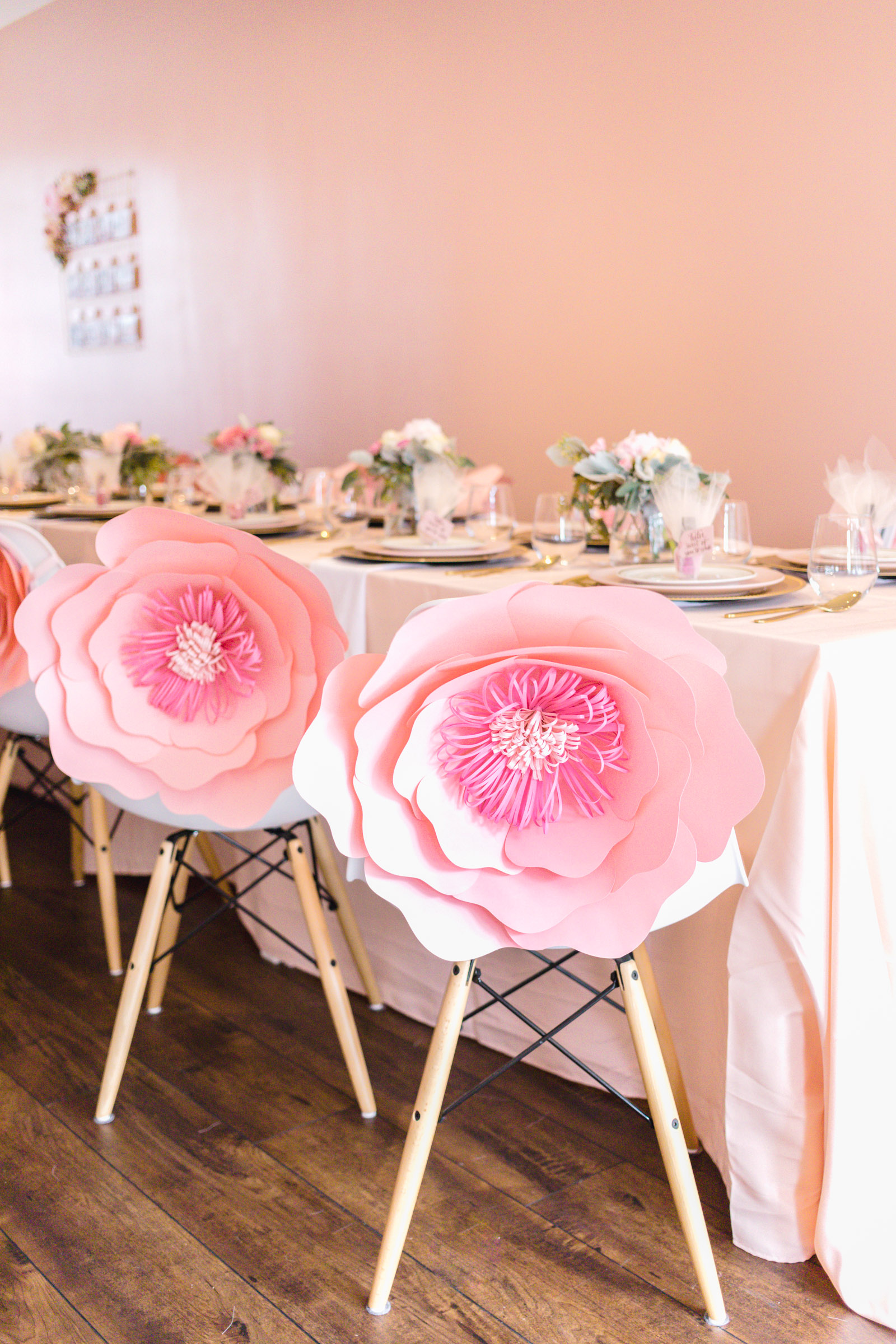 Our sweet girl was born with a very rare stomach condition called gastroparesis which makes it difficult for her to digest foods along with being highly allergic to dairy. We got really creative and I was able to make her a cake that was safe and also enjoyable for her to eat! That moment was pretty emotional for us as parents as we weren't sure for the first 10 months of her life if she could even tolerate something like cake on her first birthday! Learning how to make a birthday cake for the guests and then another dairy and gluten free cake for Ryann Whitney was quite the adventure for me as a mom but I am so glad they turned out great!
Truth be told, I wanted this party to be more of a mini wedding. Ryann Whitney was our rainbow baby and celebrating her and all we went through in 2016 was a big deal for us so we went above and beyond for this joyful day!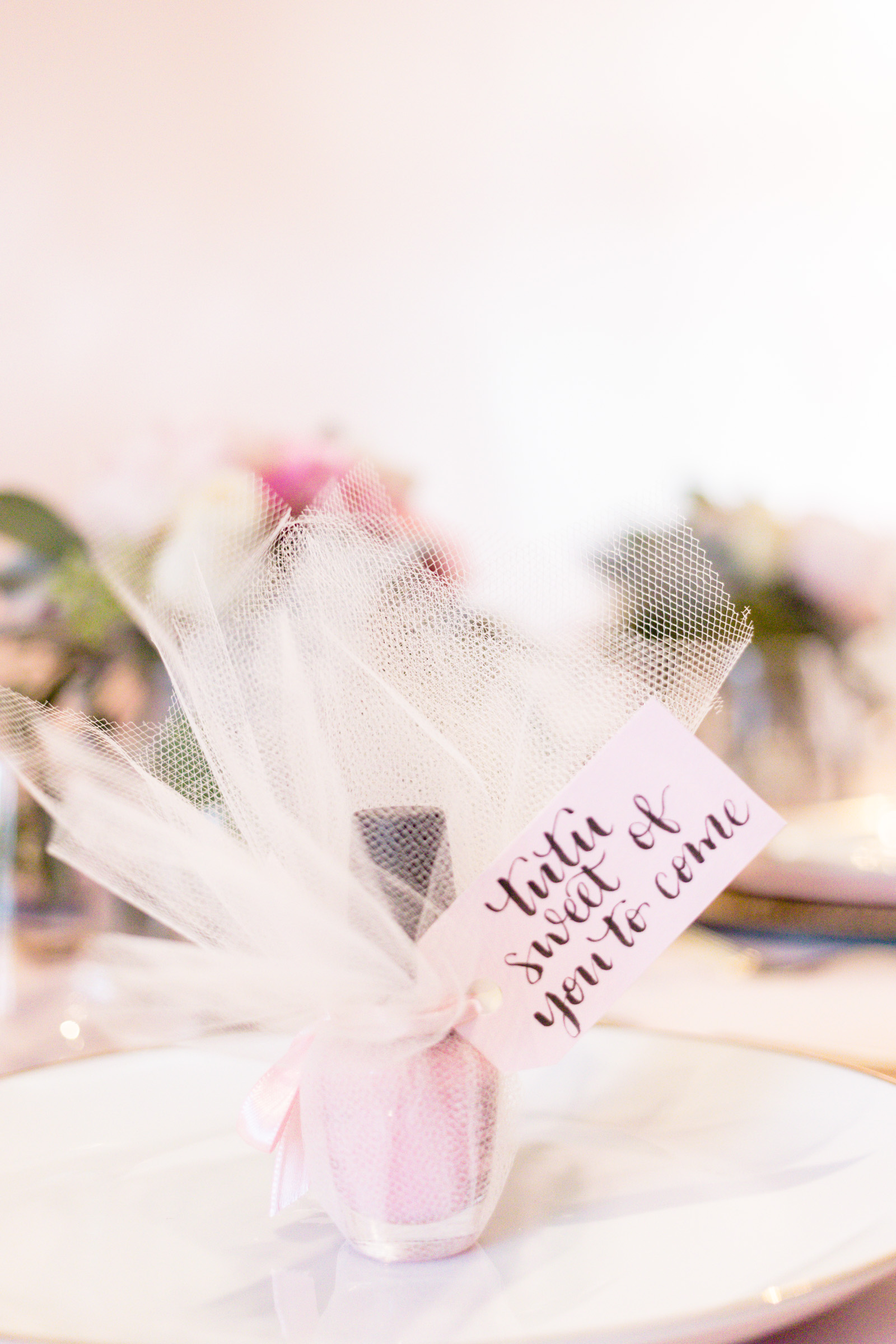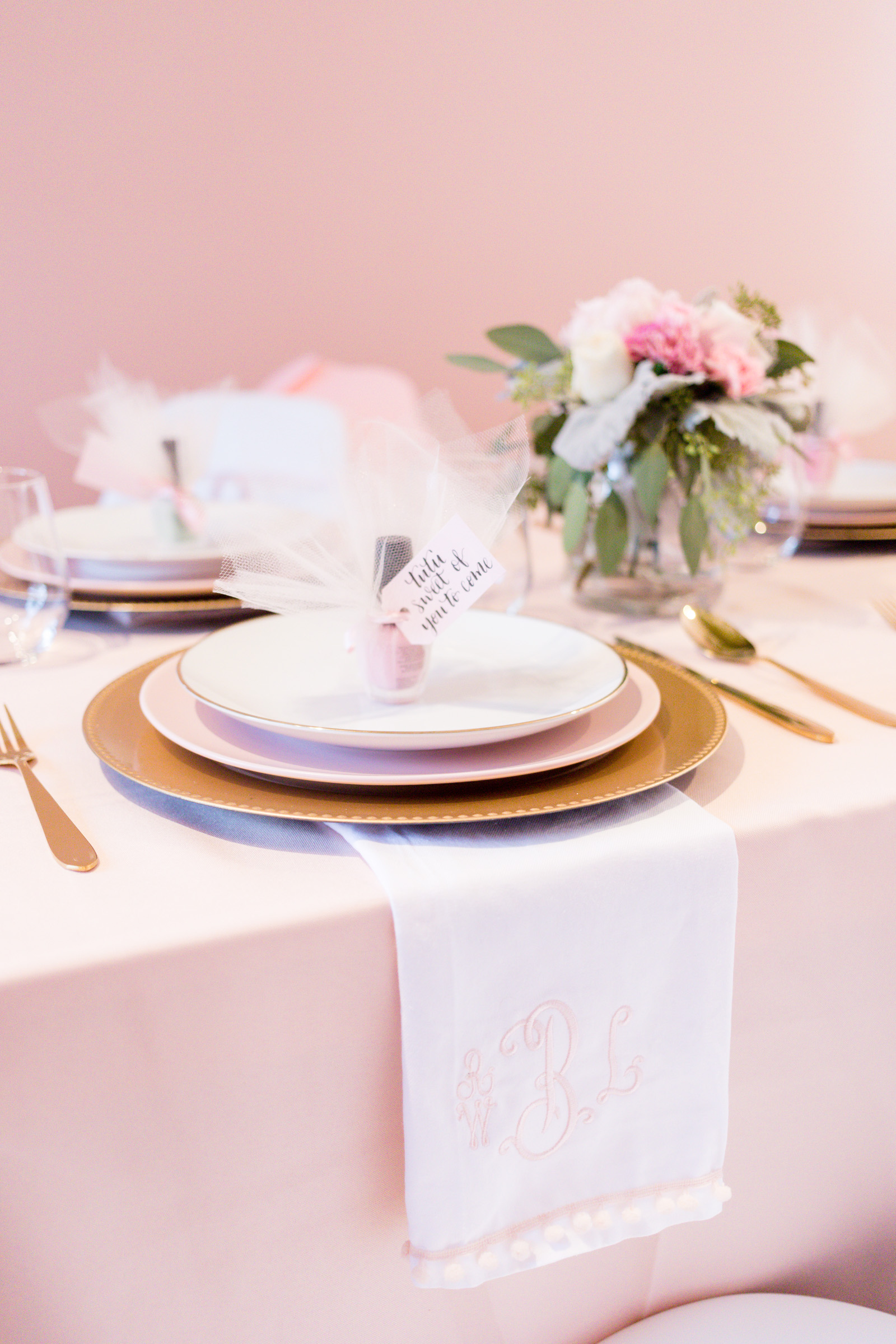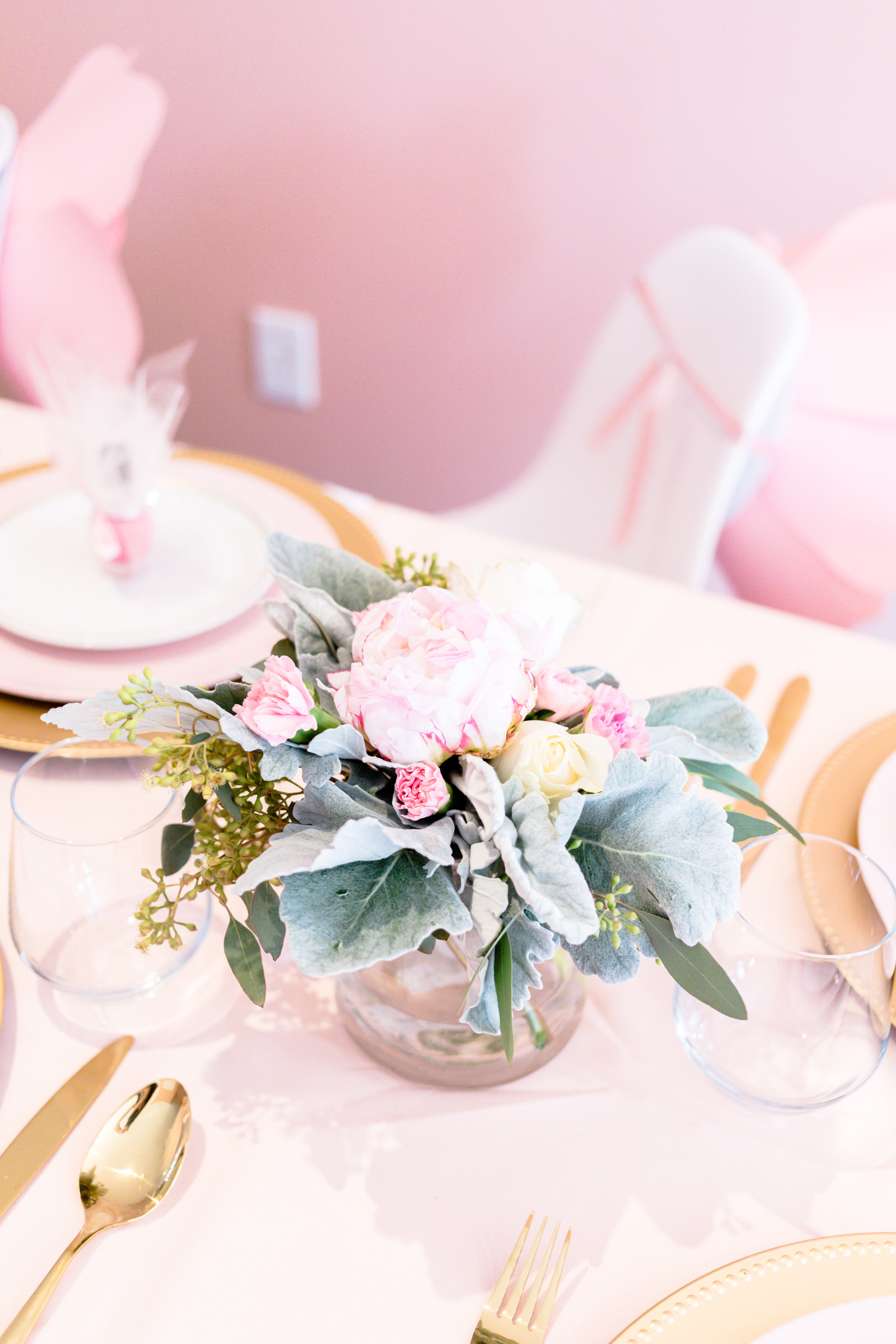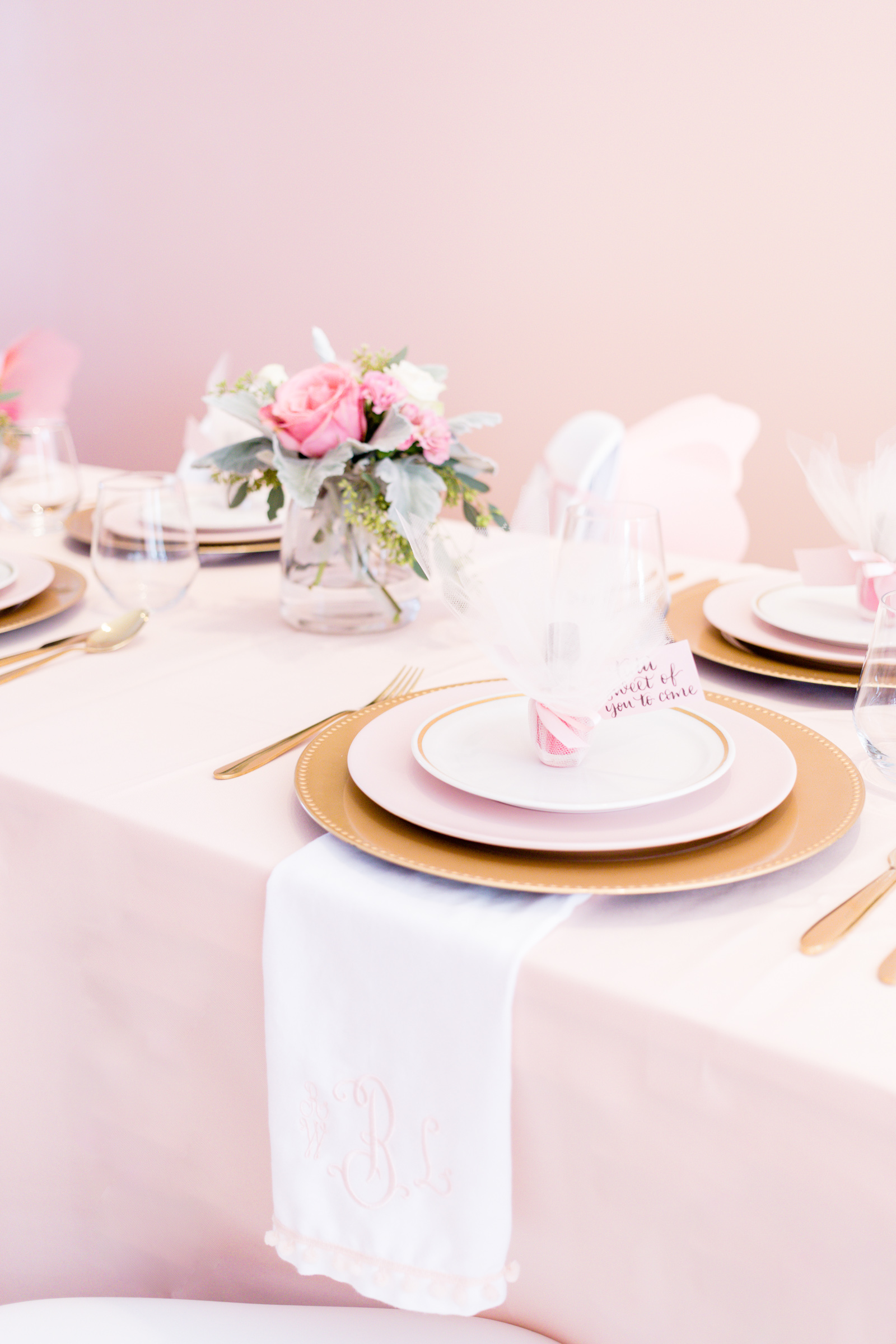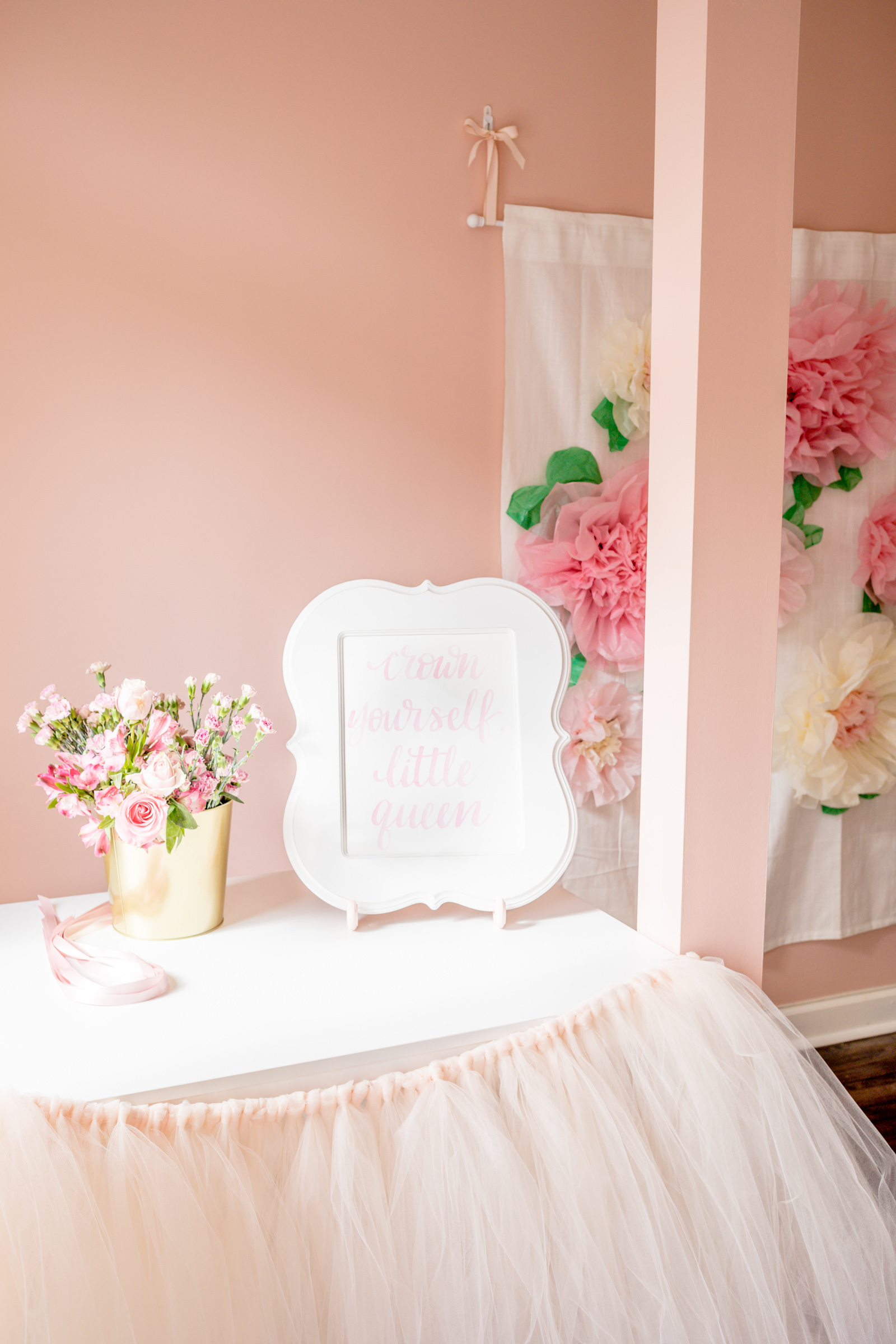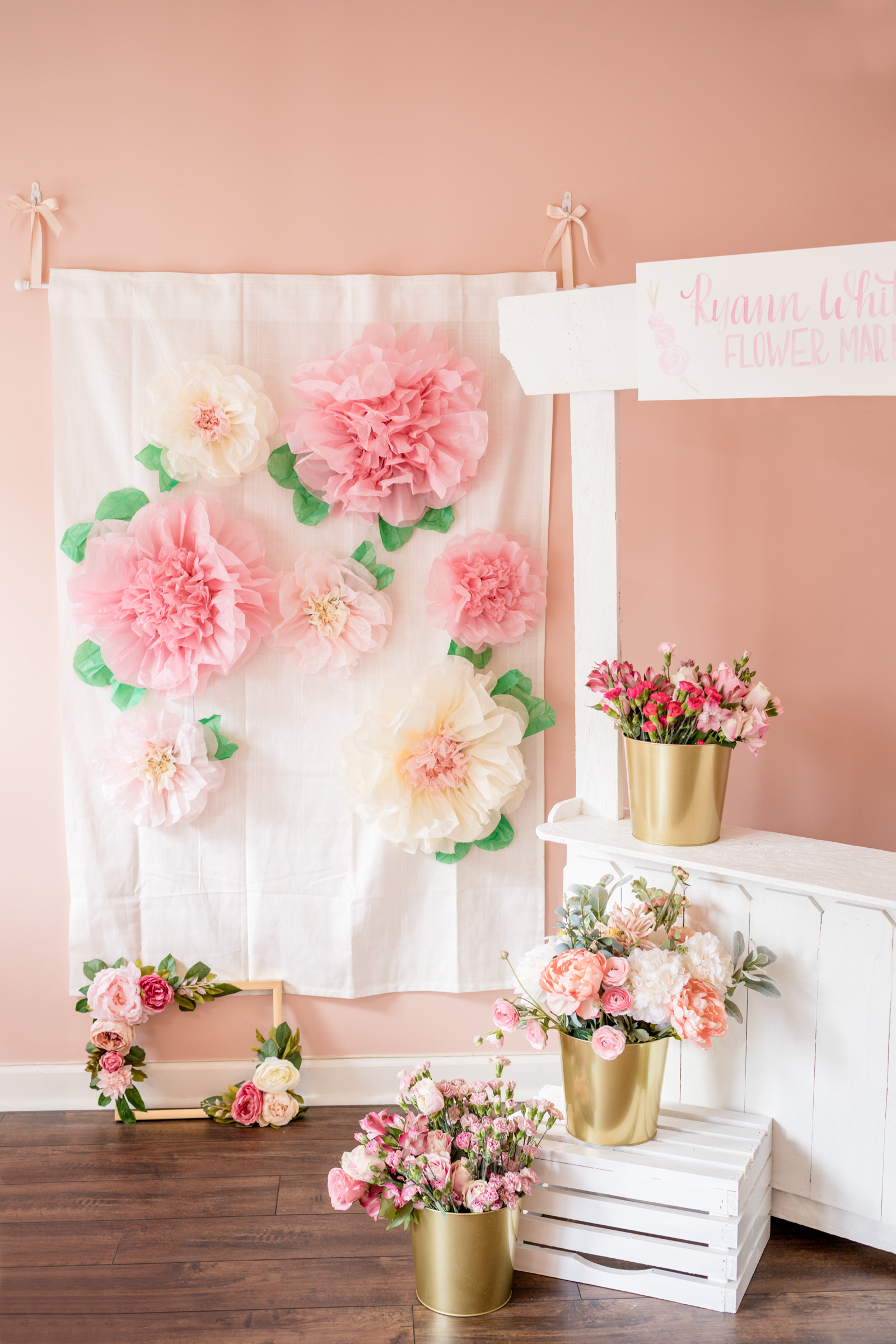 Event Details
Event Planner and Event Location: Cory Rindskopf of Bells Box Collective. Follow Cory's Instagram here: @bellsboxcollective
Flowers and Flower crowns: Cory of Bells Box Collective
Hand letting on all details: Lettered Lovely by Amy. Follow Amy's Instagram here: @letteredlovelybyamy
Flower market sign from Lettered Lovely
Foil Calligraphy on favor bags from Lettered Lovely
Custom flower coloring sheets from Lettered Lovely
Napkin monogramming by A little Stitch of Charlotte @alittlesitchofclt
Ryann Whitney cake topper by Presto Party @prestopartybykelli
Pink cake stand by Paisley Couture Props
White ornate frame by Paisley Couture Props
Pink easel frame holders by Paisley Couture Props
Light pink pom pom trim on napkins by On Trend Fabrics
Paper flowers on photo back drop
White tent with flower box windows
Welcome sign and Hobby Lobby
White flower stand: Made by neighbor. Similar here and here to paint white!
Wire frame for monthly photos: Hobby Lobby
More Shots of All the Fun and the SMASH Cake!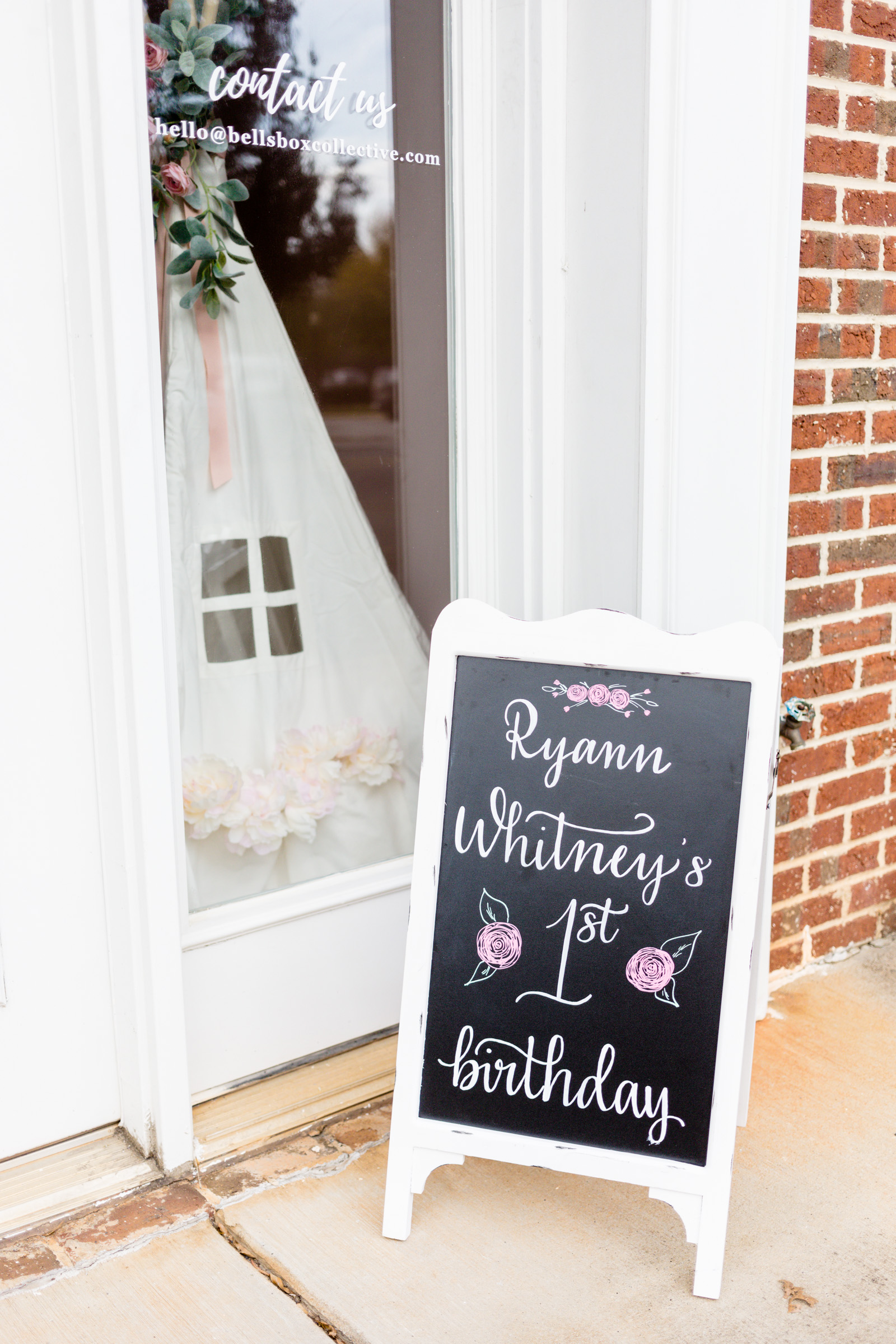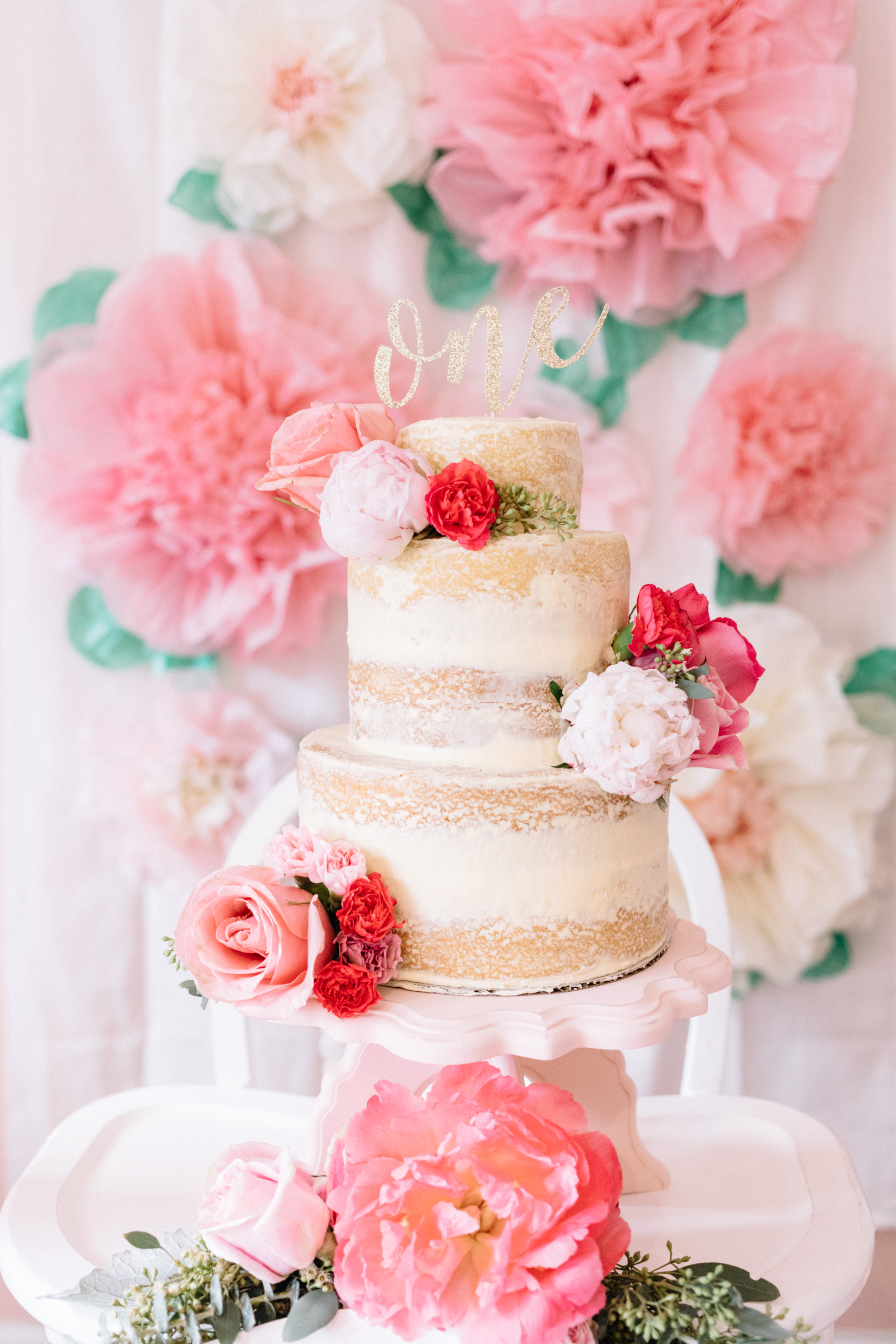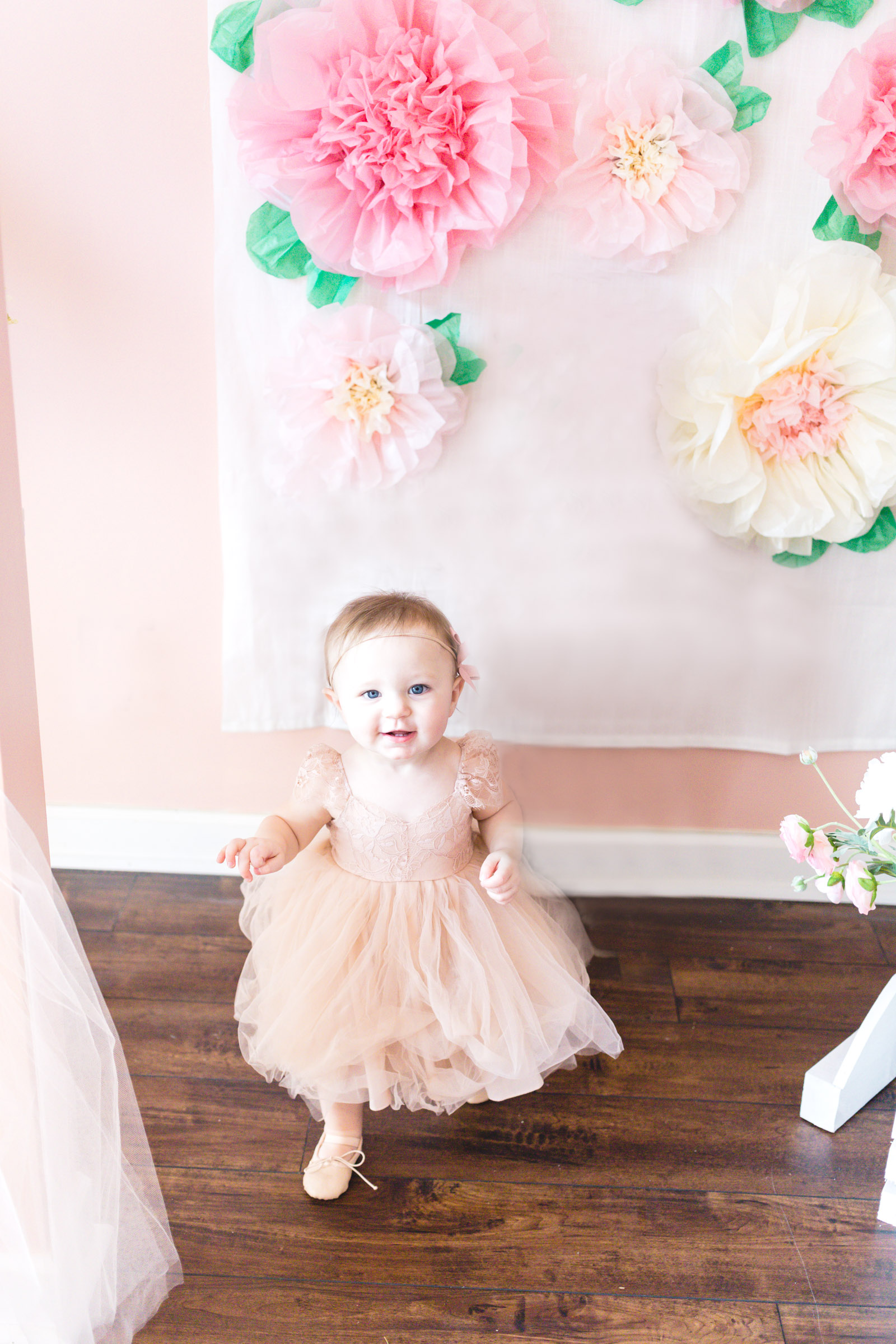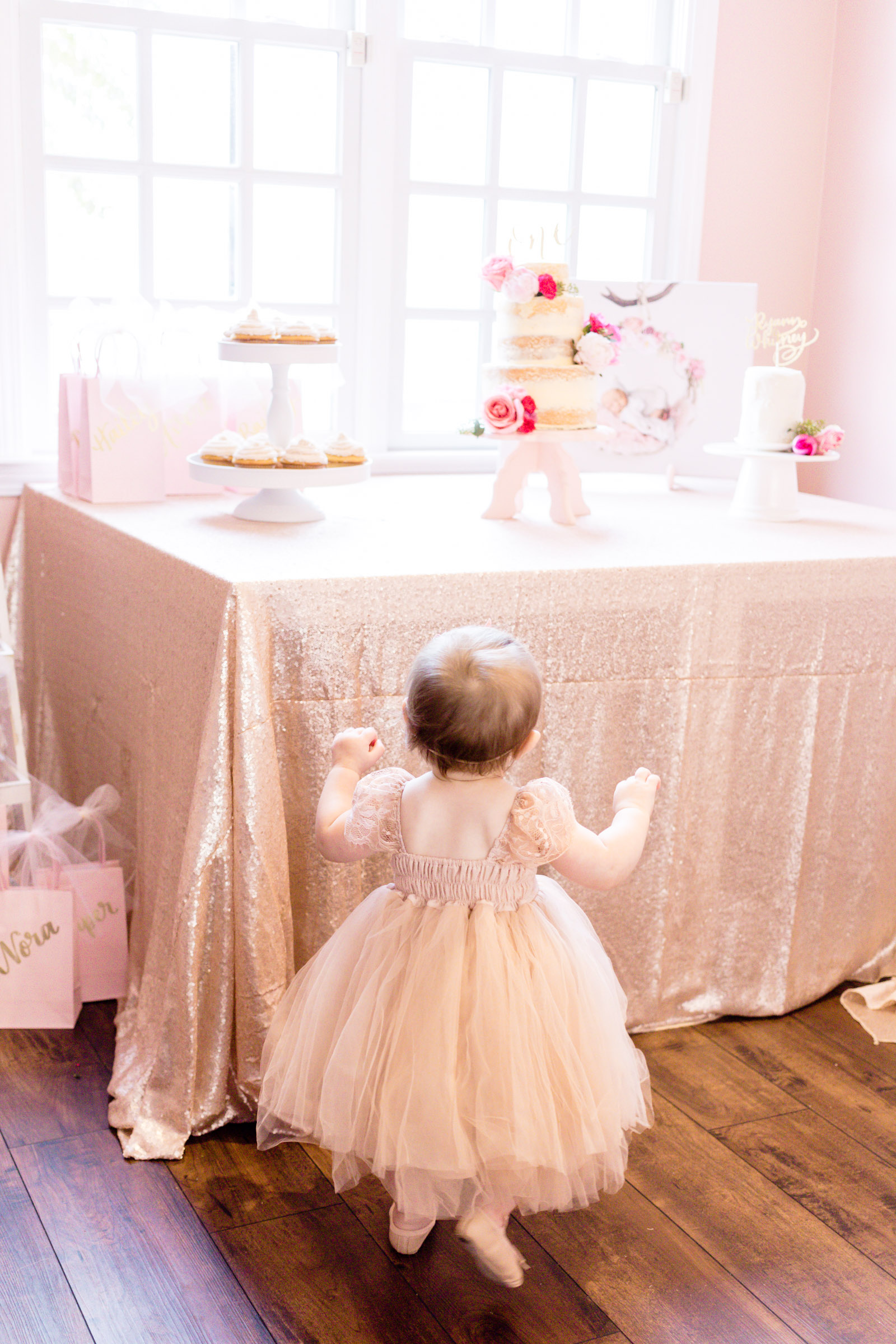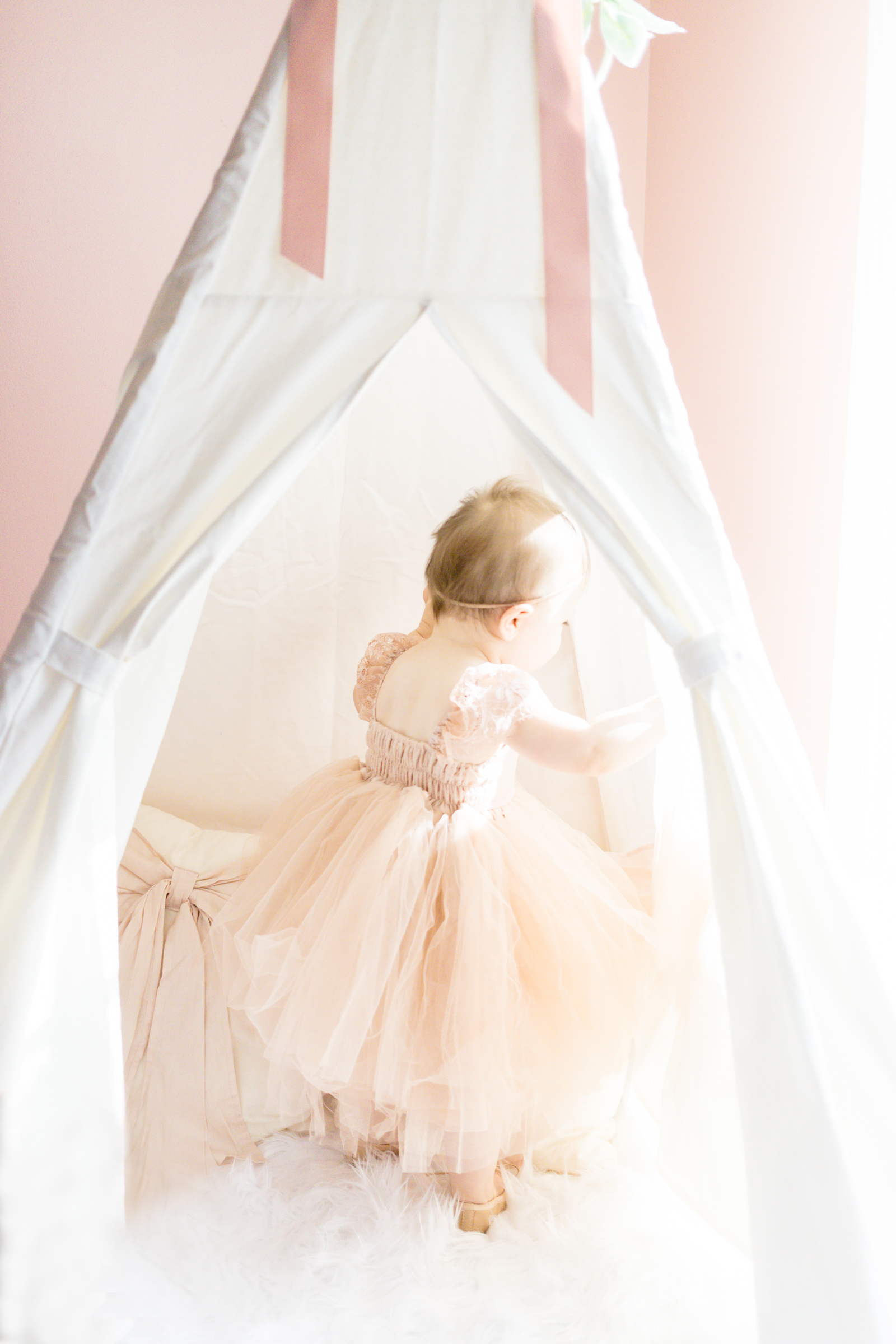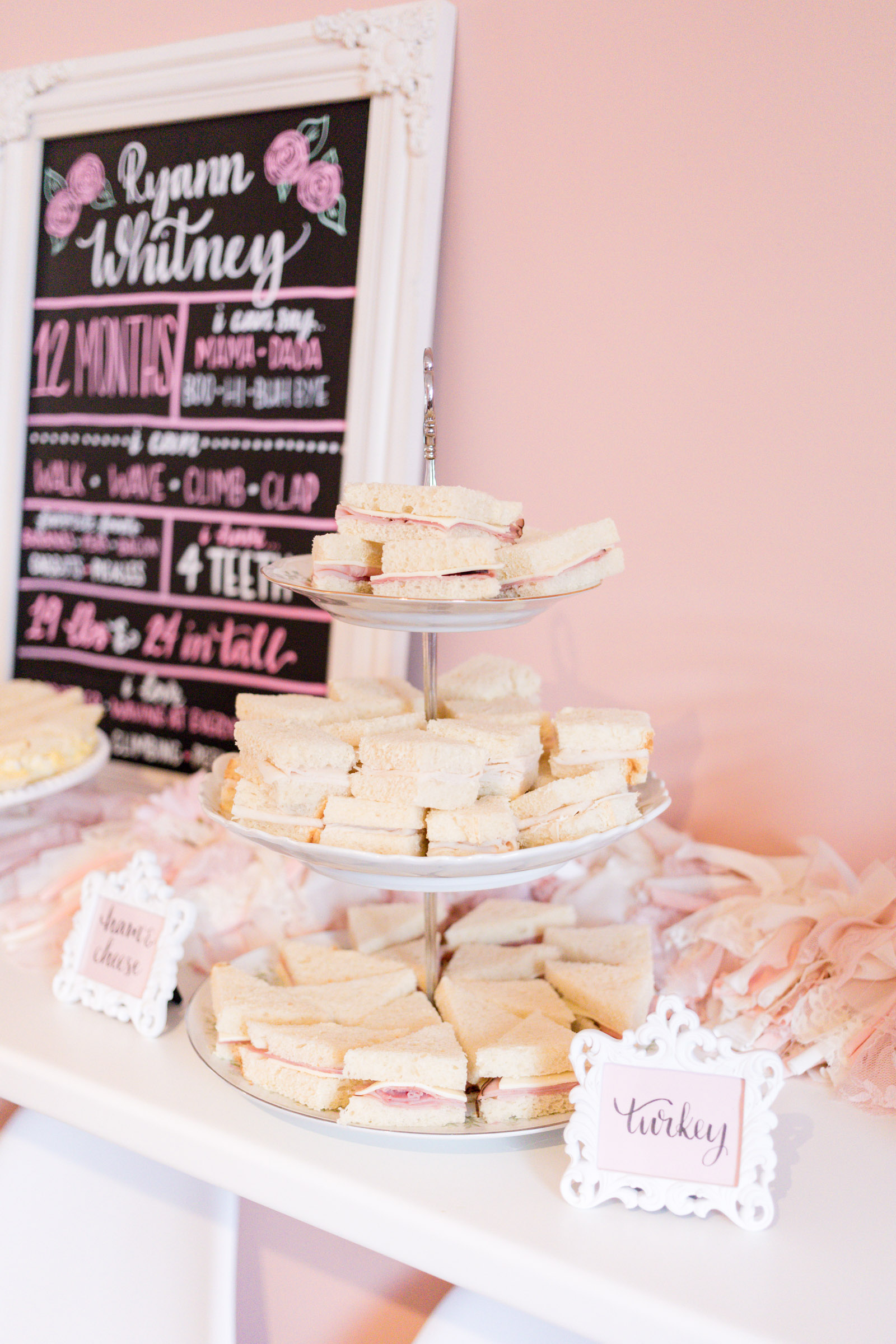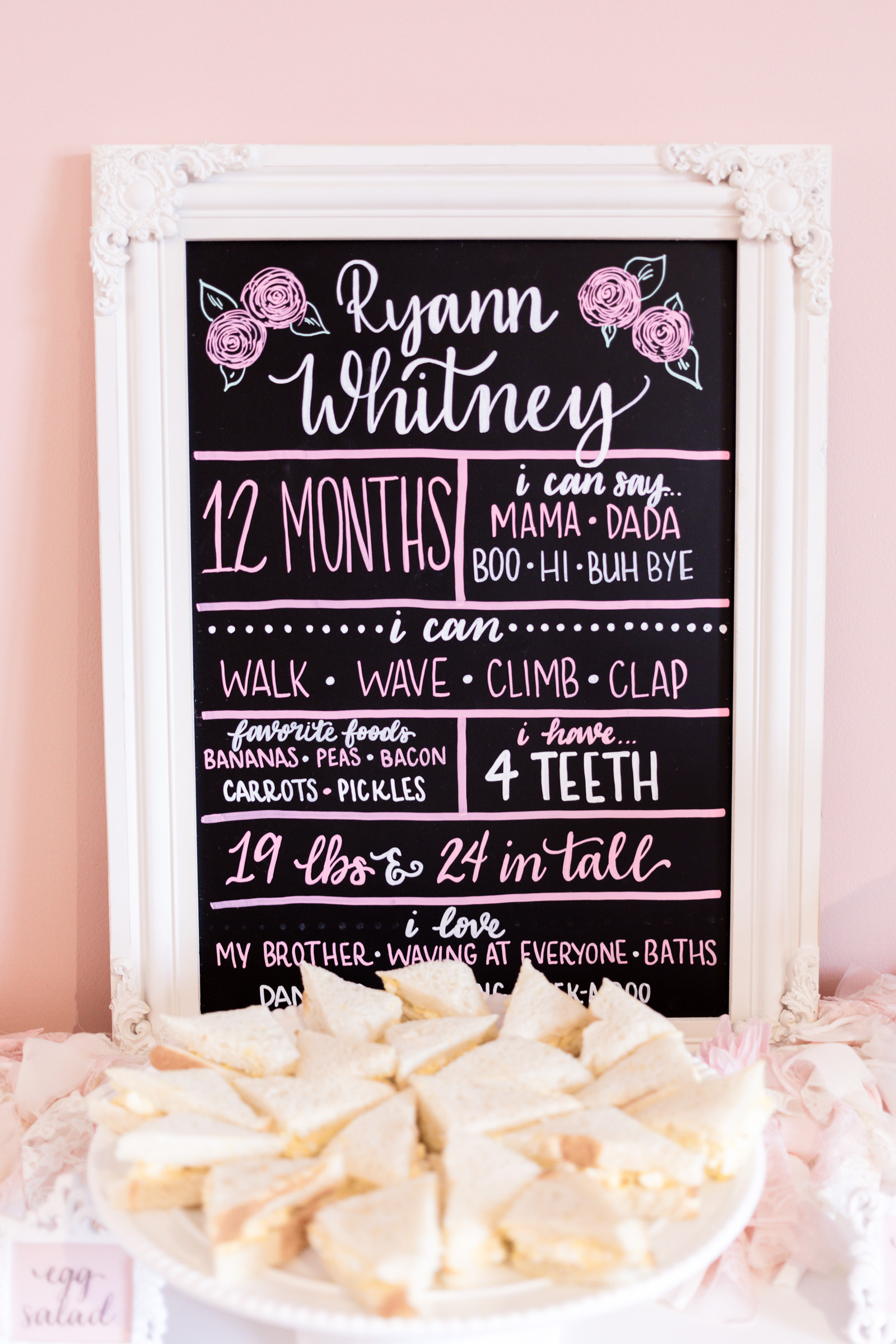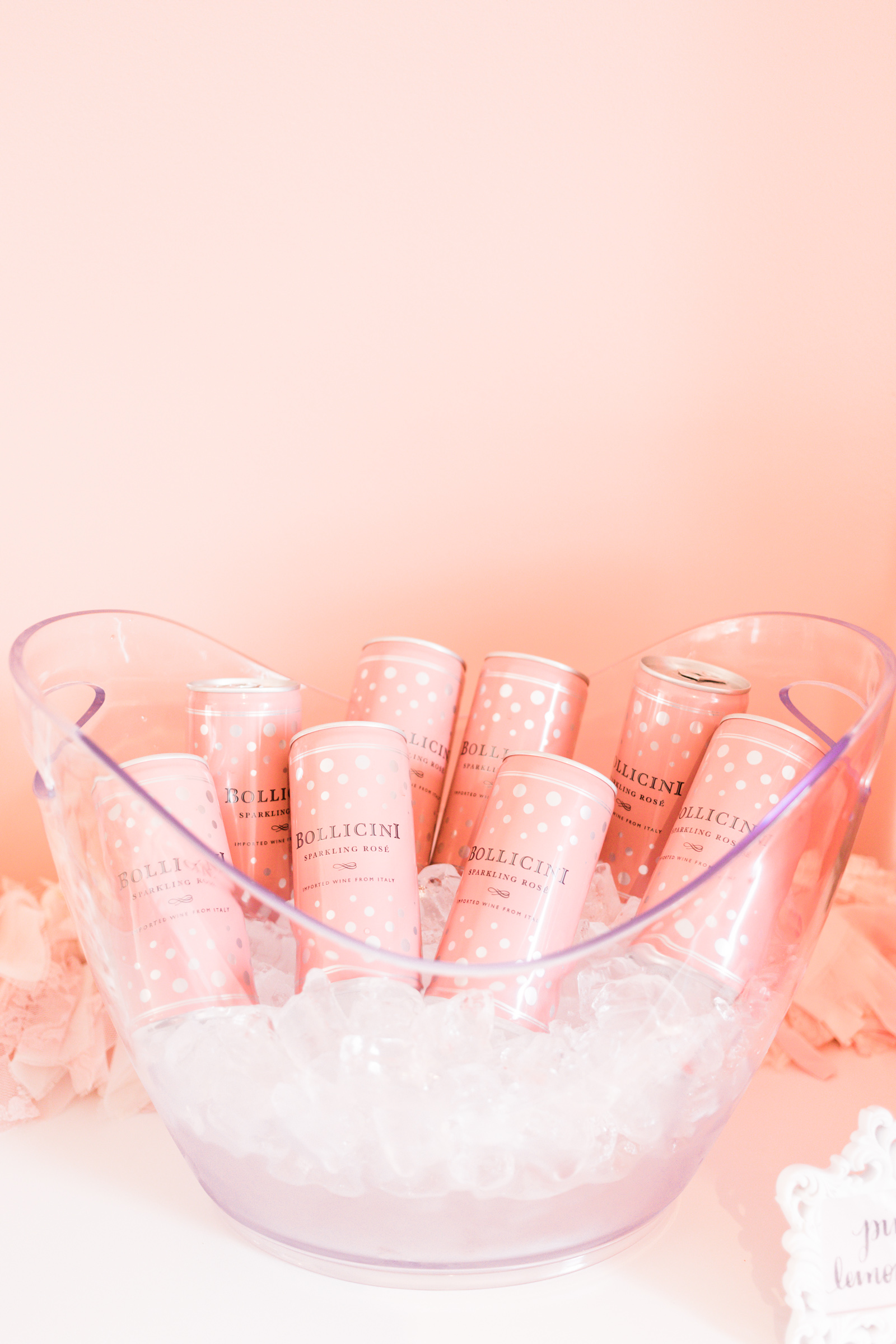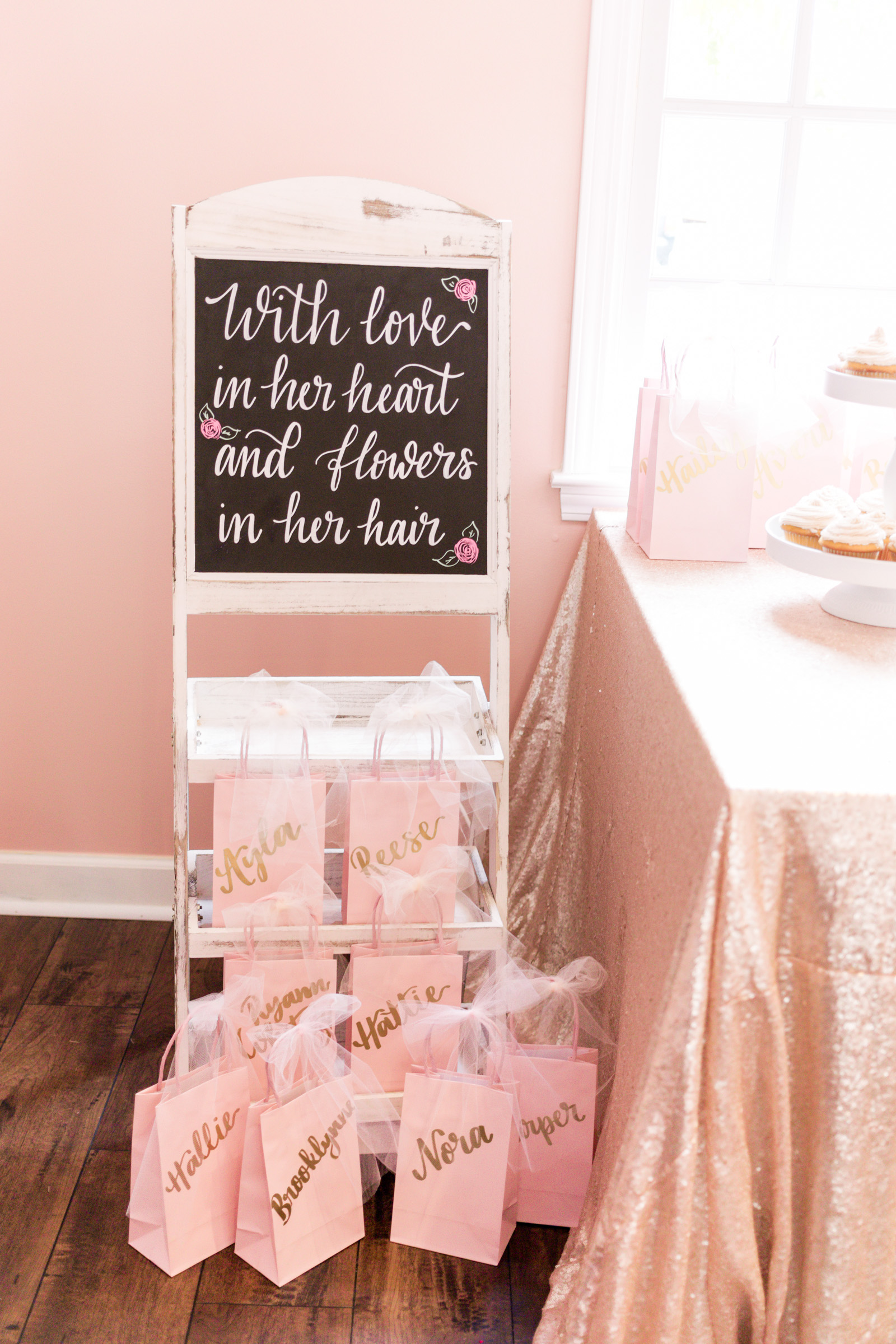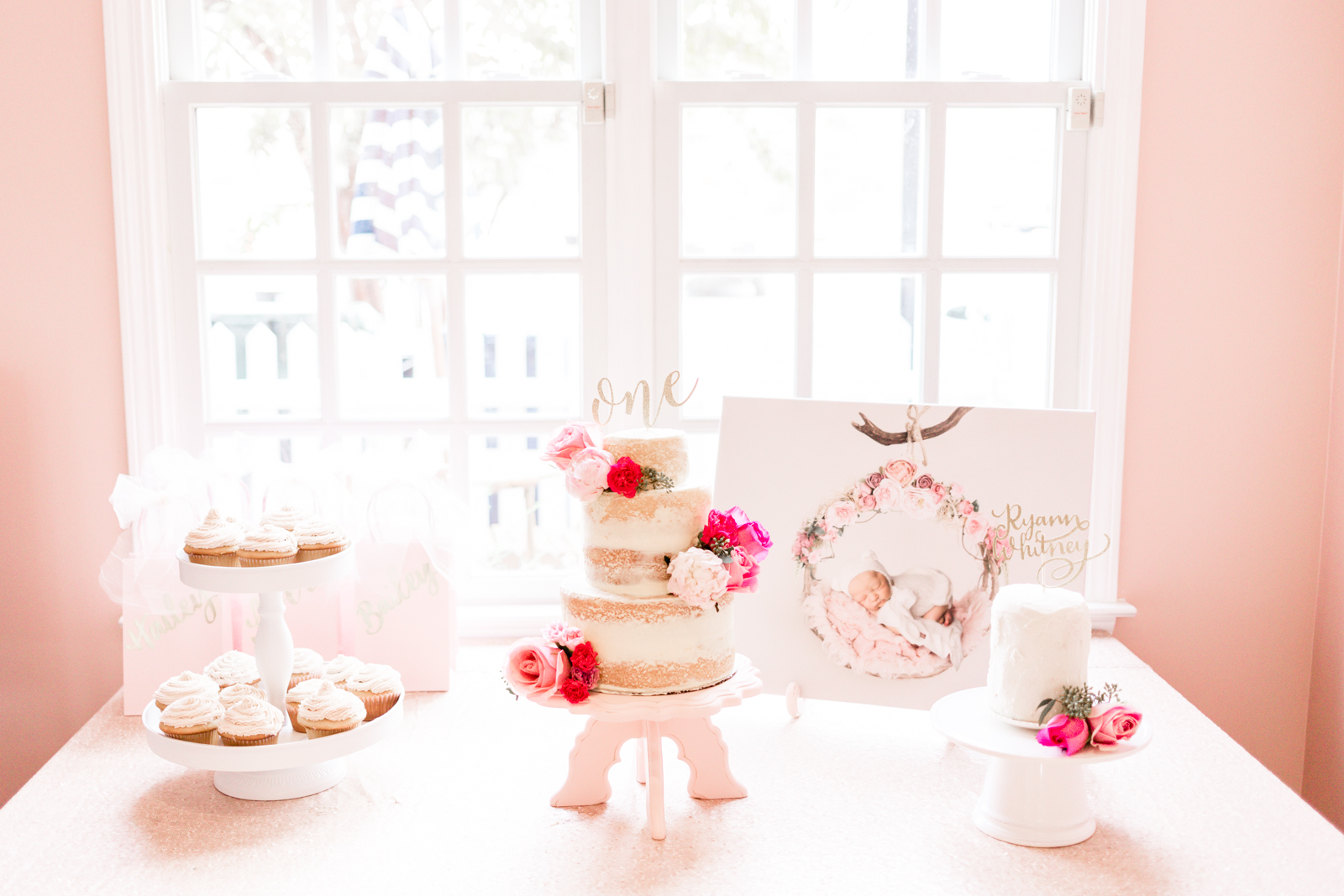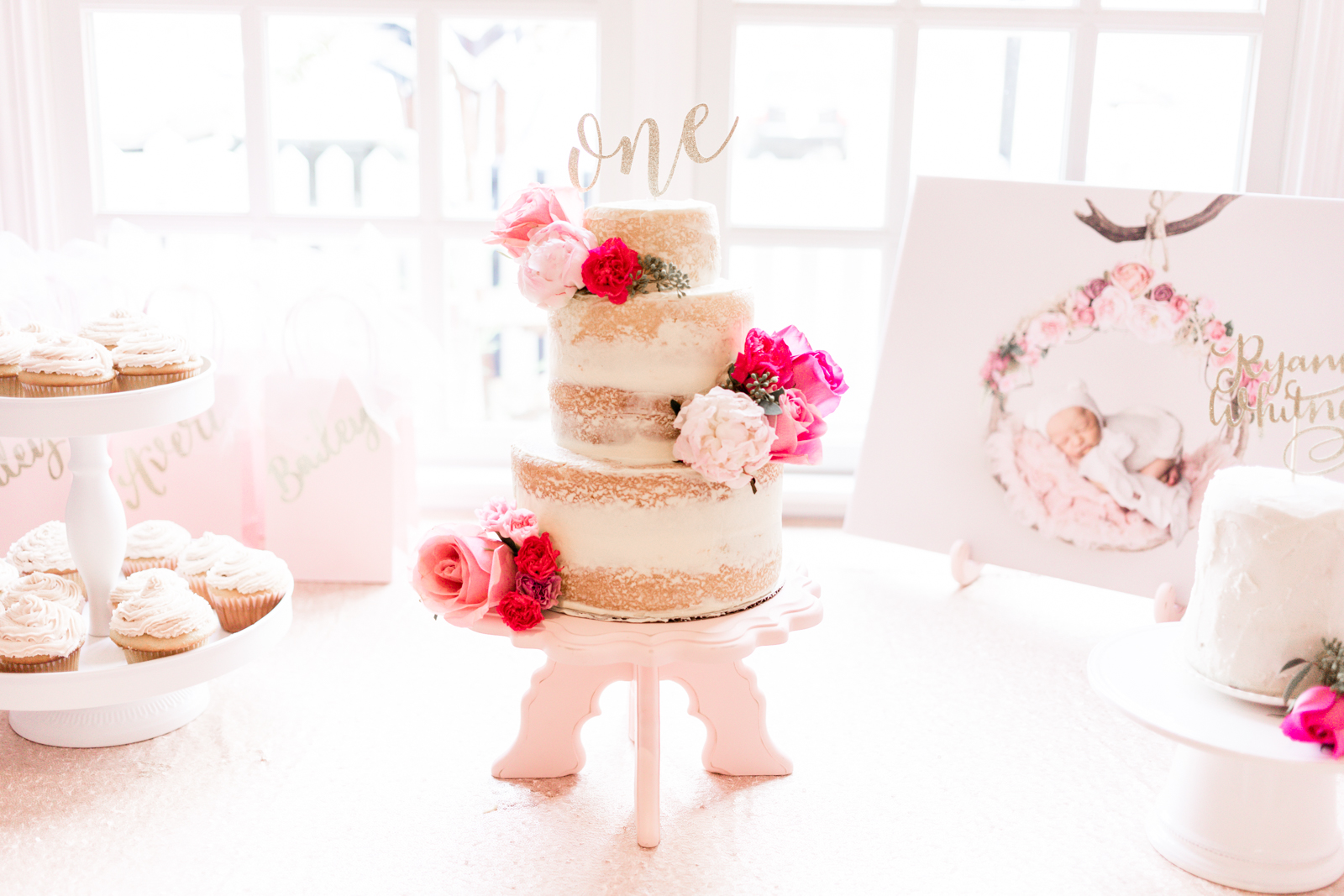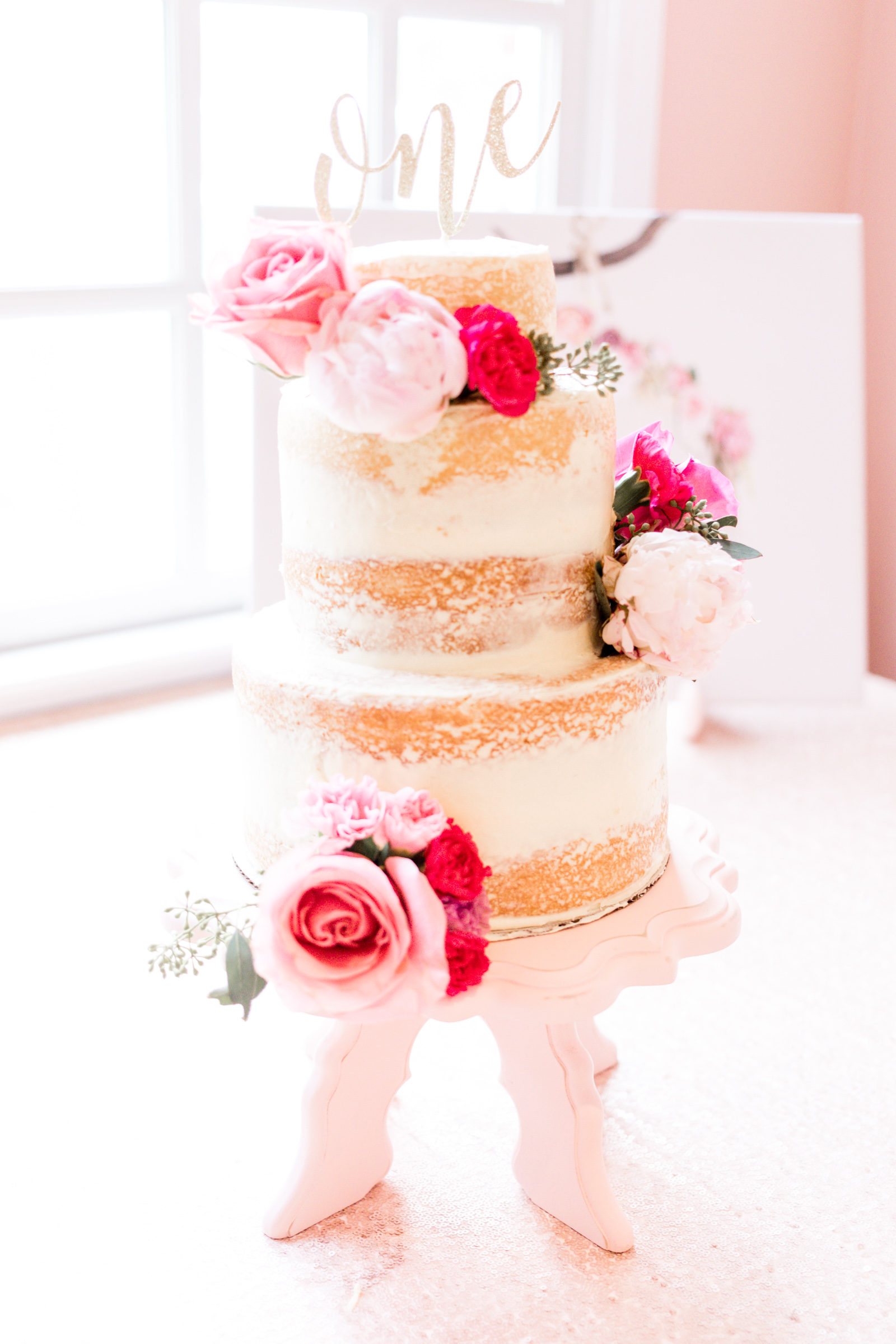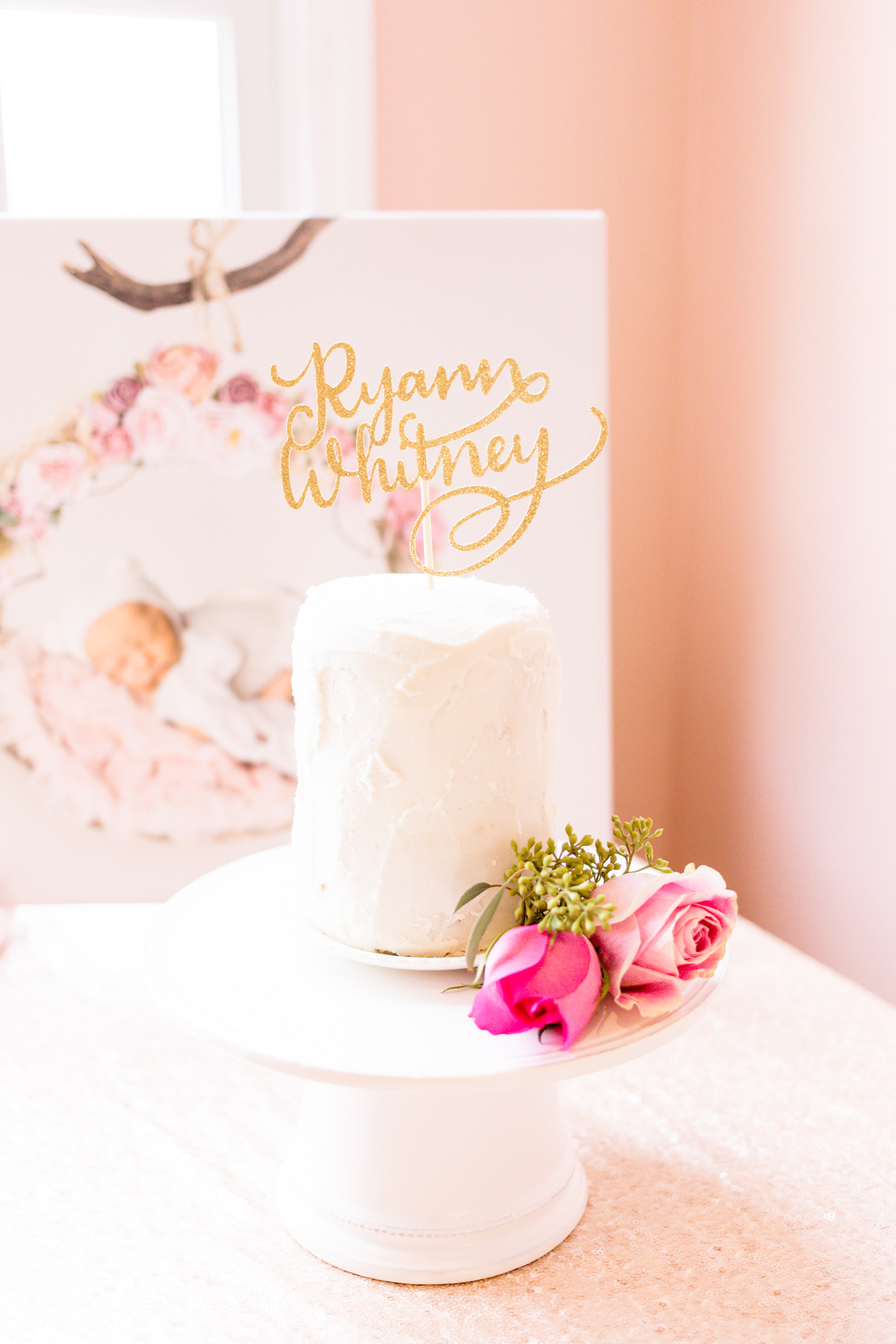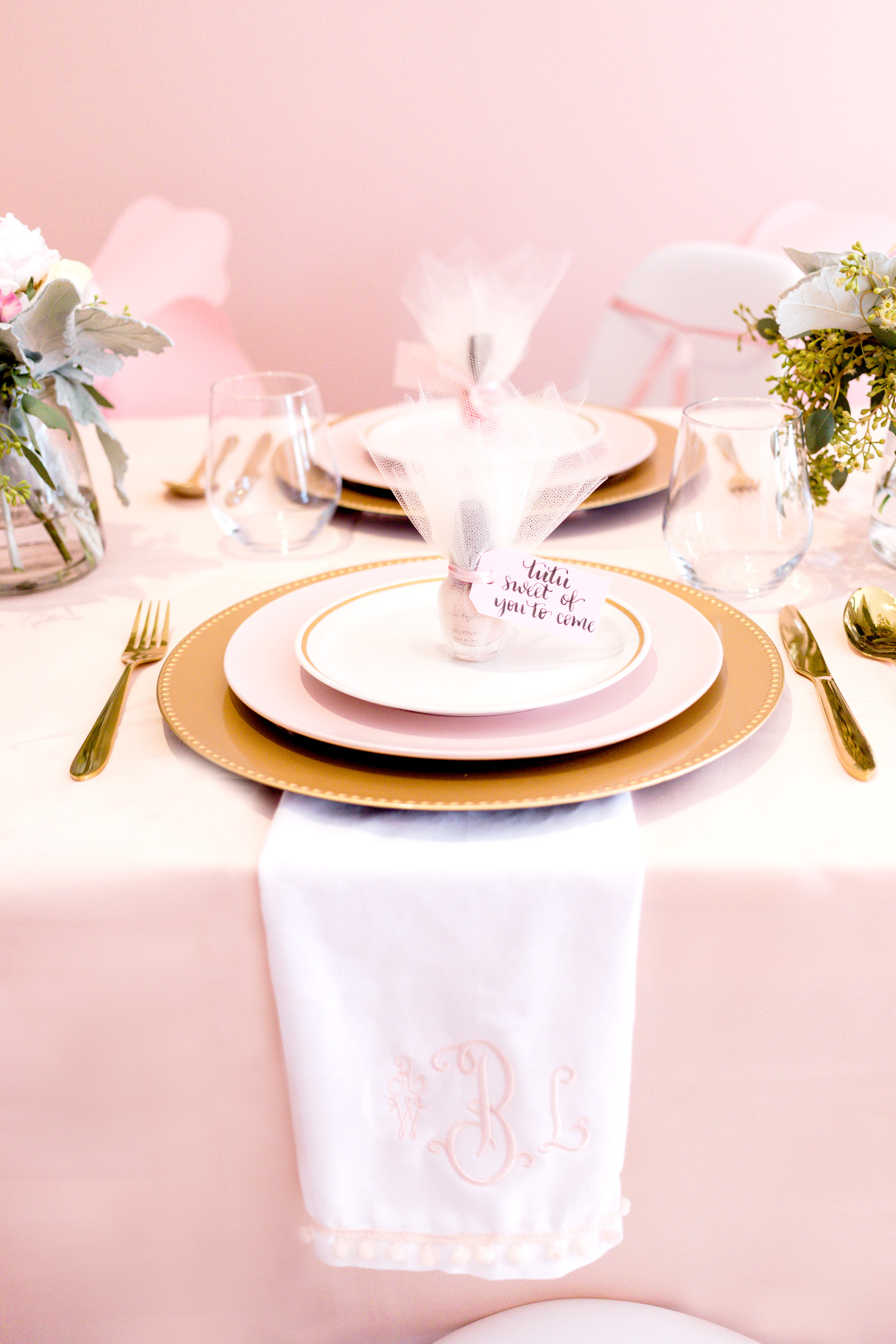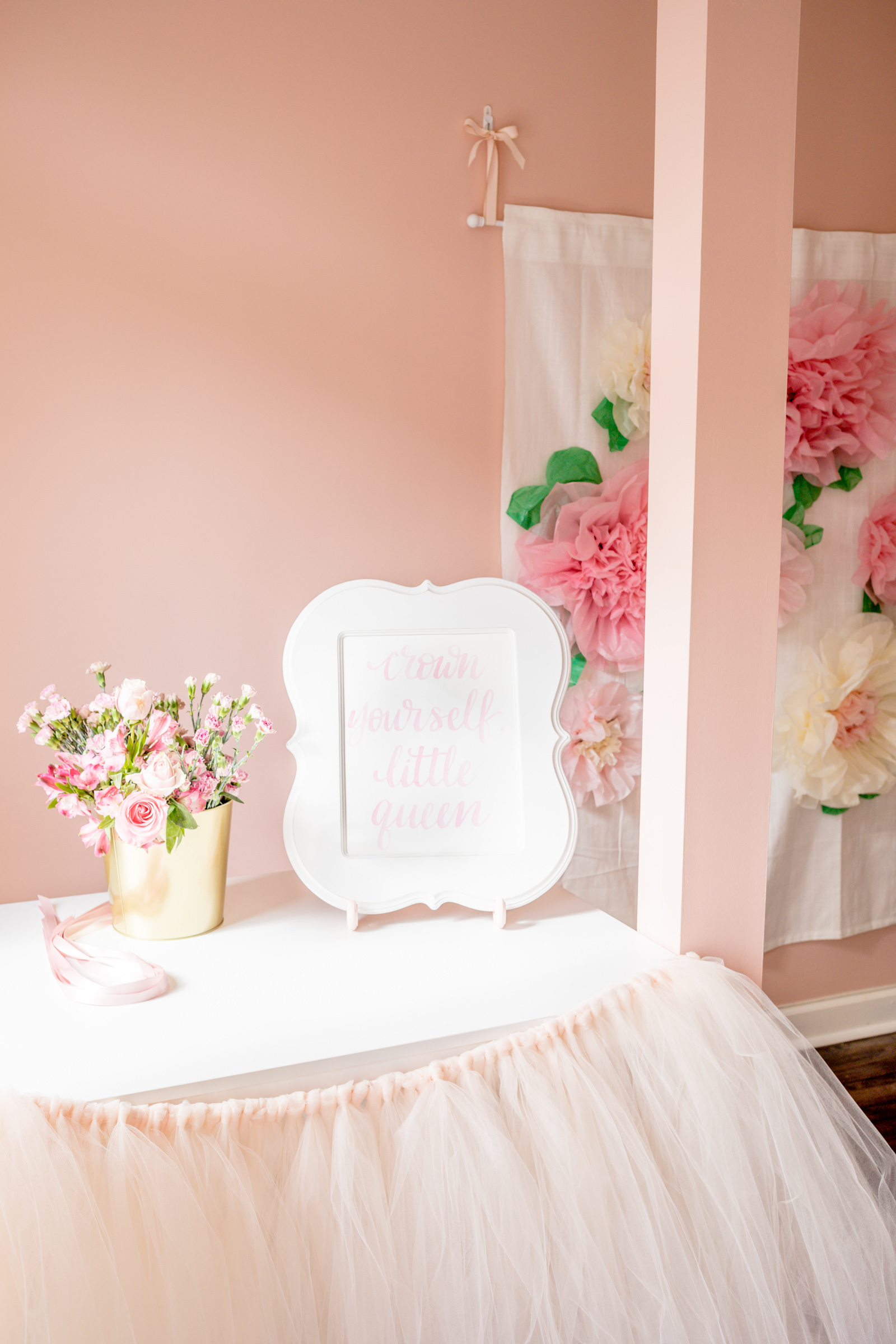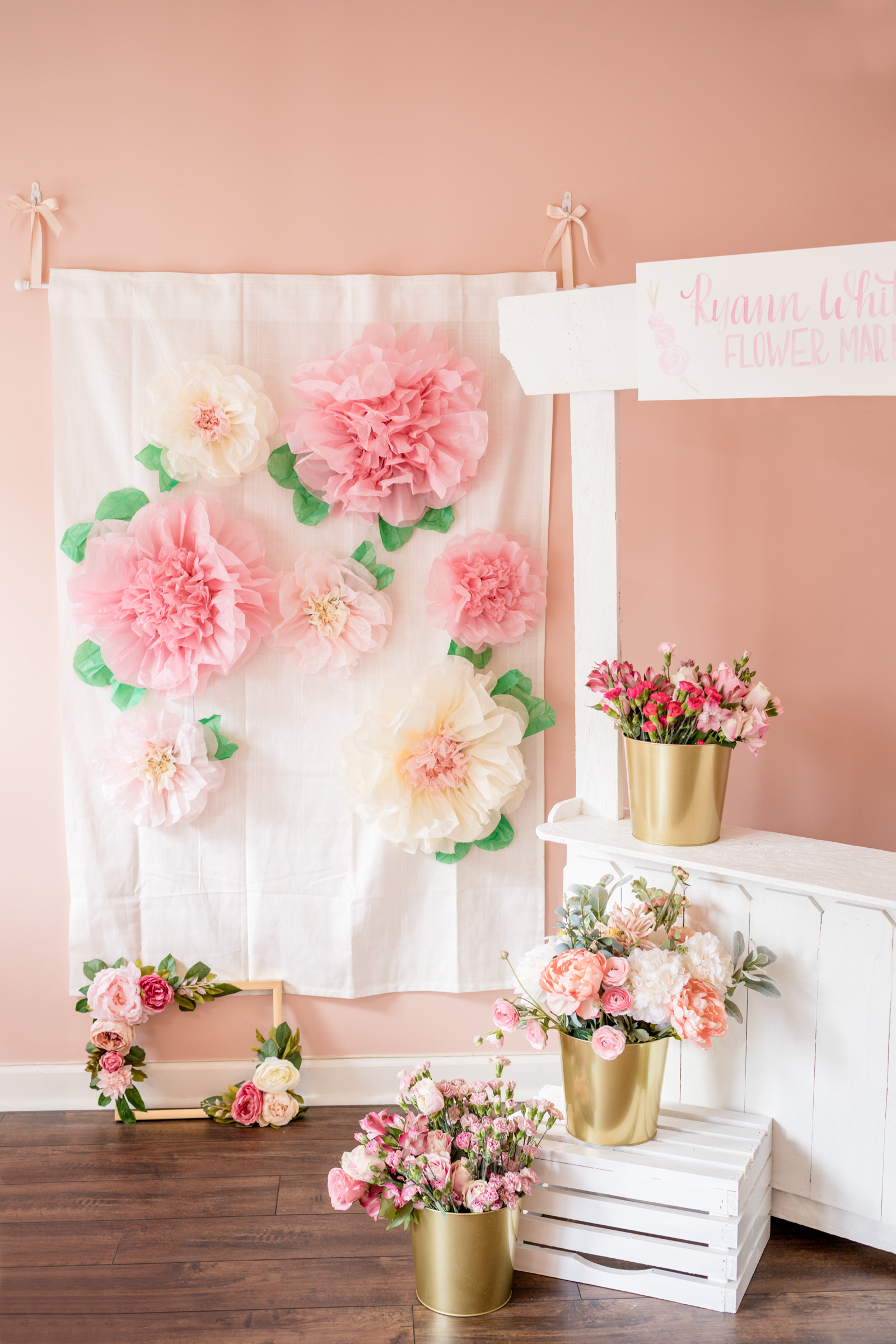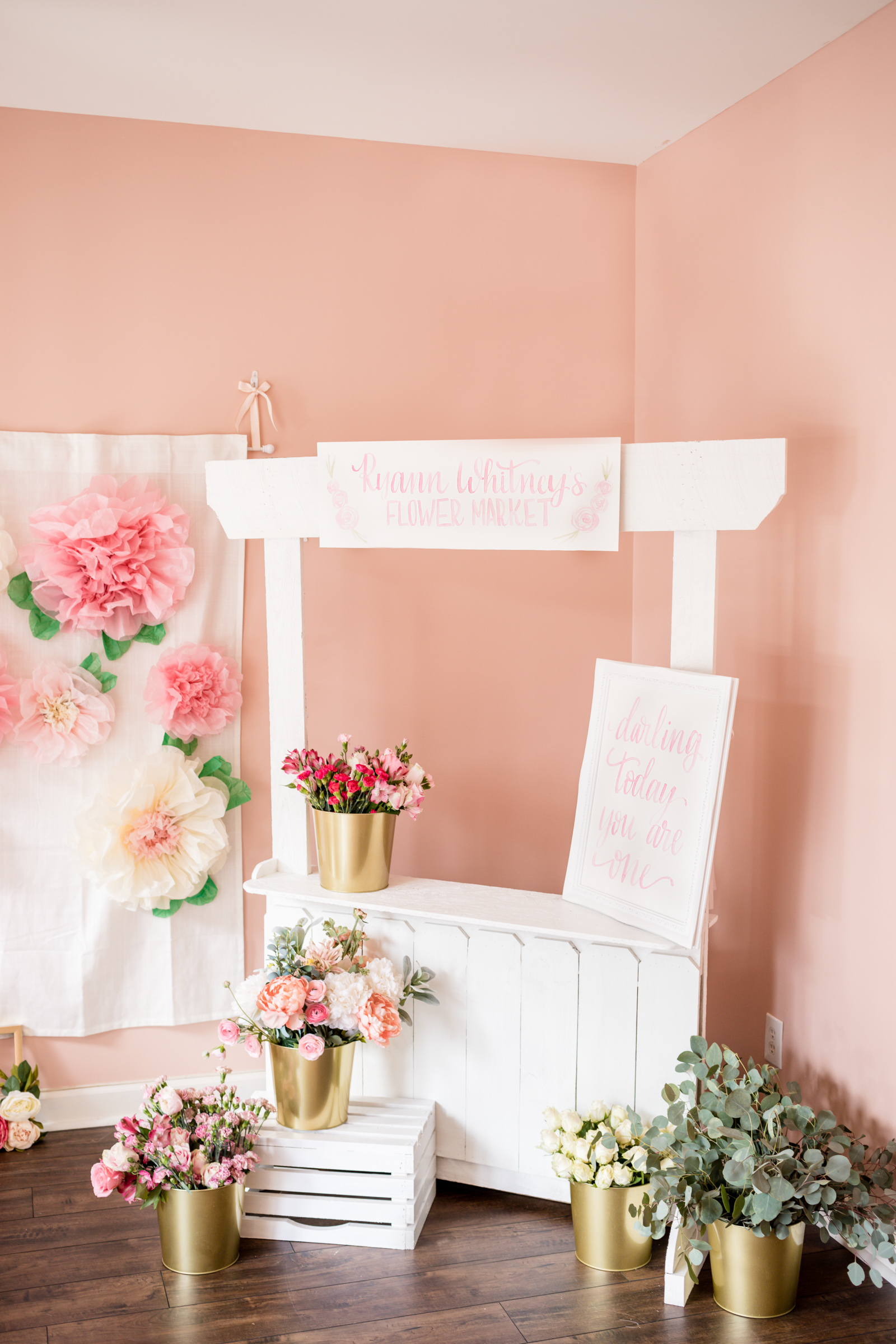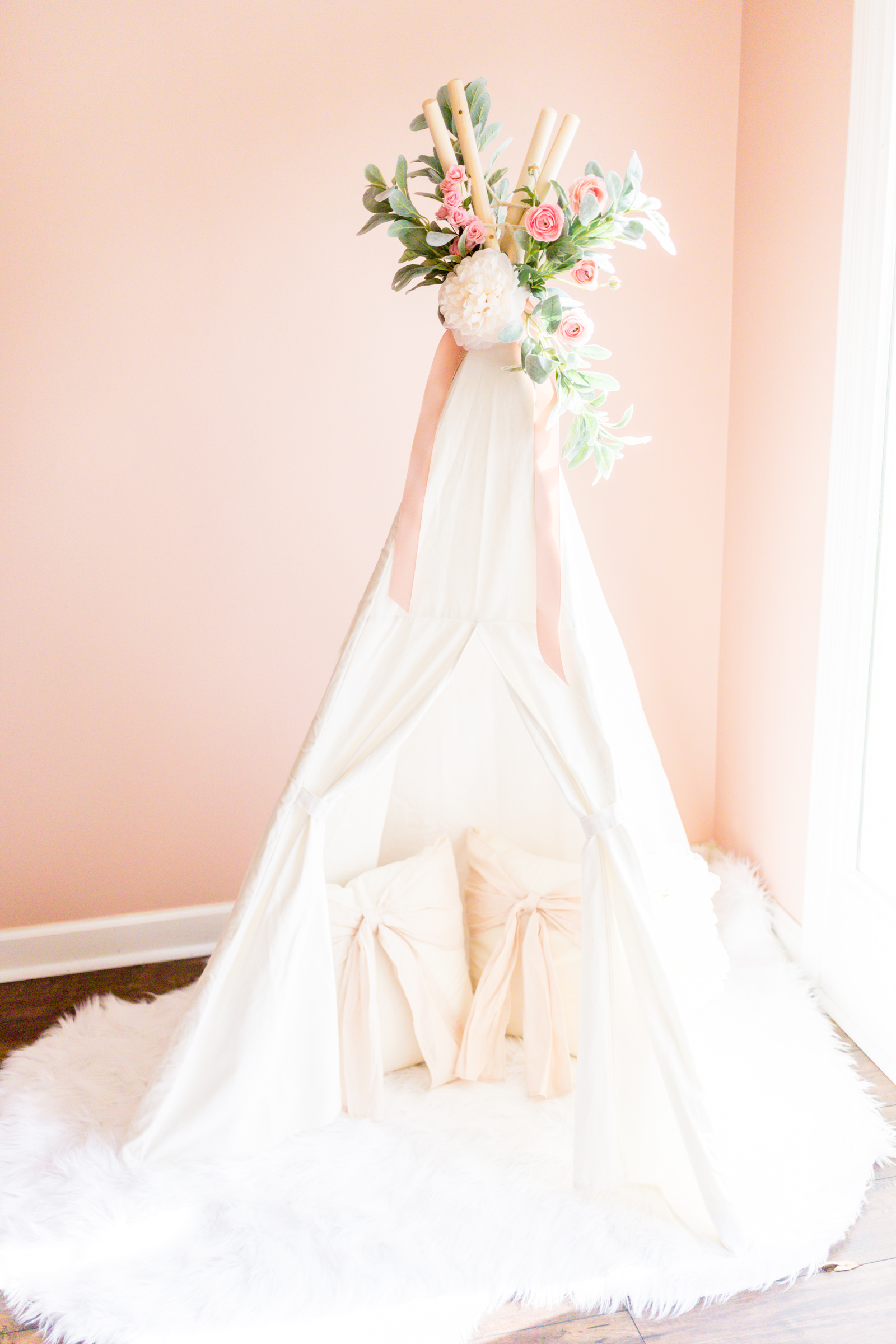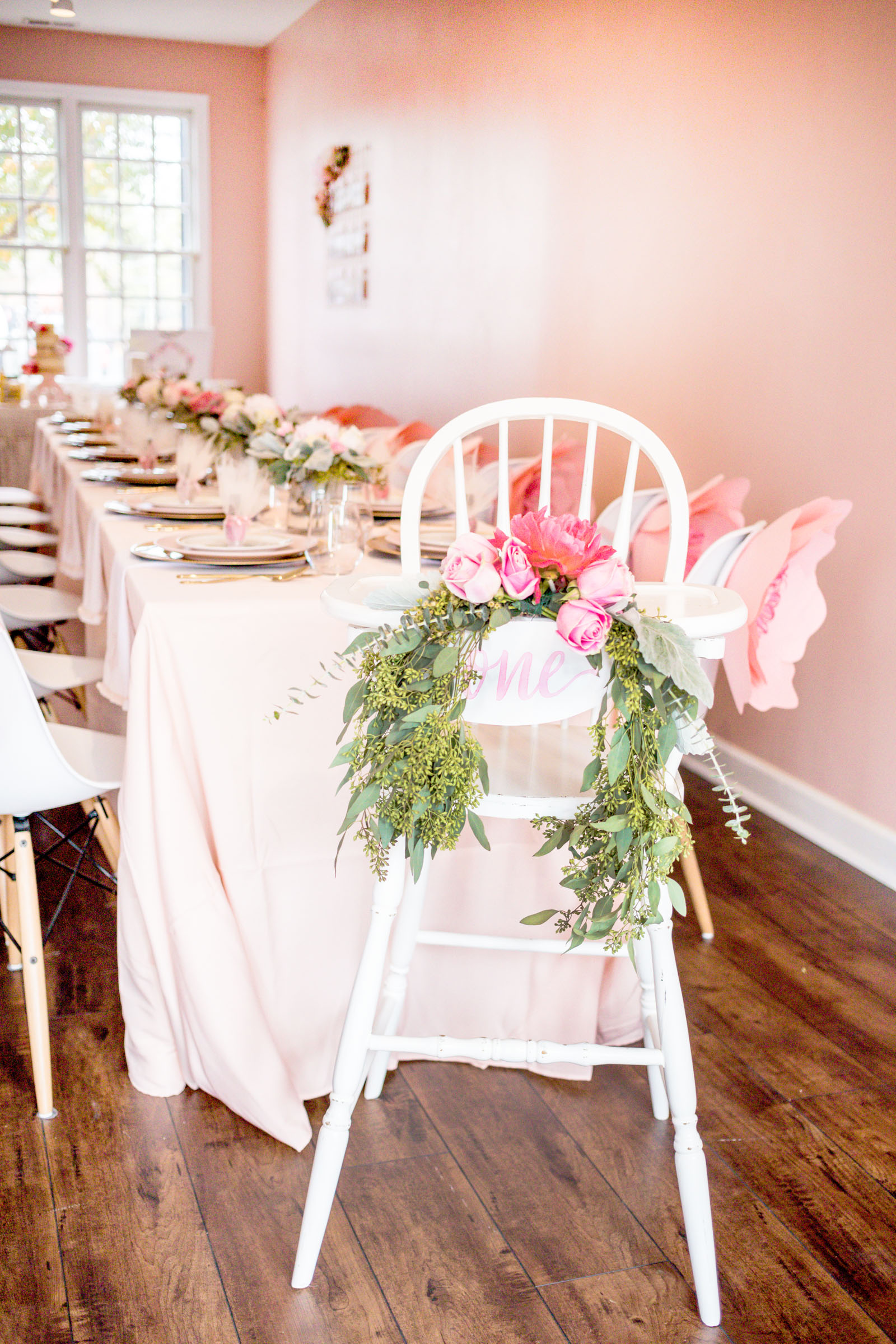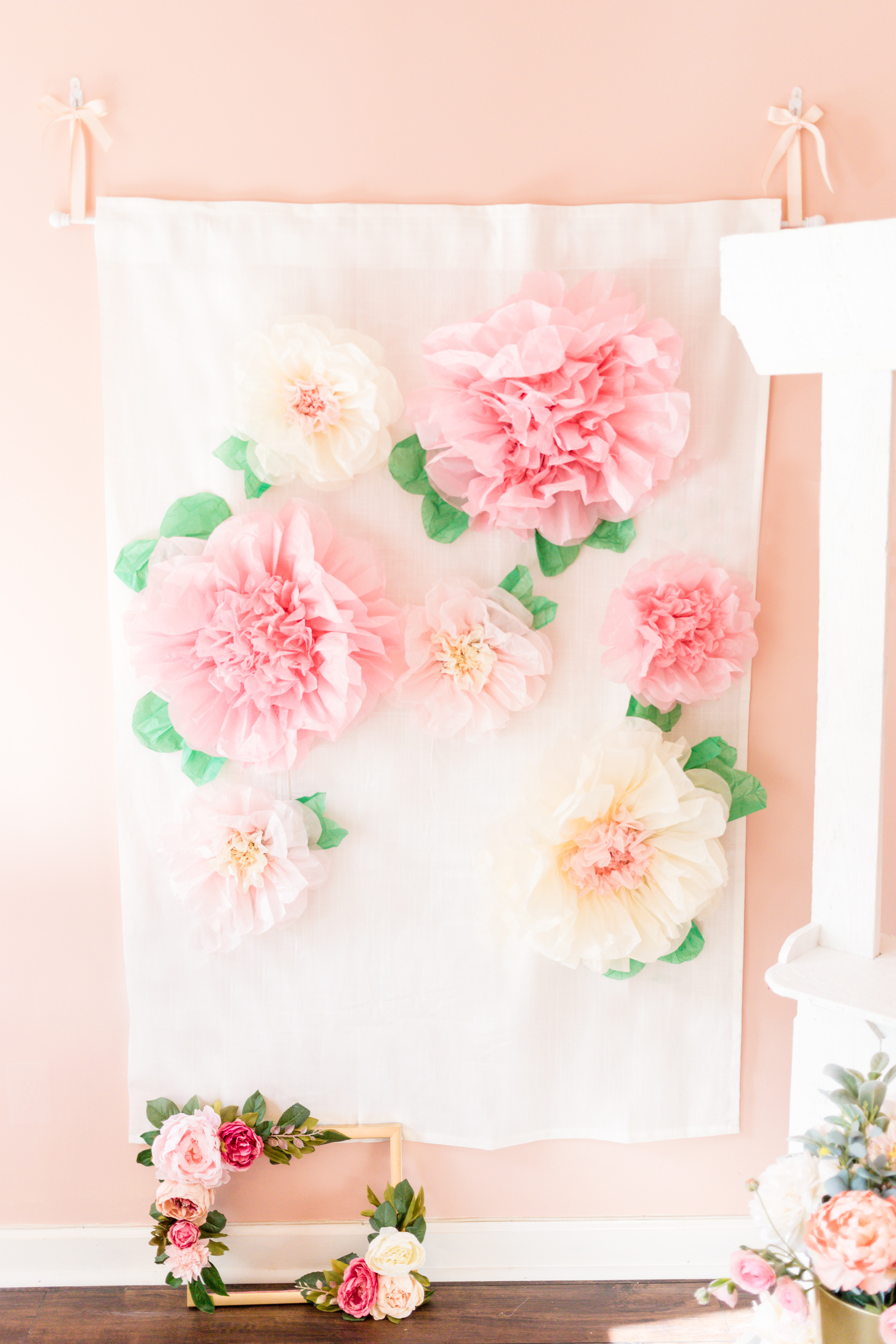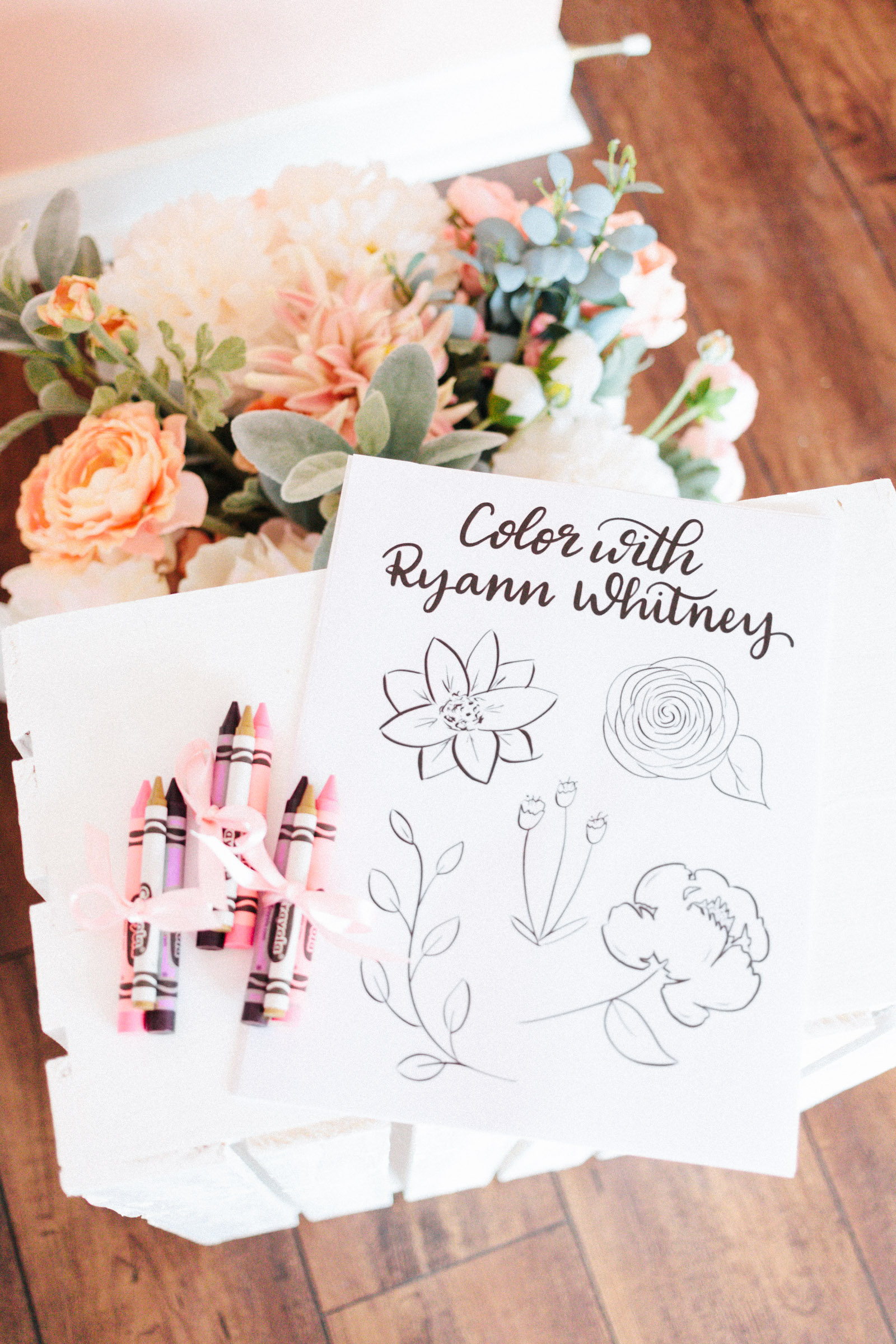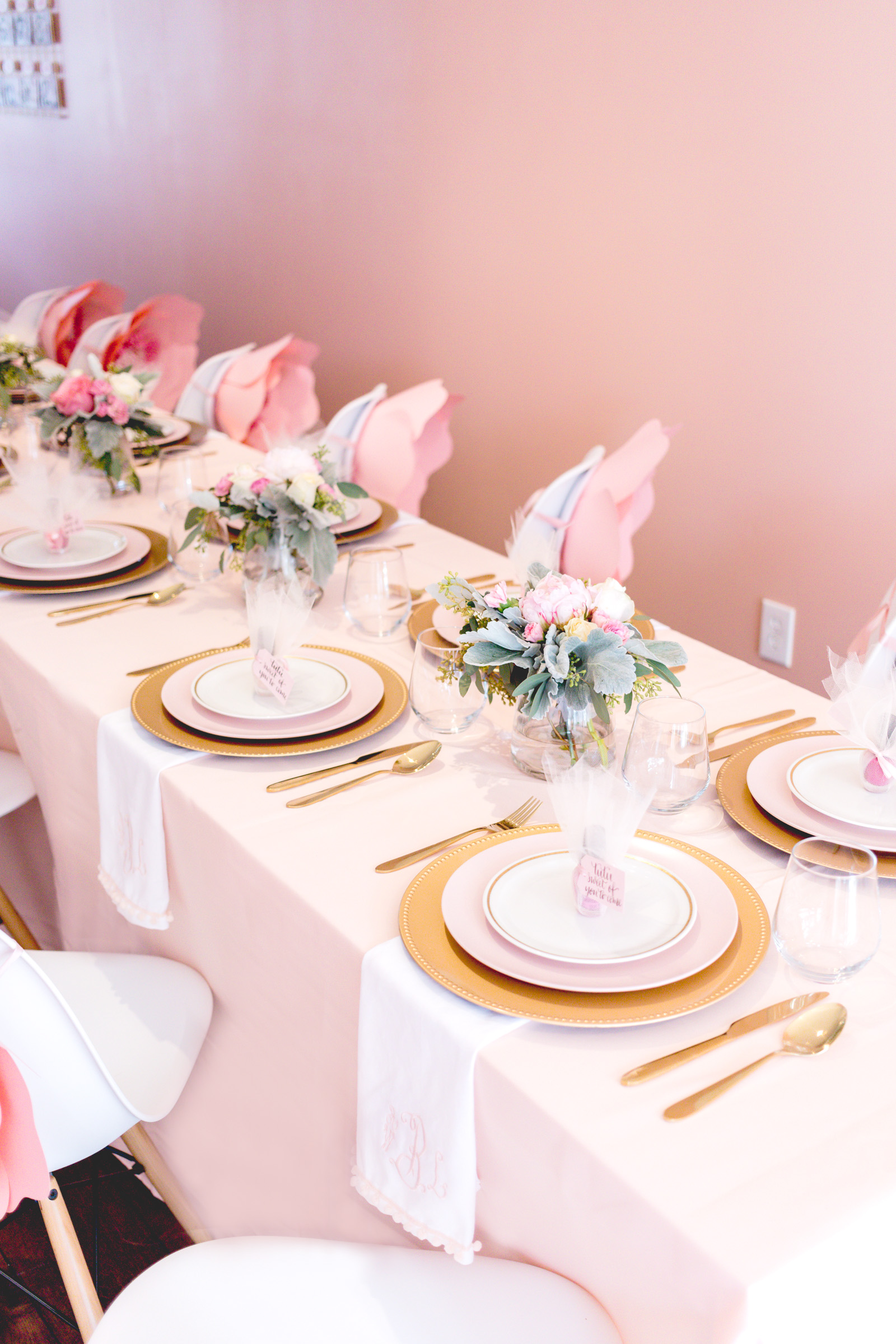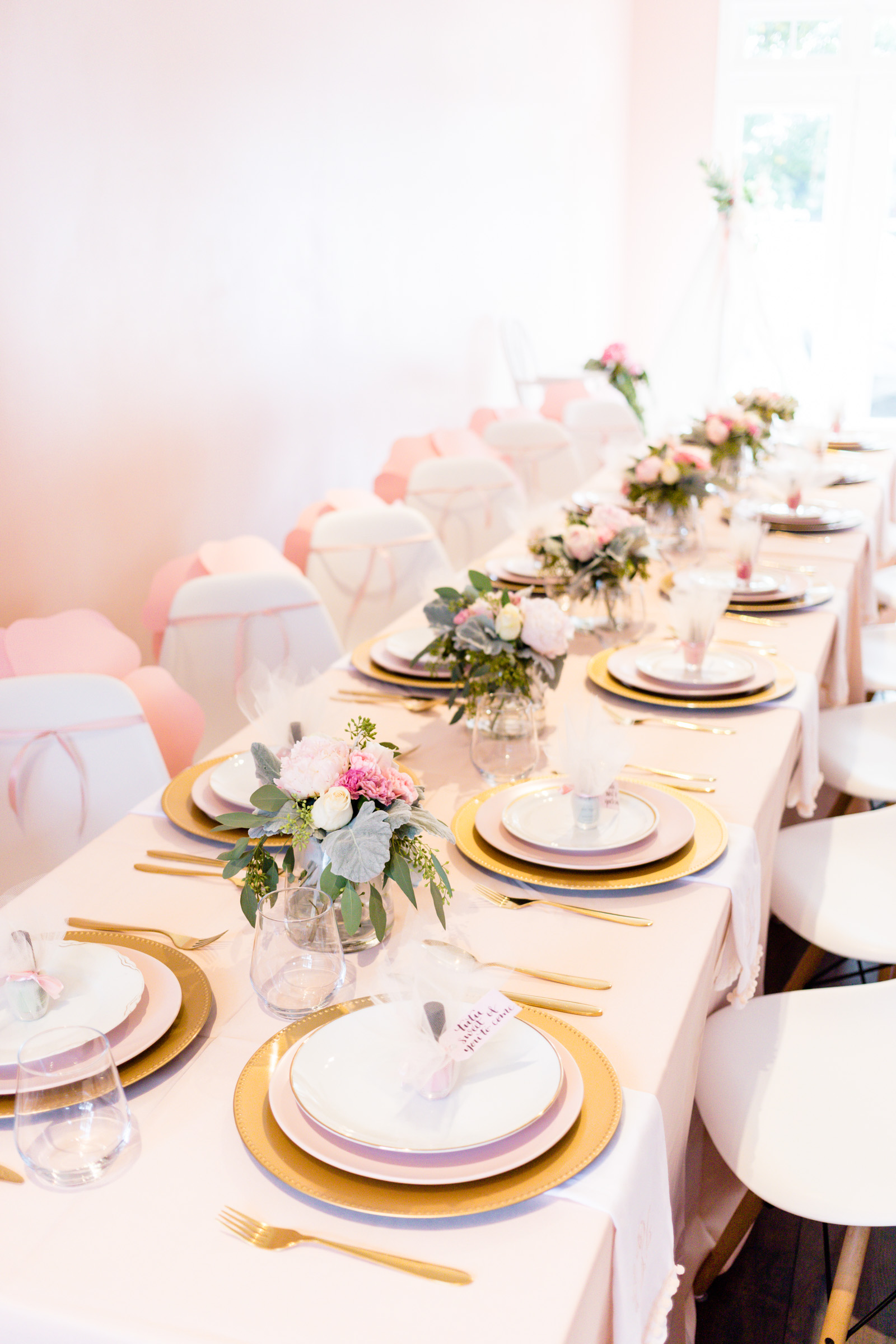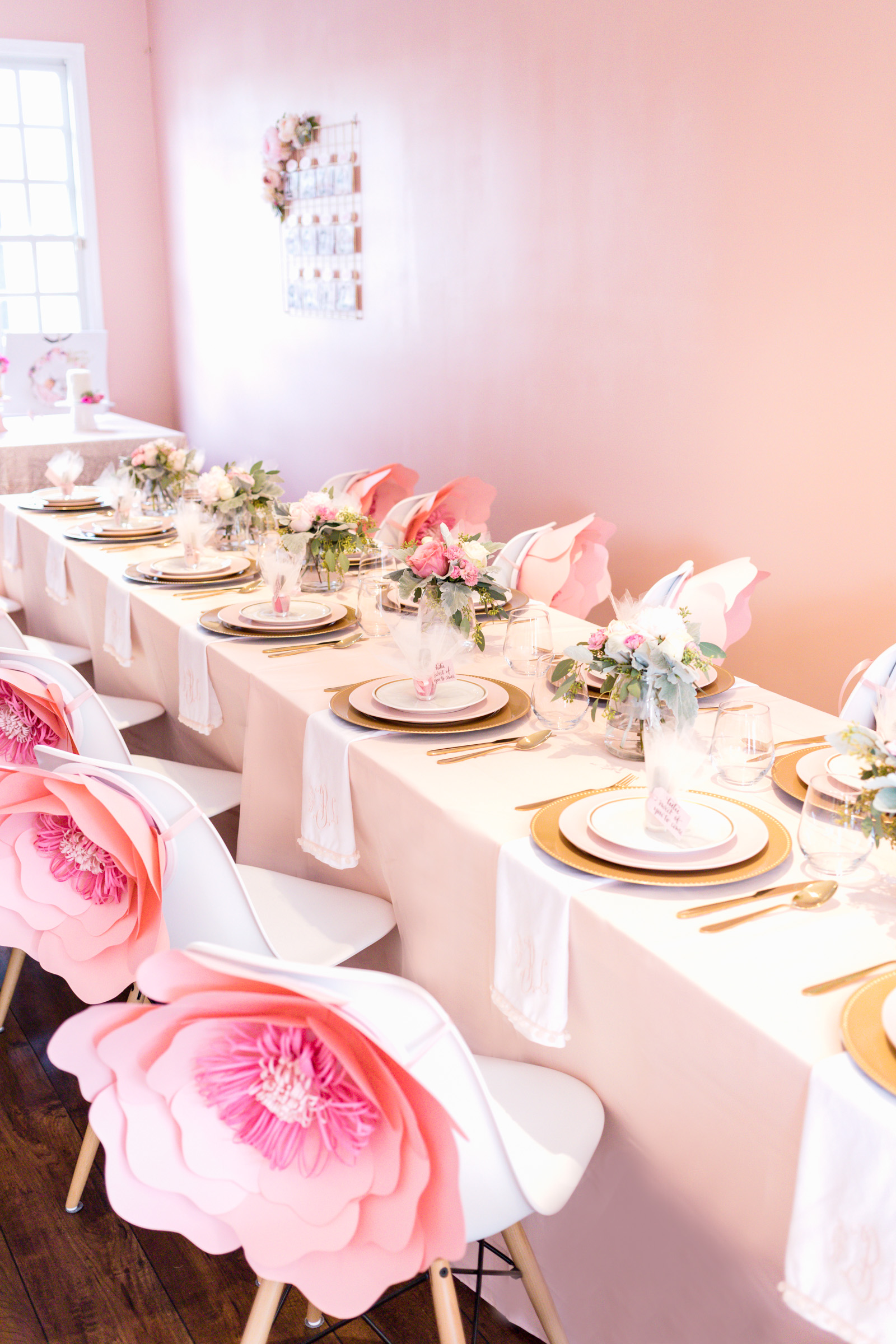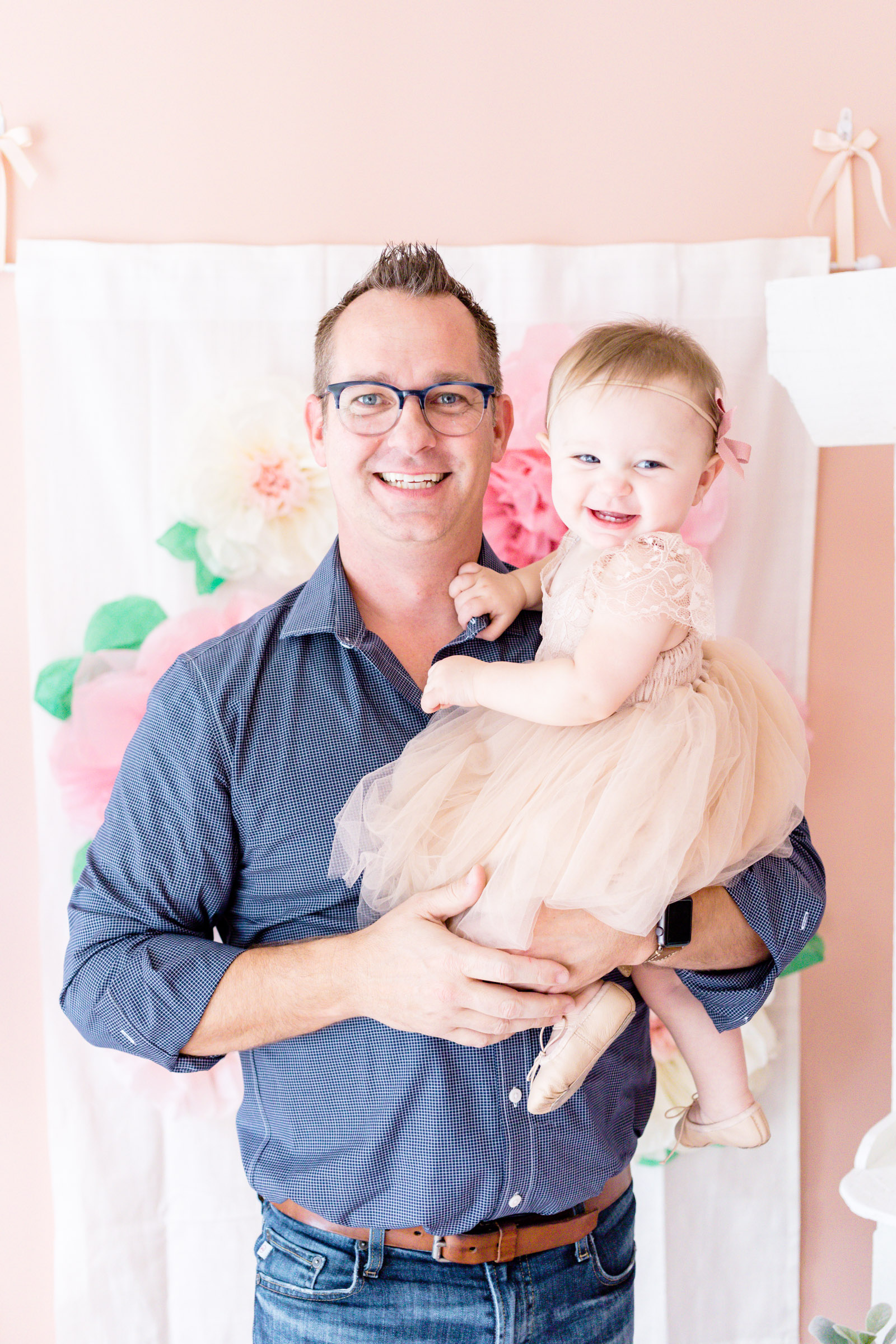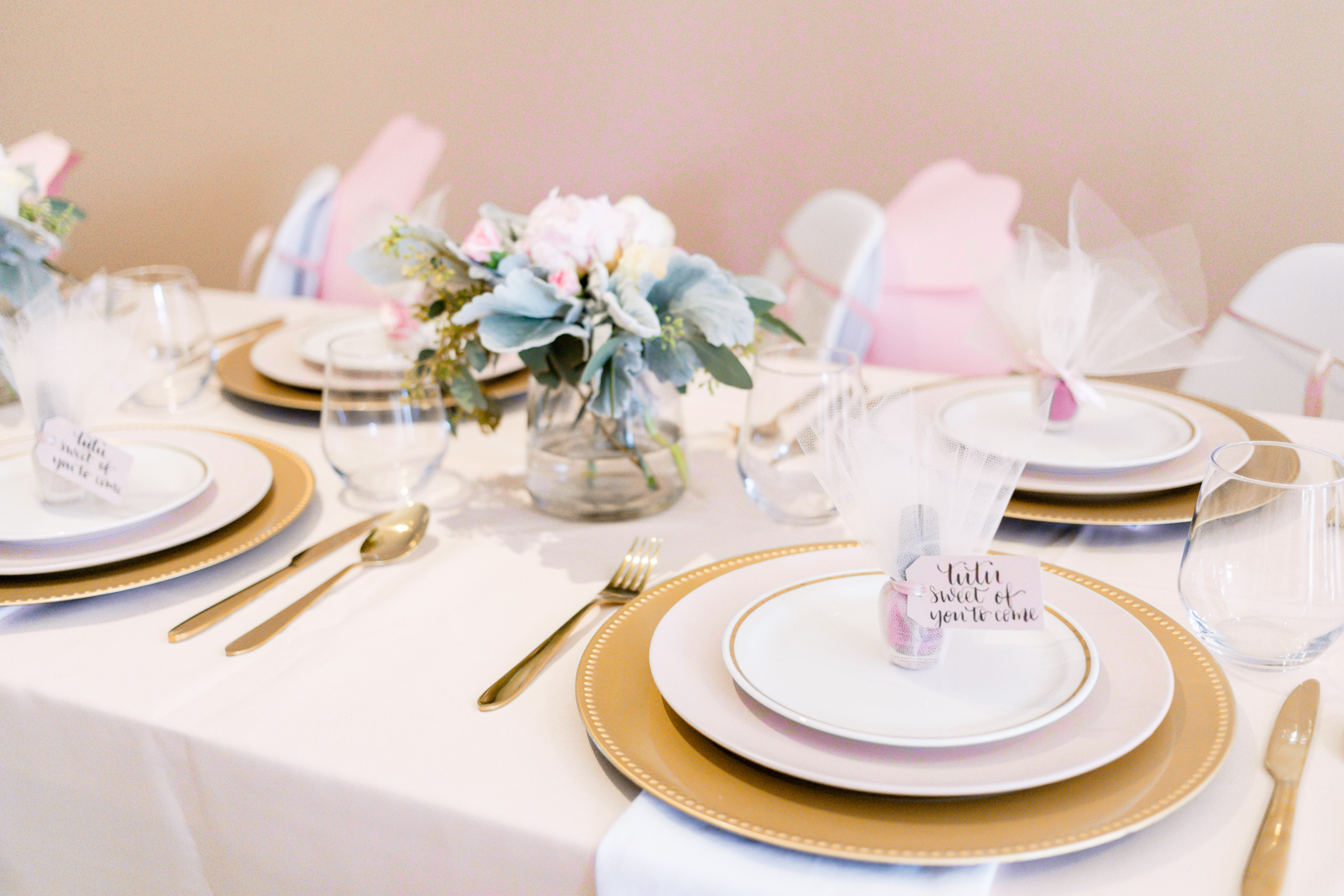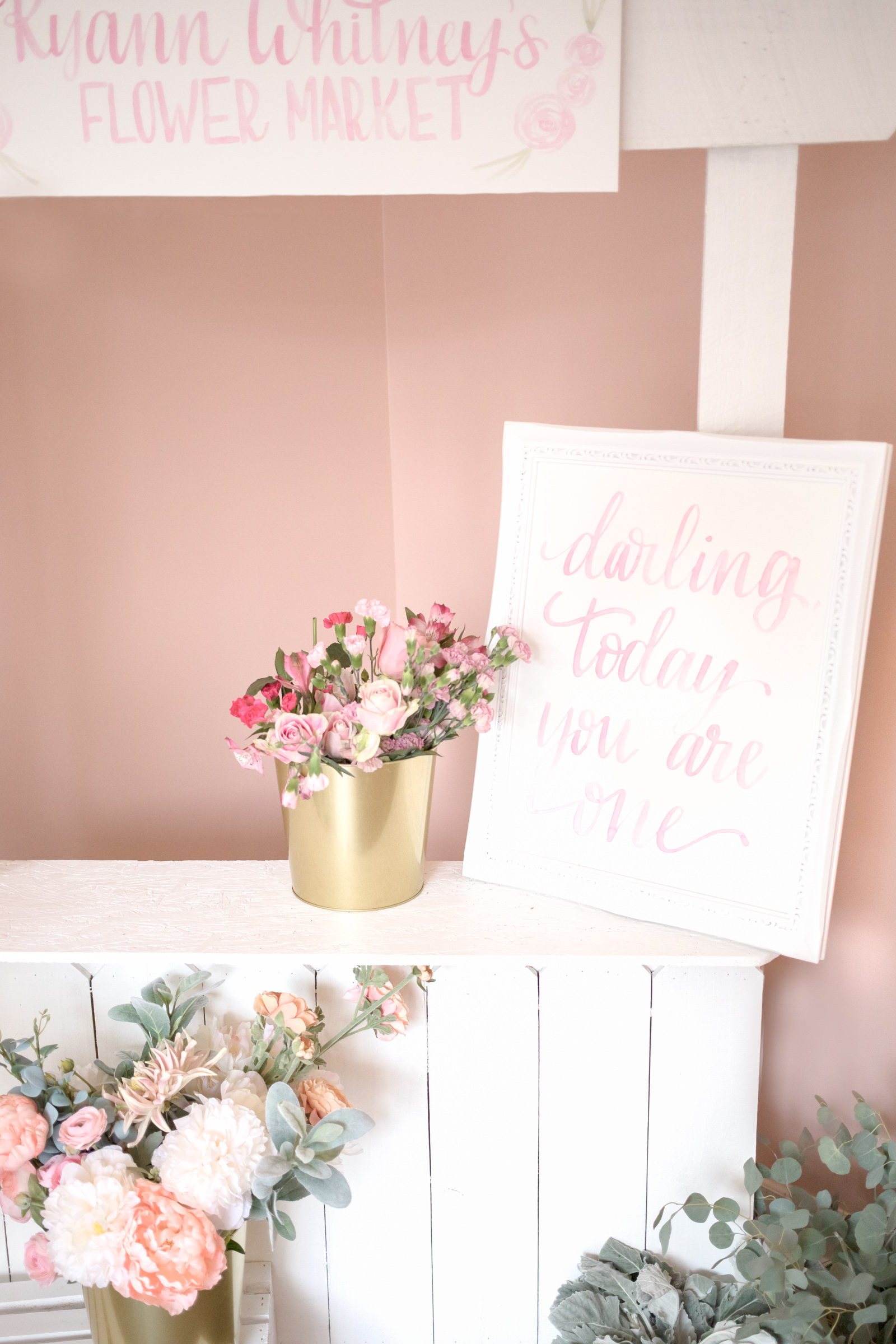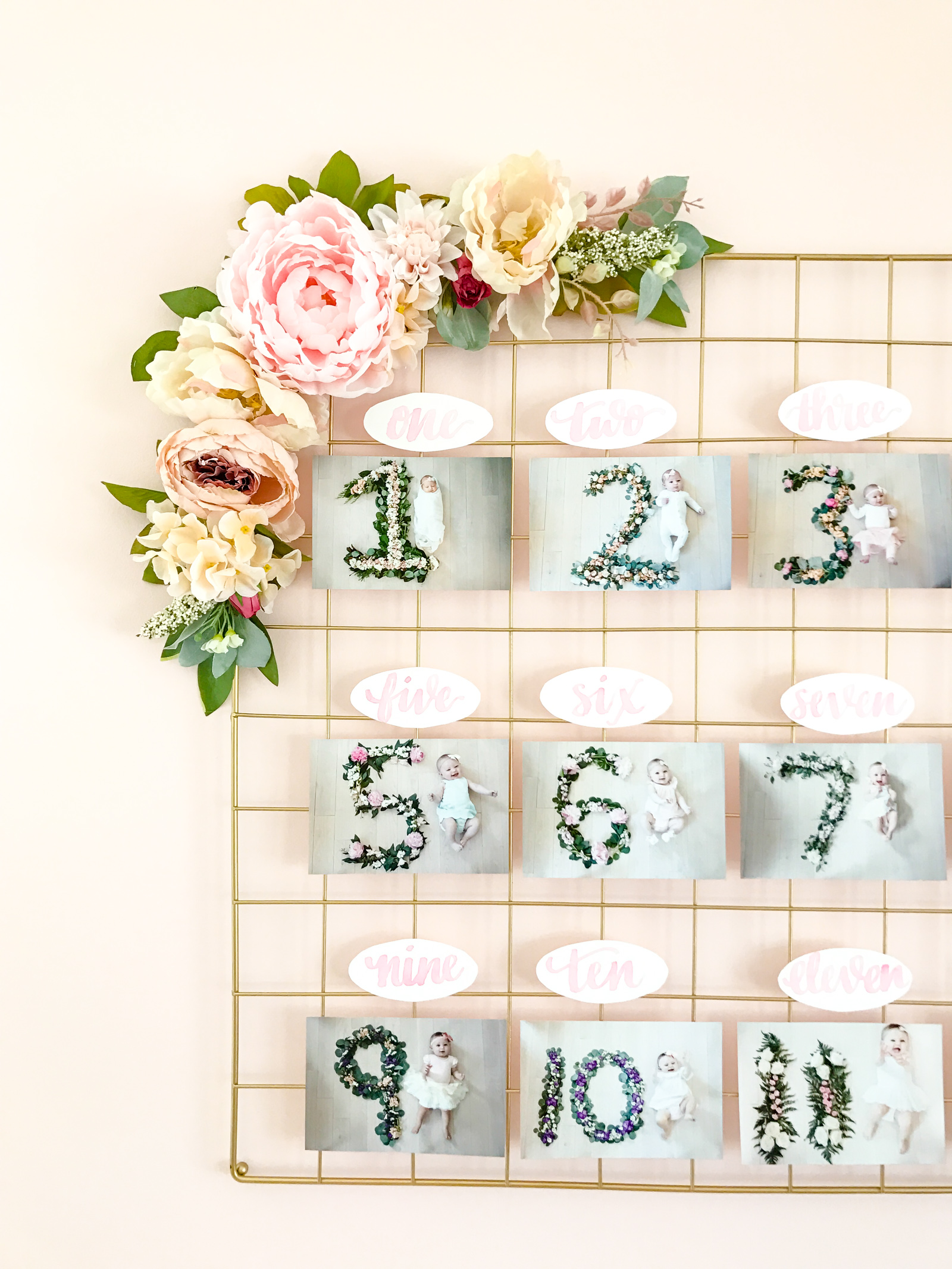 THE SMASH CAKE! SHE LOVED IT!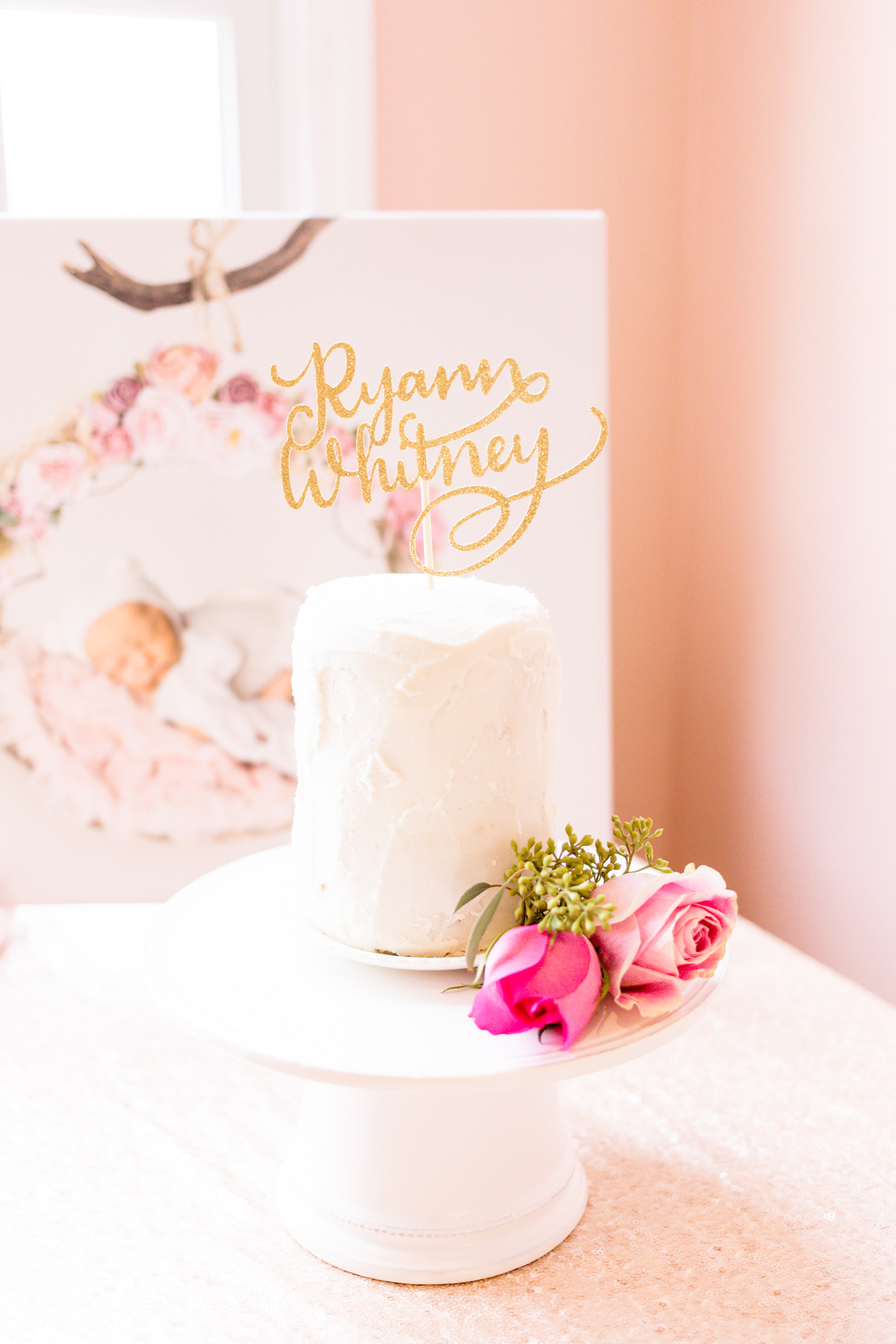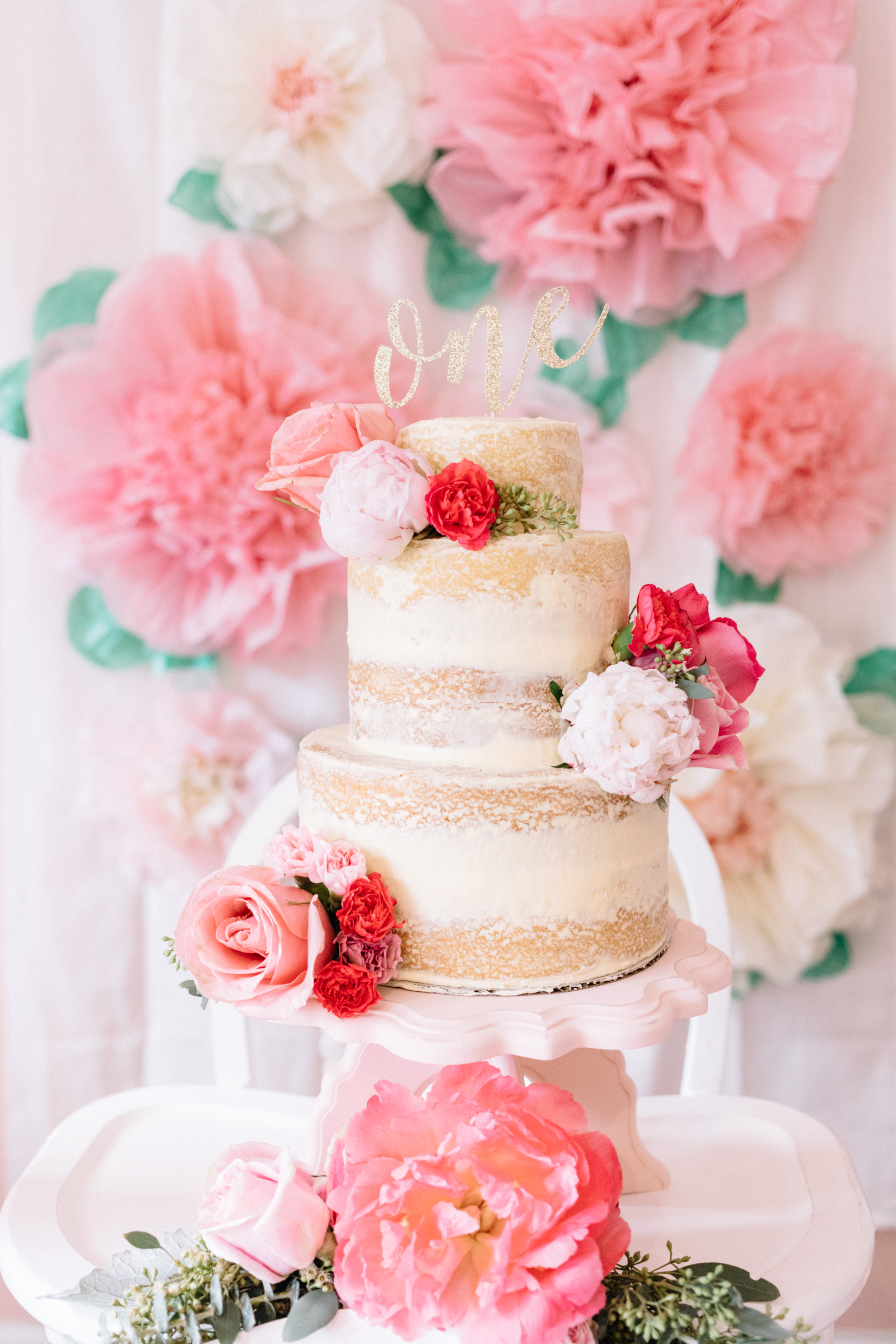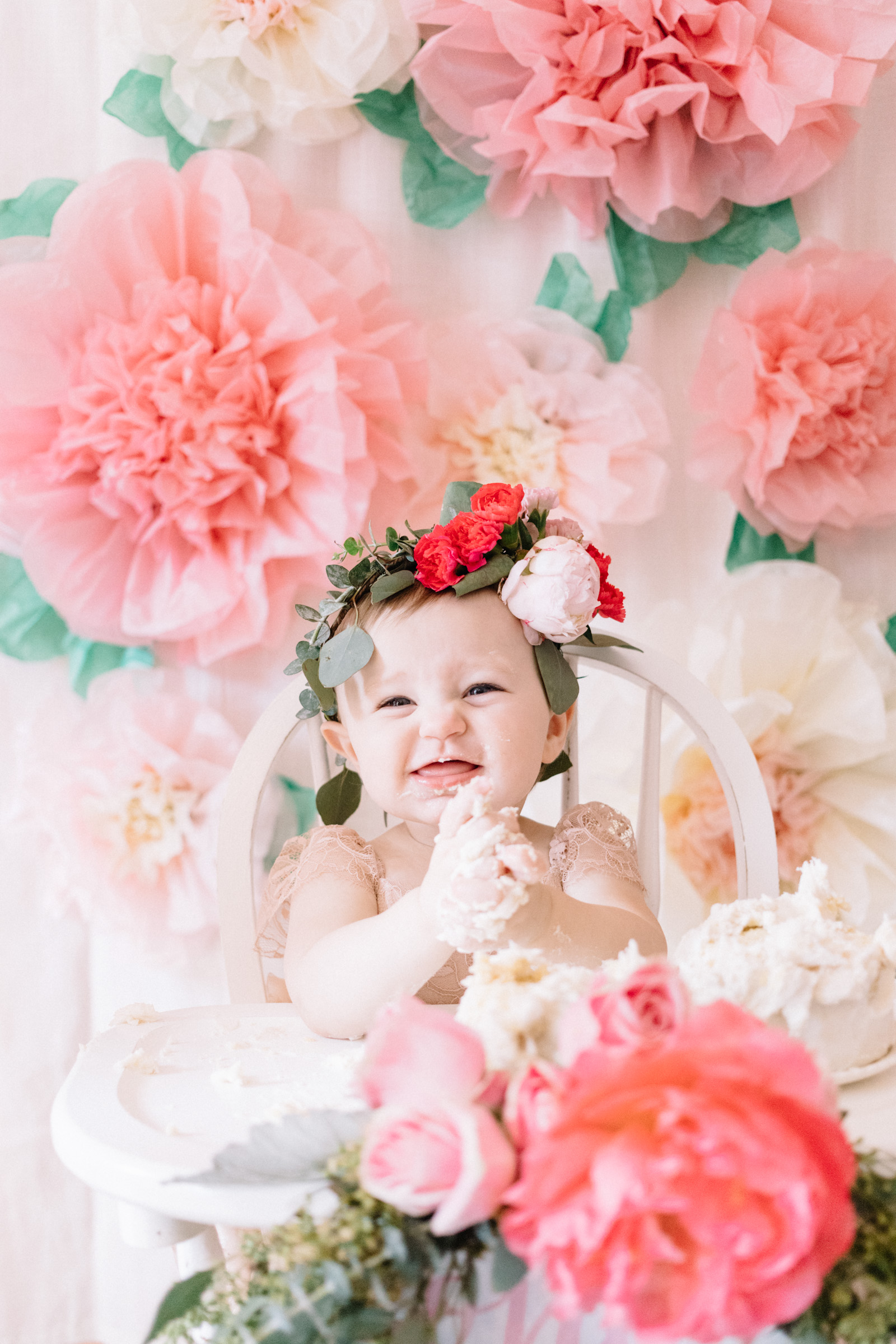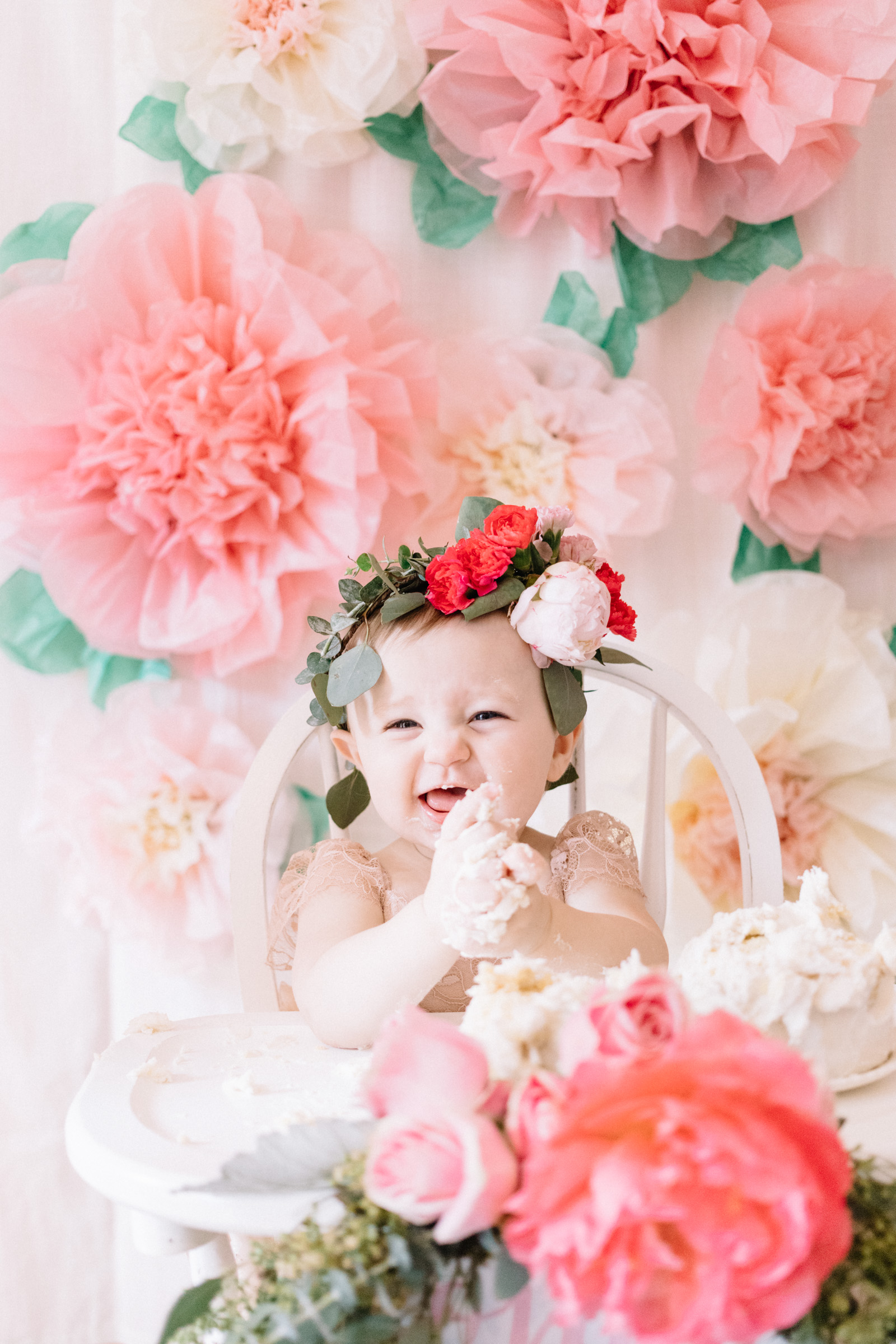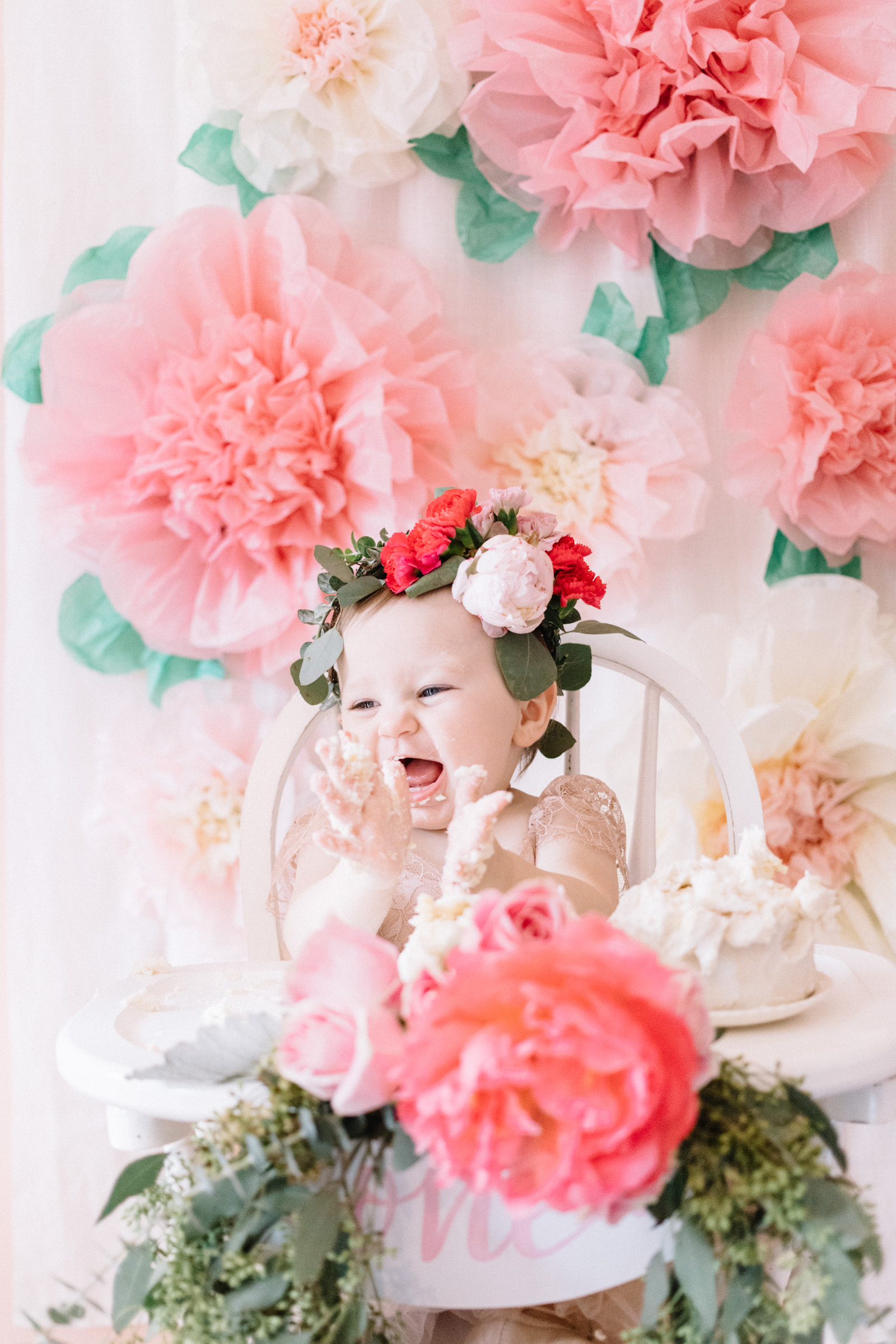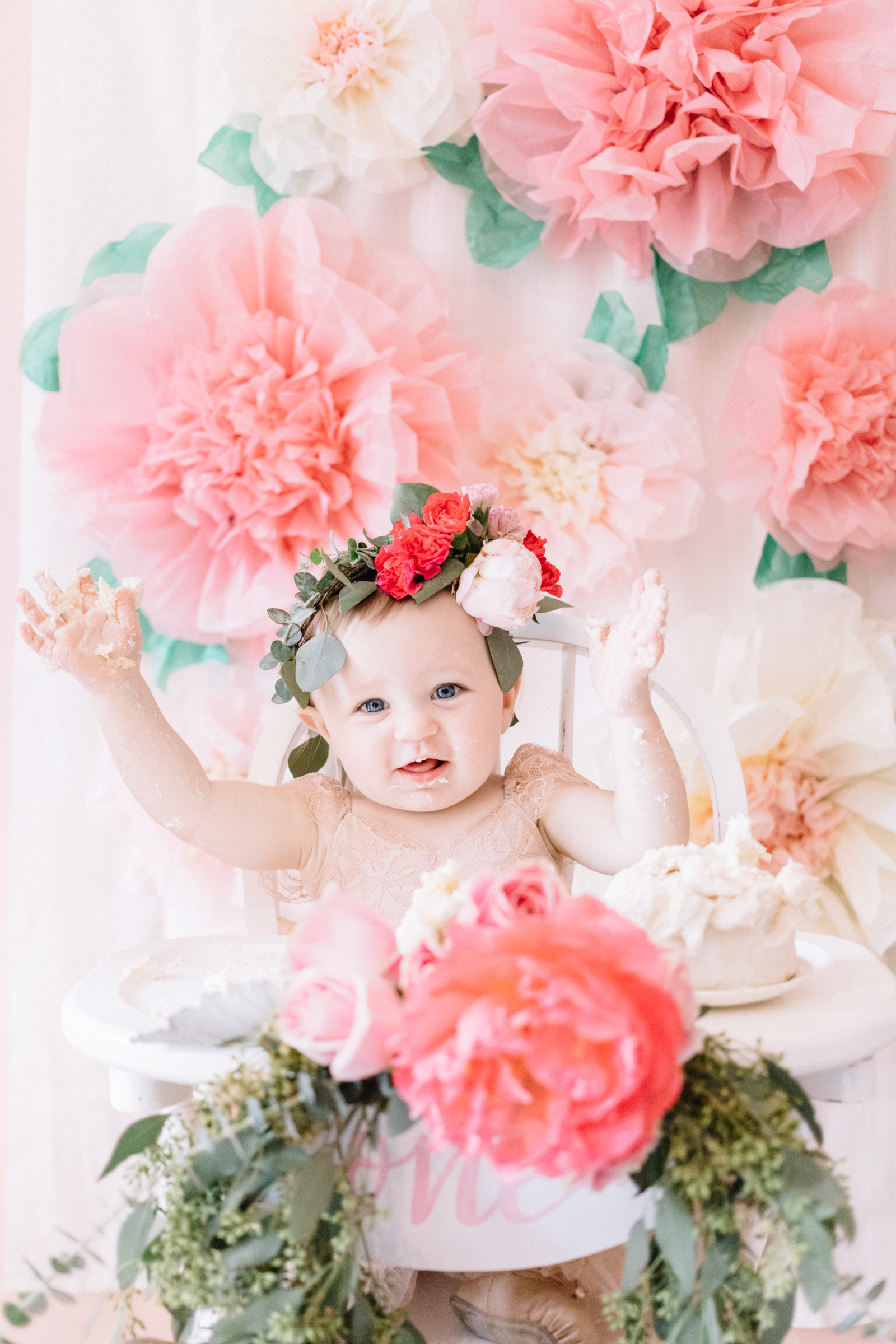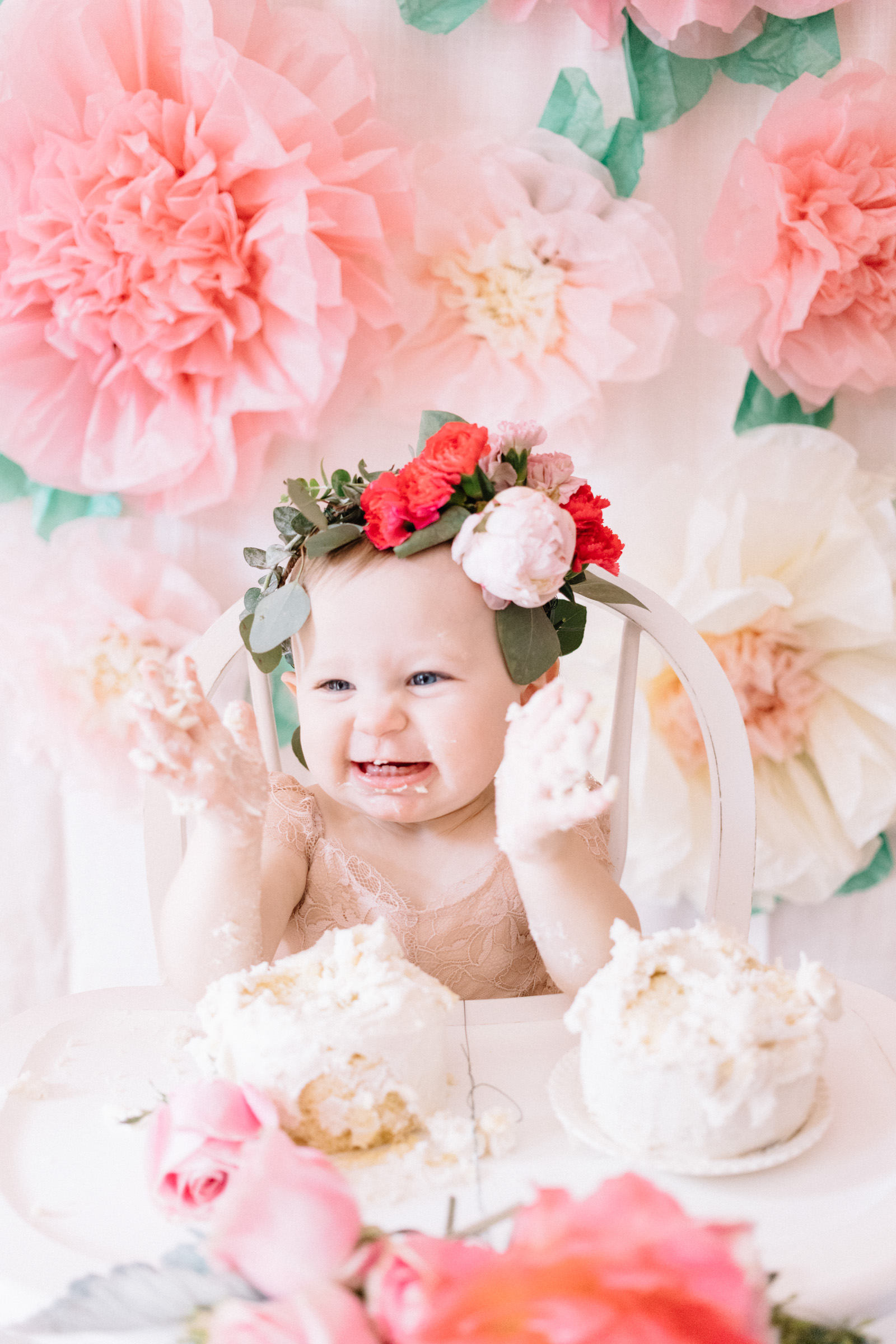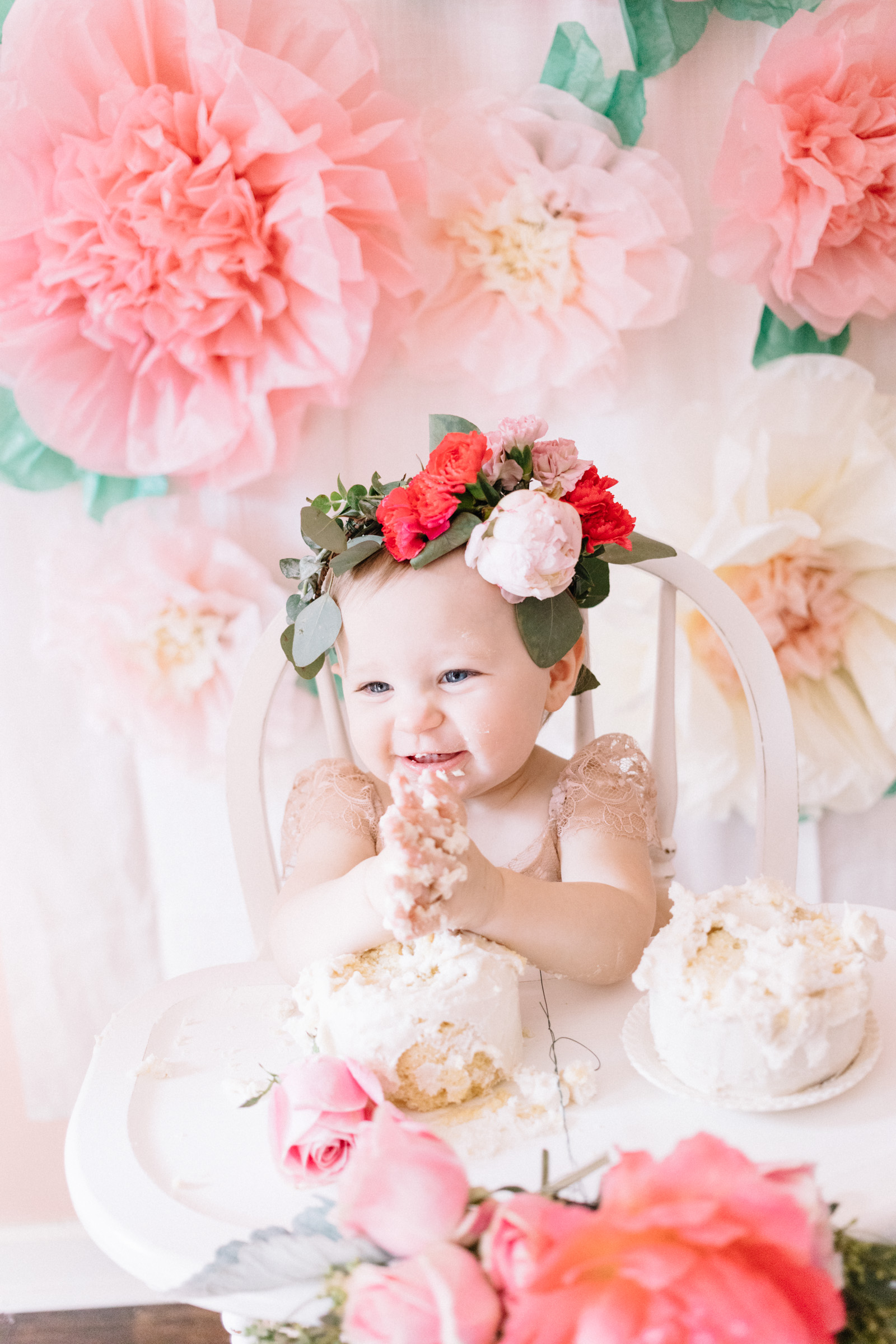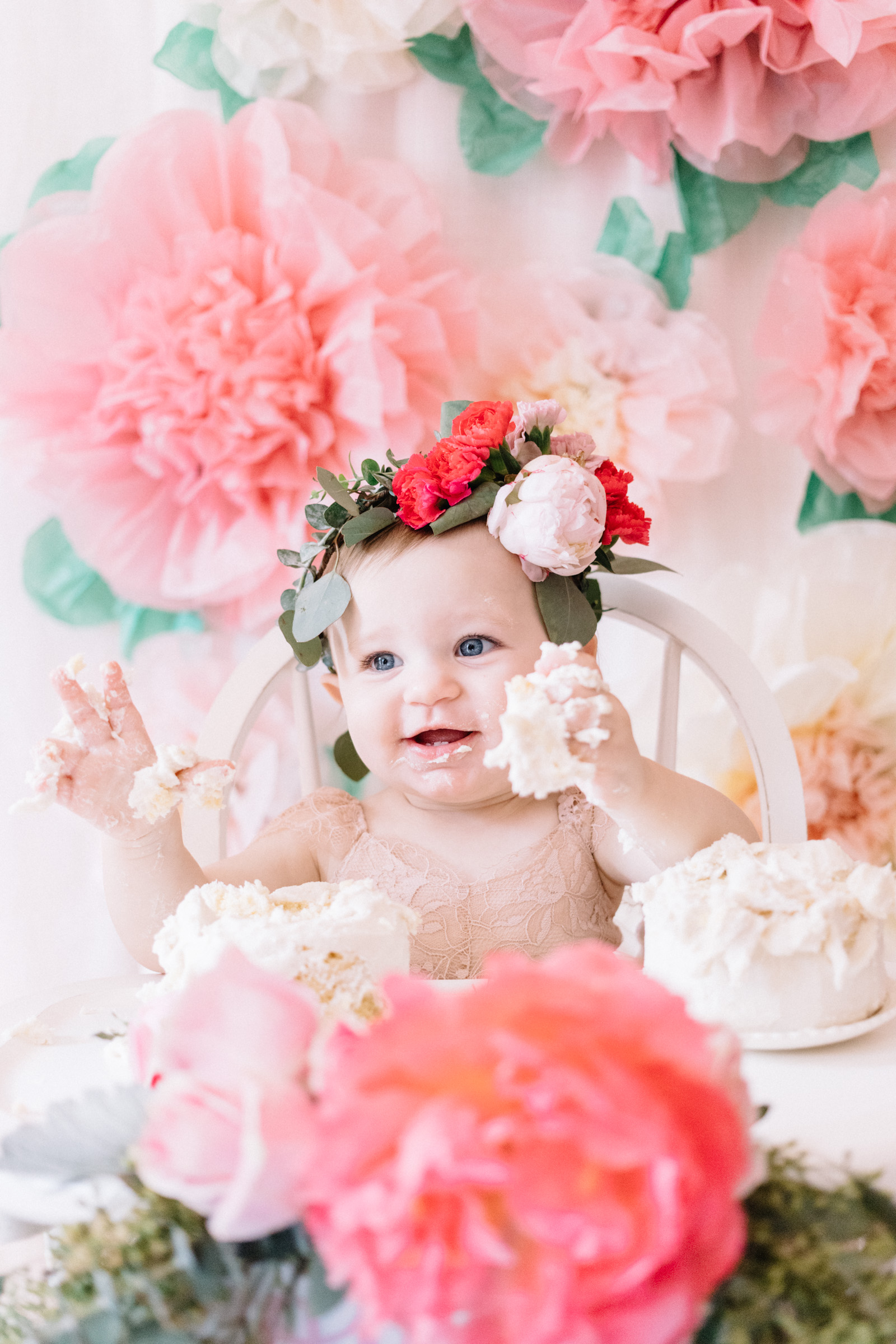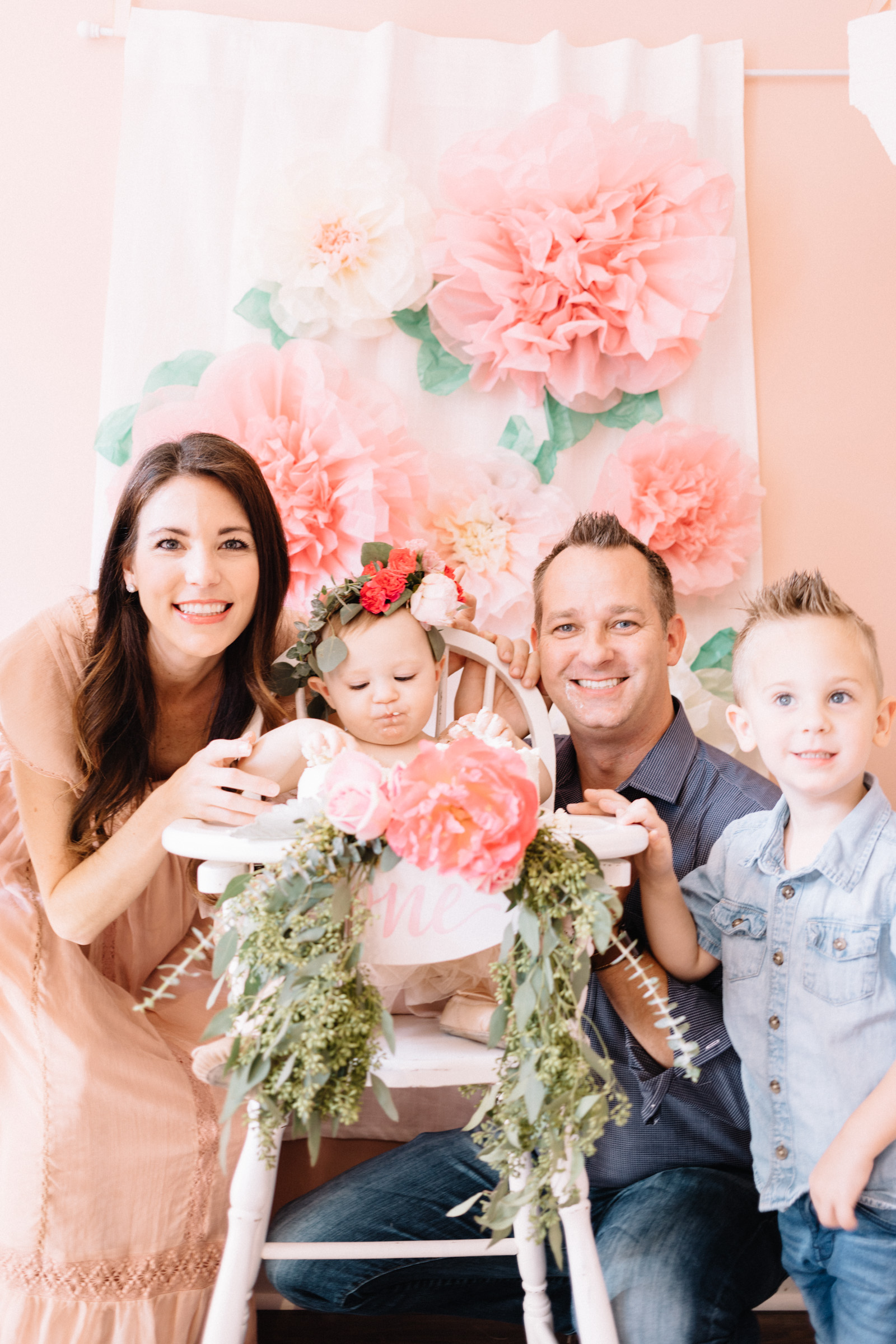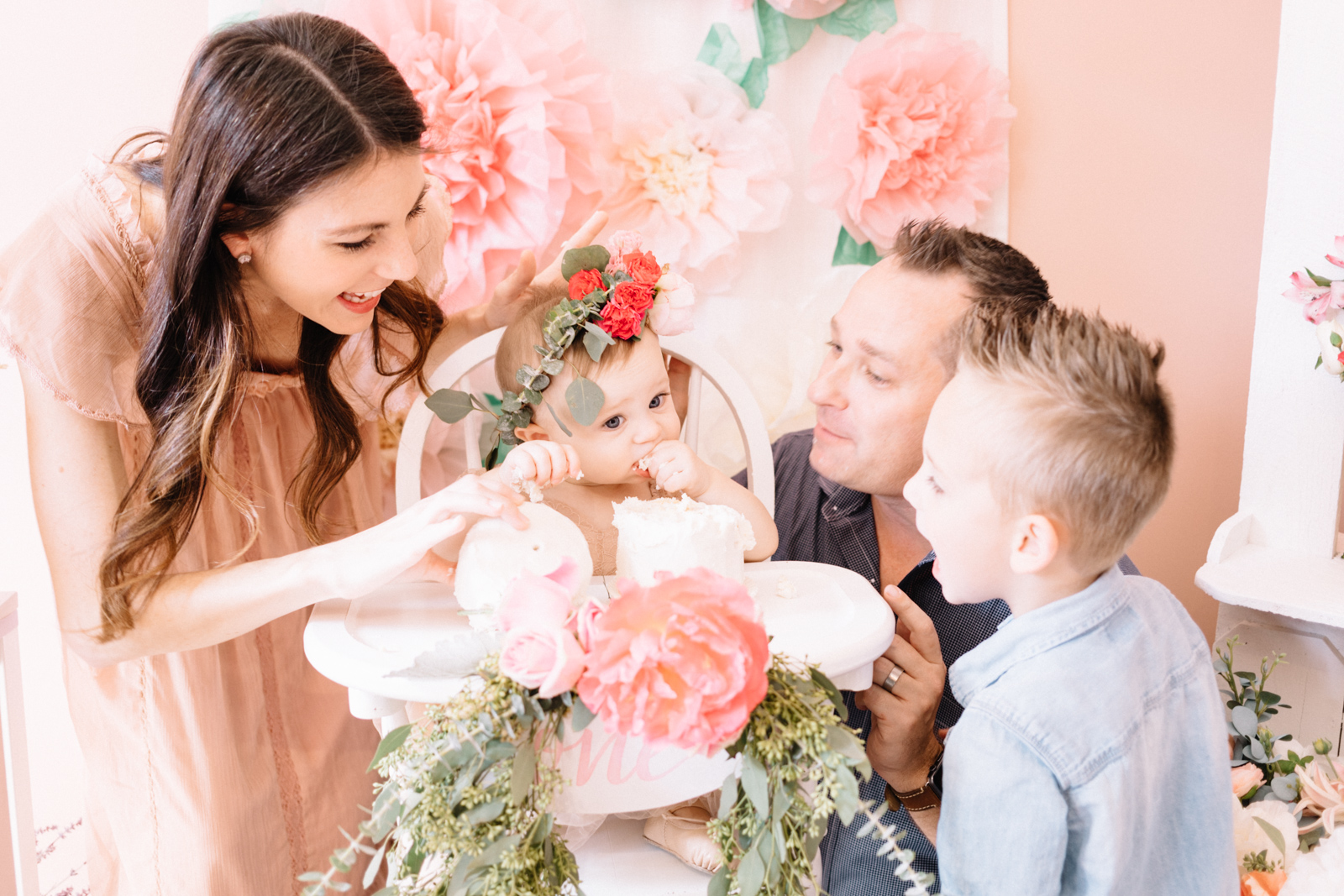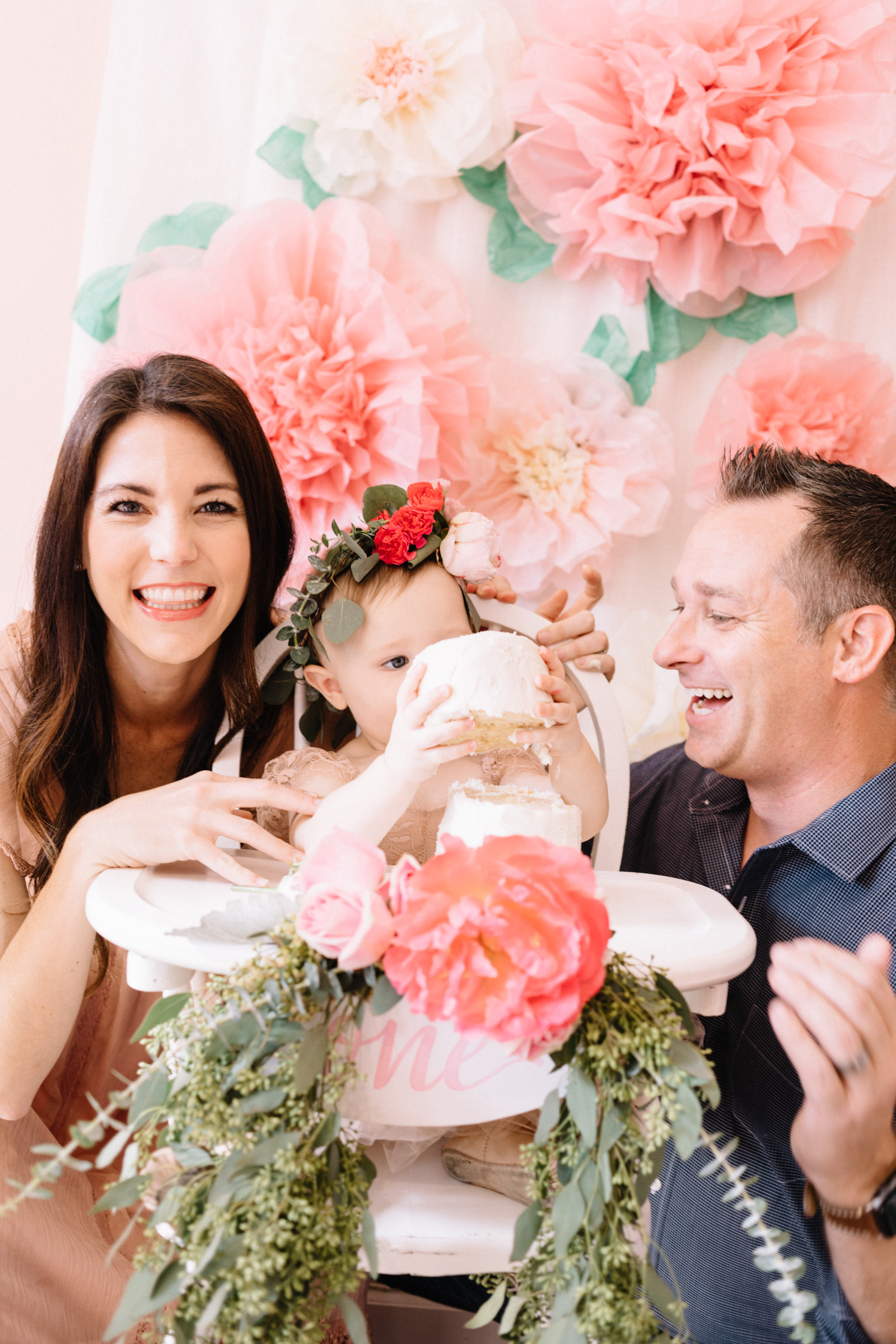 Thank you to everyone that made this party come together and for all our friends and family that loved on and celebrated our sweet baby girl! We are so grateful that her party was also featured on 100 Layer Cakelet! You can check their feature out here!