Decorating for the Holidays is one of my most favorite things! Most of our Christmases were spent in rentals and apartments so now that we have our dream house, I am slowing building our holiday decor and loving our Christmas Farmhouse! You probably are not surprised to hear that I am not a big fan of red and green decor. Even though I prefer to keep my Christmas decor similar to our home style, there is always room for a little traditional red and green! I am excited to share my favorite finds this year and how I decorate and keep everything pretty even with two small babes running around.
DECOR FOR A CHRISTMAS FARMHOUSE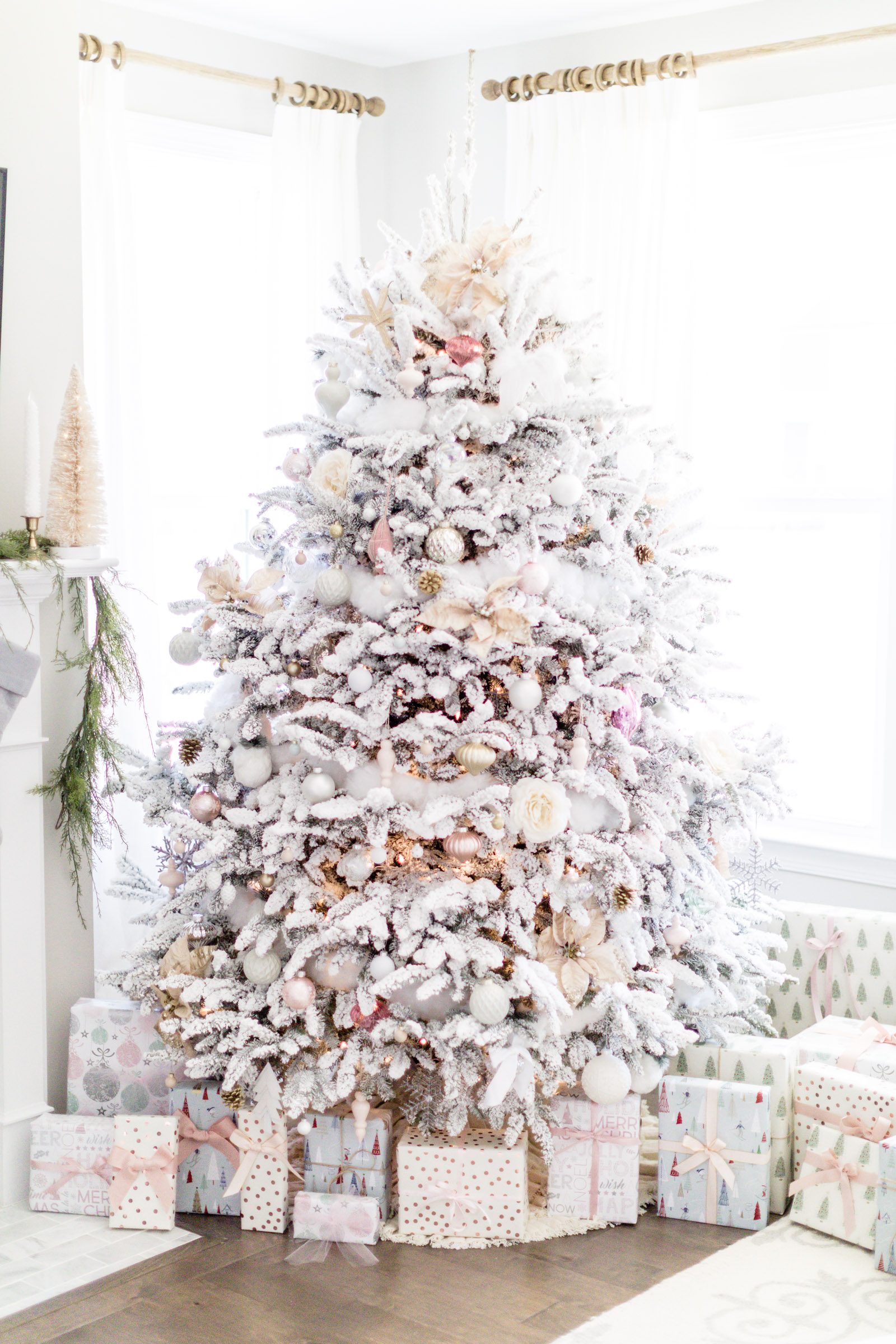 MUST HAVES FOR CHRISTMAS DECOR
1. Flocked tree (see more on that here!) 2. Burlap or Faux Fur Tree Skirt 3. Lots of ribbon! Some of my go to's are here, here, and here) 4. Garlands. Lots and lots of garlands! 5. Christmas trees of all styles 6. Wood accents 7. Blush, white, gold, silver, and clear ornaments 8. Candles 9. Glasses with fake snow 10. Gingerbread houses 11. Pillows, pillows and pillows!
WHERE TO SHOP
I have purchased almost all of my decor from Target, Pier 1, Home Goods, and Amazon. There are very few little pieces that I have found in local stores but most of it is found online and in major stores. Some of my favorites from my "must have for Christmas decor list" are shop-able below: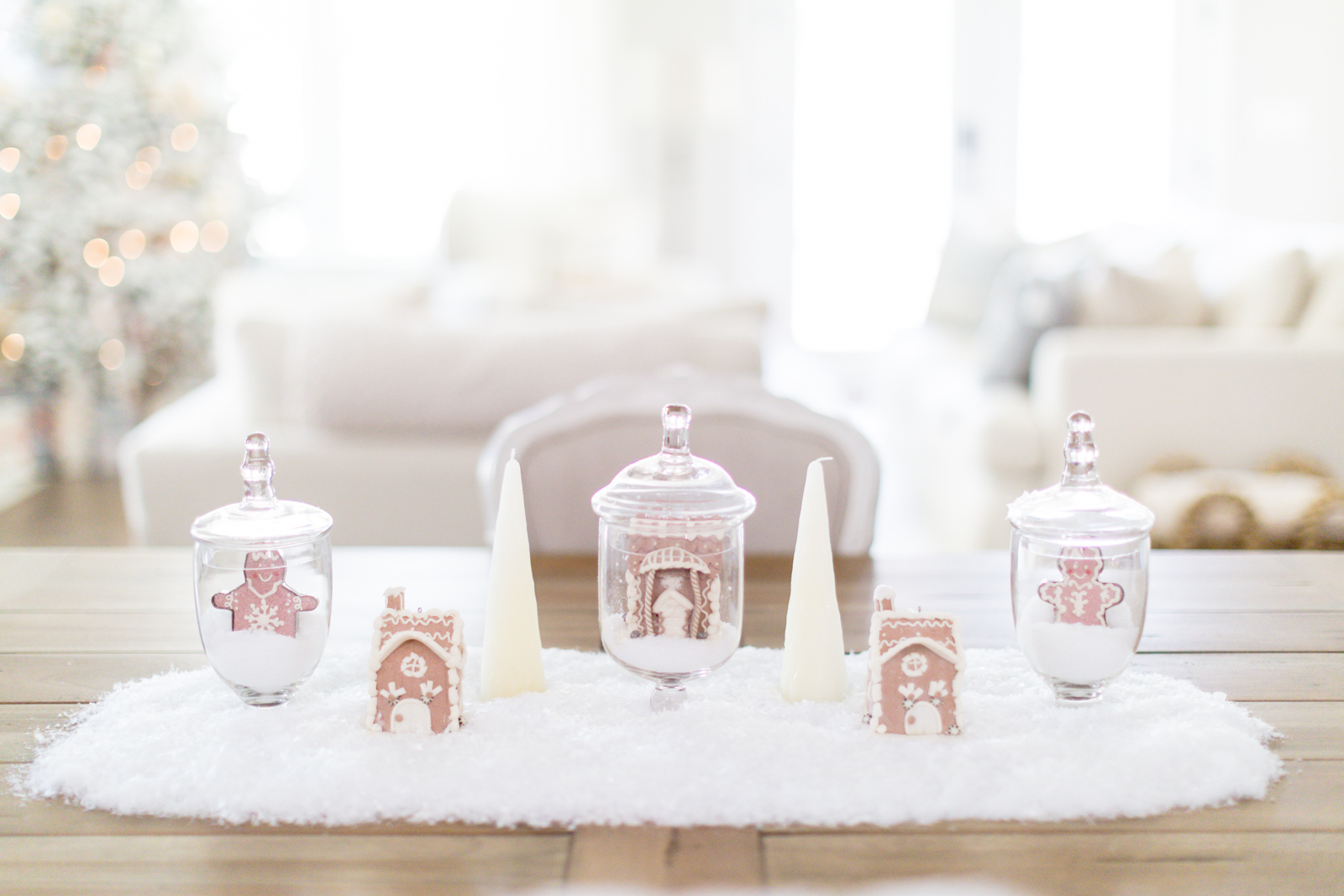 You can click each item to read more about them or click on the number below that corresponds to the item you are interested in.
1/2/3/4/5/6/7/8/9/10/11/12/13/14
A LOOK THROUGH OUR CHRISTMAS DECORATING
We have so much fun picking out a tree each year, especially when it's cold outside! This time we got a super fluffy tree and flocked it as usual at a local farmers market! Here's a look at our tree shopping, a little family fun, and the final pieces all coming together!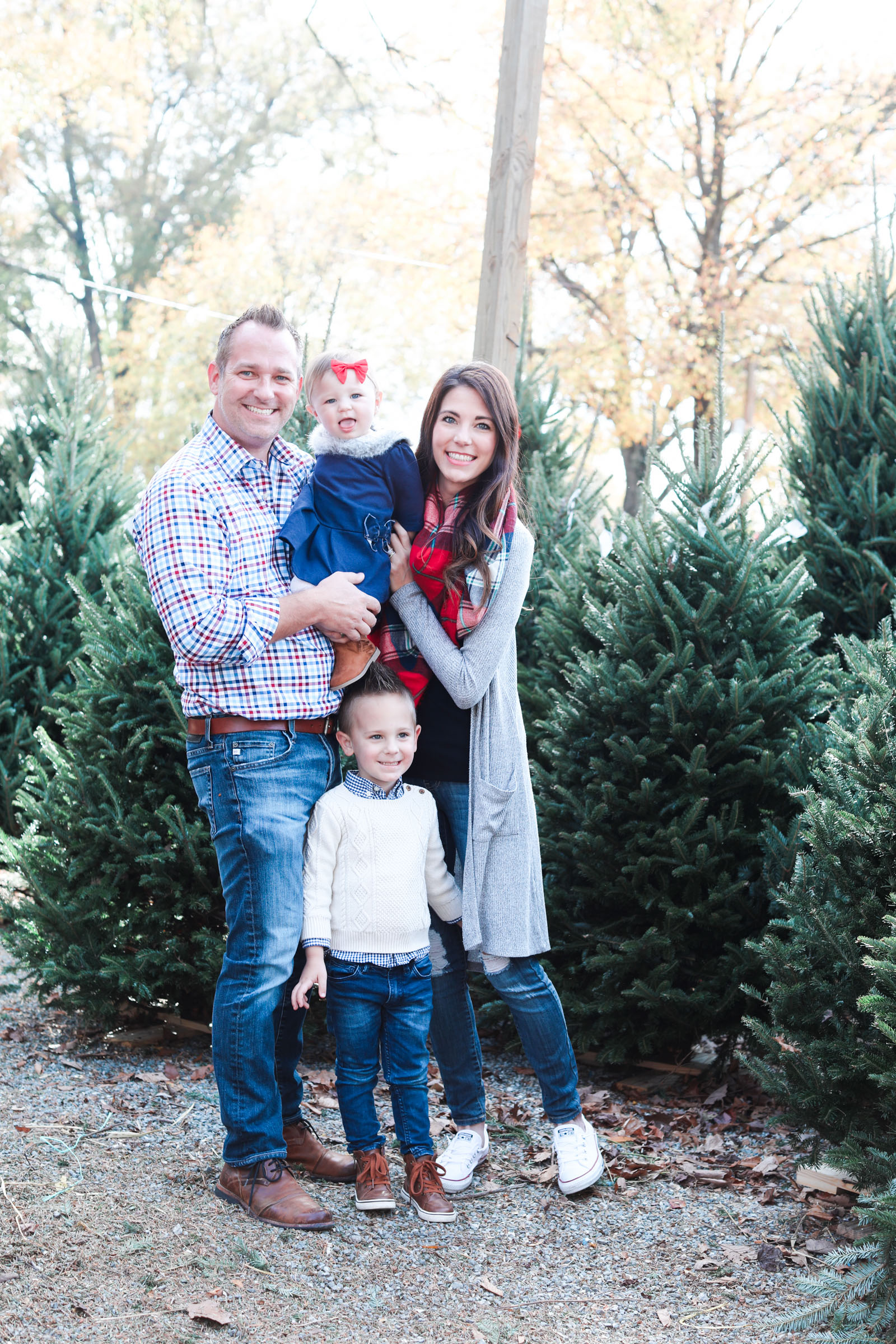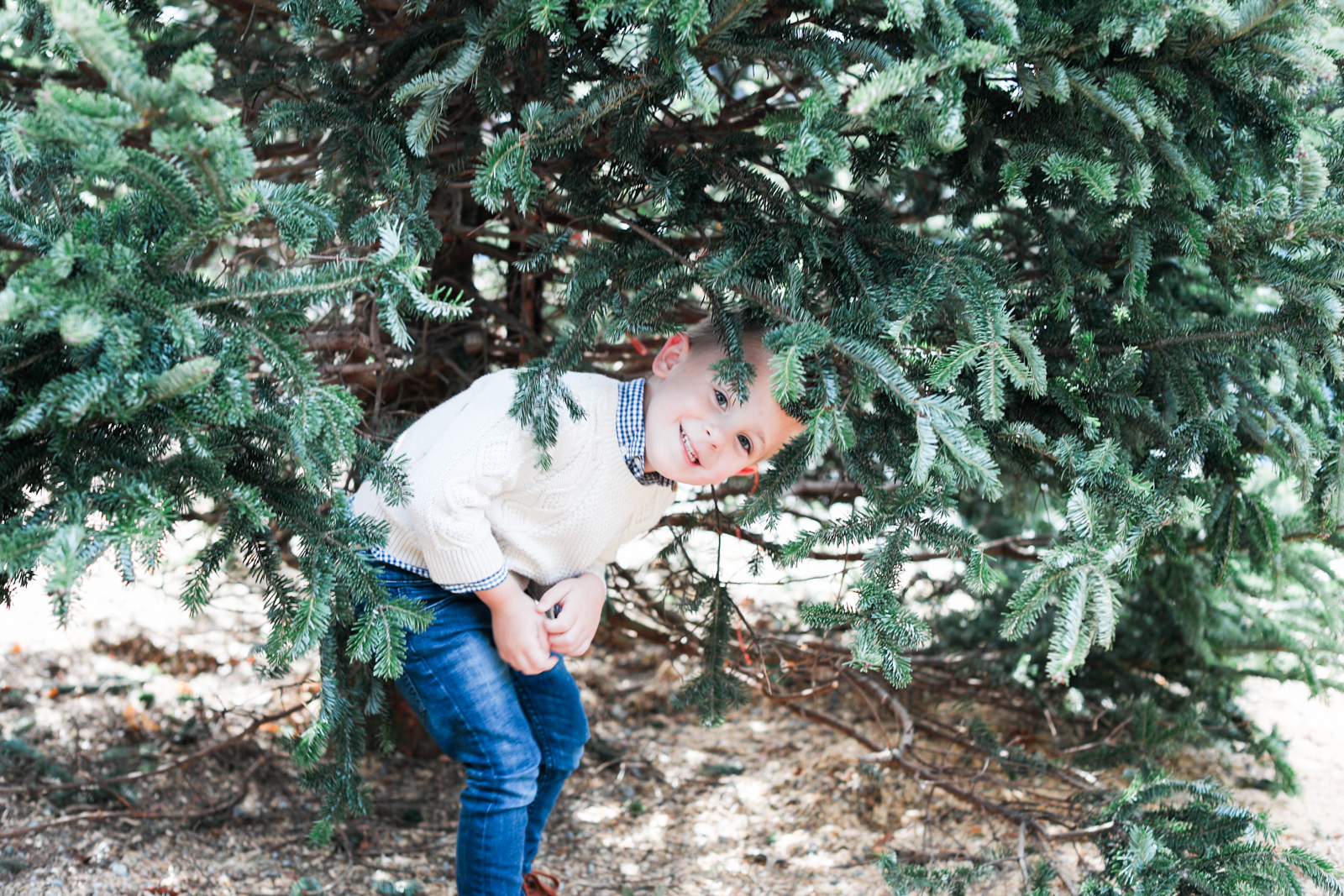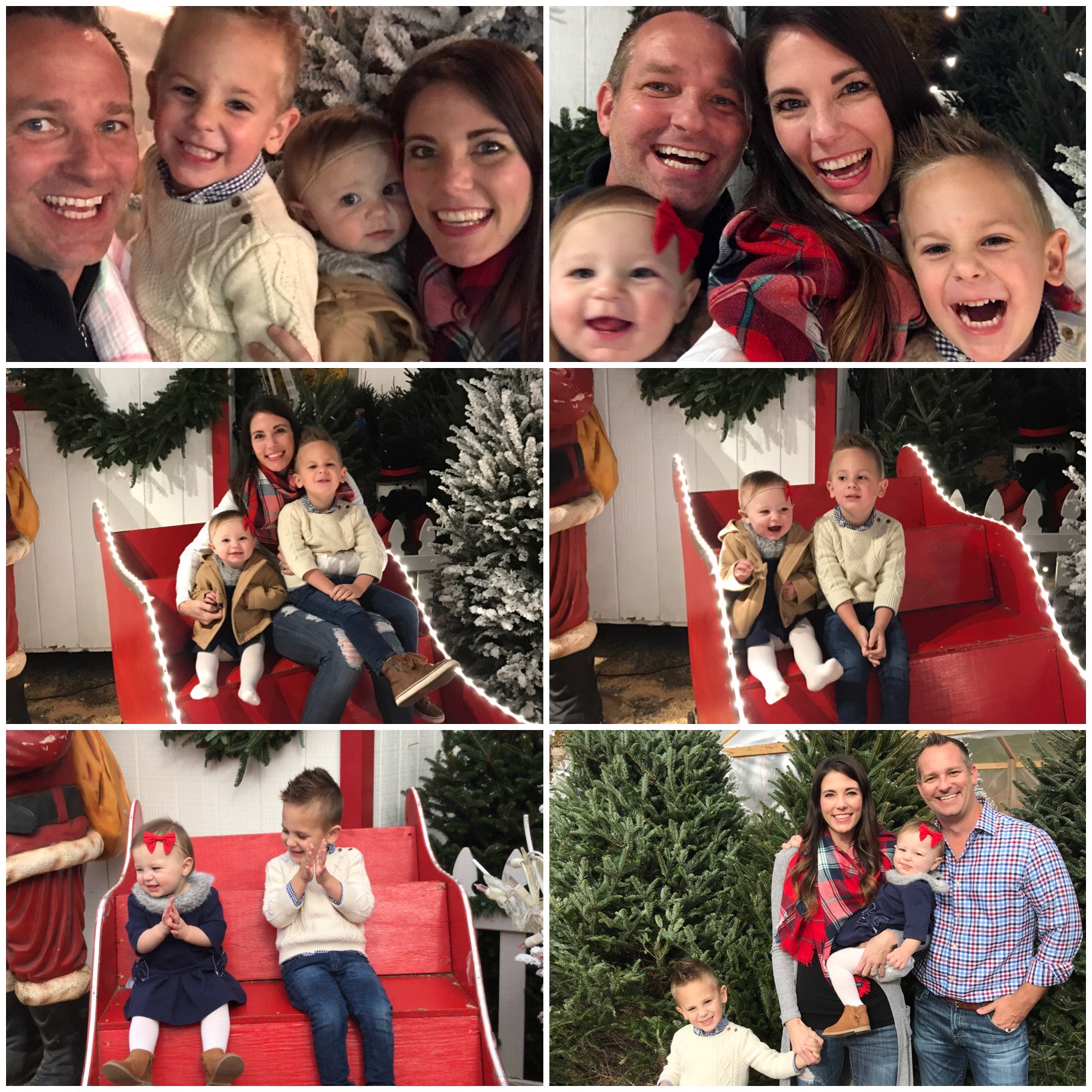 ORNAMENTS UP AND PRESENTS TIED TIGHT
Keeping lots of ribbon on hand is always a good idea as it can be used in so many different projects! I shared a few of my favorites above but I really LOVE getting ribbon on Etsy since you can get a big roll for $9 with 50 yards of ribbon! For my presents this year, I mixed it up with some blush ribbon as well as jute for the boys presents, then I decorated with my Target and Pier1 Ornaments!

Pier1 is having a huge ornament sale right now so I always check back in with them online and in the store! It's a great way to save 50% off and get some unique ornaments!
Most ornaments seen in the detailed shot are from Target! I mix in different sizes and it always comes out perfectly!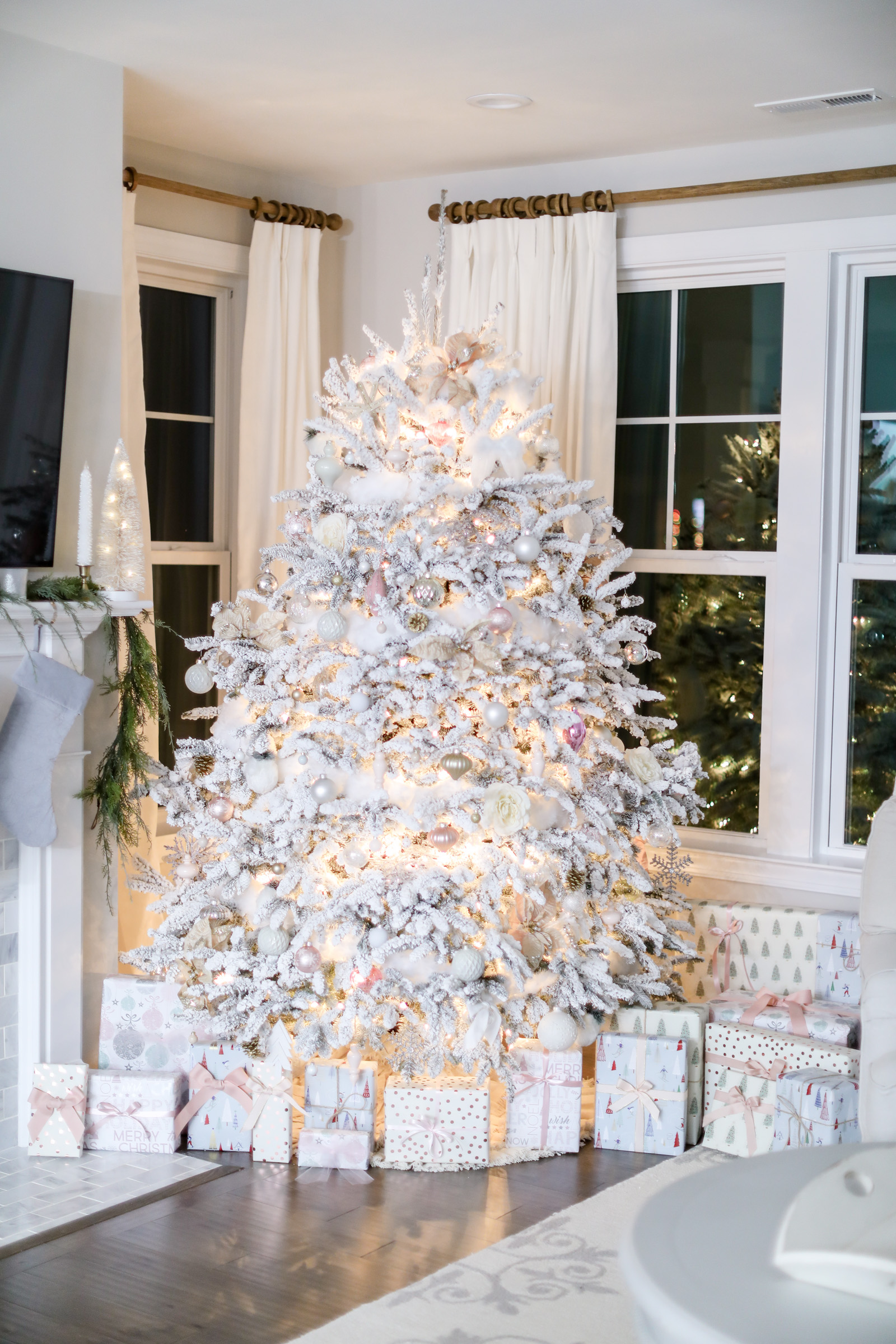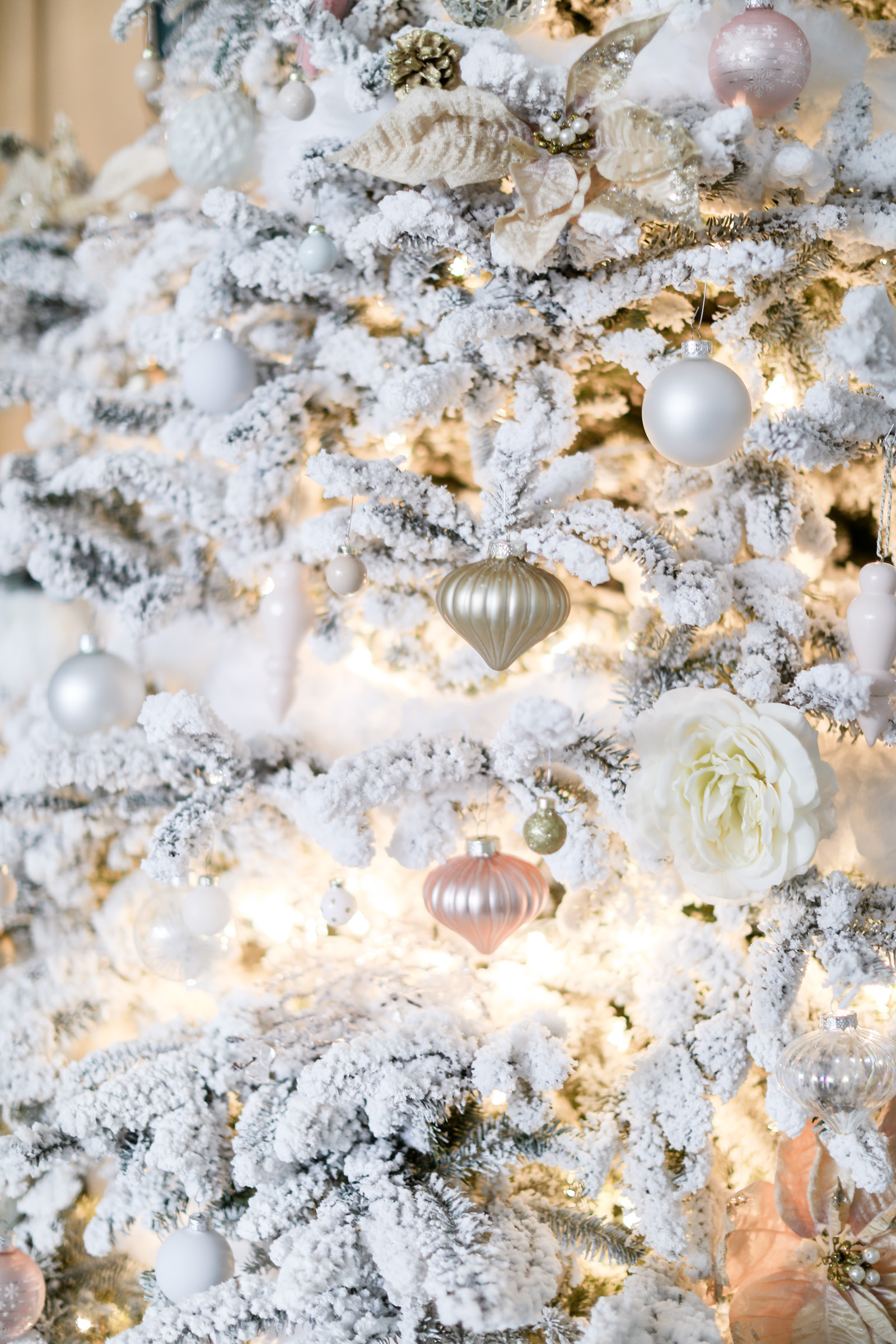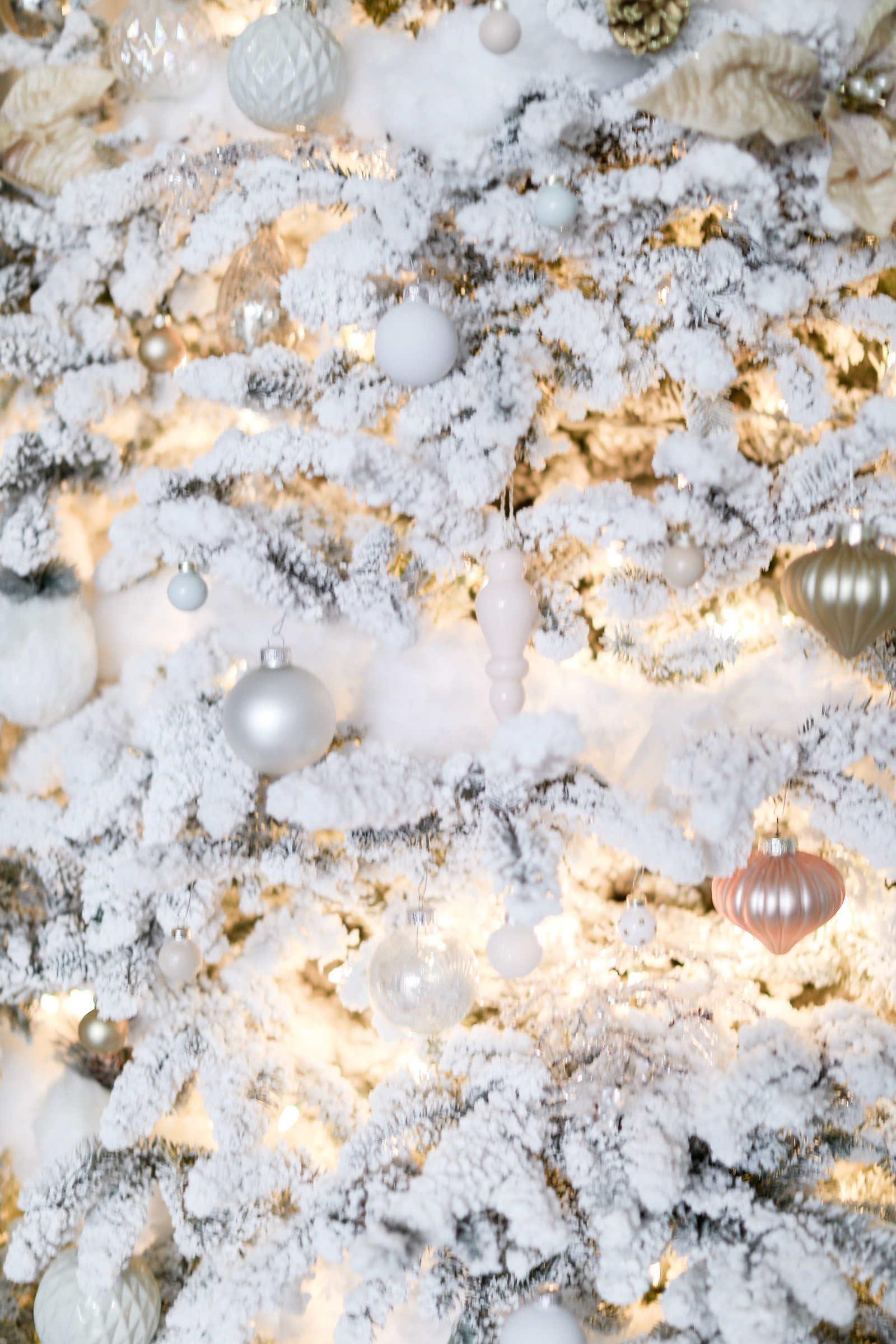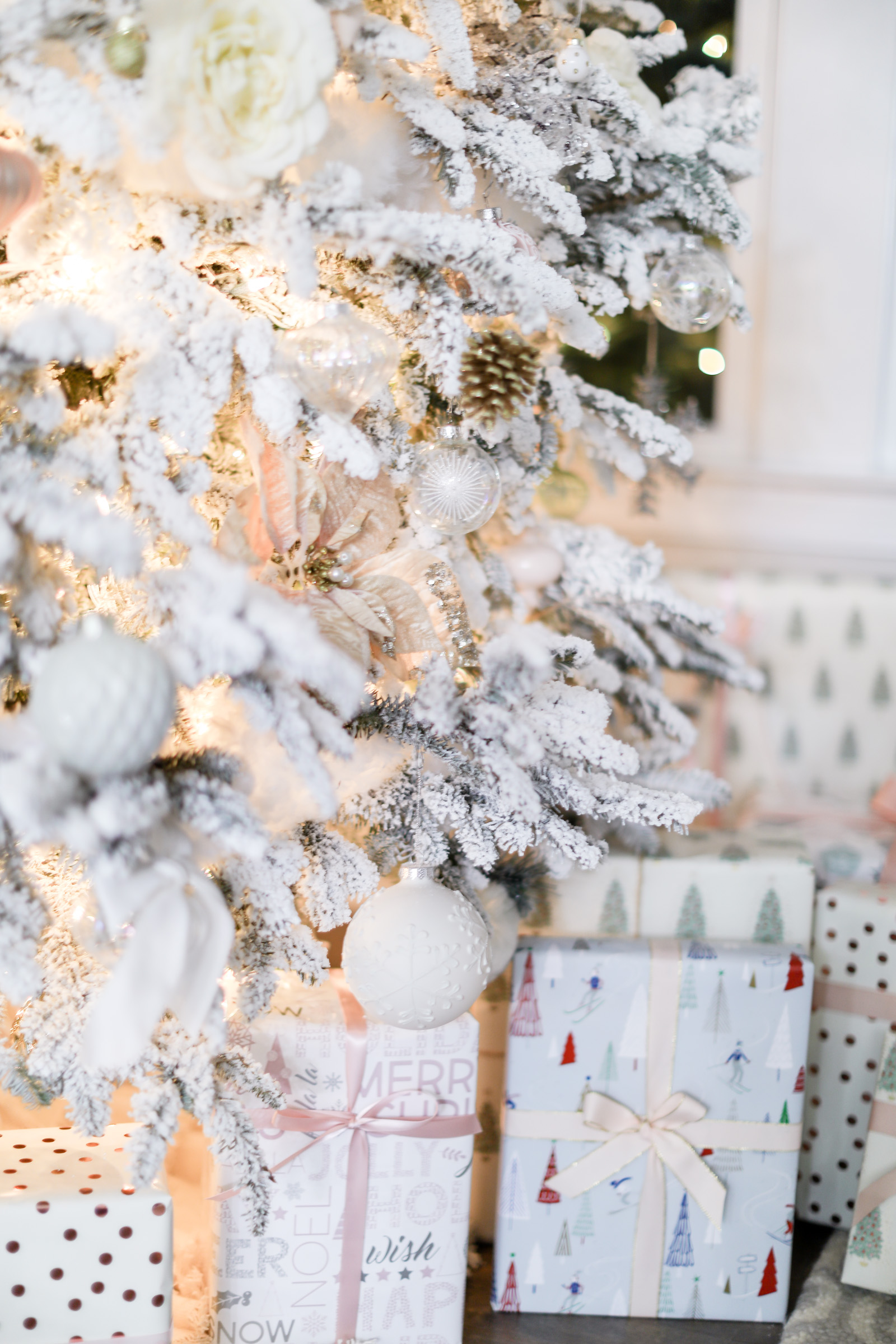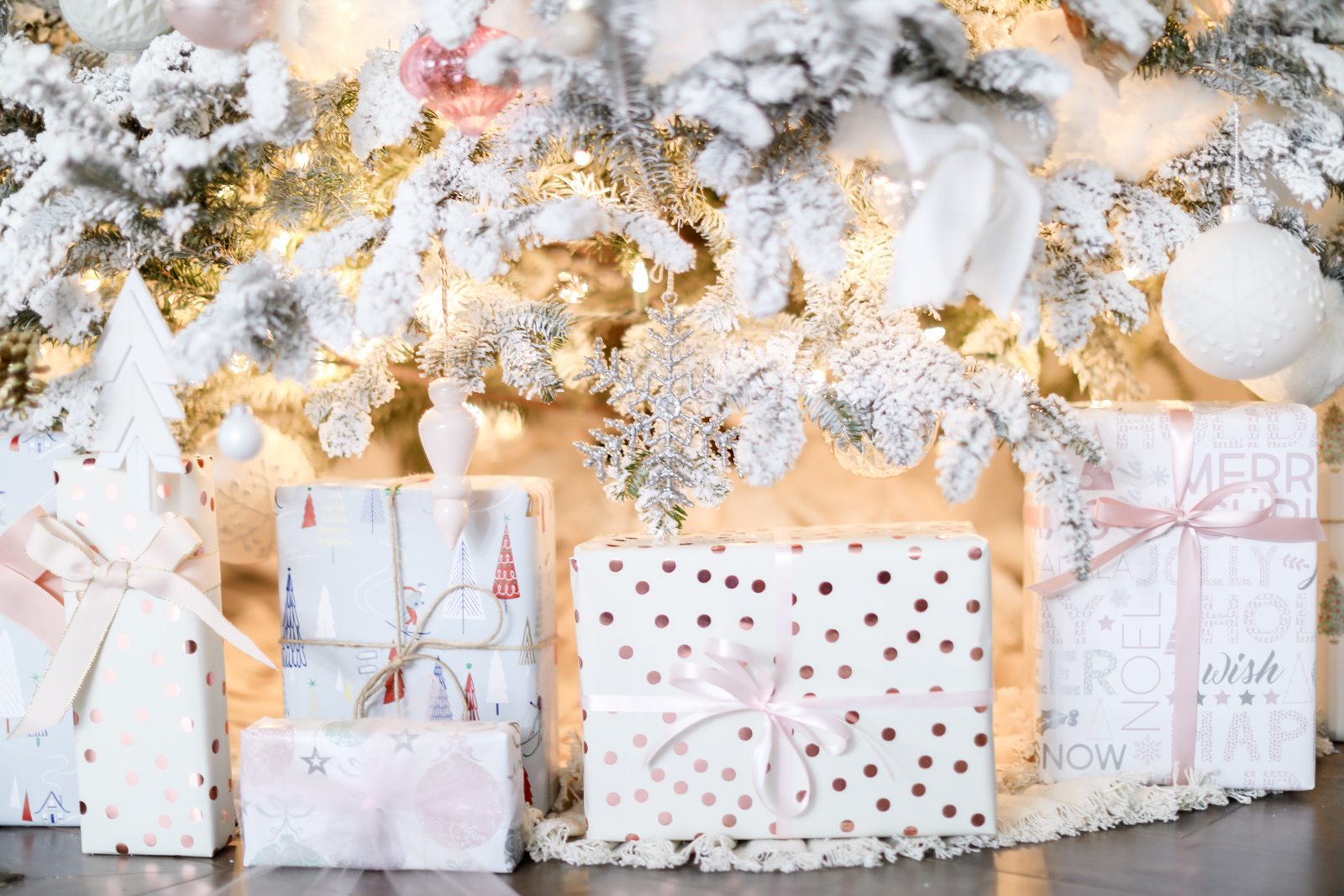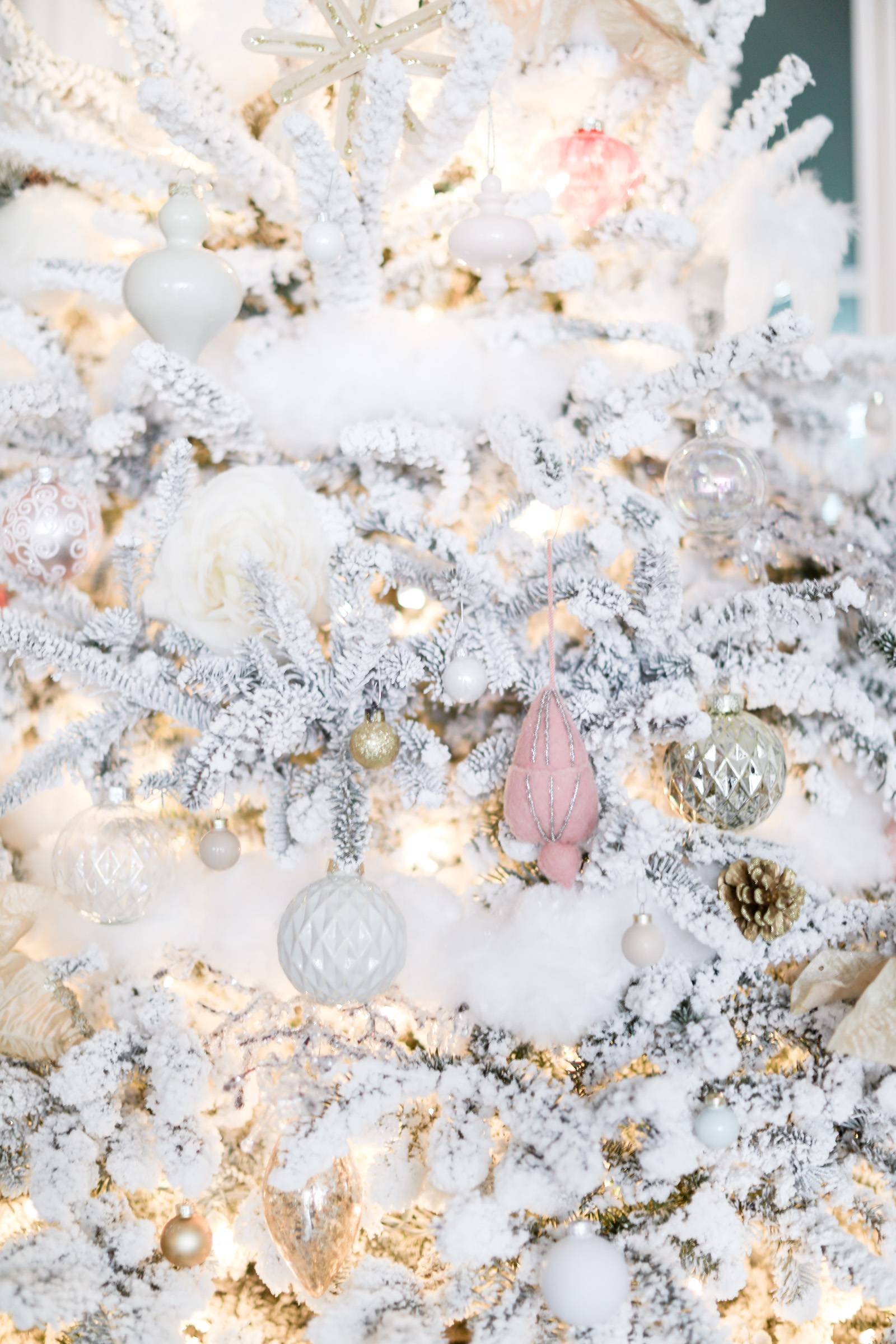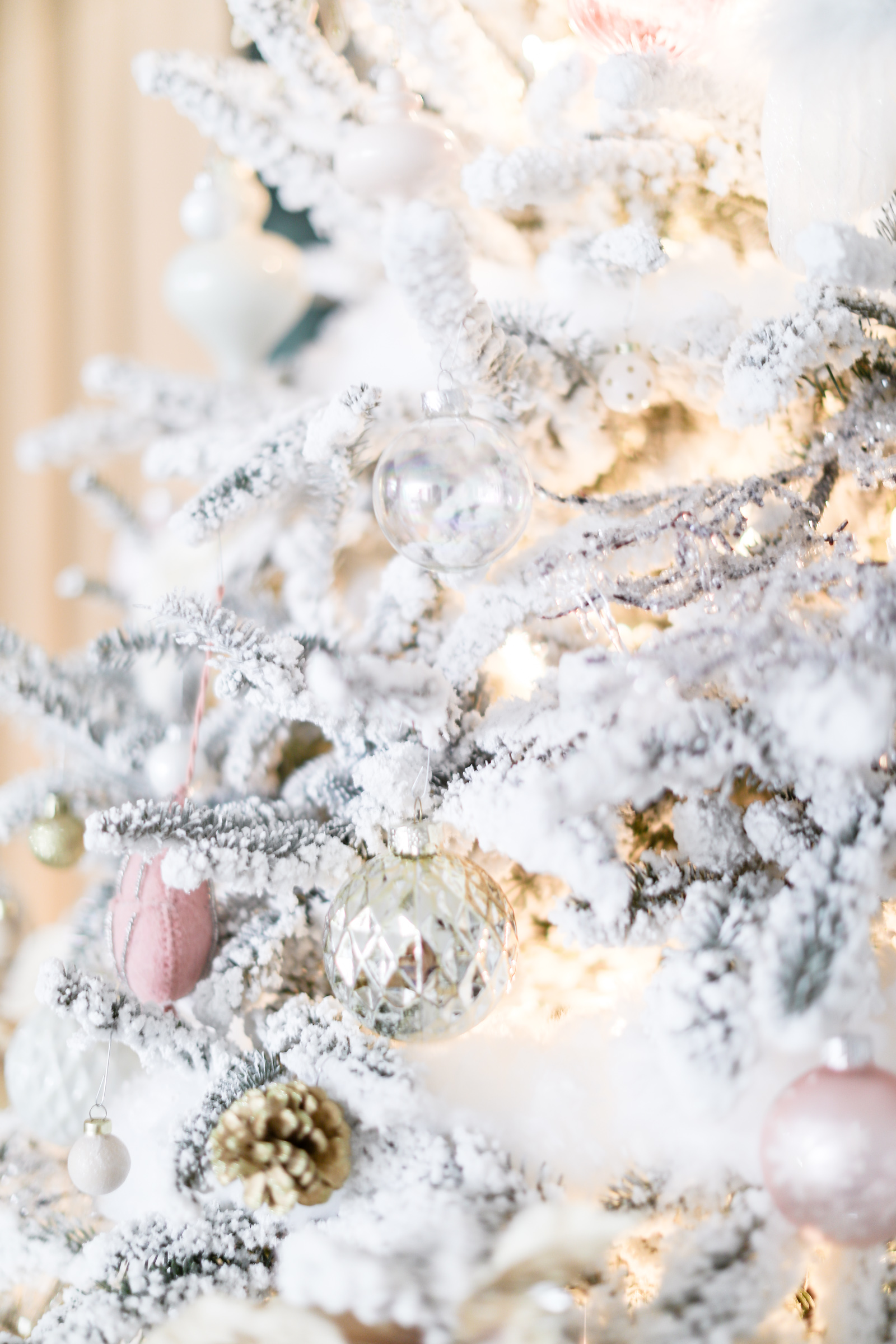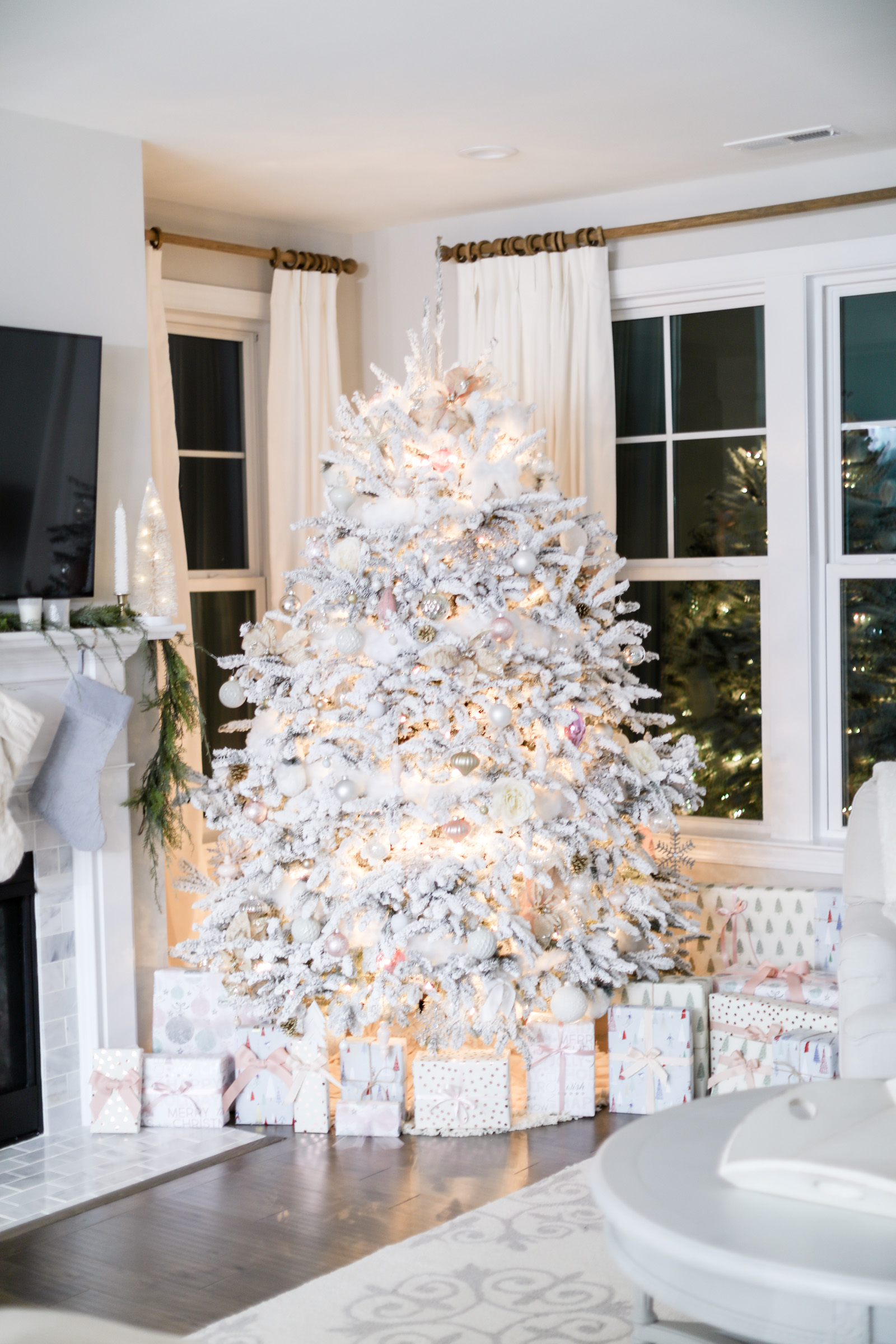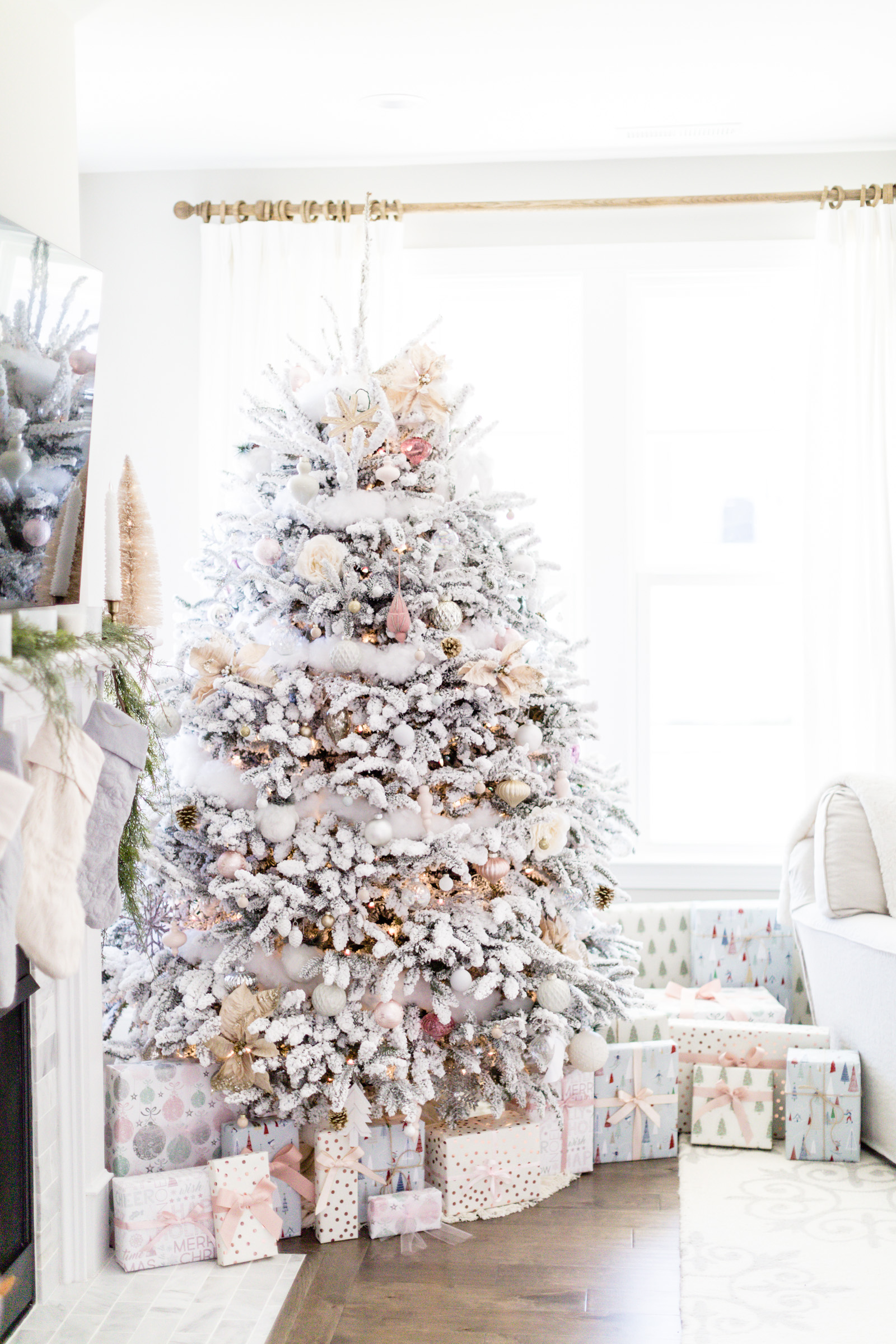 How adorable is this wooden hanging tree? I LOVE IT! It was $10 at Target and it is a great way to showcase your Christmas cards!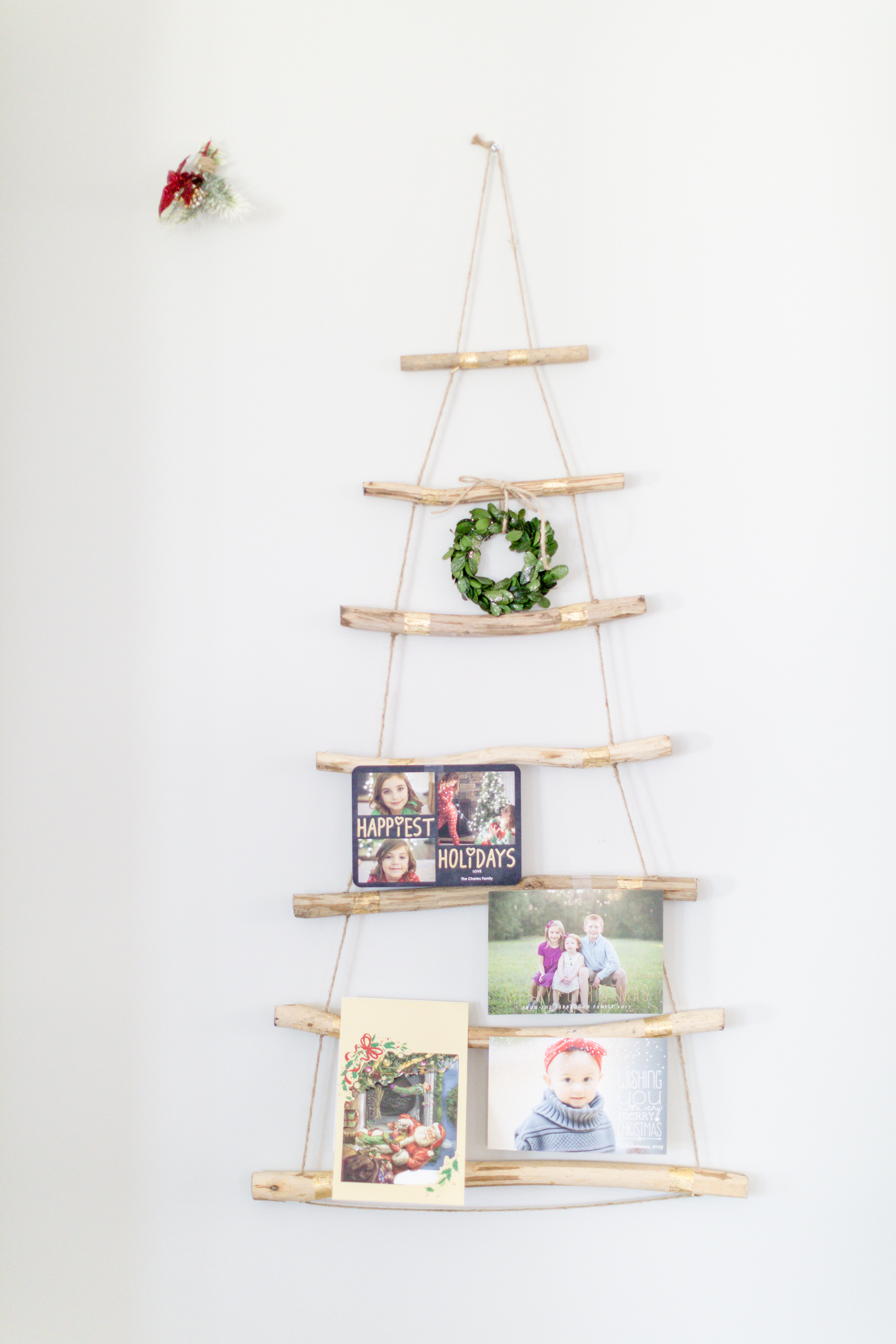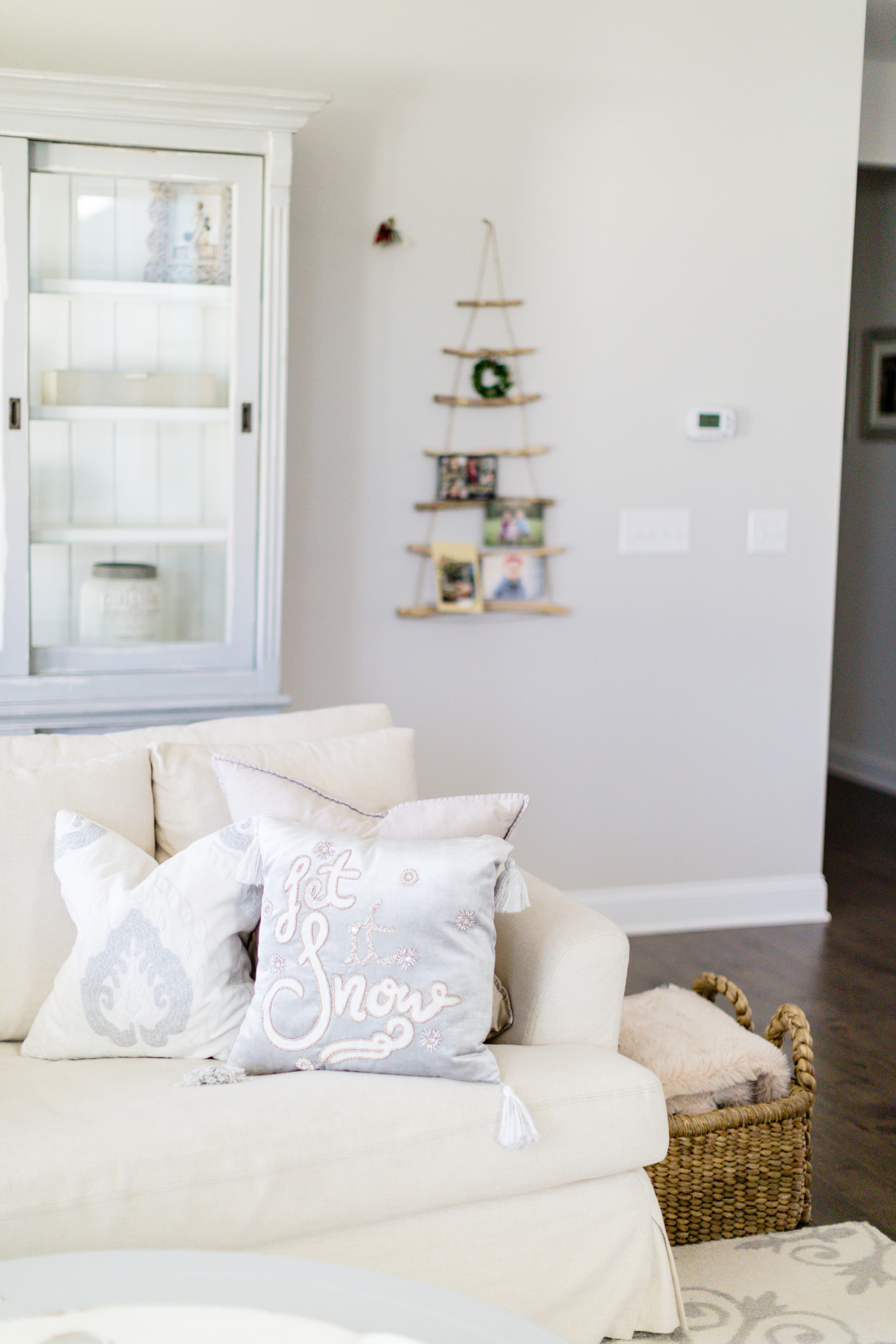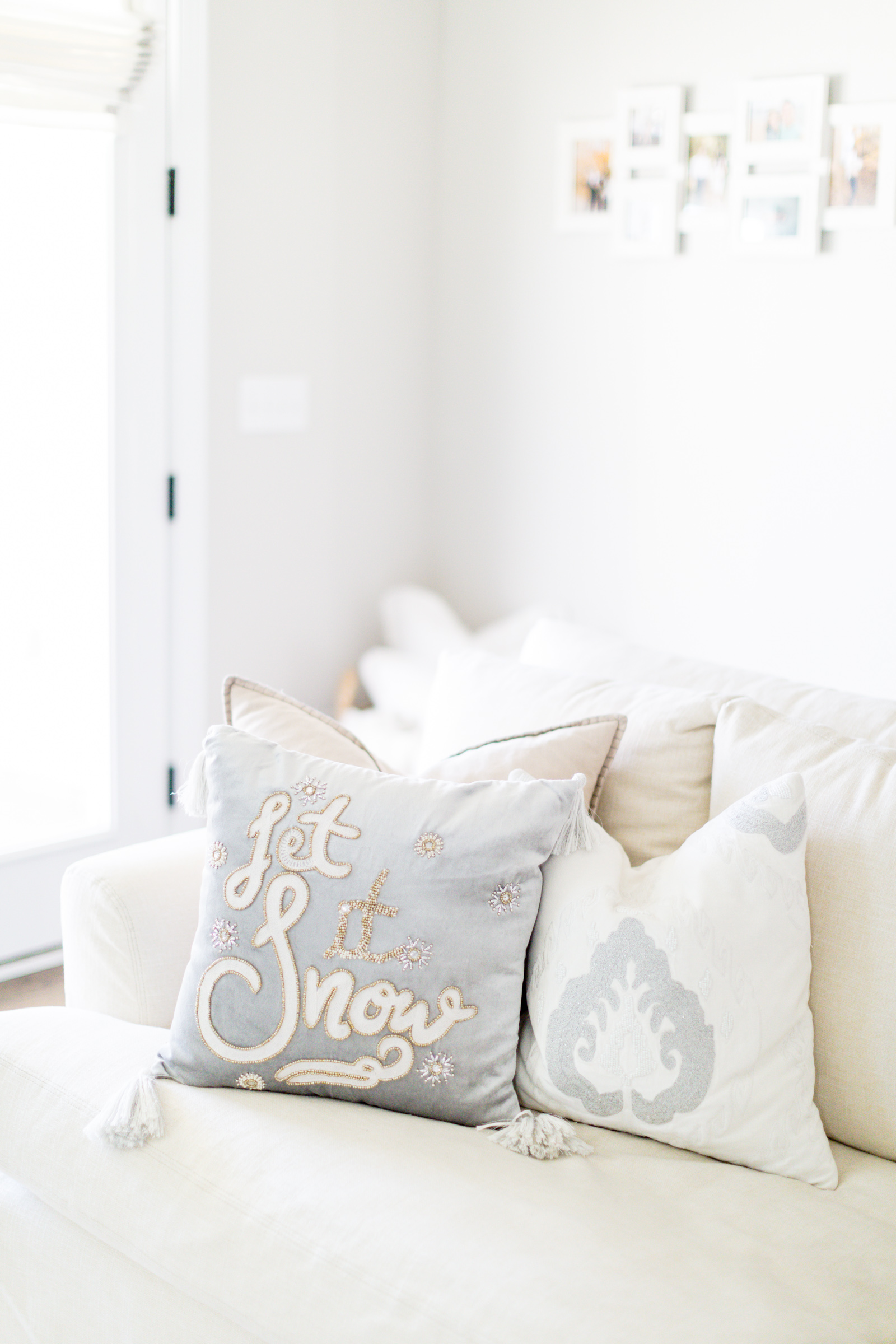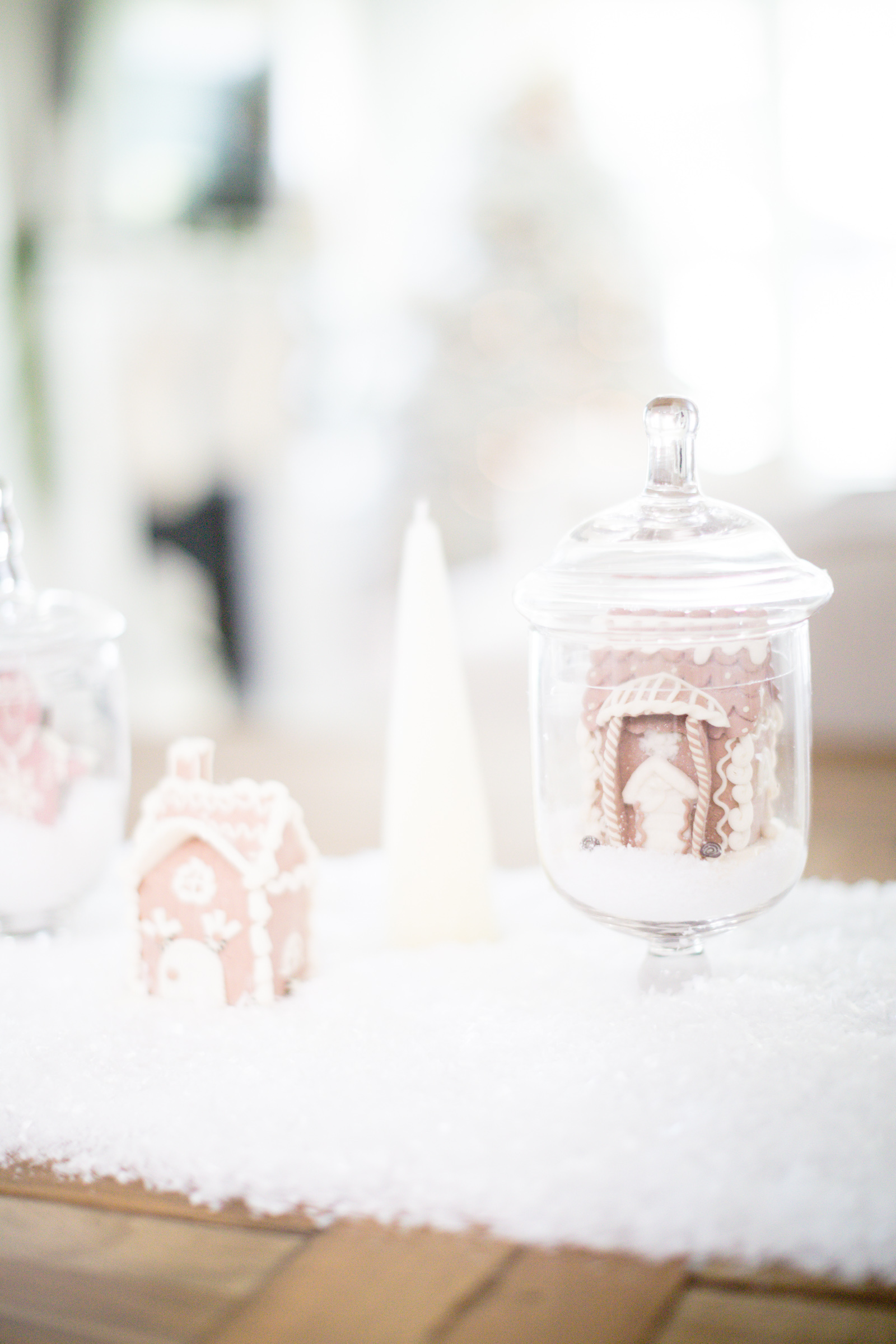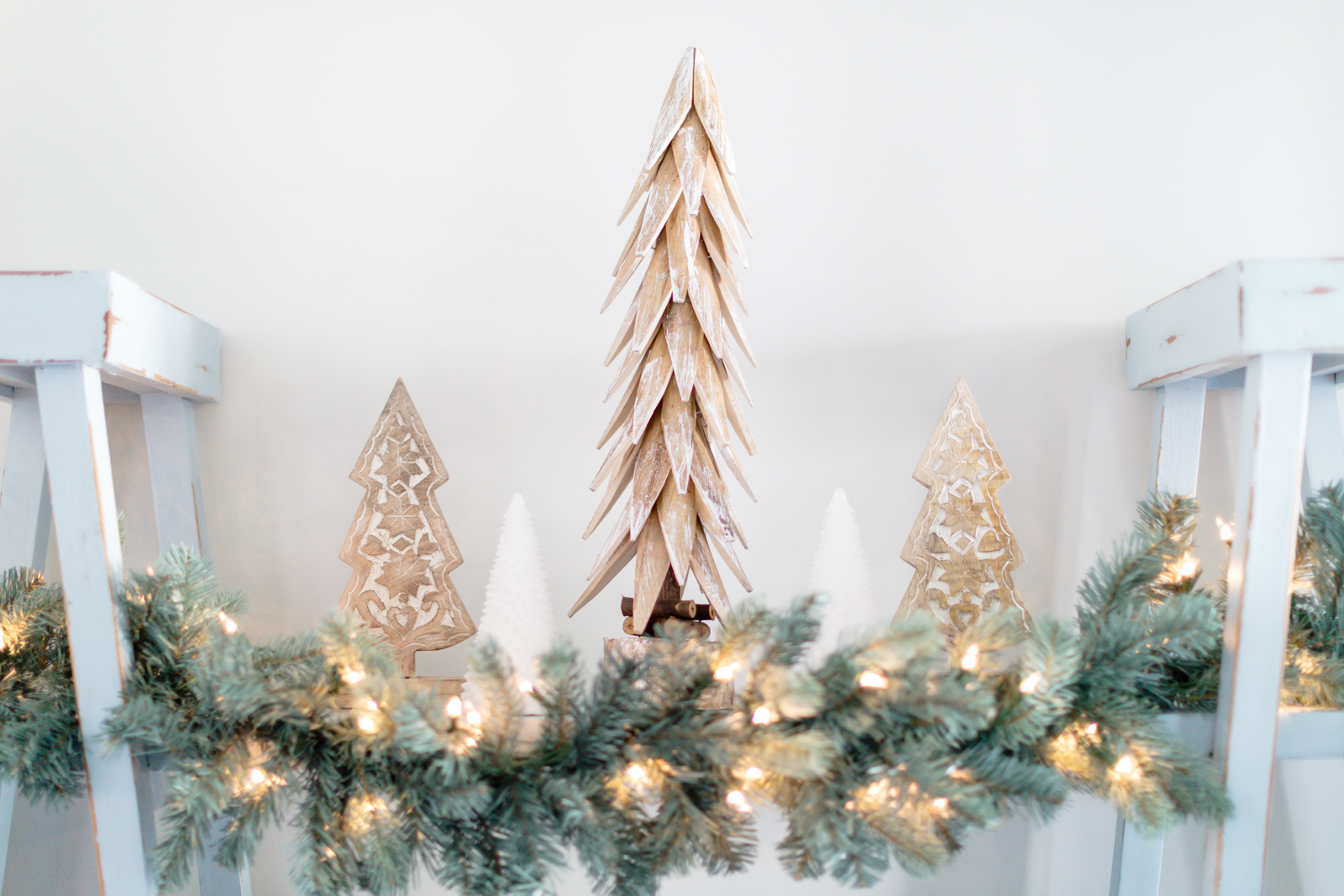 I snuck a few of our gingerbread men into apothecary jars and I love how it turned out! With a small bag of fake snow, I finished the look and added in some gingerbread houses and tree candles! I am definitely not looking forward to having to take this down next year!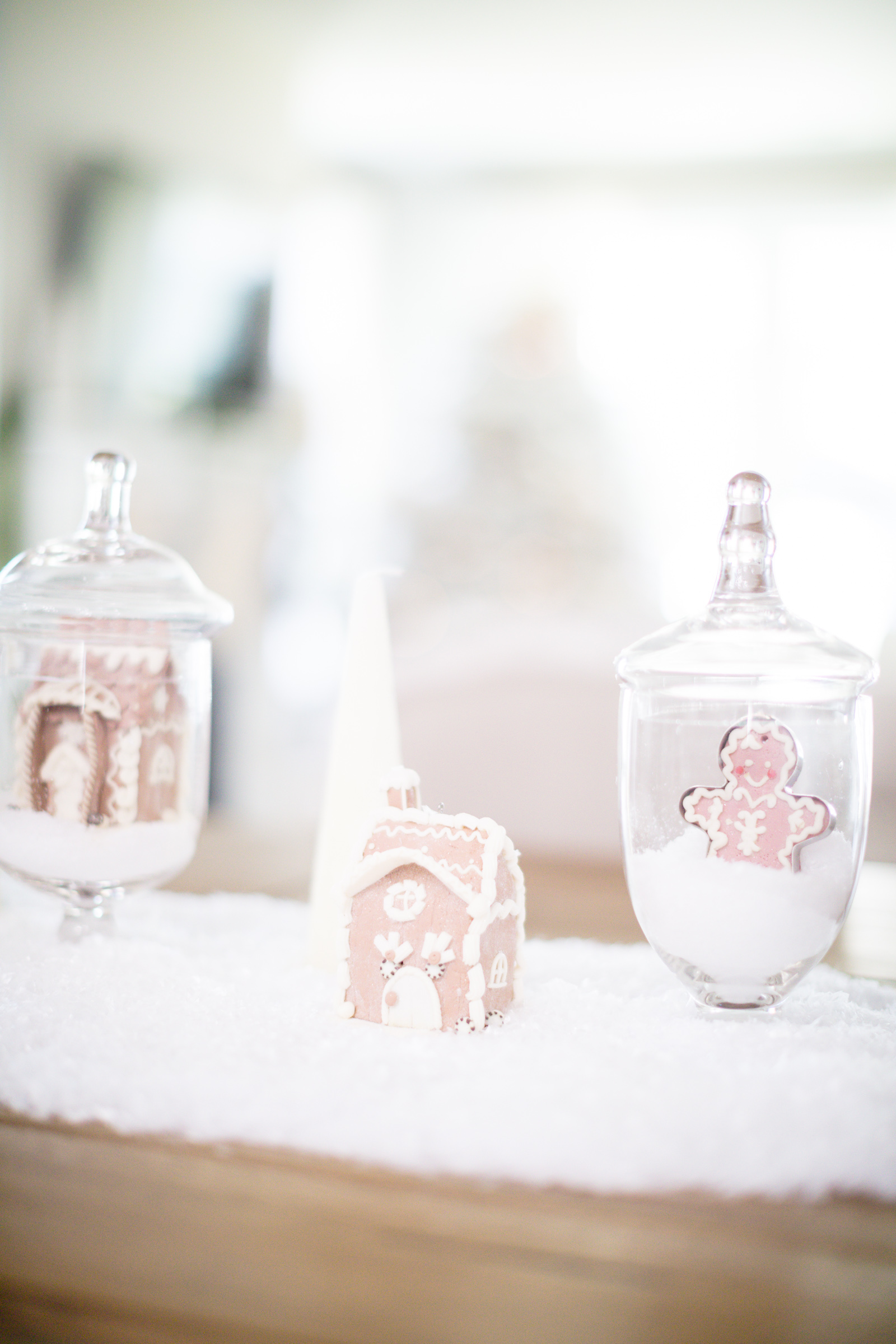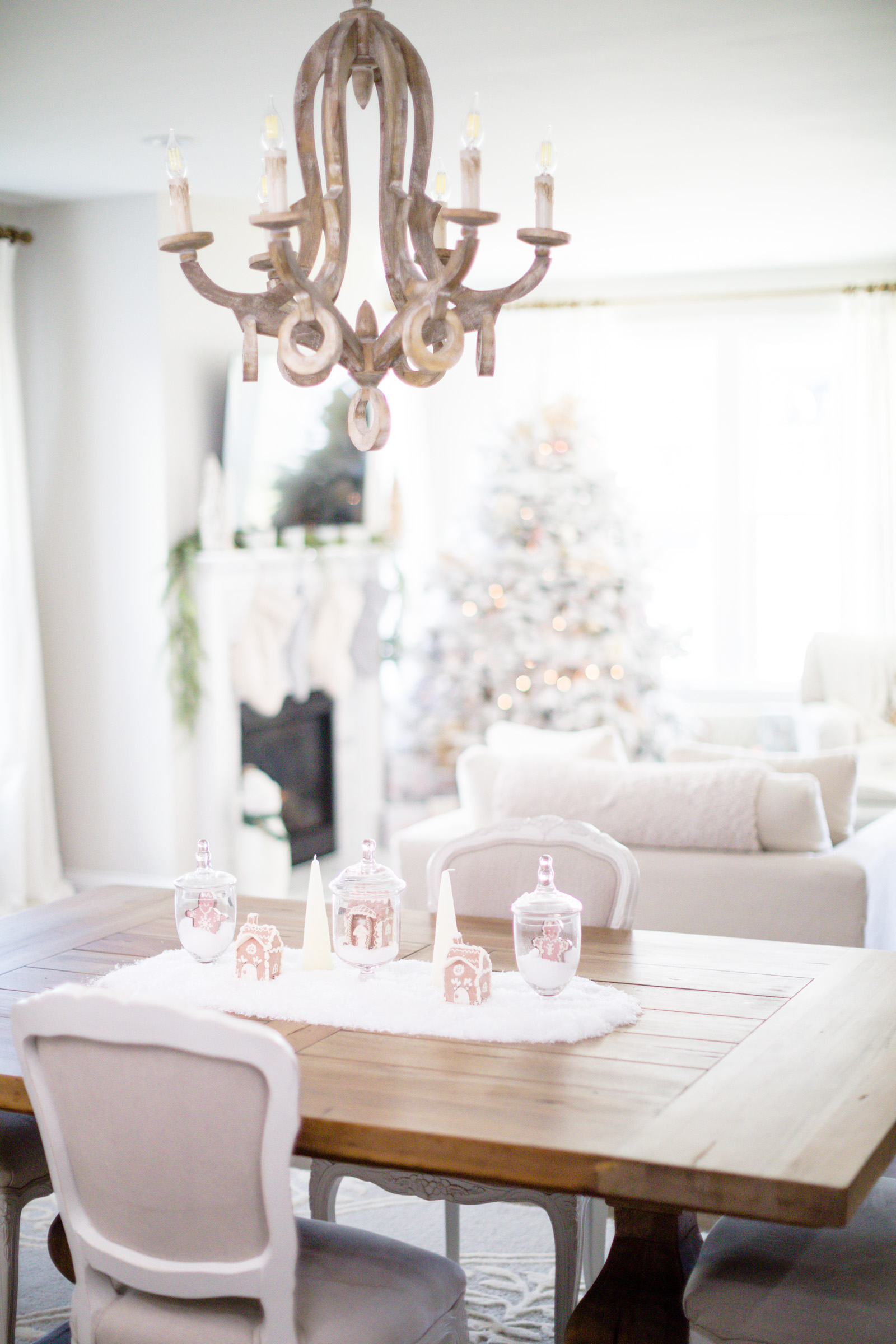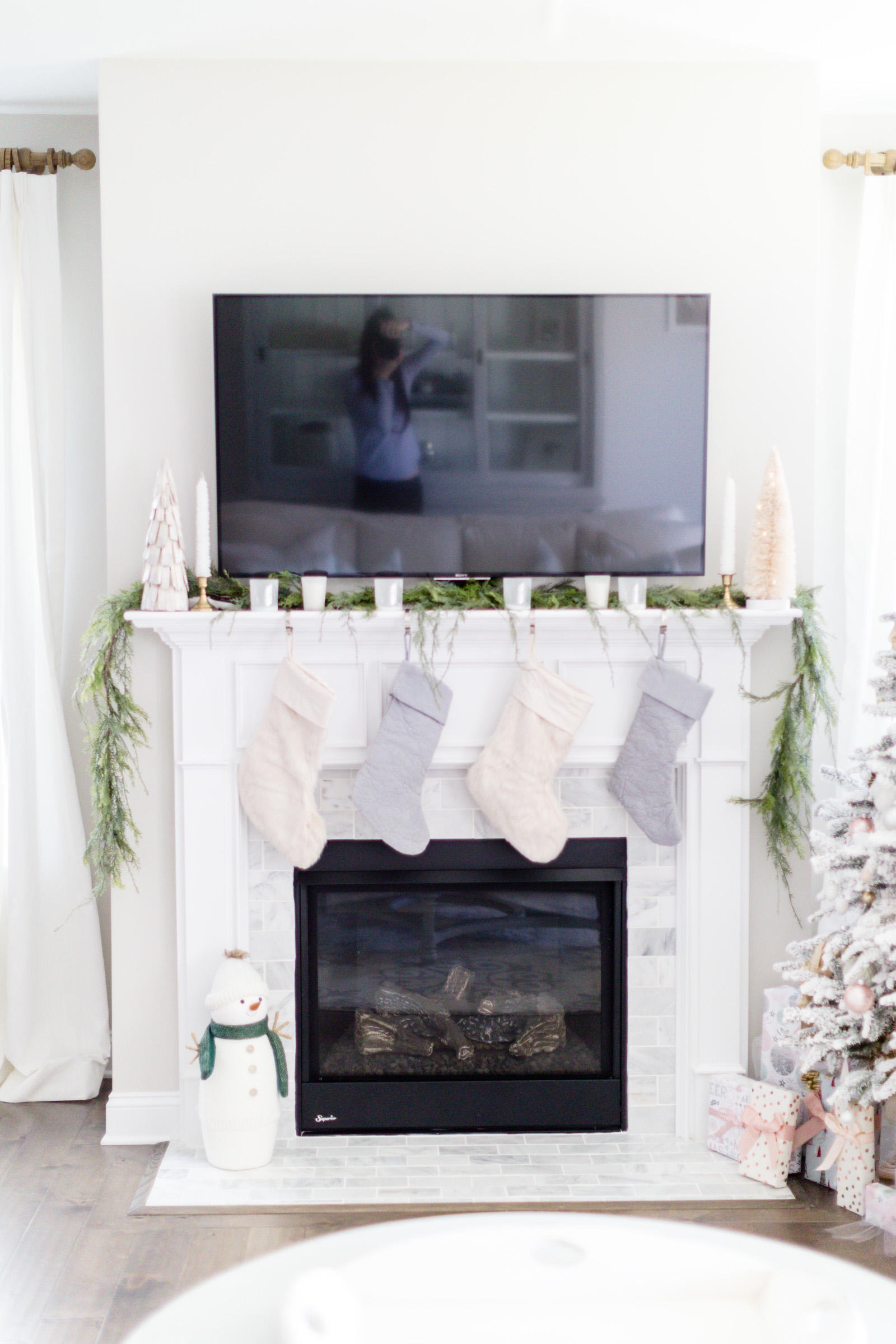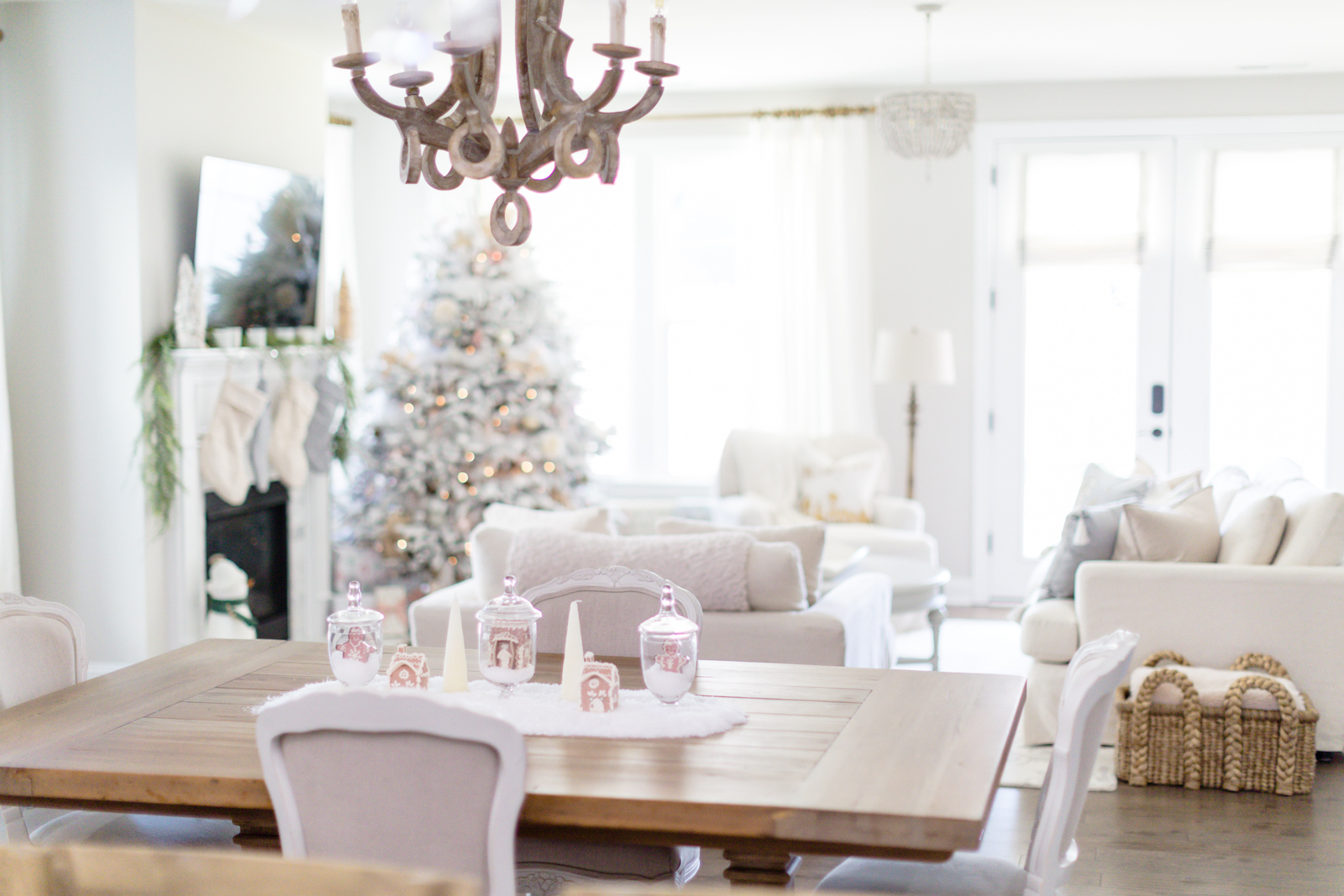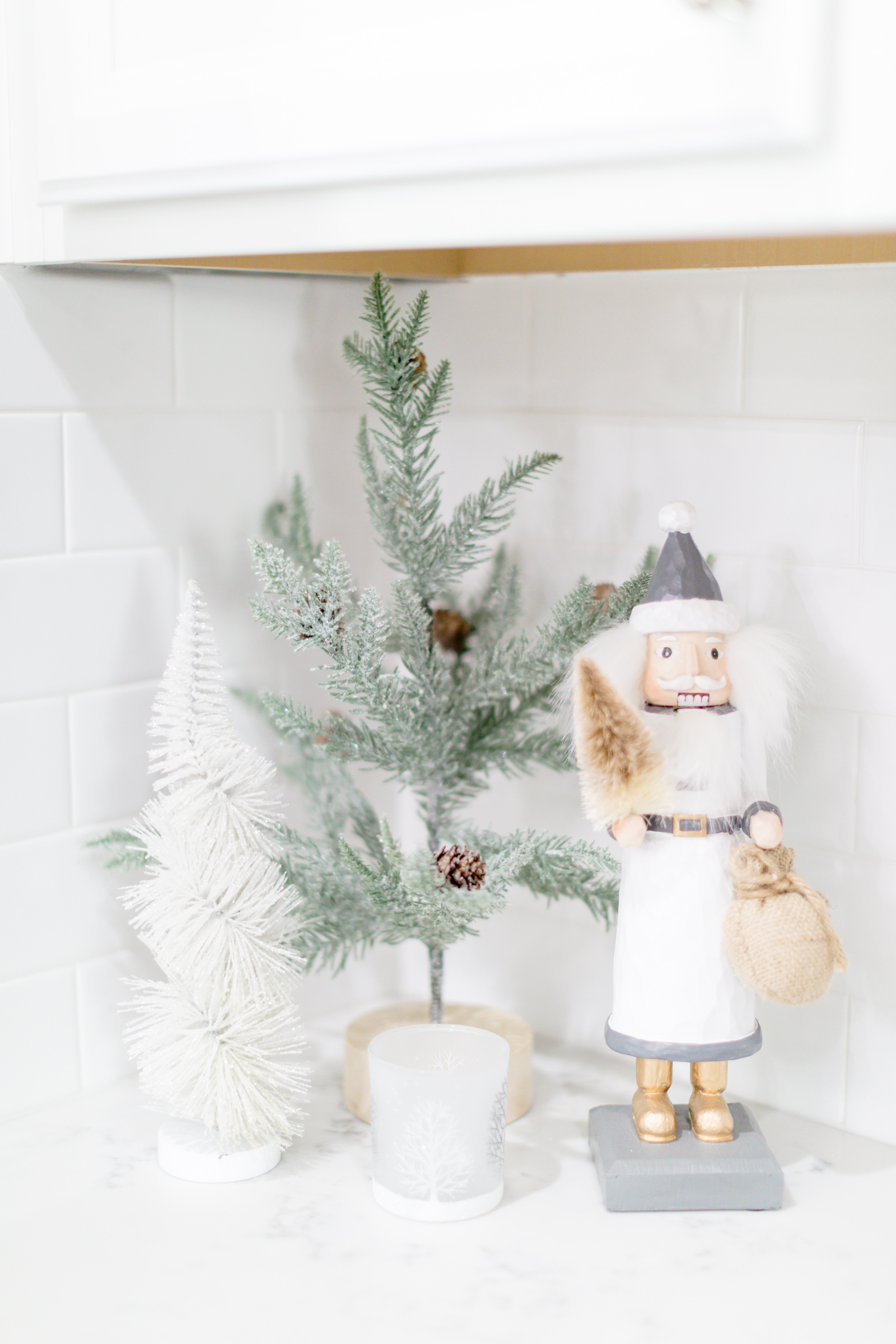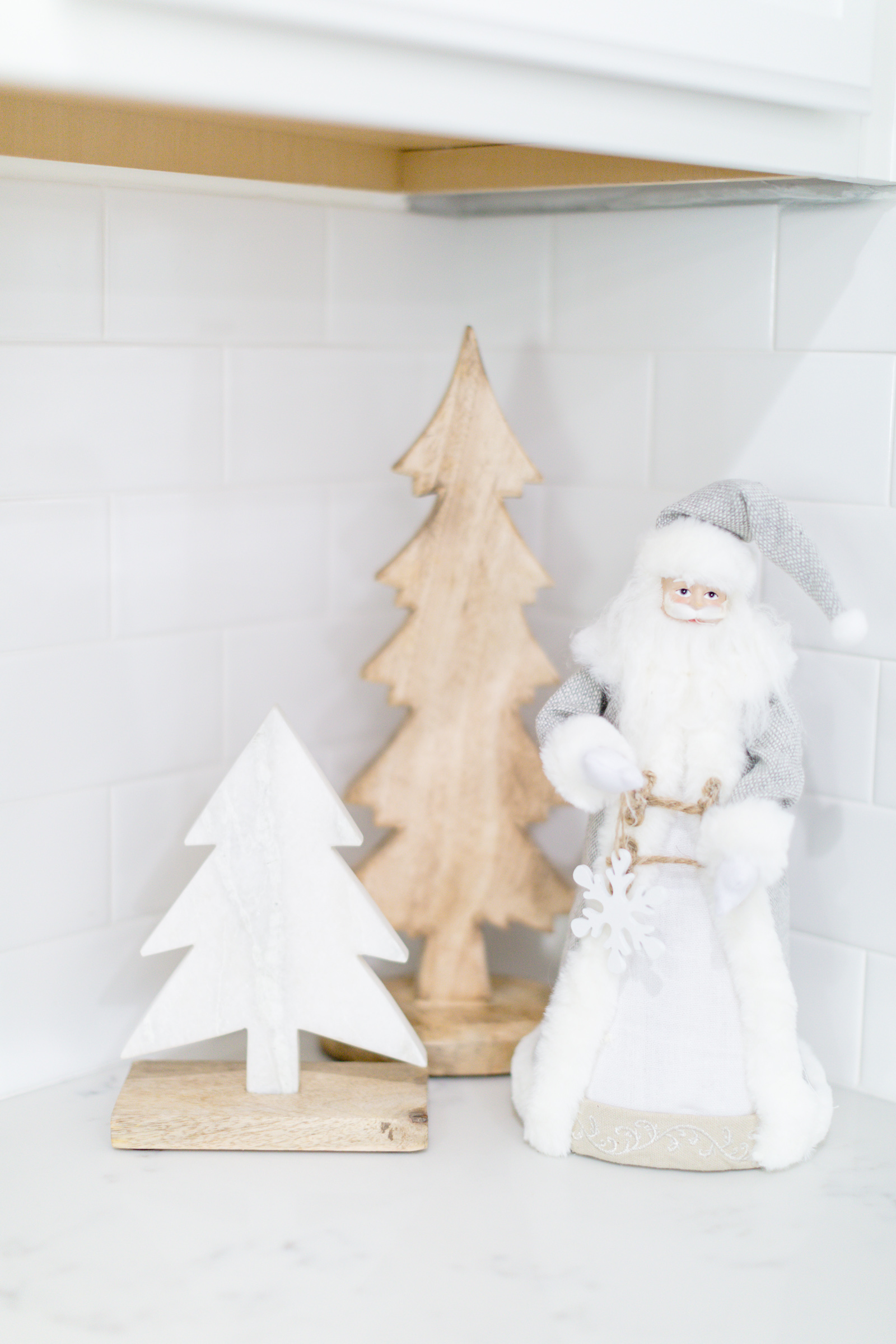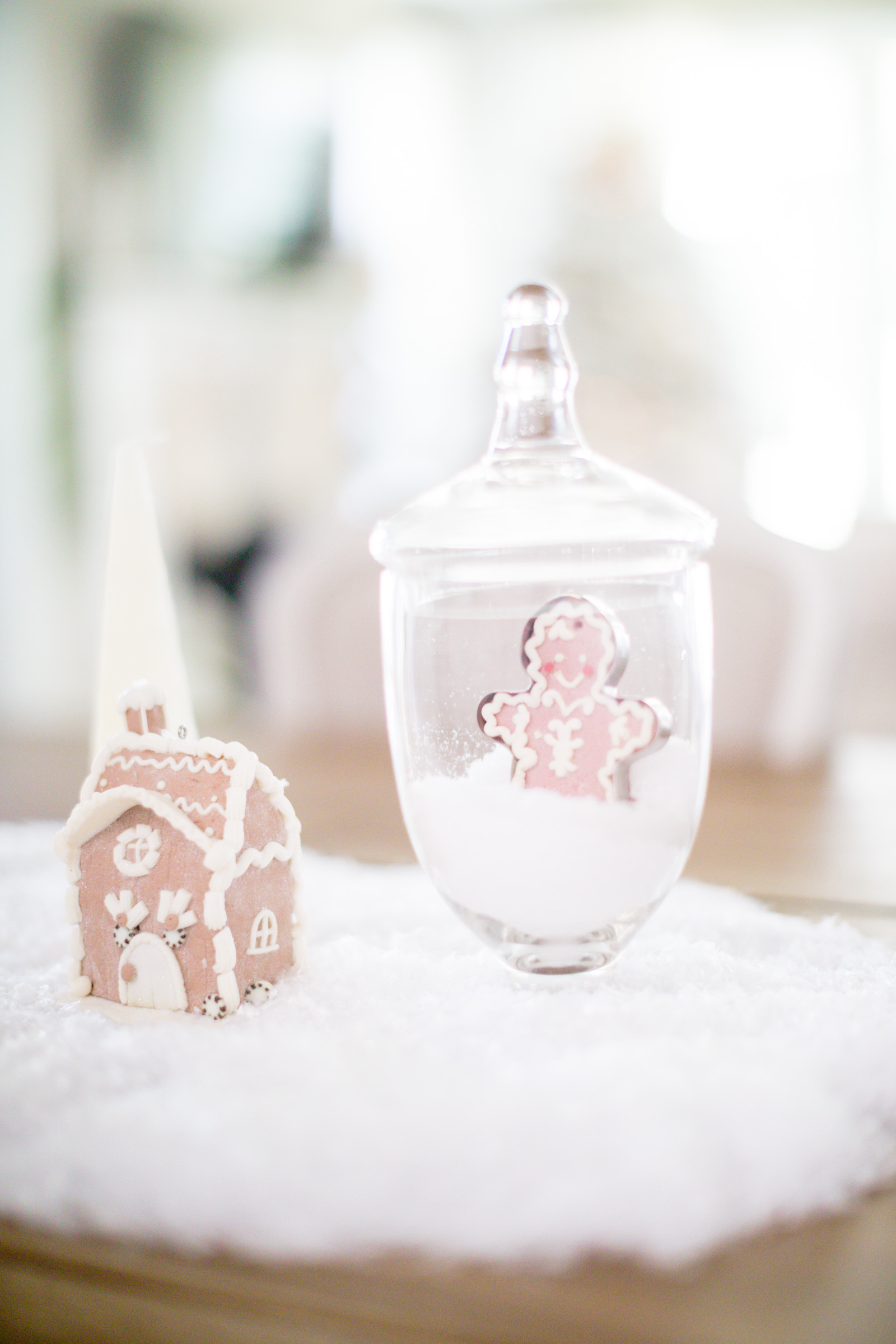 Thanks for sharing in the Christmas spirit with us! I hope you have some great ideas on how to bring a little farmhouse into your Christmas decor! Make sure to share your Christmas decor styles with us!