Having the right coffee table decor can easily transform your living space. I recently shared this post on my dining room table centerpiece and decided it was time to move into the living area! My coffee table is the first thing I decorate for holidays and the thing I change up most to keep our house feeling fresh and new! I updated our coffee table tray to add some height to the space and make it more baby friendly.
SHOP THE LOOK
My White Linen Dress (similar below) | Ryann Whitney's Dress | My Curling Iron

Coffee Table Decorating Ideas
My first rule for great coffee table decor and pretty trays is to HIDE THE REMOTE CONTROLS! You saw that coming, right? Hiding the remotes creates a clean space and also hides them from the babies. Remotes are the top pick in our house for a teething toy, so I make sure they aren't easy to find. I use these Velco strips (in black here) and simply put a piece on the back of the remote and the other piece under the coffee table. Voila!
The key to making the most of your coffee table is having a cute tray, creating height, choosing layering pieces, including something that smells great, and adding a unique piece that you love! This is most likely the center of your living space and it's a great opportunity to show of your style and something that represents you. You can include a quirky chotchkie, a candle, a book you love, or something you picked up on a vacation.
SHOP THE STYLES
I go back and forth between using fresh flowers and faux flowers to add a pop of color to our coffee table. You can get great flowers at Pier 1, these ones on Amazon, at Pottery Barn, and Overstock. I'll share some of my favorites later in this post!

HERE'S A CUTE GUIDE ON HOW TO SET UP YOUR COFFEE TABLE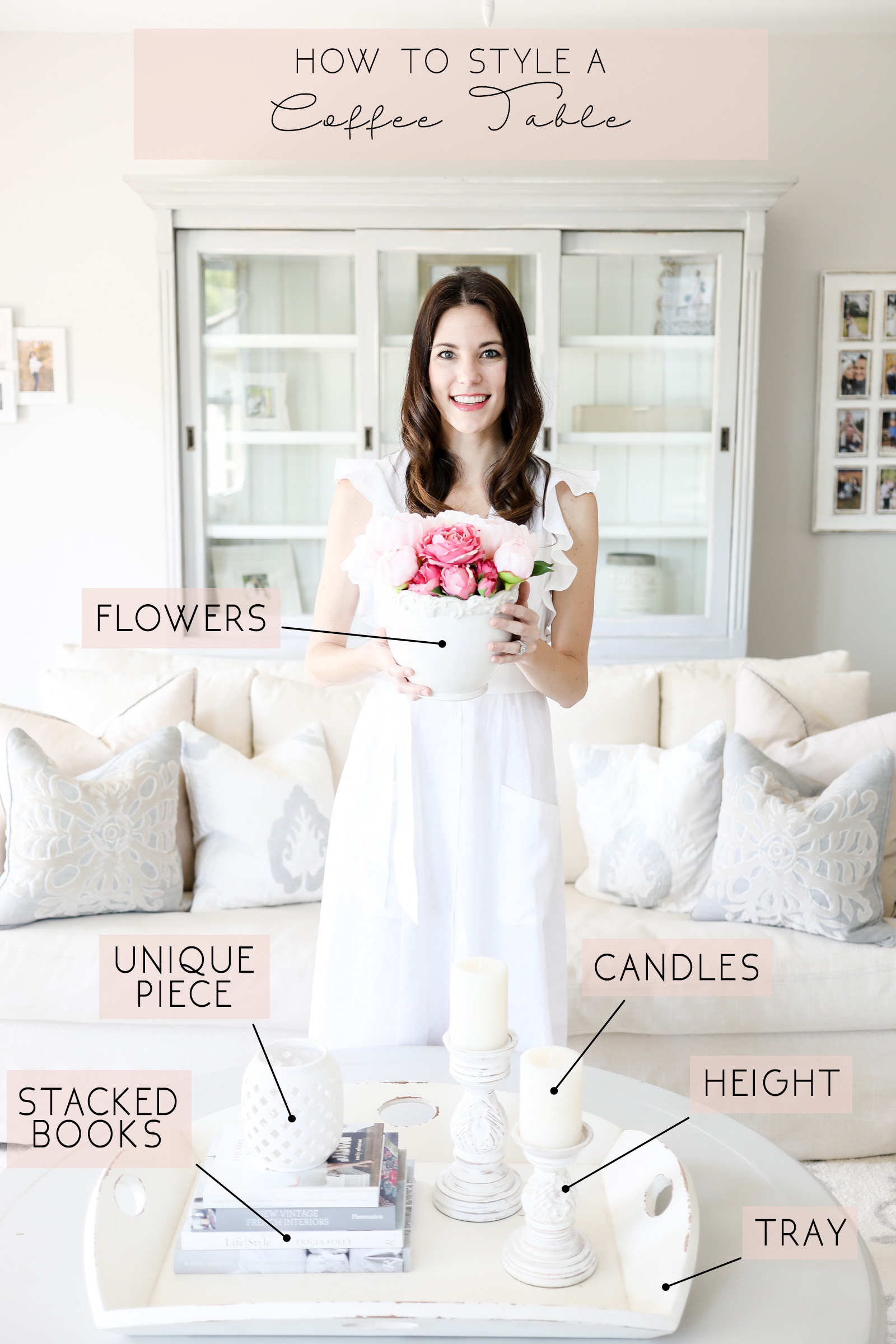 Decorating Tips
The easiest way to style your table is by gathering several key pieces and moving them around to find the look you love best! Start with books to stack, 2 different height pieces, candles, and a chotchkie! You can also create a theme like I did below and pick farmhouse pieces or nautical pieces.
You can follow the "Rule of 3" which groups things in threes but I break that rule sometimes and group just two things together. If you have a smaller accent piece, you can do 2 candle sticks for height with a short accent piece. Various heights and sizes will make a beautiful display in the middle of your table!
SHOP SHOP SHOP!
Here are a few of the top picks I've rounded up to get you started on transforming your coffee table! I definitely recommend starting with a tray! Have fun scrolling through these beautiful options!
TRAYS

BOOKS

ACCENT PIECES

FLORALS

CANDLES

COFFEE MUGS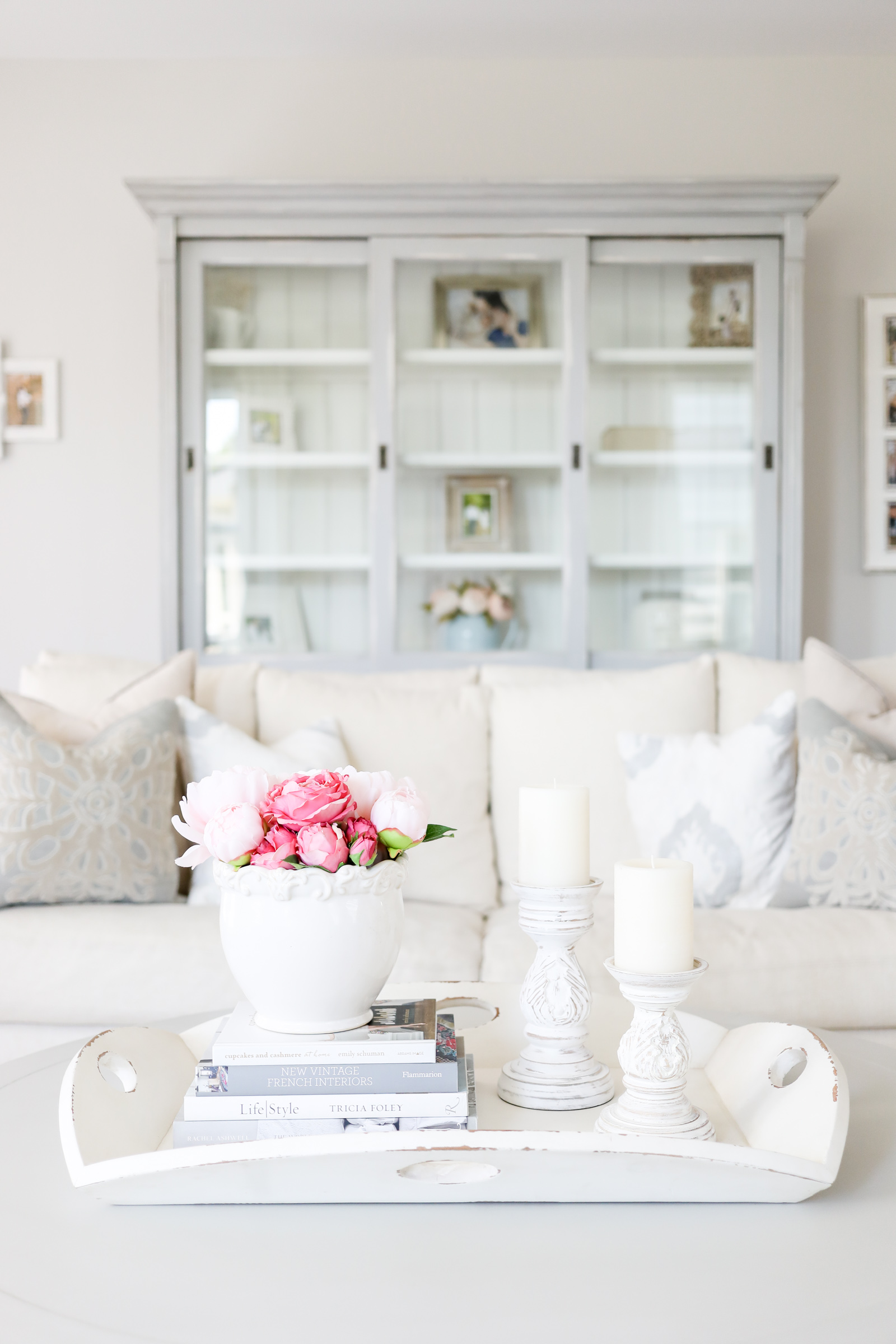 I chose to decorate with faux flowers for this look and I loved them so much! I moved them into our master bedroom and they bring such a great pop of color to the room! Here are some flowers that look great even though they aren't fresh picked!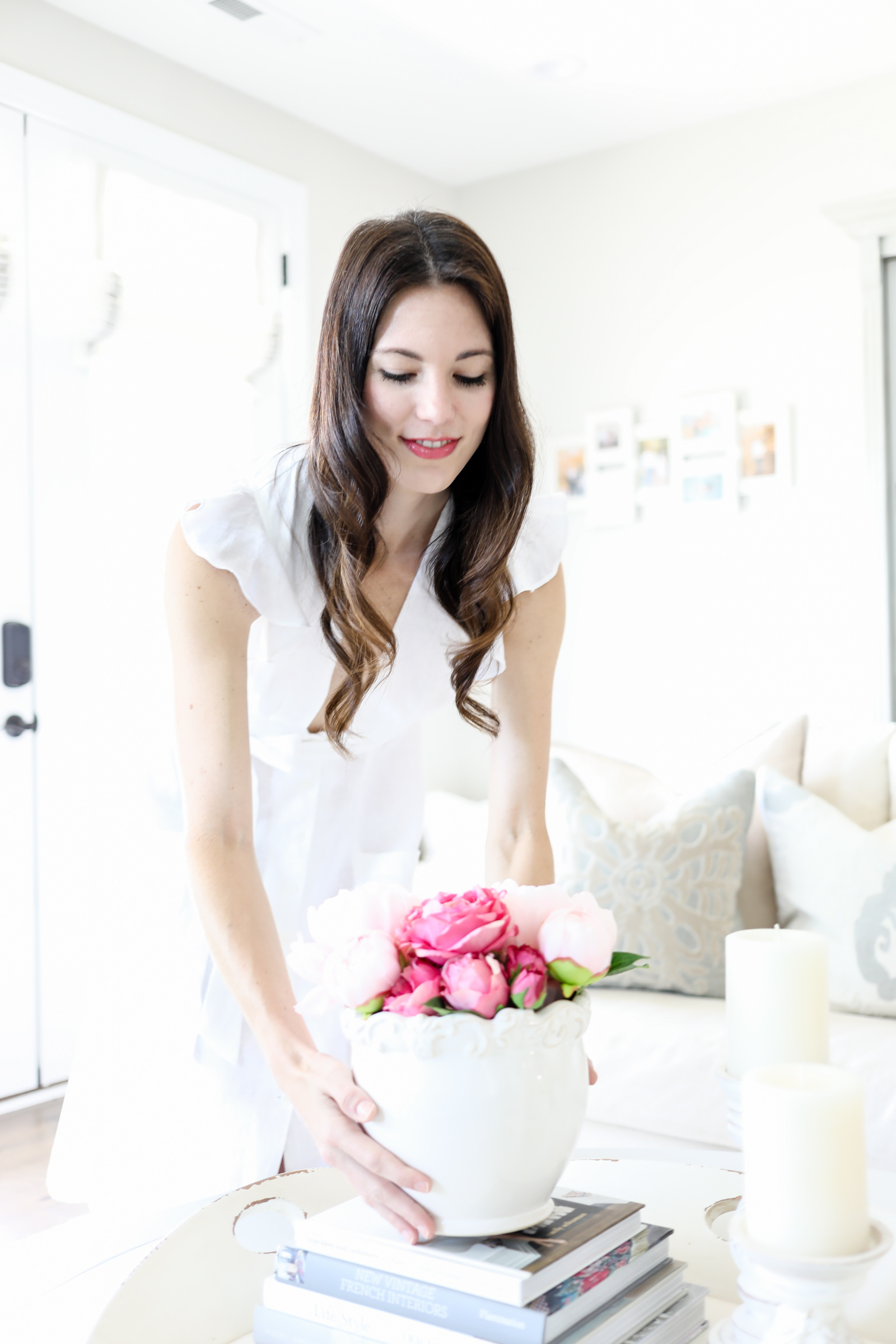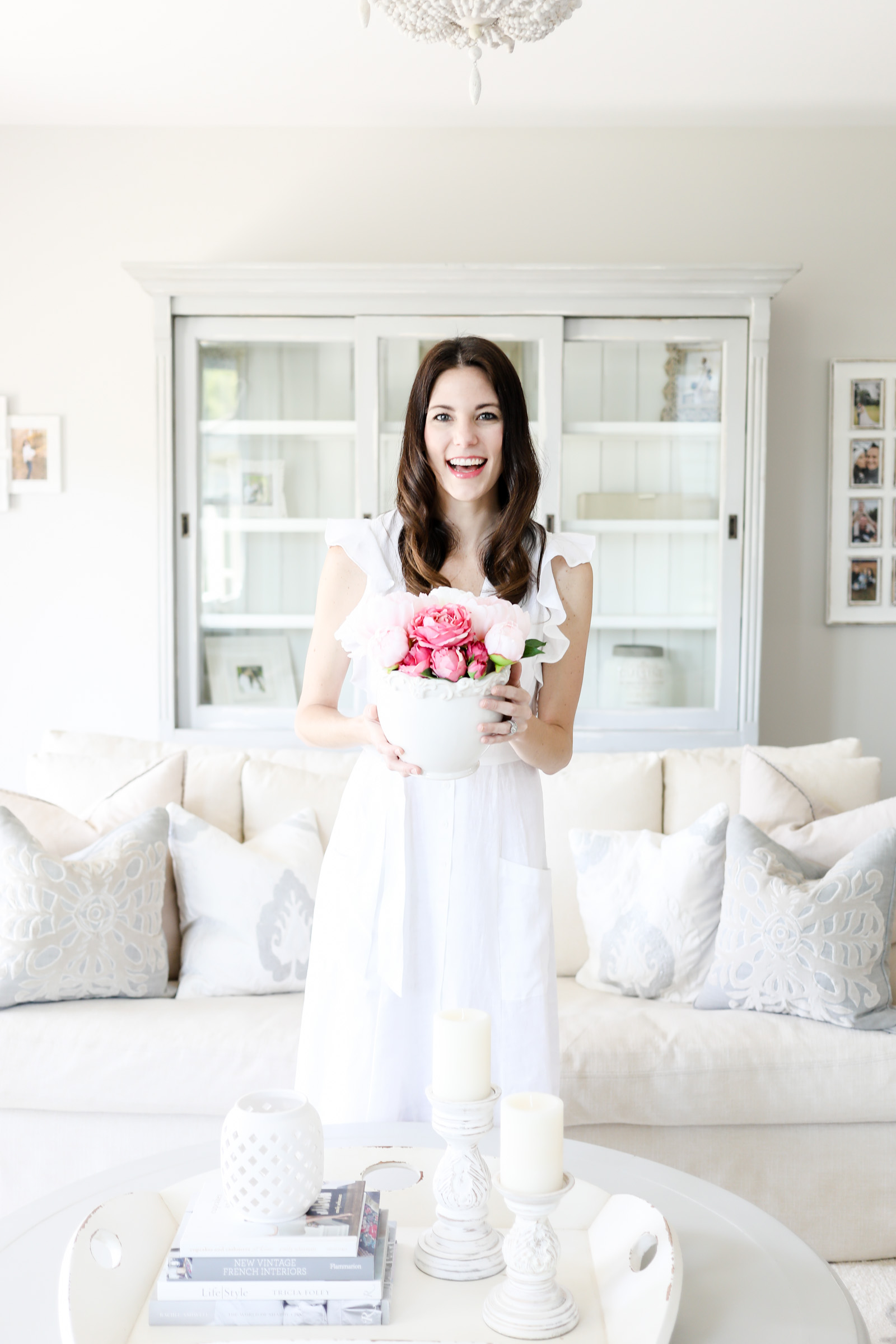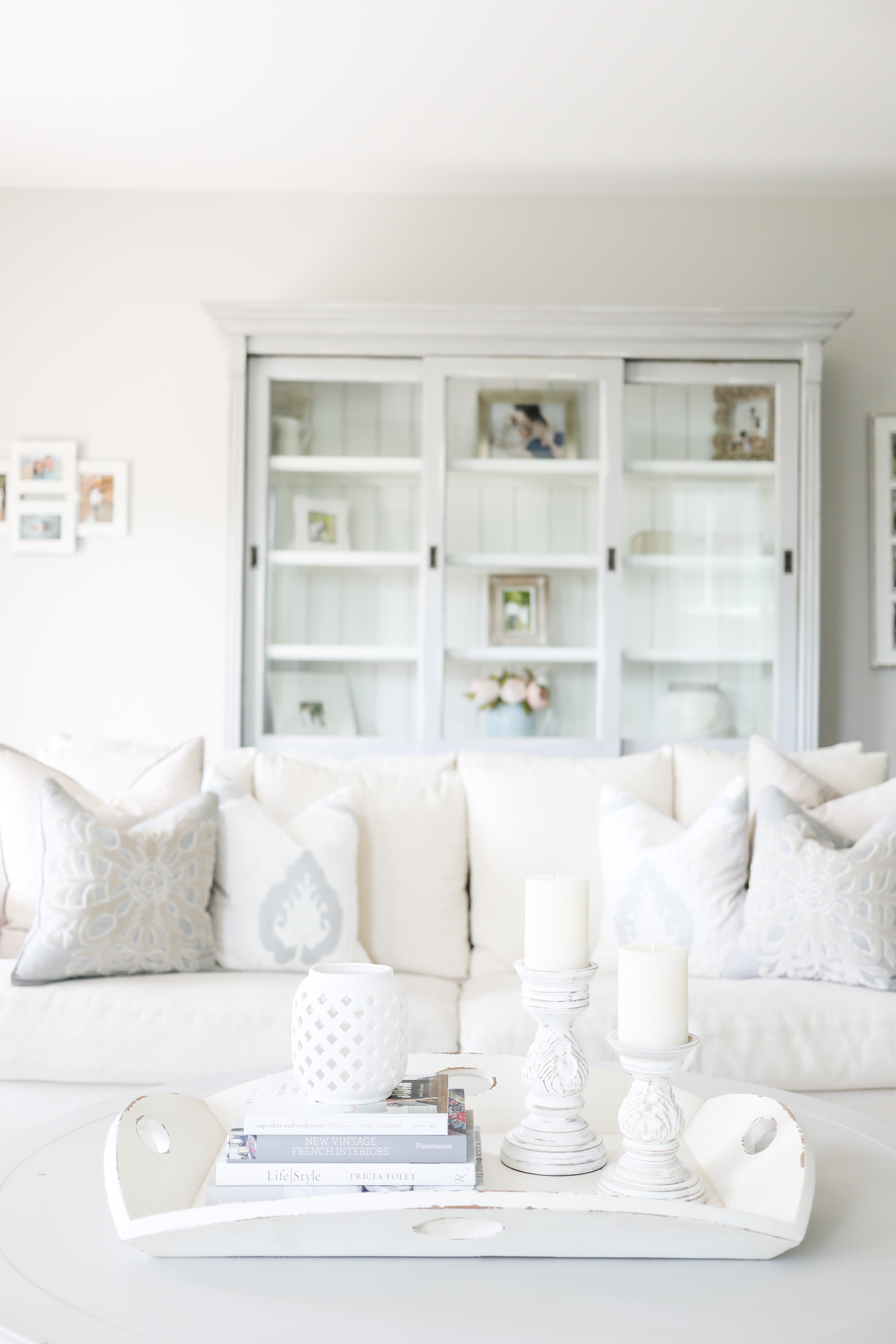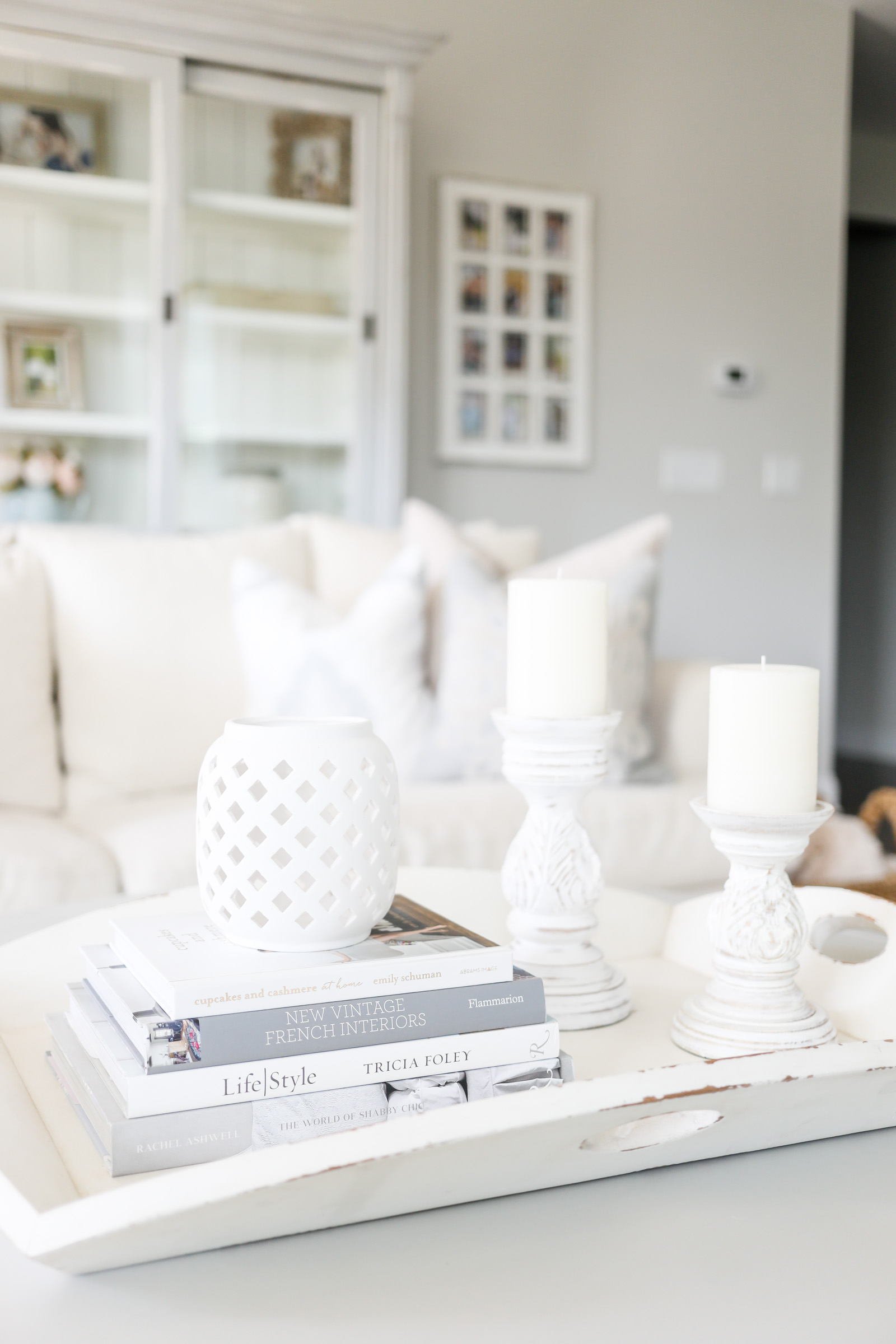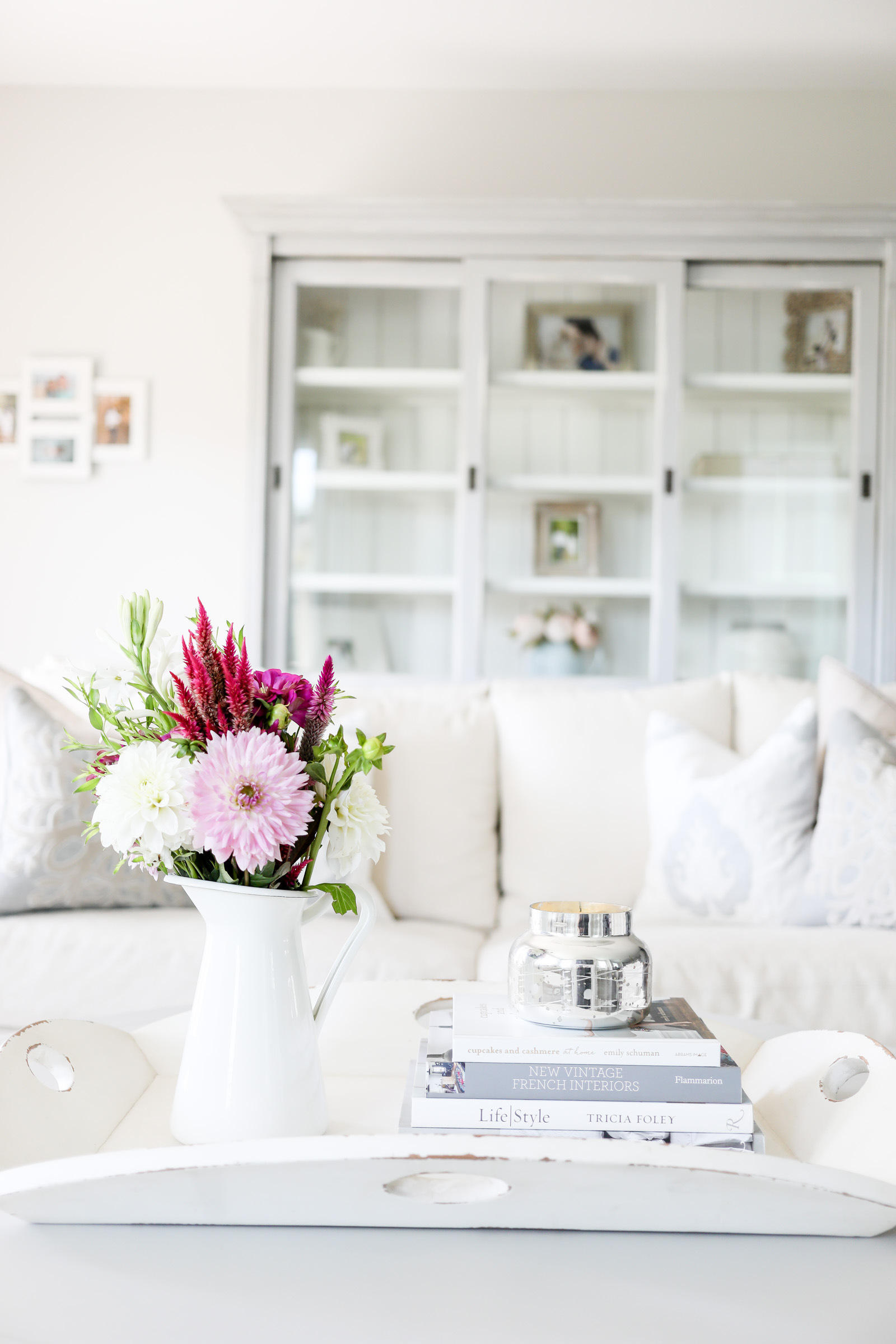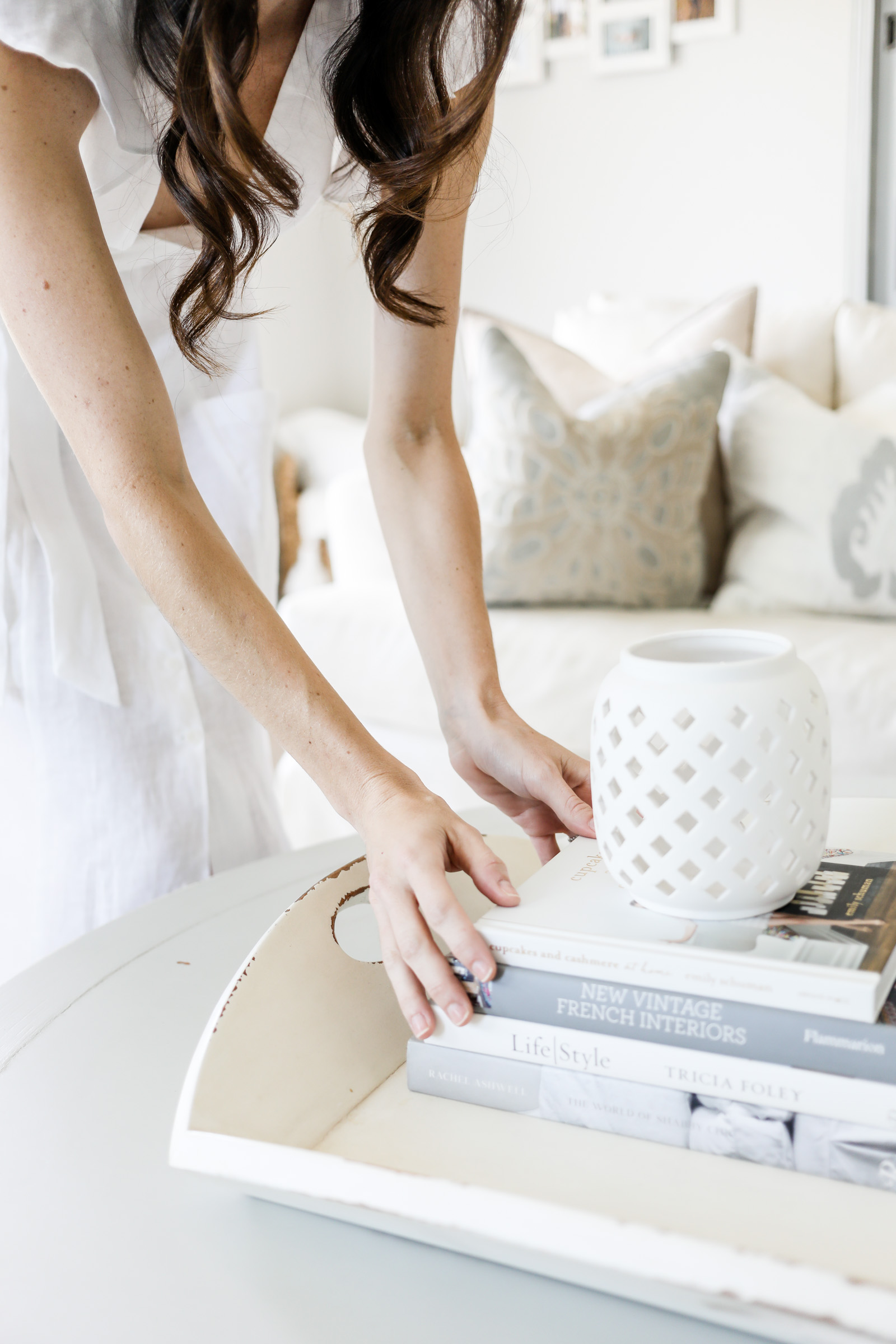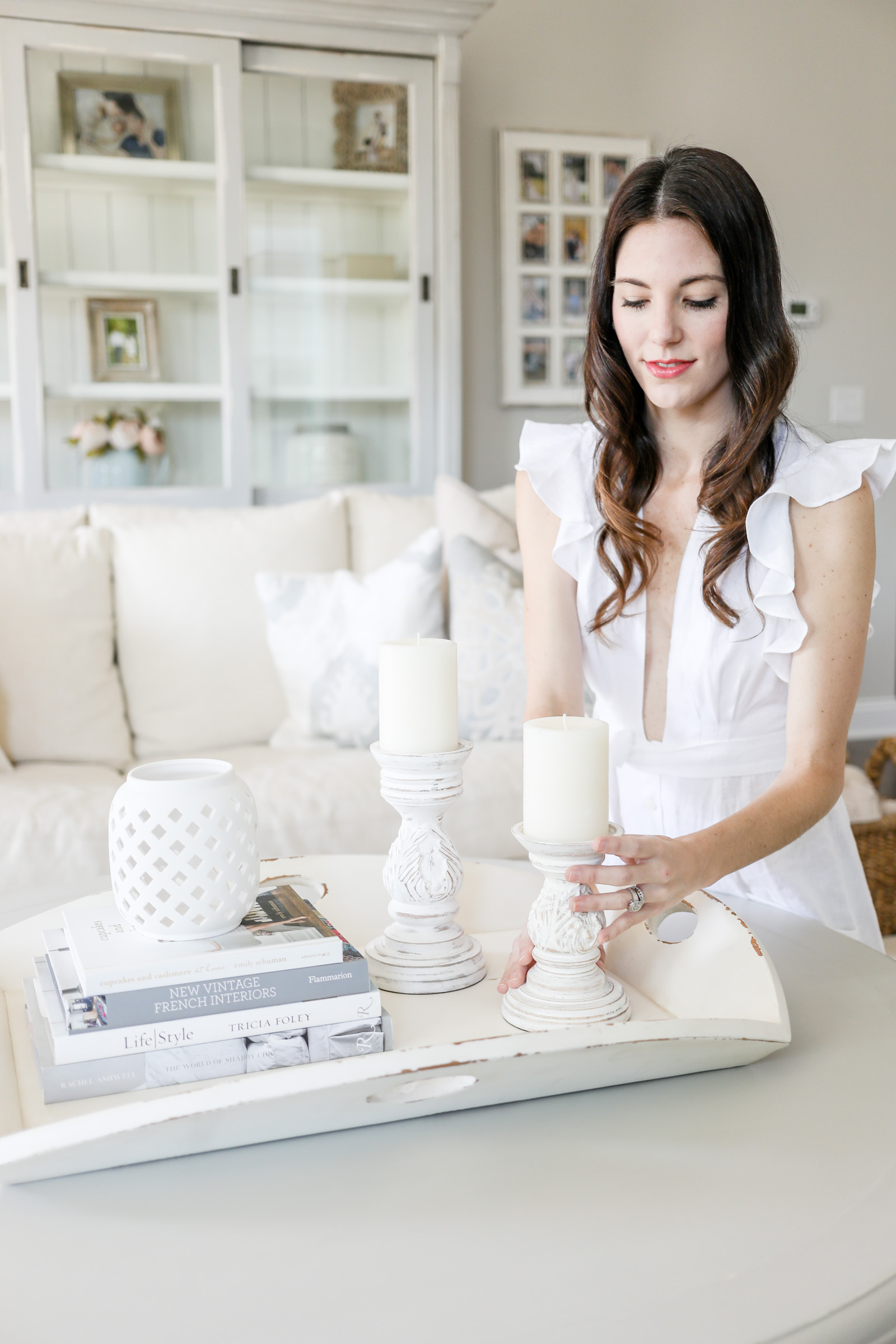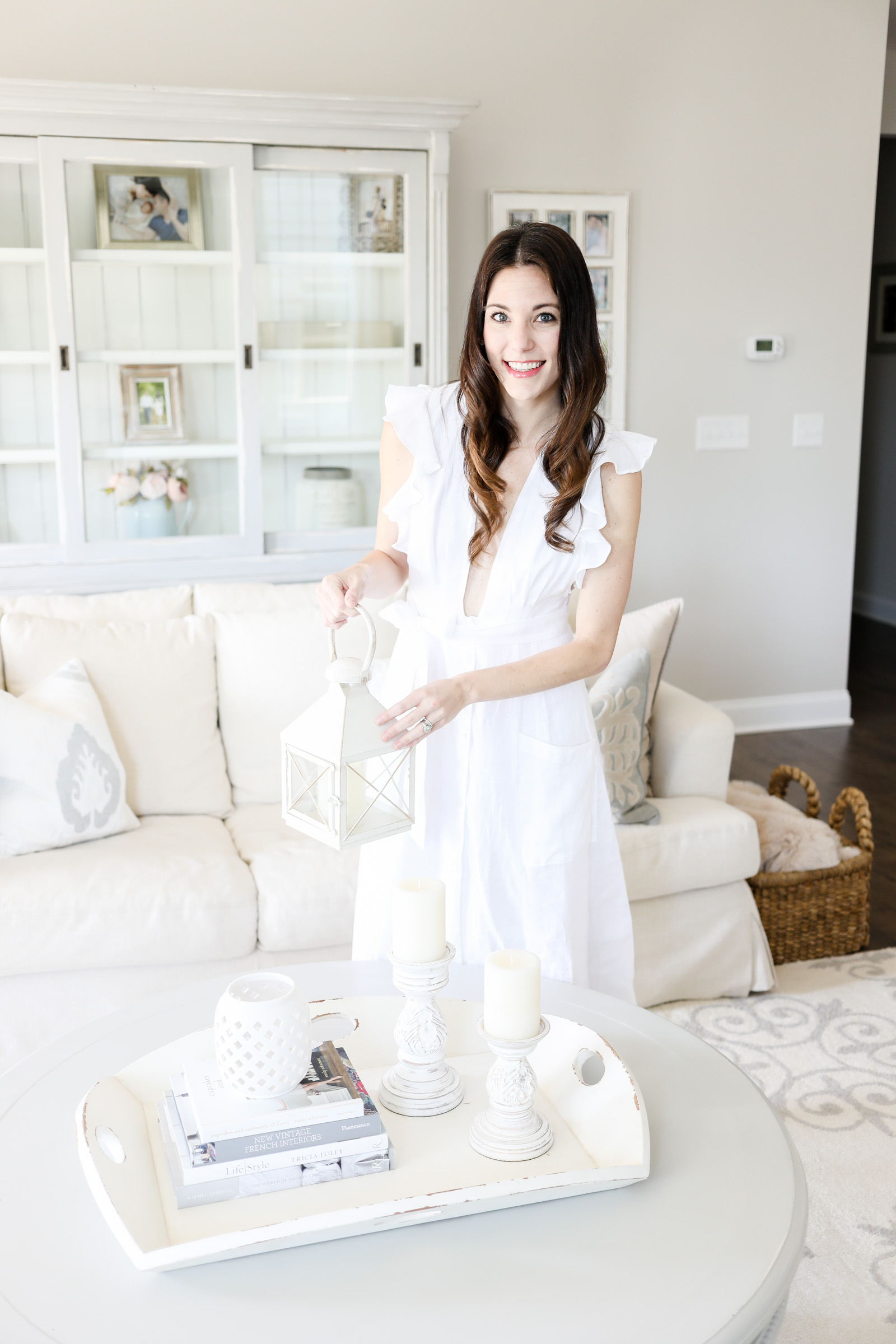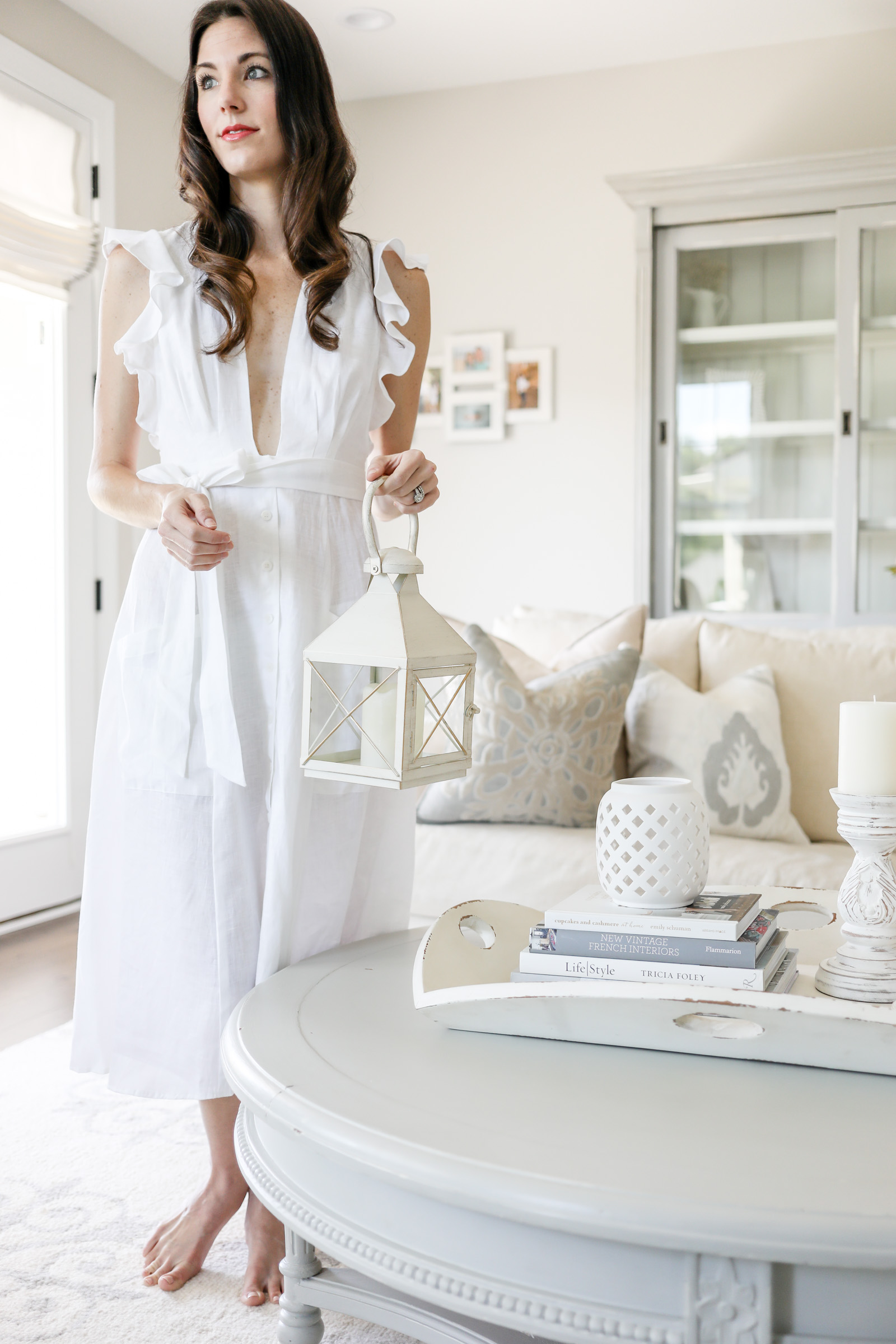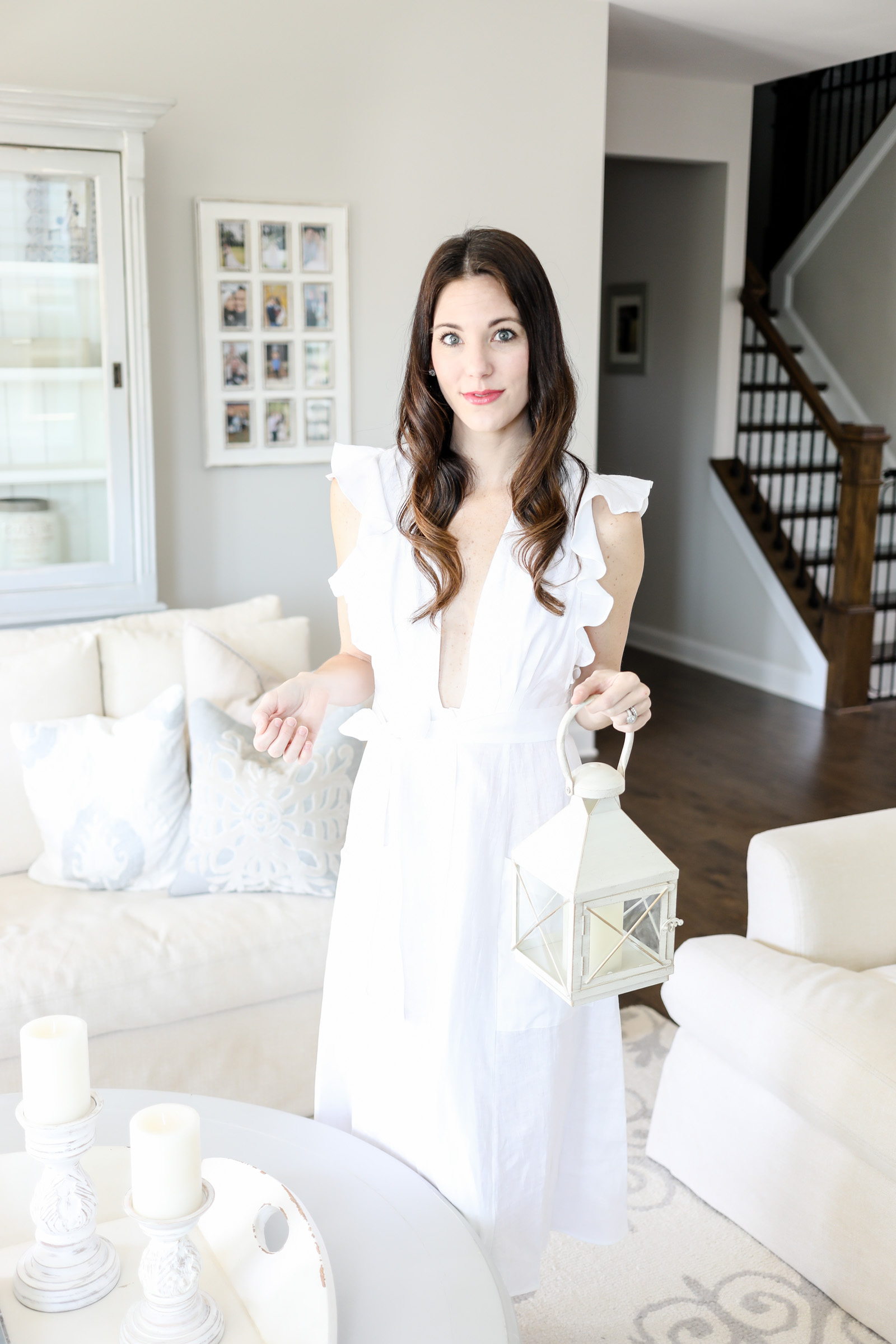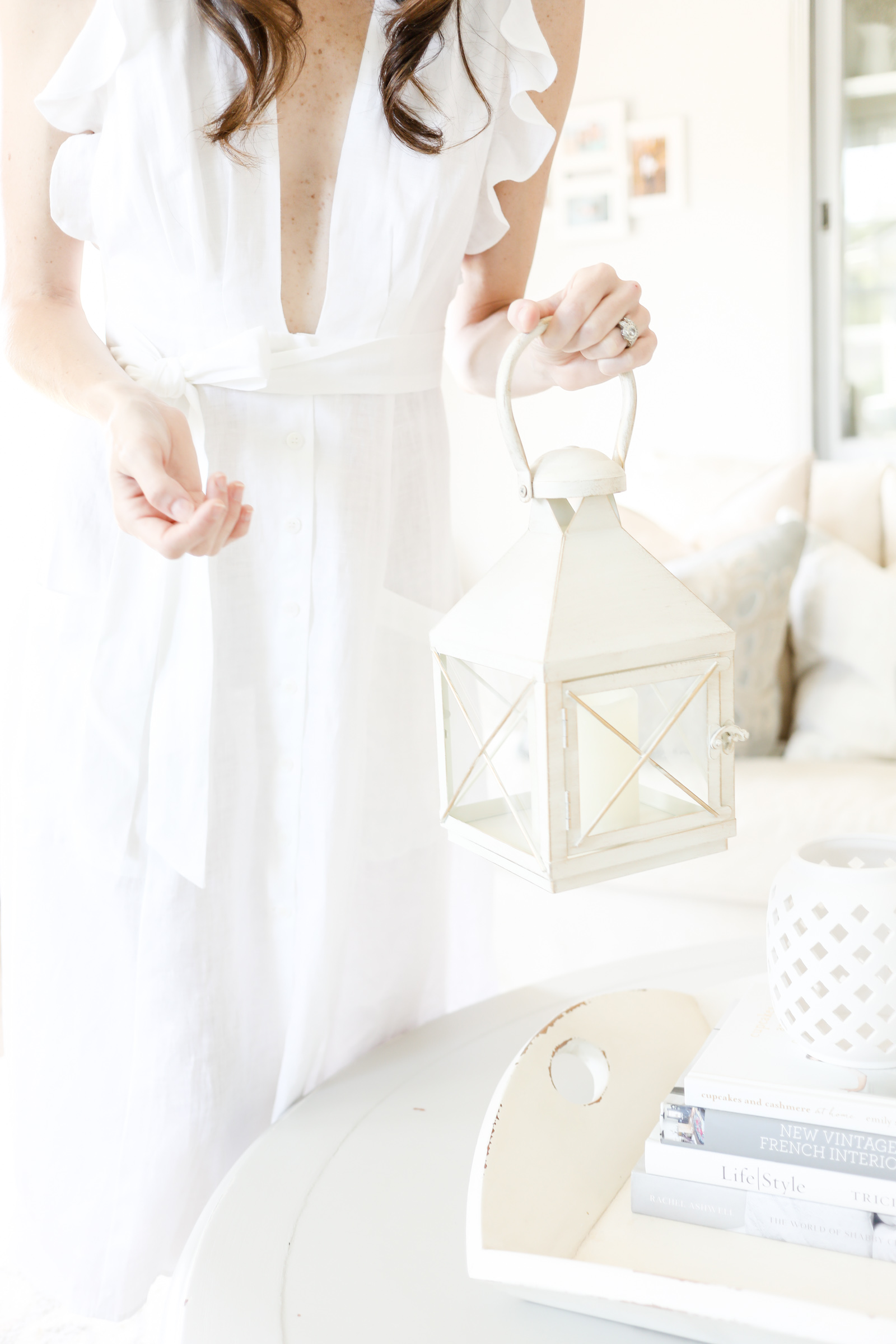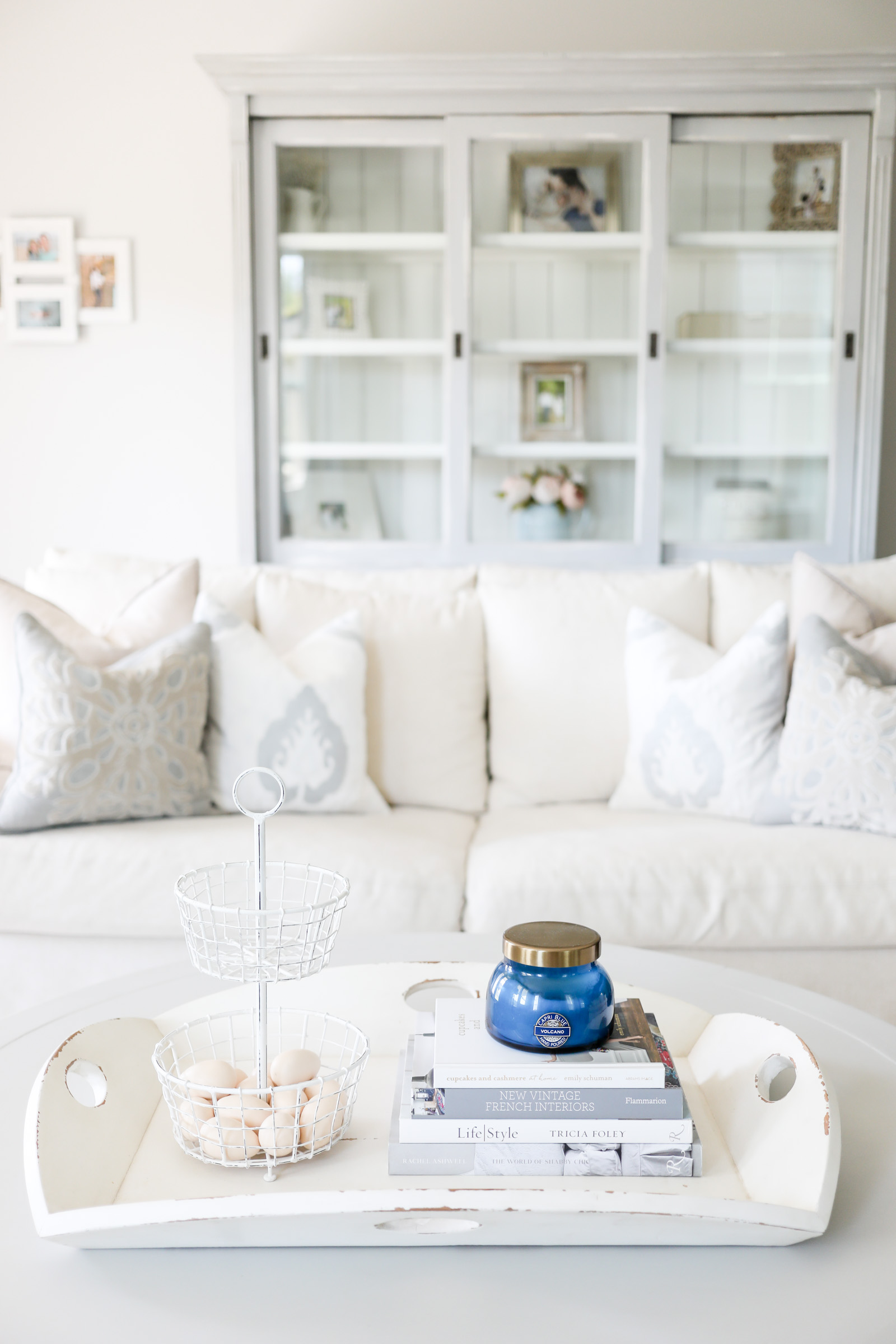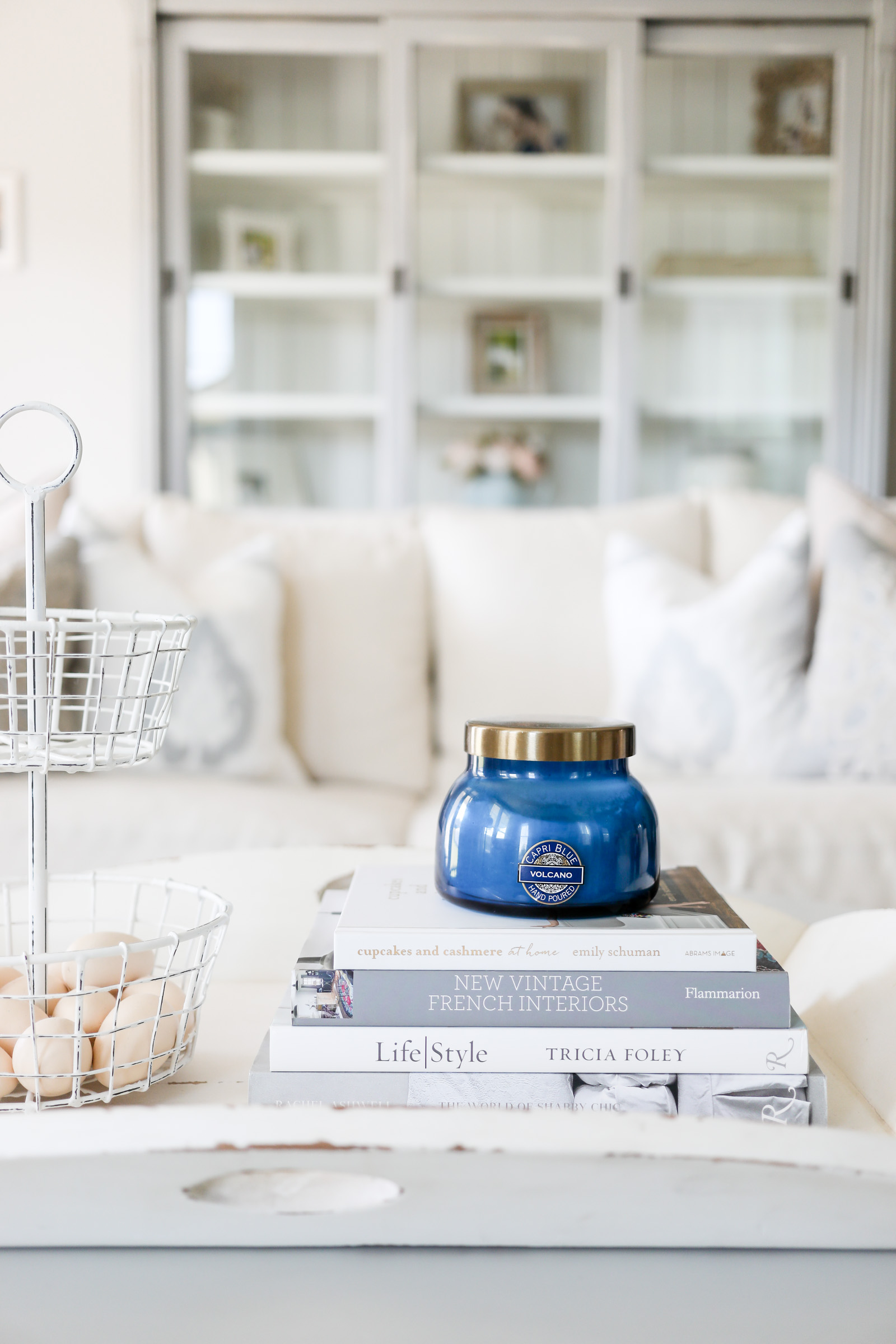 RYANN WHITNEY ENJOYS HELPING ME DECORATE OUR COFFEE TABLE!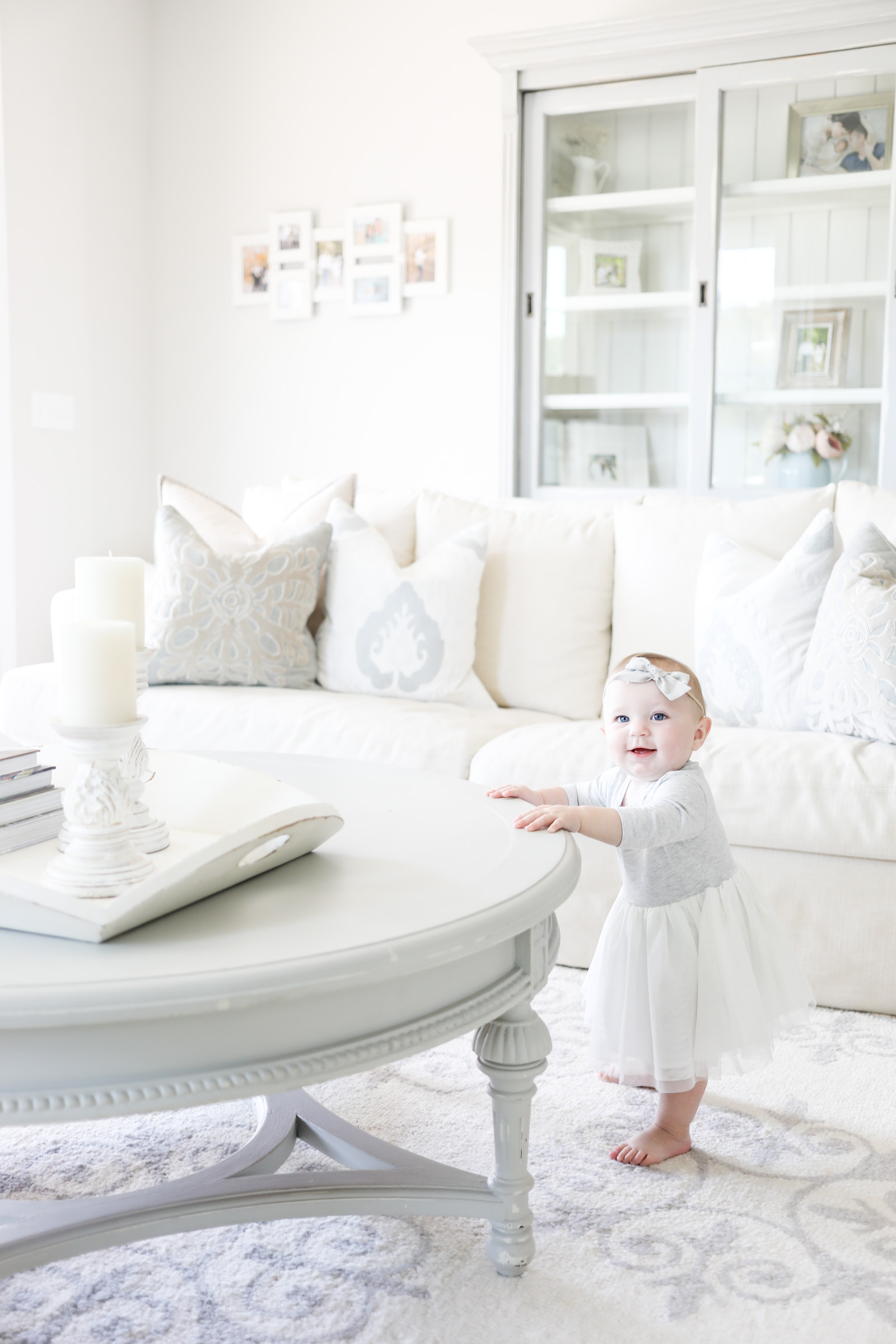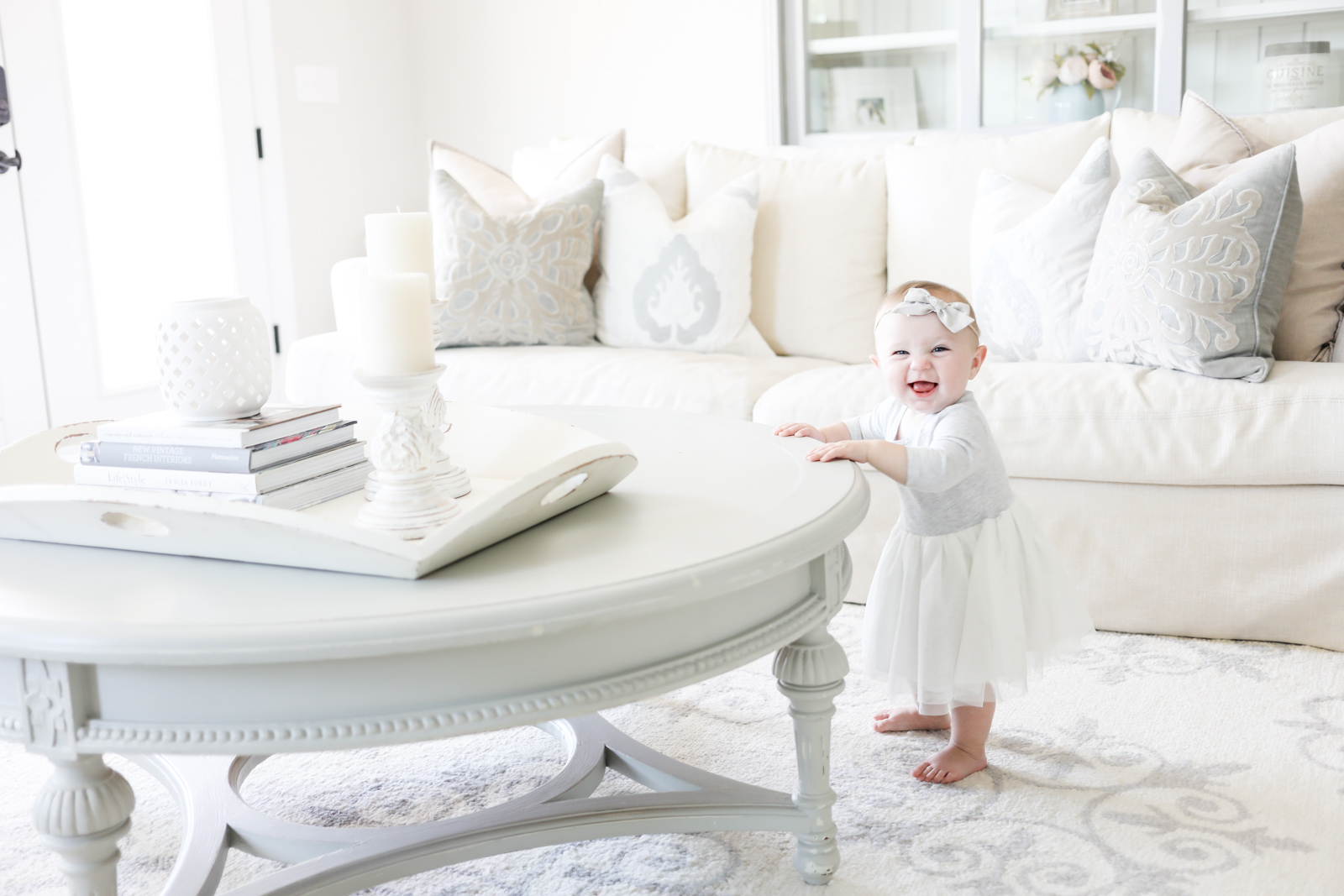 Now that you have a helpful guide and tips, I can't wait to see how you decorate your coffee table! If you are wondering how my house is so white, you can read my tips here and here and shop my favorite cleaning products here!