Last year when Remy turned 3, he wanted a Paw Patrol Birthday Party… to no surprise this year, he also wanted…. a Paw Patrol Birthday Party! Out of the 6 of us in our family, 5 were born in the Winter! Needless to say, for our 1 Summer baby, we are having a pool party every year! This year, the pool just happens to be one of Remy's favorite places to be so we threw him a very simple yet fun and cute Paw Patrol Birthday Pool Party! I wanted to keep things simple this year and budget friendly. I have been known to make birthdays like weddings but lately, focusing on intentional and memorable family time is more important!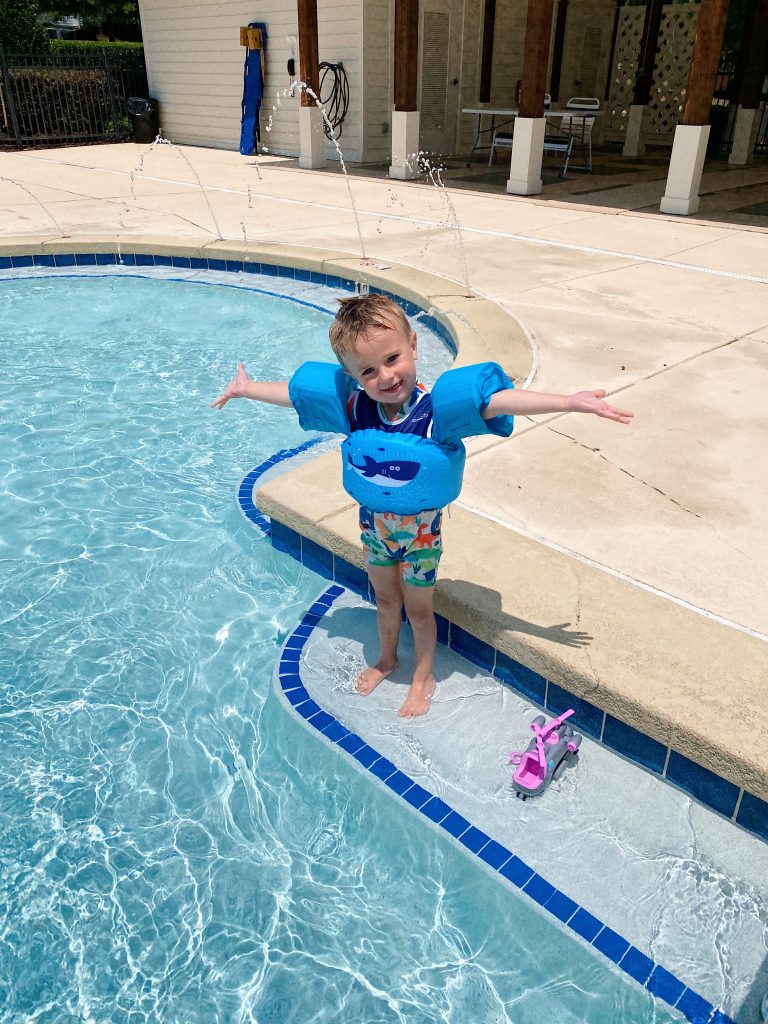 I was in a little bit of a time crunch for this party so I used Amazon. Usually, I like to use Etsy and support small shops like I did here for Ryann Whitney's 1st and 3rd birthday party. When you can, please consider those small shops! It means the world to them! I'll make sure to do that again next time!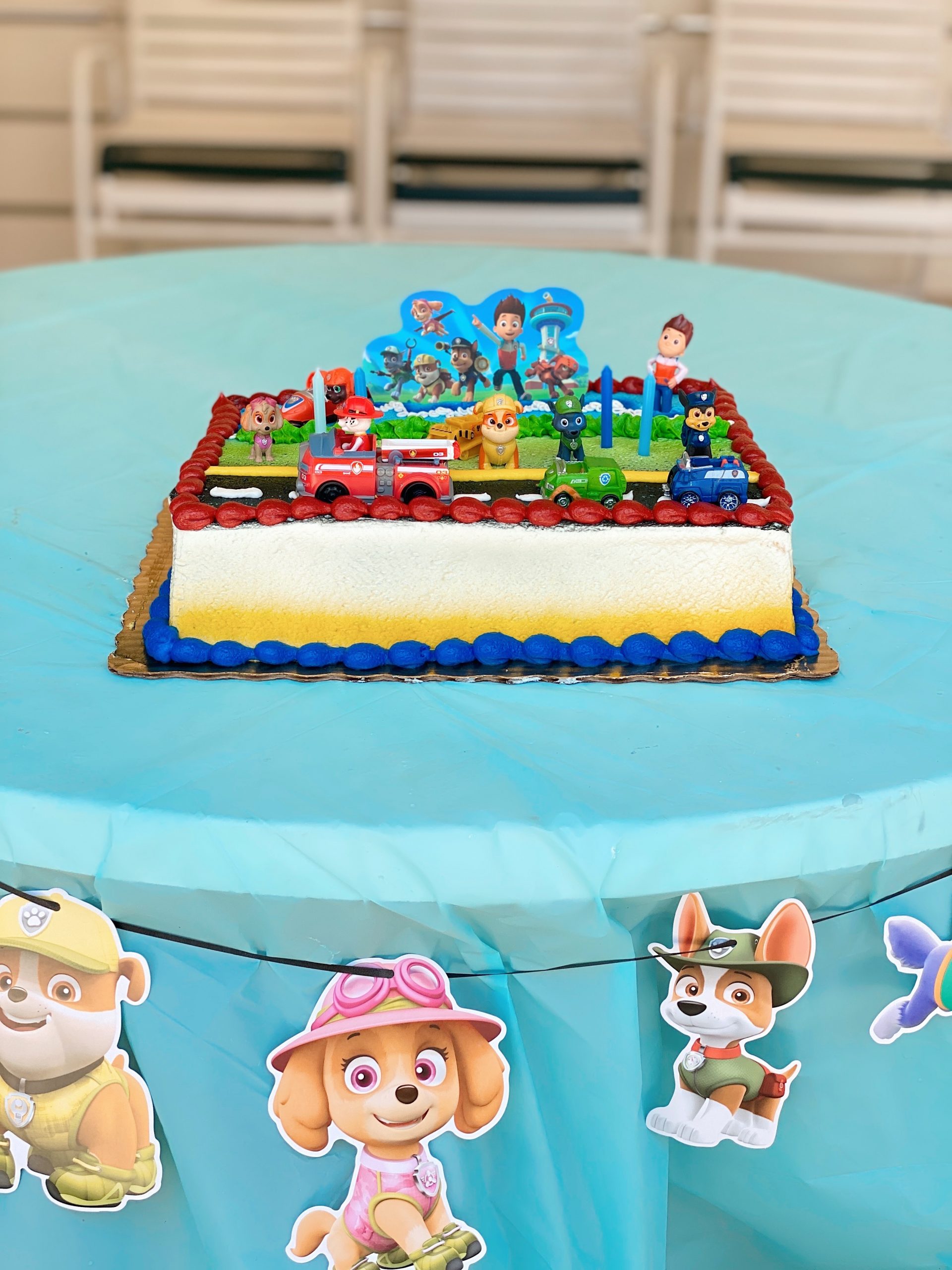 Cake from Publix with additional toppers from Amazon

Balloon MUST HAVE!
This balloon machine is THE BEST! It made the garland a breeze! We love using balloons to fill the kids rooms for their birthday and to decorate… I wish I had purchased this so much sooner! I cannot recommend it enough!!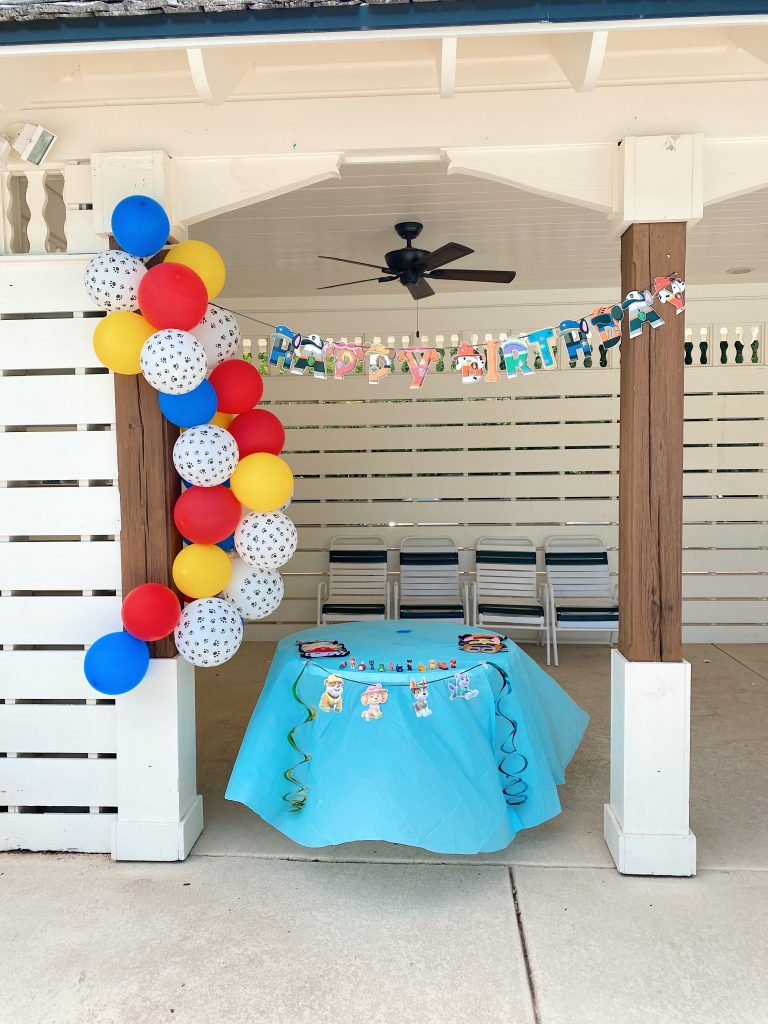 Remy's Swing!
I had a lot of questions about Remy's swing set. One of our sweet neighbors gave us their swing set that our other sweet neighbor graciously helped bring over to the house to surprise the kids. AND lastly, our Mia thankfully paid a sweet couple to put it together in record time for his birthday! Remy is quite small so this swing was amazing for him! He LOVES it!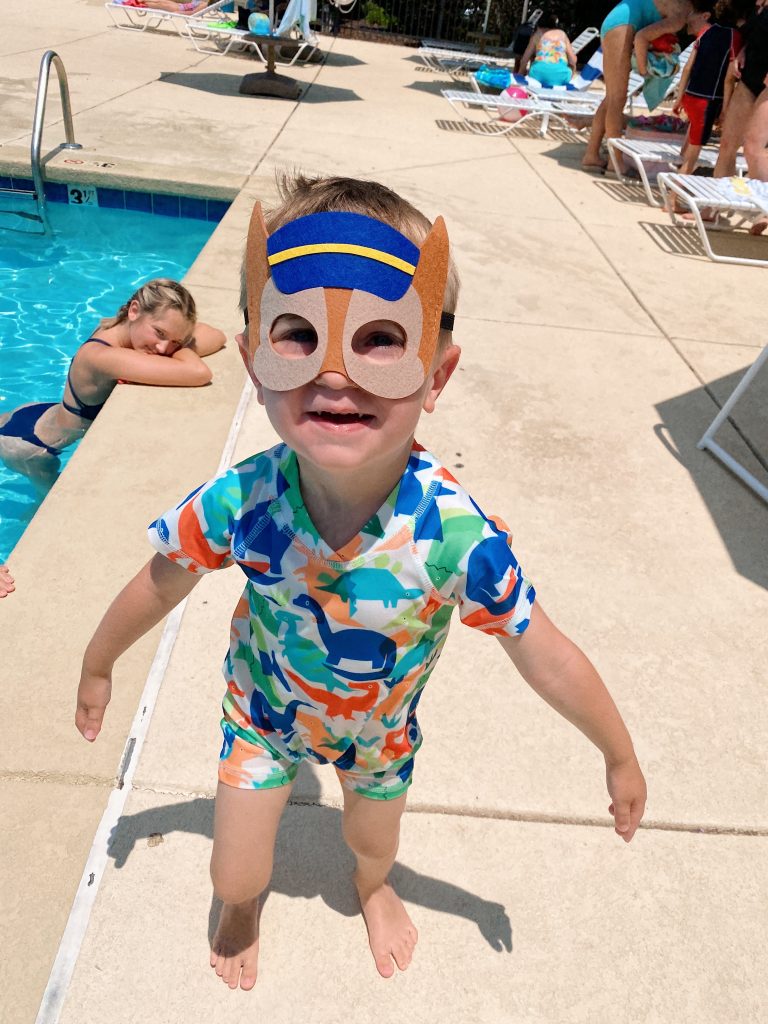 Thank you to everyone who made Remy's birthday so special and sent messages and memories to us! We are so thankful for this paw patrol loving little boy who made it so bravely to 4 years old! I hope you all can see how happy he is through these photos!
Happy Birthday, Remy!